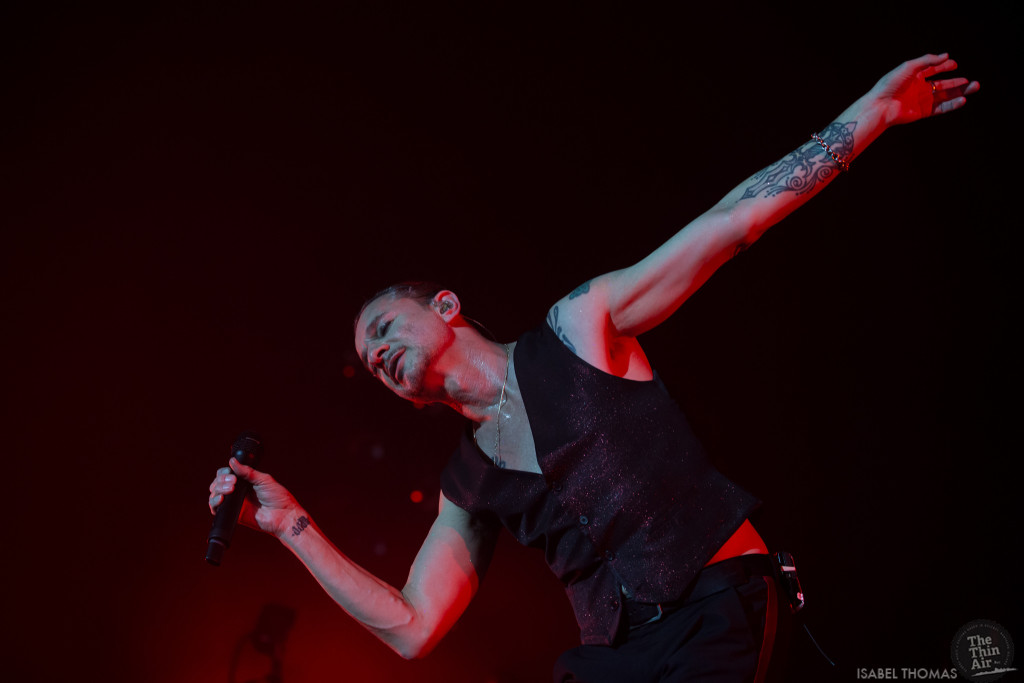 Rapidly approaching 40 years in the music industry, Depeche Mode are bang in the middle of touring in support of their latest album Spirit, which marks them making synth pop music since they were teenagers to darkwave industrial titans and all the highs, lows and near death experiences in between, including recently having the misfortune of being declared "the official band of the alt-right" by all round awful arsehuman Richard Spencer (reach out, punch face) .
The incomparable Dave Gahan struts down the long runway to the right of the stage with his limbs heaving and head poised like a nimble nosferatu. 'It's No Good' gets the first huge recognisable cheer from the crowd, no doubt reminiscent of when MTV used to actually play music videos 20 years ago – this was a staple back then. From there they course through the atmospherical 'Useless' – complete with a homage to 'Subterranean Homesick Blues' on the screen – 'World in My Eyes' with its post-80s inflected sass and the euphoric 'Cover Me', with its cosmonaut visuals. The stage for the night is an impressive set up to bi-level screens separated by a platform, where he places himself firmly inside the visual of a hand giving two fingers during Where's the Revolution?, the lead single off the current album.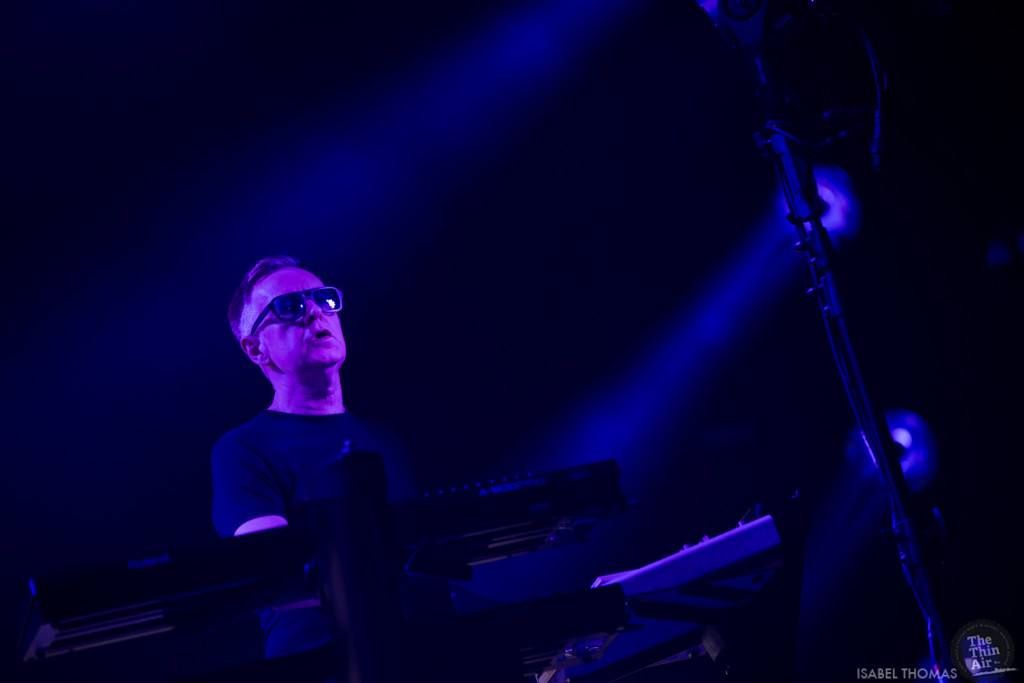 With oscillating visuals behind the industrial heft and a booming bass drum that felt like a pneumatic drill to the ribcage, 'Wrong' from 2009's Sounds of the Universe packs more of a punch than the original recording. Depeche Mode begin to round off the night with bangers like 'Everything Counts' with the longest crowd participation towards the end as it bleeps out like a malfunctioning V-tech computer amongst the droves of Irish accents roaring "the grabbing hands grab all they can…" Then it's all hands on synths as an organ intro unfolds into the unmistakable pulse of 'Enjoy the Silence'. Accompanied by jarring visuals of some very pensive farmyard animals in neon at night, in what looked like a scene from a Dario Argento film with a colour palette he would be proud of, this was the tune everyone was waiting for and it was stunning. Ending the first half, 'Never Let Me Down Again' sounds as beautifully note for note as its original 80s release, segueing into a transgressive wig out that ultimately resolves itself with Gahan arms out-stretched messianically and then frantically waving them from side to side.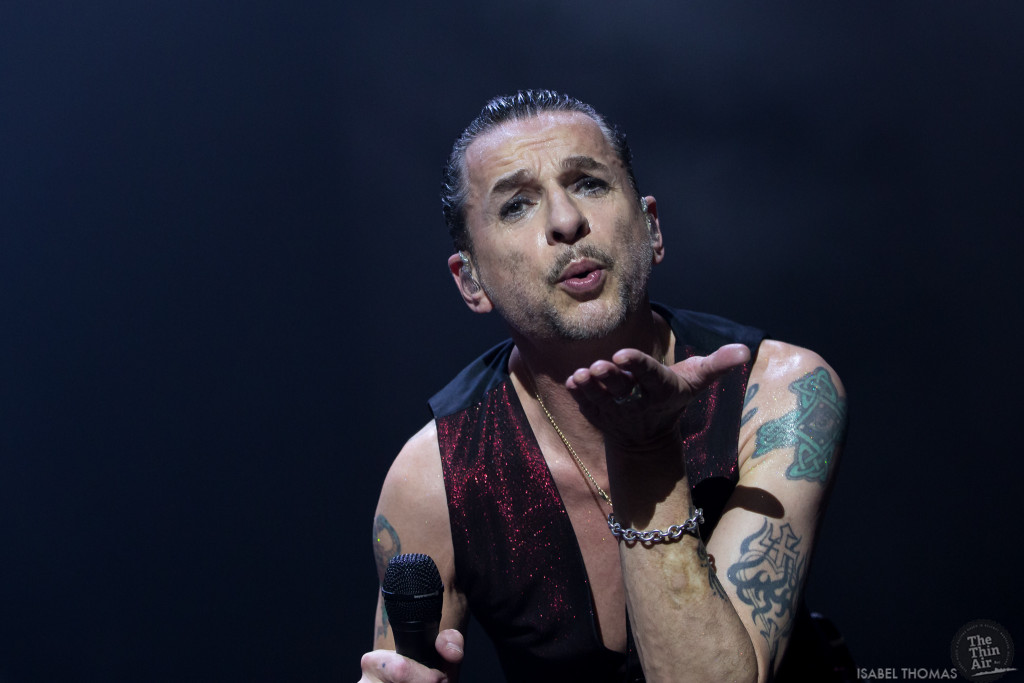 Seeing Martin Gore step out from behind the synths and take the lead vocal of a piano-only version of 'Strangelove', which sounds like a lost James Bond theme, only highlights what an exceptional songwriter he is. Finishing off the encore, 'A Question of Time is a tour debut before Dave pirouettes into a colossal version of 'Personal Jesus'. With a well-rounded route through some of their greatest songs tonight, Depeche Mode's sound is drenched in darkness and proves as brilliantly foreboding as ever. Loreana Rushe