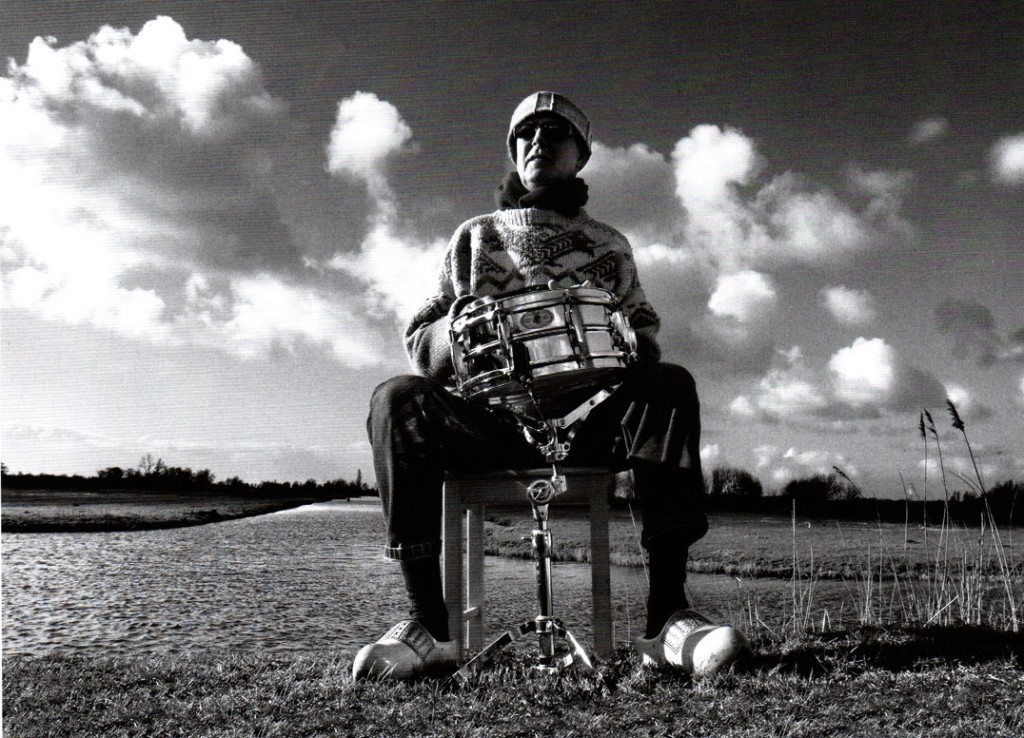 Arguably the most important group on the European avant-garde music scene for the past 50 years, Dutch collective Instant Composers Pool will perform four dates in Ireland over the next few days. Brian Coney talks to ICP co-founder, virtuoso drummer and multi-instrumentalist Han Bennink about free jazz, opportunities for younger musicians, constantly pushing the boundaries and more.
ICP play the following dates. More info here.
Thursday, November 2: Culturlann, Derry
Friday, November 3: The MAC, Belfast
Saturday, November 4: The Sugar Club, Dublin
Sunday, November 5: Triskel Arts Centre, Cork
Some of my favourite ICP releases include your 1972 solo album, Live Soncino of 1979 and – more recently – East of the Sun. Apart from the fundamental thread of improvisation, what, if anything, do you think is a feature found in most of the records released by the label?
ICP 006 with Evan Parker and Paul Rutherford is also a very nice totally improvised album. One feature found in most all ICP releases is instant compositions. But we can't improvise with 10 people because it's as if everyone is talking at the same time. This is why we improvise within and ICP concert with smaller groups. I am not a composer so I follow the band. But I am an instant composer.
As a drummer, you've been known to perform on any number of makeshift instruments, be it your own body, a range of found objects and a drum kit made of cheese. What has motivated you to find possibilities in just about anything?
ART
You started your improvisational career as a teenager when you were playing with your father in a band that would entertain Dutch troops. Do you think teenagers nowadays have much more opportunities than you did when you first started? How would you encourage younger people to express themselves in new ways musically?
They definitely do have more opportunities, but they also have less opportunities, because there is so much out there.  It's hard for them to make choices. I found out in Arnhem (we were the "Band in Residence" and working with 80 music students at the Conservatory) that they are all the time "on the glass" (looking at their smartphones) but they know that much about the music – they don't know Tommy Flanagan, they don't know Lester Young… but then again, they have their own heroes that we don't know.
And I would encourage them to just start and see where you end up!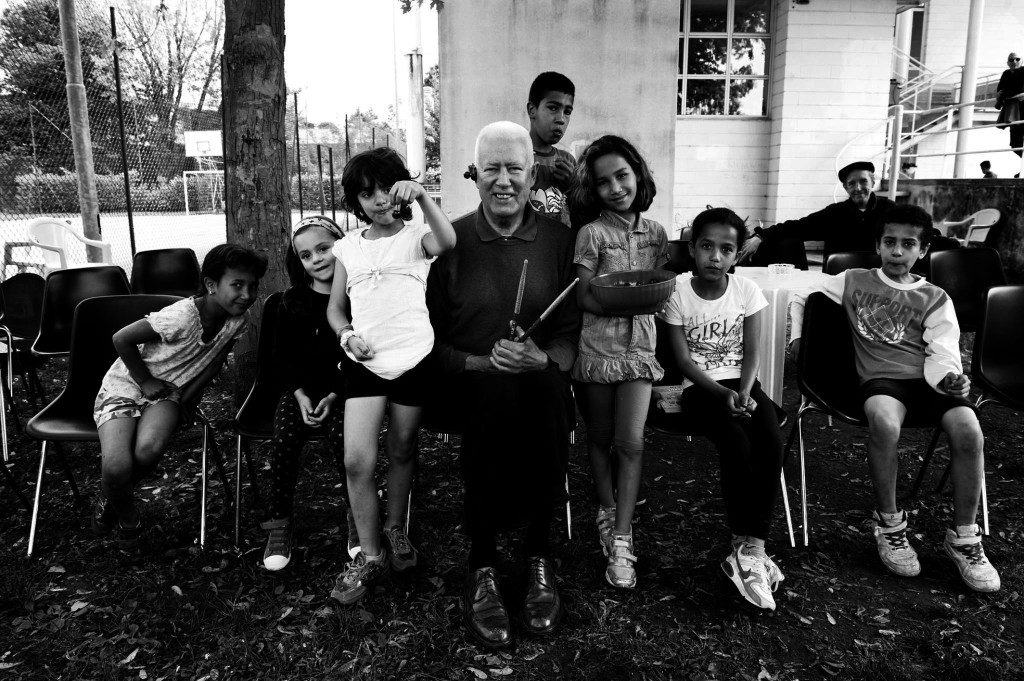 You've worked with a remarkable range of artists in your lifetime, including Don Cherry, Derek Bailey, Eric Dolphy and countless others besides. But as part of ICP, is there one particular release or era that you recall more fondly than the others?
Always the last one, otherwise we might as well stop! The last ICP release of the band is Restless in Pieces ICP 054.
The worlds of free jazz and improvised music have constantly evolved and transmogrified over many years. Are there any artists or collectives currently grabbing your ear who you feel are really covering some new ground right now?
Free jazz does not exist. Does that mean you don't have to pay? Nobody pays to come in? Free is just a word. If you improvise you have a responsibility to your colleagues. I listen to birds, trains, the sounds of daily life, that's what grabs my ear!
As giants of experimental music, ICP is a revolutionary prospect and one of the very last of its kind. What compelled you to push the boundaries so much over the years, and are you satisfied that you succeeded?
We try that every night.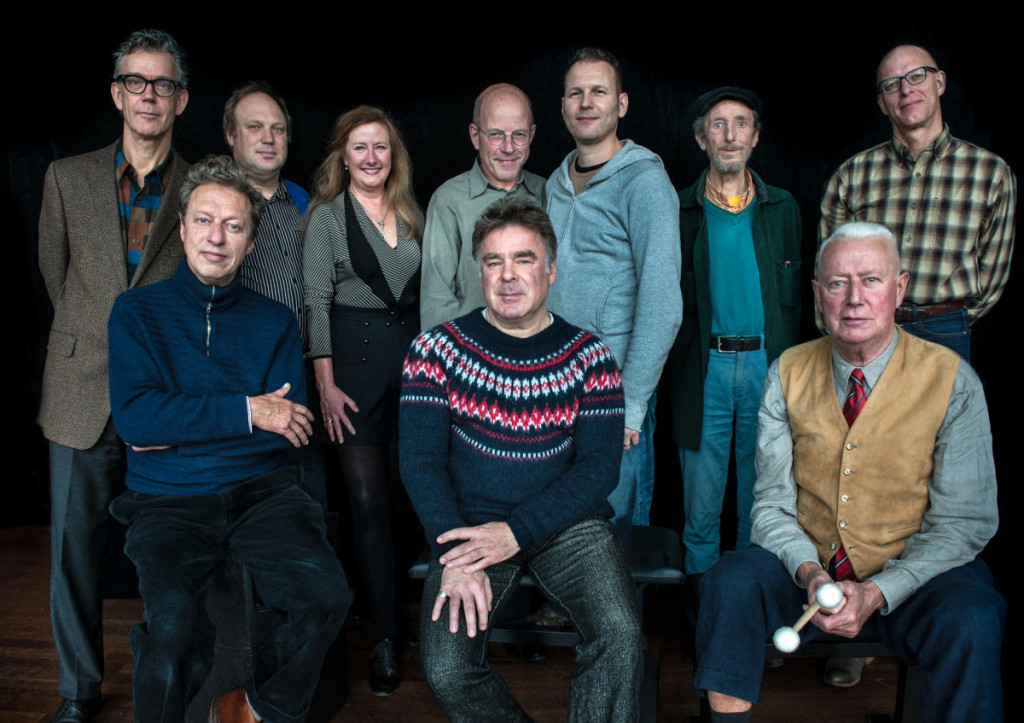 Humour and joy have often been a big draw of ICP. What are your thoughts about "taking oneself seriously" as a musician?
It's not humour – humour, or funny funny like a set-up job: it appears in the music as it appears in daily life, I think it's also the old material we play, we just enjoy ourselves.
While they are many and mottled, what are the main shifts that you've perceived in both European and global avant-garde music over the last five decades?
Too much to name!
One assumes there are some things you are yet to drum upon. What are they?
Not on the back of the camel. Nor on a donkey's balls!
You're bringing ICP to Ireland for the first time from next week. Rather than foolishly enquire about what to expect, what is the current set-up in terms of musicians on this tour?
Guus Janssen – piano
Ab Baars – clarinet/sax
Michael Moore – clarinet/sax
Tobias Delius – clarinet/sax
Thomas Heberer – trumpet
Wolter Wierbos – trombone
Mary Oliver – violin/viola
Tristan Honsinger – cello
Ernst Glerum – bass
Han Bennink – drums