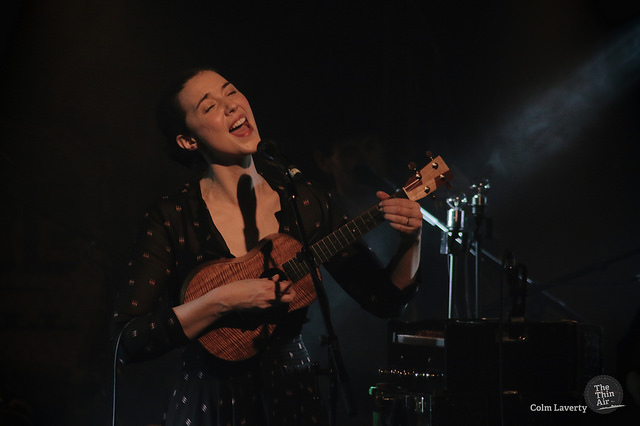 Whether it's the respite from the heady daytime rush or simply the nature of taking stock of the twelve months just gone, there's something about this time of year that resonates so strongly with the deeply reflective craft of Lisa Hannigan. Having played a brace of fondly-recalled Christmas shows in the city back in 2011 and 2009, that association goes that little bit further for many in Belfast's packed-out Empire Music Hall tonight where, comfortably edging into the realm of dewy-eyed, quasi-festive tradition, fans – both seasoned and new-fangled – assemble to bear witness to an artist unquestionably at the peak of her powers.
Having returned with her stellar third album, At Swim, back in August, the thrust of Hannigan's set tonight is largely driven by newer, markedly more pensive and wonderfully ruminating territory. And with the music hall stage speckled with an array of small lightbulb bulbs, the scene for the 35-year-old and her band – including support act, Maine singer-songwriter Heather Woods Broderick – is perfectly judged from the moment they walk out on stage; each synchronized flicker and surge throughout tonight's set underpins the decidedly cozy atmosphere with a with a subtle theatricality, masterfully commanded by Hannigan in a set the sheer transformative majesty of which can't be overstated.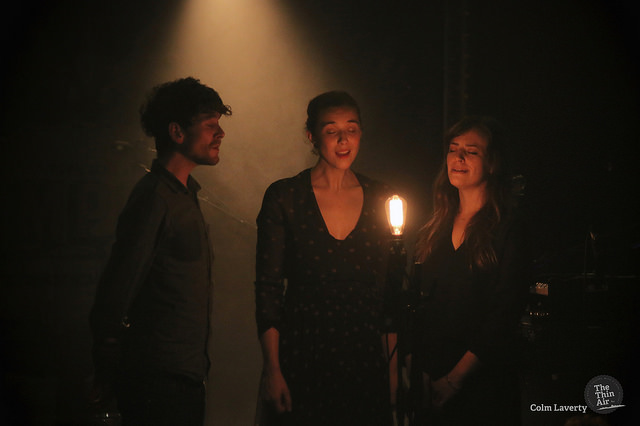 From the room-silencing wonder of 'Little Bird' and the boundlessly heart-rending 'A Prayer For The Dying' to highlight 'We, The Drowned' and the outright jubilant 'Knots', Hannigan treads and intersects, once more, the quiet truths and hidden glories of the human condition in all its innately vulnerable glory. And despite having had their Christmas party the night before, she and her band prove flawless tonight in offering up a watertight, beautifully-orchestrated refuge where the sanctity of sharing the knowledge that we're all in it together is celebrated with songs stemming from courage and varyingly-shaded nights of the soul.
"2016 has been very shit so I think it's time for a singalong," Hannigan says mid-set, before starting into a finespun rendition of 'Silent Night'. Just like Duluth indie rock legends Low in the same venue just last week, Hannigan takes the ubiquitous festive carol and creates something downright beatific in its stripped-back form. Despite being more than capable of delivering to the contrary, by sidestepping peppering her set with a slew of Christmas covers, this rendition – particularly framed by the abstracted romanticism of many numbers played tonight – confirms Hannigan's knack for wielding nuance at the very right moments.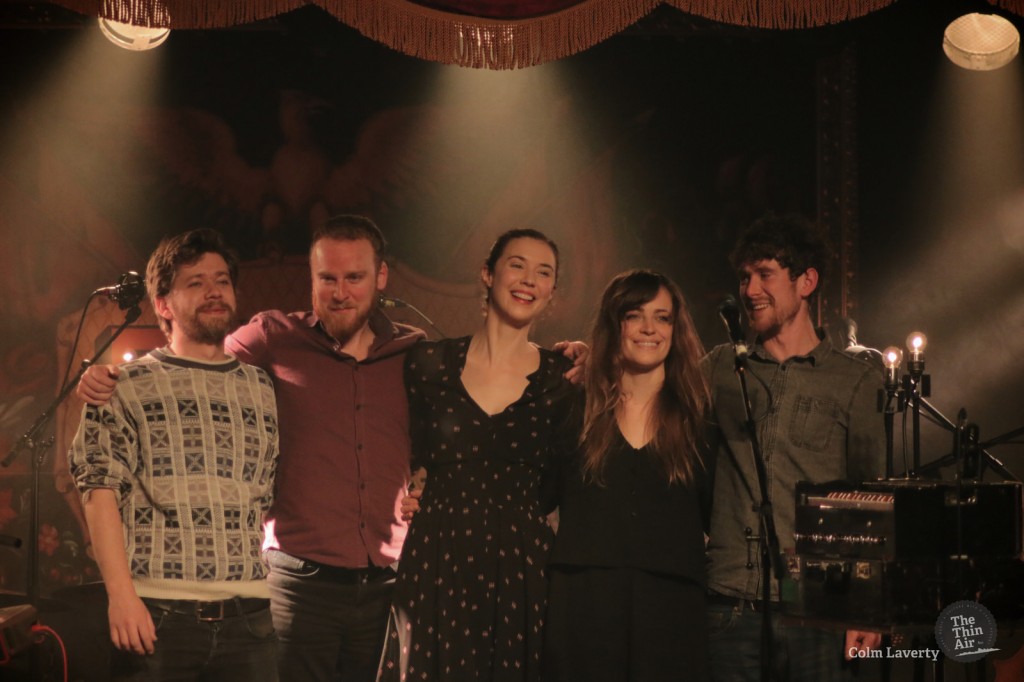 Although it's often needlessly extended to many, the release of At Swim reminded us that Hannigan is a very rare breed indeed; an artist who has spent years refining her blend of music and performance, bravura and humility, virtuosity and subtlety, into something that can only be described as peerless. Bowing out via a thoroughly frisson-inducing a cappella cover of Seamus Heaney's 'Anahorish' and 'A Sail' from Passenger, she walks off the Empire stage tonight to a reception reserved only for the true greats, having delivered a set with a sense of effortlessness that very few can command. Outstanding. Brian Coney
Photos by Colm Laverty