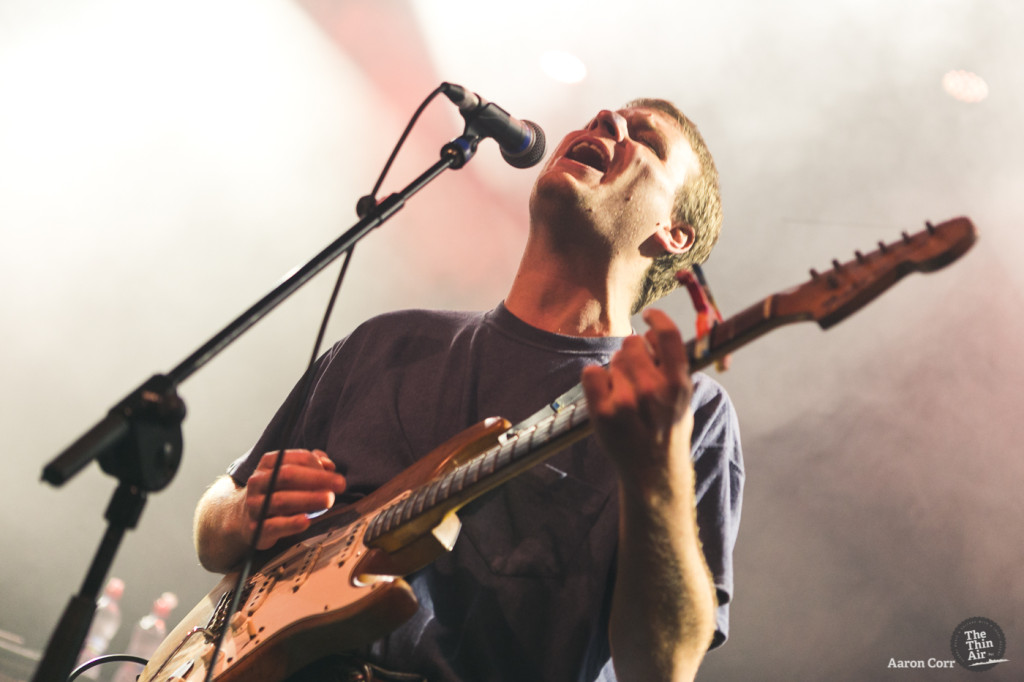 As the doors to Dublin's iconic Vicar Street open, a queue of eager teenagers file through in anticipation of seeing their idol take the stage. For many it would be their first gig and they embrace it with the uncontrollable excitement I remember having once upon a time; running to the barrier to get the best spot and buying as much merch as they can afford. Pints? Pfft, pints are for old people. Mac DeMarco's allure has always enticed a younger crowd and even though his latest release, This Old Dog has seen him mellow out to a degree, he can't afford to lose the adoration of his adolescent disciples. As a result, this show along with the rest of the shows on the tour is an all-ages show (or, well, 14+ to be exact).
At first this seems overwhelming to the aging twenty-somethings among us but as the night progresses the teen to old person ratio balances out. Support on the night comes from Illustrator/Musician Benny Montero (above) who blends a mix of lo-fi indie and psych-rock together with his band under the moniker Montero. The Australian singer who has done artwork for the likes of POND, Kurt Vile and GUM impresses on the night with singles 'Vibrations' and 'Tokin' the Night Away '. Groovy basslines and chorus laden guitars are very reminiscent of the man of the hour himself and as such the performance goes down a treat.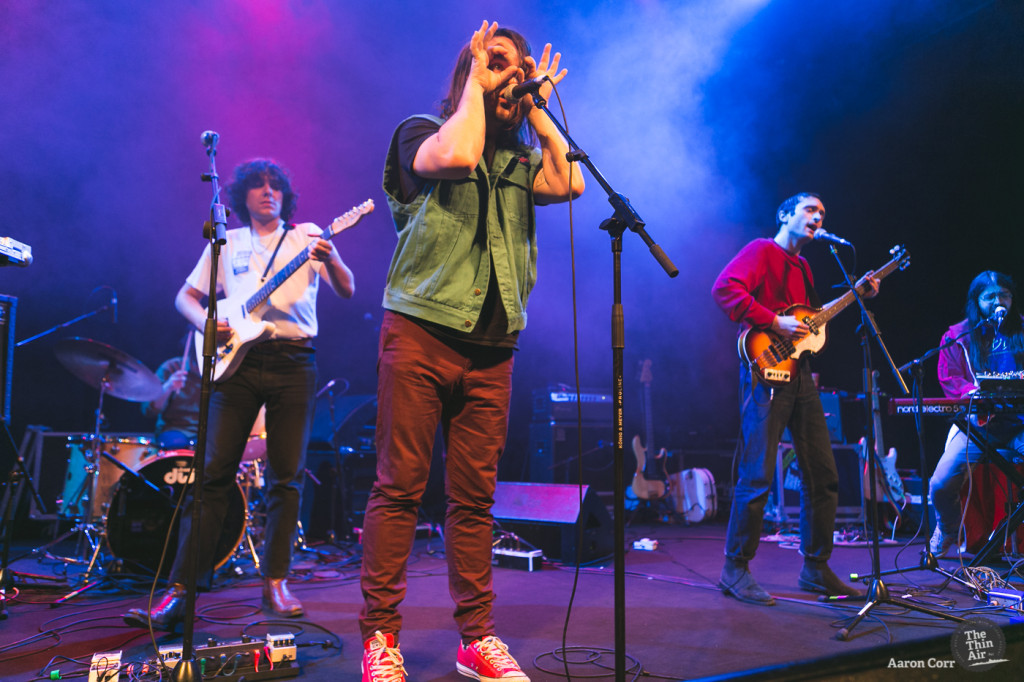 The audience builds in anticipation of the Pepperoni Playboy, Mac DeMarco to take to the stage. His band come out one-by-one to suitably witty introductions from a low-voiced Mac who stands offstage. When his turn comes he describes himself as "25 percent Italian and riddled with disease". The crowd erupts and the band kick off with 'On the Level'. Its synth-heavy grooves set the tone and get the room swaying contently. From here on it's hit after hit, each one shorter and sweeter than the last. 'Salad Days', 'No Other Heart' and 'The Stars Keep On Calling My Name' see the crowd echo back every lyric to an ever-pleased DeMarco. Audience interaction is on another level as the band put on hats, t-shirts and sunglasses thrown at them; Mac even indulges in a cigar or 'fat stogie' as it's cast onto the stage beside him – sure it'd be rude not to! The on-stage banter is strong, though Mac is largely left to take care of this himself. Former bass-player Pierce McGarry is a notable absentee from the new lineup as his quips were often highlights of DeMarco performances of old.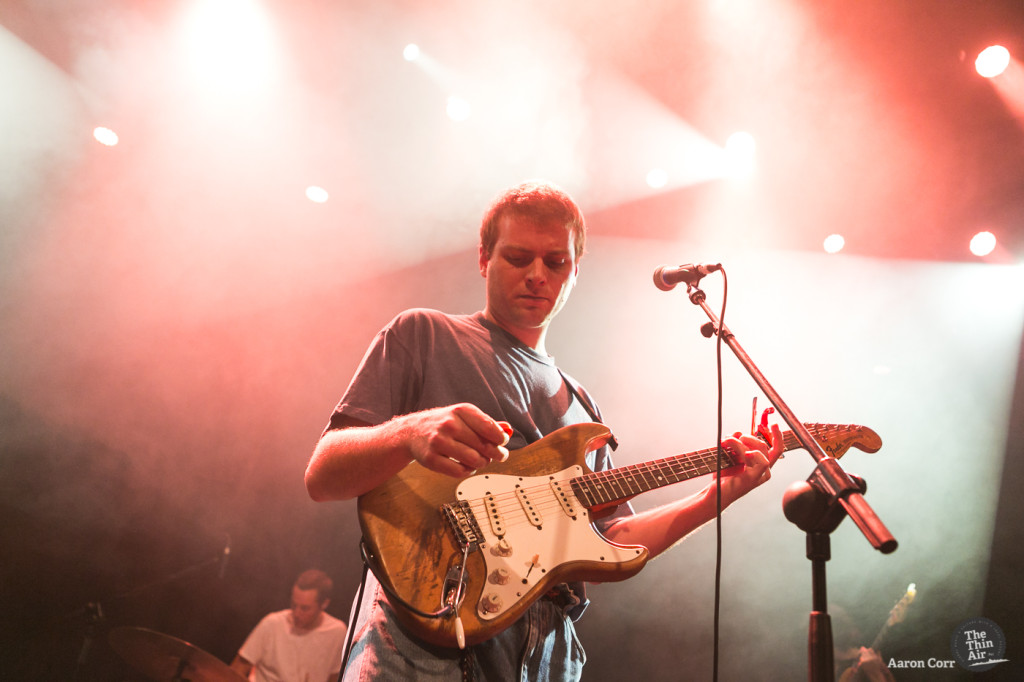 While the set leans heavily on new material, it's the cuts from his debut 2 that make the biggest impression on the crowd. 'Ode to Viceroy', 'My Kind Of Woman' and 'Freaking Out The Neighbourhood' get the best responses of the night and are clear crowd favourites. Surprising additions to the set include 'Let Her Go', 'Rock and Roll Night Club' and a rendition of Michael Jackson's 'Man In The Mirror'. The intensity of the show wains a little towards the end as slower tracks like 'Moonlight On The River' and 'One More Love Song' take hold. 'Chamber of Reflection' and 'Still Together' wrap things up before an anti-climactic encore of 'Watching Him Fade Away'. The crowd is instructed to sit and only permitted to stand again as DeMarco abruptly ends the song with a mic drop. It's an unusual end to an unusual night but one that seems oddly fitting. The crowd both young and old wander into the night content, the lucky few who got to witness the indie icon in the flesh. Hugh O'Dwyer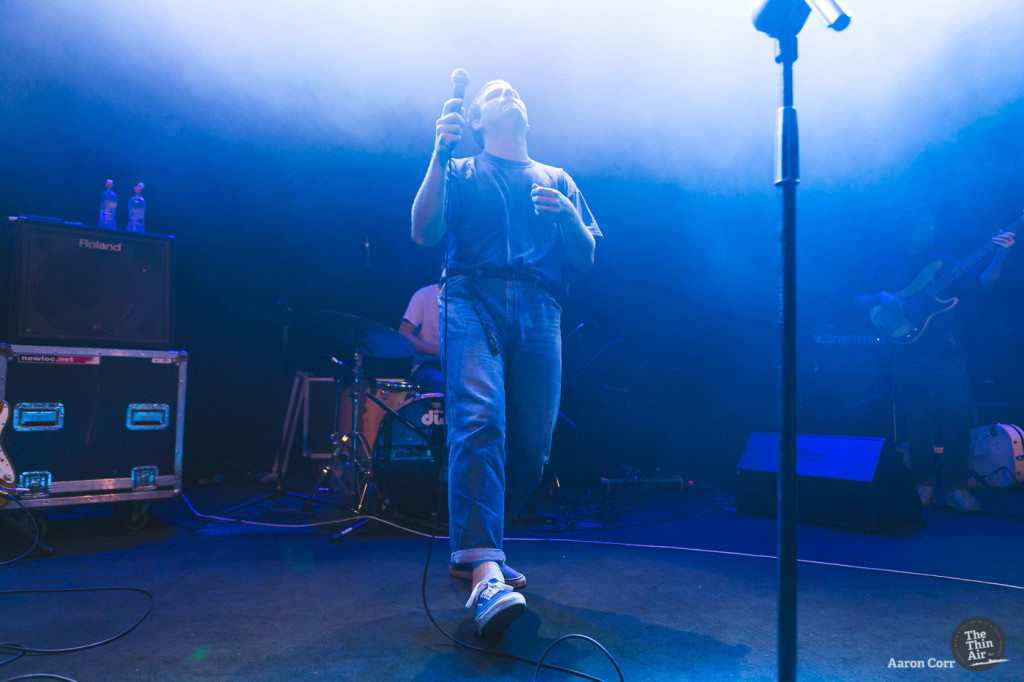 Photos by Aaron Corr