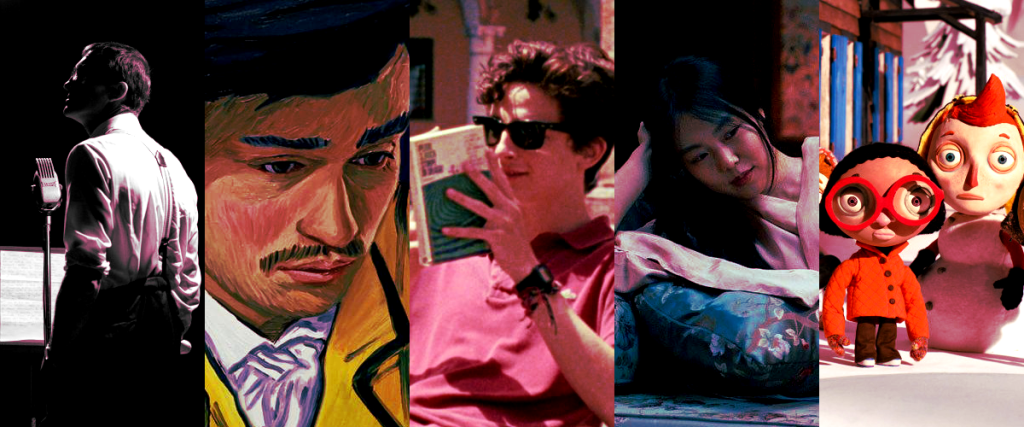 End of year rankings obscure as much as they reveal, so we're keeping it loose for the film countdown.
Each of our regular film writers submitted picks for the year's best in cinema, as well as a 'wildcard' pick that deserved more attention. The resulting list of 25 films embraces the art-house and the blockbuster, showcasing stunning work from Ireland, the UK, America and elsewhere, across a healthy range of genres and styles. The films are unnumbered and presented in random order. This rundown only begins to capture the breadth of cinematic experiences offered by the year; please take it as an introduction, or, better yet, an invitation.
Let's dive in.
Dunkirk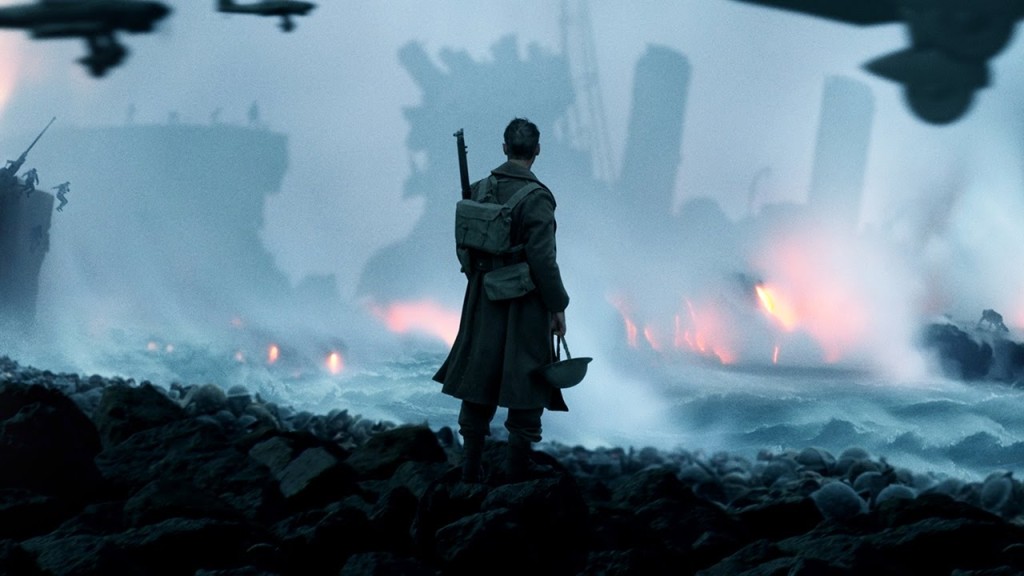 Dunkirk's rotating perspective and non-linear narrative offered a fresh take on the well-trodden ground of the World War 2 blockbuster. The evacuation of Dunkirk may have been a relatively undertold story, but there were reasons for this. Apart from the fact that there are no Americans, there was also very little action to show. Christopher Nolan did a wonderful job of bringing the tension of this story to screen, and the lack of CGI used was a particular treat. Cal Byrne
Call Me By Your Name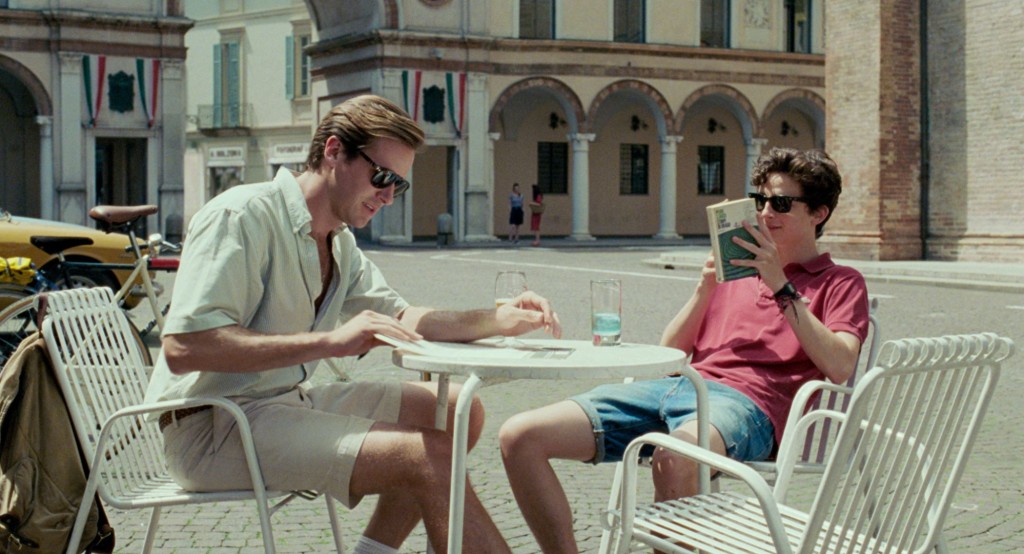 Few movies can rival Luca Guadagnino's third part of his 'desire trilogy' for sheer beauty. There is just so much to admire about this film: the cinematography, the light, the soundtrack, the setting. That's not to mention the relationship between its two central lovers Elio (Timothee Chalamet) and Oliver (Armie Hammer). The former's precociousness played off beautifully against the aloofness of Hammer and made for many a great scene. CB
Get Out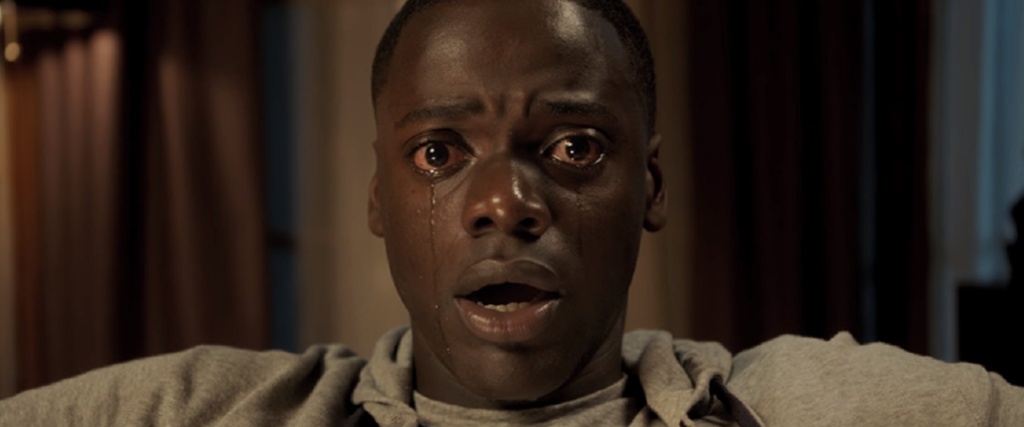 The most enjoyable way to view Jordan Peele's startling directorial debut is to to know as close to nada as possible before watching. To this end, it makes it difficult to account for why Get Out is such a powerful, at times deeply unsettling film but it's safest to put it like this: boy meets girlfriend's parents for the first time and weird things happen. Like Raw, It Follows and The Witch before it, Get Out pushes the horror genre in surprising new directions. As social commentary, it gleefully skewers contemporary liberalism, particularly where discomfort over race relations is concerned. As comedy, the jokes function as a release valve for the encroaching sense of unease that mounts towards a truly out there denouement.
As horror, it never relies upon gore or cheap jump scares to make its point – instead, dread is created through the growing realisation that protagonist Chris, played with impressive nuance by Daniel Kaluuya, is out of his depth amongst an old moneyed elite whose curious insidiousness is not revealed until a barnstorming final act. Get Out is a film that stays with the viewer for days afterwards, particularly the metaphorical ramifications of the concept of "the sunken place". As a moral barometer for our times, the movie is perfect; as a thrill-ride, it's one of the standouts of the year. Ross Thompson
The Killing of a Sacred Deer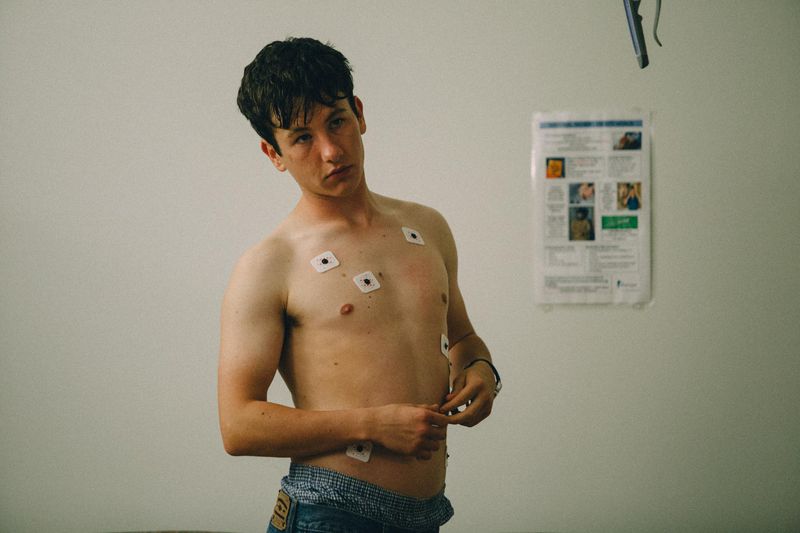 Part of the pleasure from watching a Yorgos Lanthimos creation comes from the challenge, from the knowing that you're going to be asked to go places that you might not like. However, despite its panic attack inducing trailer, The Killing of a Sacred Deer was a surprisingly enjoyable experience. More than anything, it was funny. Very funny. And it also contained one of the more nuanced performances from breakout star Barry Keoghan. CB
Song Of Granite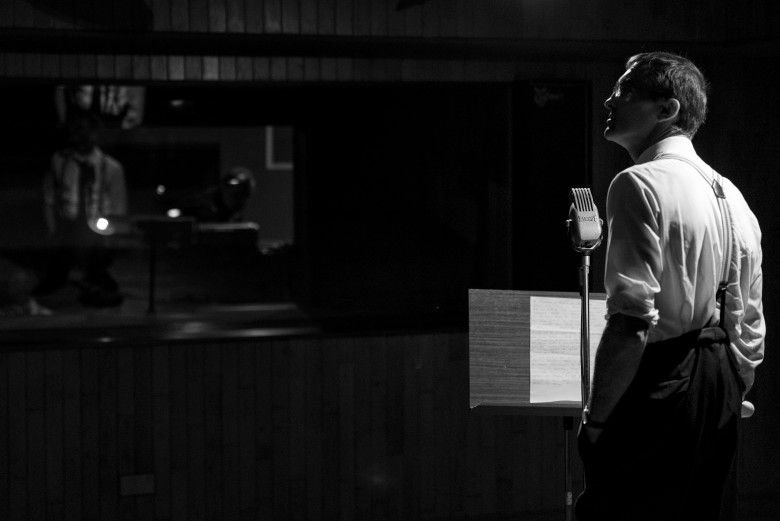 What writer/director Pat Collins has achieved with Song Of Granite is, first and foremost, an absolutely remarkable and awe-inspiringly detailed portrayal of turn-of-the-20th-century, rural Ireland, along with a stunning representation of sean nós (old style) singing and its roots, all set to the backdrop of the mass immigration from Ireland during the 40s and onwards. Part biopic, part documentary and layered with poetic writing throughout, Song Of Granite is one of the finest, most beautifully shot films of the year, while also doing a stellar job of representing Joe Heaney, warts and all, in a manner that does justice to his great legacy. Awesome, beautiful and absolutely essential film-making! Kev Lovski
Blade Runner 2049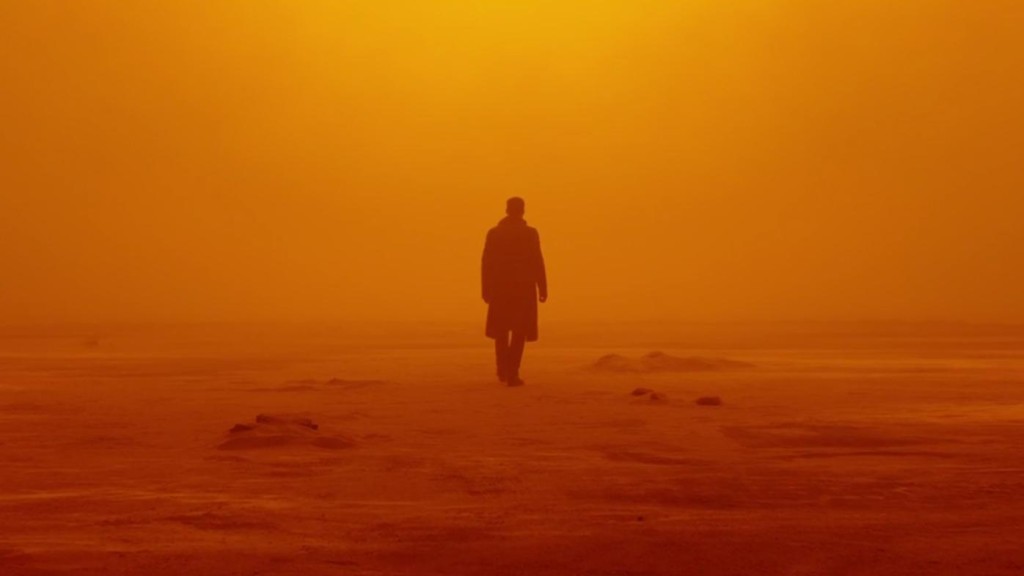 An inescapable air of melancholy pervades this sequel of sorts. The sadness weighs most heavily on Ryan Gosling's "K", who brings his trademark terseness to an increasingly rattled gumshoe who finds little satisfaction in either a love affair with a sentient hologram or his day job "retiring" rogue "replicants" – androids who, like Pinocchio, believe that they can become real boys and girls. Like the best sci-fi, Blade Runner 2049 cannot help prodding an existential wound: namely, what it means to be human and if emotions of love, loss, regret and fear can be fabricated by algorithms and cold code.
Director Denis Villeneuve, on something of a roll after Sicario and Arrival, balances such lofty questions with breathless action scenes – one surrounded by dust, another surrounded by water – and incredible cinematography. As ever, Roger Deakins lenses this strange new world precision and uncanny beauty. From the widescreen shots of a vast, blinking city to the emptiness of a desert Gomorrah, the film truly is a visual feast. Blade Runner 2049 is the rarest of beasts: a film that both complements and deviates from the original, that has both reverence for the source material and the bravery to reinvent it. RT
Star Wars: The Last Jedi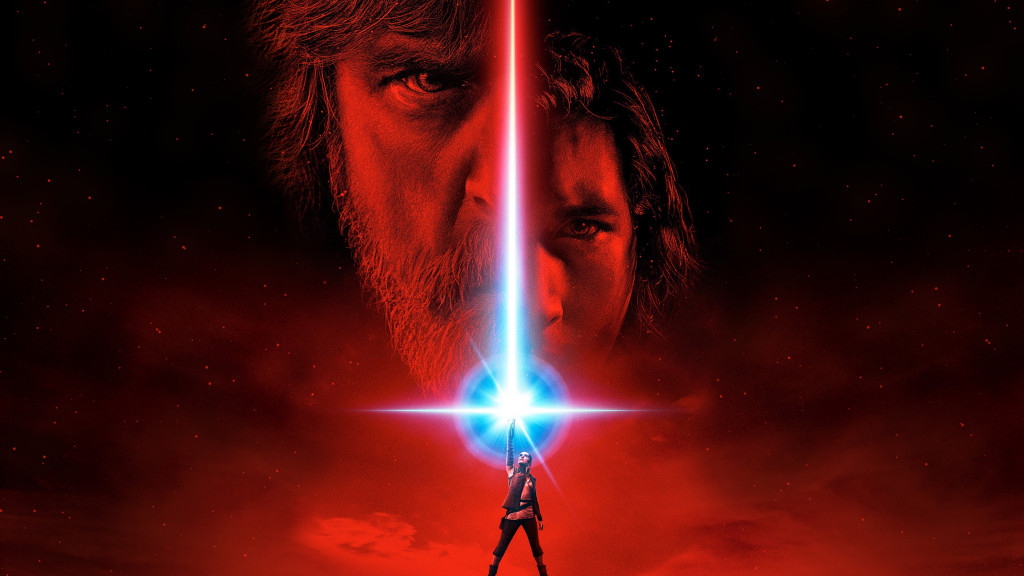 It speaks volumes that Lucasfilm entrusted Episode VIII to Rian Johnson, who previously gave us the daring, dazzling Looper, as it shows a willingness to expand the universe in unexpected ways. Take the outset, where Johnson stubbornly refuses to show us the long-awaited encounter between Luke and Rey but compensates with a thrilling space battle. This opening salvo sets the template for a movie that repeatedly tosses away the Star Wars rulebook (along with the lightsaber). Yes, there are echoes to films past – X-Wing dogfights, broken families and duels all feature heavily – but The Last Jedi ploughs its own furrow, much like the blood-red pathways of disturbed salt in the visually arresting climax. In terms of aesthetics, Johnson takes cues from Kurosawa, Hitchcock, Fincher and Kubrick: a showdown in a scarlet chamber is at once surreal and gobsmacking, and the scenes on Ahch-To (bless you!) between Luke and Rey veer into the metaphysical.
If anything, there is a little too much going on in The Last Jedi. Yes, the much maligned subplot where Finn and Rose faff about in a casino tests the viewer's patience, and some may find the humour out of place – conveniently forgetting that Rogue One had its fair share of lighthearted moments – but it would be churlish to bemoan being given too much content when other releases give so little. There is not sufficient room to describe Adam Driver's tortured turn as Kylo Ren, the newly unlocked Force skill of long distance communication, the sensitive treatment of Carrie Fisher's death… The Last Jedi may be the year's most divisive film but such a response is vastly preferable to the apathy reserved for other less inventive pictures. RT
mother!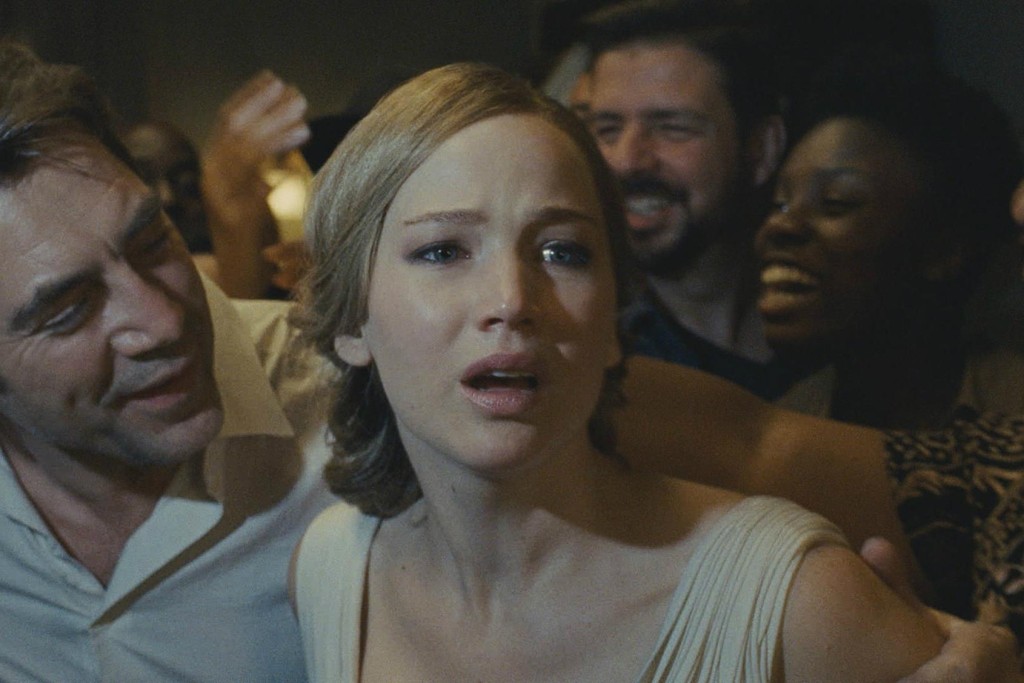 Arriving on the tail of a laidback summer season, Darren Aronofsky's mother! infiltrated the multiplex like a pipebomb tucked under a raincoat, a hilarious, confounding, eschatological tilt-a-whirl that gave Jennifer Lawrence something interesting to do again. The film's loose, provocative symbolism and power dynamics invited a ticker tape of hot takes, its domestic invasion anxiety morphing into an epic allegory of ecological and moral collapse, riffing along the way on the toxicity of celebrity, romantic dependency and auteur wankery. Healthily divisive. Conor Smyth
The Handmaiden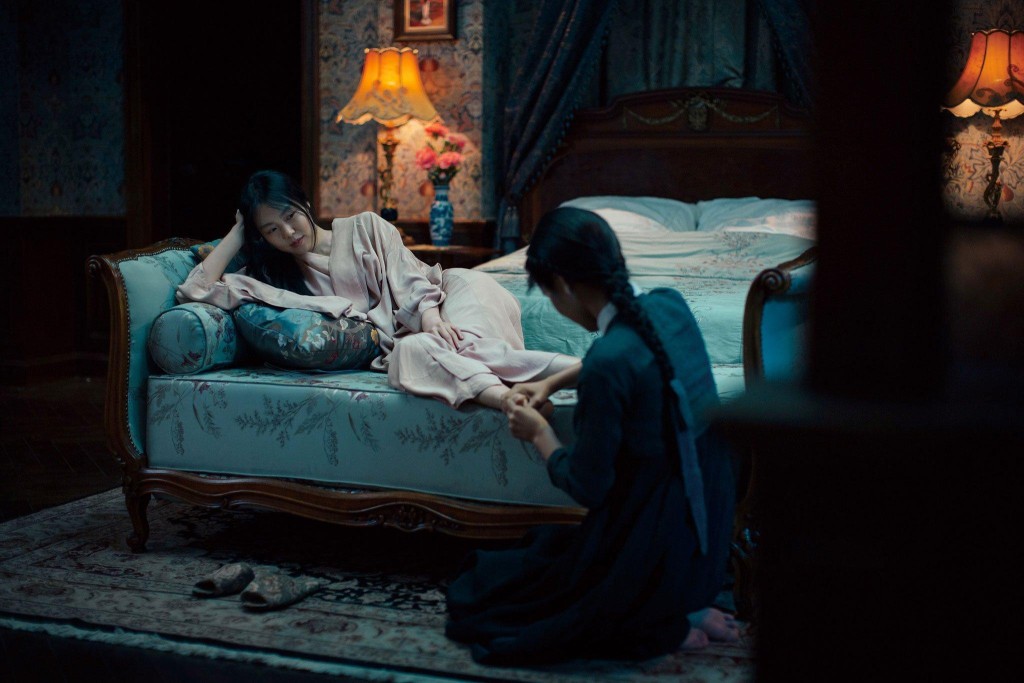 Sexually charged, twisting and laden with humour of the blackly surreal kind, The Handmaiden is a stunningly shot tale of forbidden love and ingenious double-crosses, that is set in 1930s Korea when it was occupied by Japan. Inspired by the British novel Fingersmith, the film is separated into 4 parts that each show different angles to how the story pans out and I can honestly say that it blew me away. I don't think I've seen story construction quite so intricately and enthrallingly woven, while the look and acting are what can only be described as sublime. The Handmaiden has it all, and of course, it has some of the filmmaker's trademark, jaw-droppingly shocking moments. Park Chan Wook shows us why he is one of the finest living filmmakers today. KL
I Am Not A Witch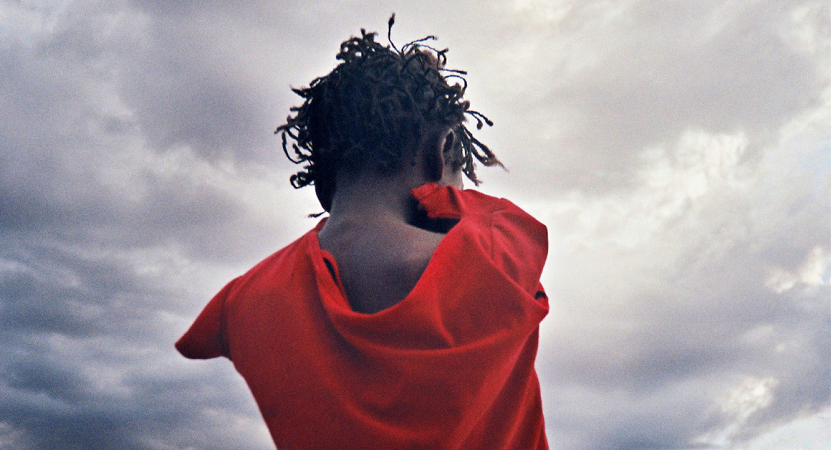 This is a fantastic movie that tells a shocking but darkly humorous story, of how women accused of witchcraft are treated in Zambia and Ghana, in this day and age. Director Rungano Nyoni is a fierce and razor-sharp talent that has captured the Zambian landscape in a spellbinding, almost ethereal manner and her use of absurd humour alongside the deeply unsettling and gobsmacking story is second to none. And as outrageous as it is in telling its story of a young girl accused of witchcraft, it's the perfect representation of the saying 'if you didn't laugh, you'd cry'. I Am Not A Witch is an essential film of 2017 and one thing that is for certain, Nyoni is one to watch. KL
20th Century Women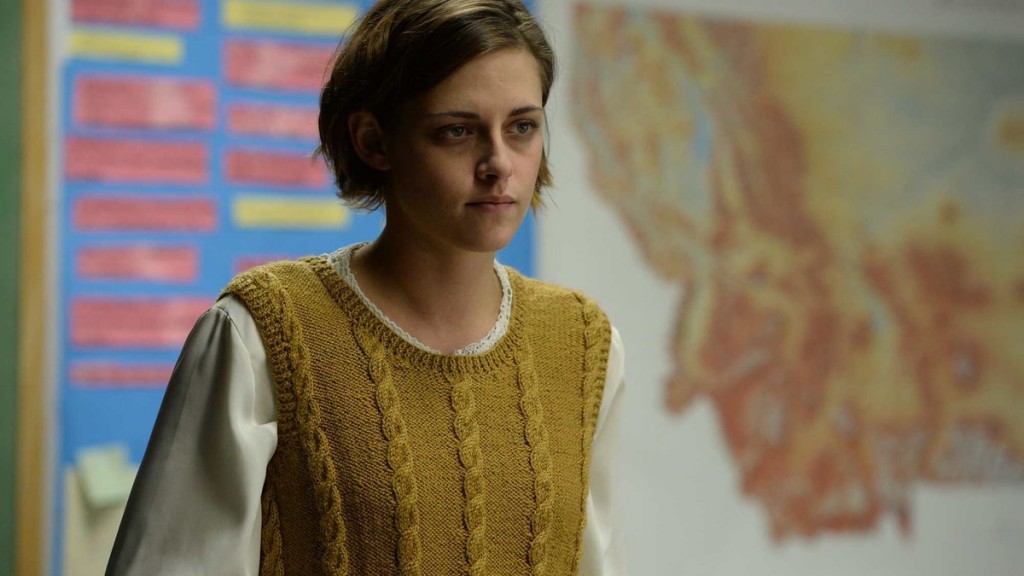 At first, it might feel that this freewheeling family drama is devoid of direction. However, while you are pondering exactly where the plot is headed, you are swept up in its charm and folds of 1970s nostalgia, buoyed along by a soundtrack filled with gems from artists like Talking Heads and Black Flag. Like last year's Paterson or the previous year's Kings Of Summer, it is poetic in a quiet, subtle, deeply human way that makes the viewer feel better about life and the world in general. The yarn in part charts gawky teenager Jamie's navigation not only through a society on the cusp of great upheaval but also through the tribulations of adolescence.
However, the real focus of 20th Century Women is as the title suggests: Greta Gerwig and Elle Fanning are typically enthralling but it Annette Benning is the magnetic centre around which everything revolves. Playing free spirit Dorothea, she is mesmerising for every moment that she is onscreen, thanks largely to the mixture of defiance and vulnerability that imbues every glance and softly spoken word. How refreshing it is to be treated to a film that treats both the character, and Benning playing her, with such respect. Both of them deserve it. RT
Manchester by the Sea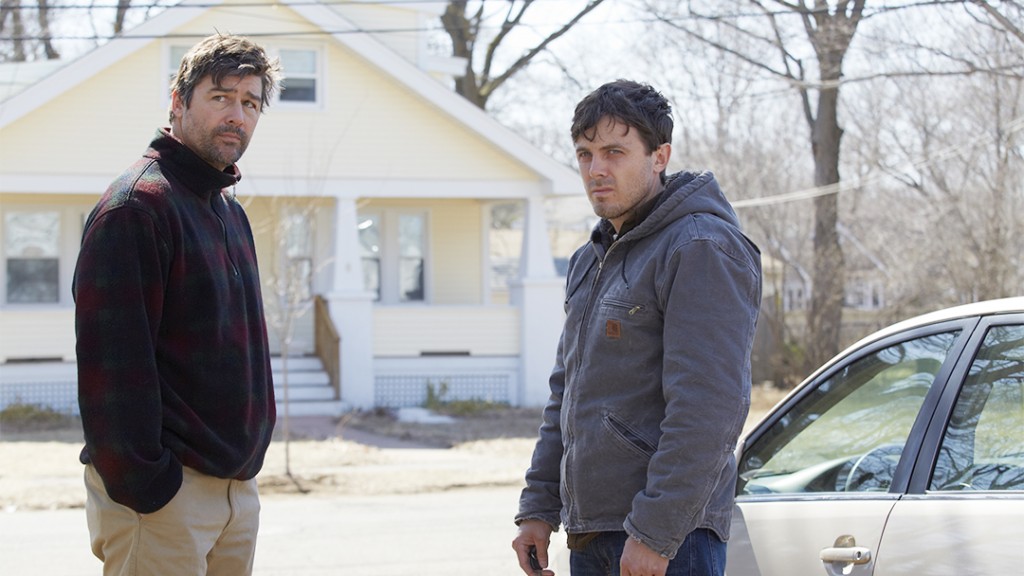 New year, new you? Amazon Studios' Manchester of the Sea, the first and strongest holdover from the Stateside Oscar season, spoiled the annual spirit of back-patting self-improvement with a pitilessly human story of raw wounds and indelible loss. Kenneth Lonergan's interest in chance, life-changing interruptions reached its broadest audience yet, in this contained, precise study of bottled up grief. Casey Affleck and Lucas Hedges endure the wreckage of losing a brother and father (Kyle Chandler) in halting, awkward silences, and Affleck and Michelle Williams' shared pain bubbles to the surface in one of the year's most devastating scenes. CS
Loving Vincent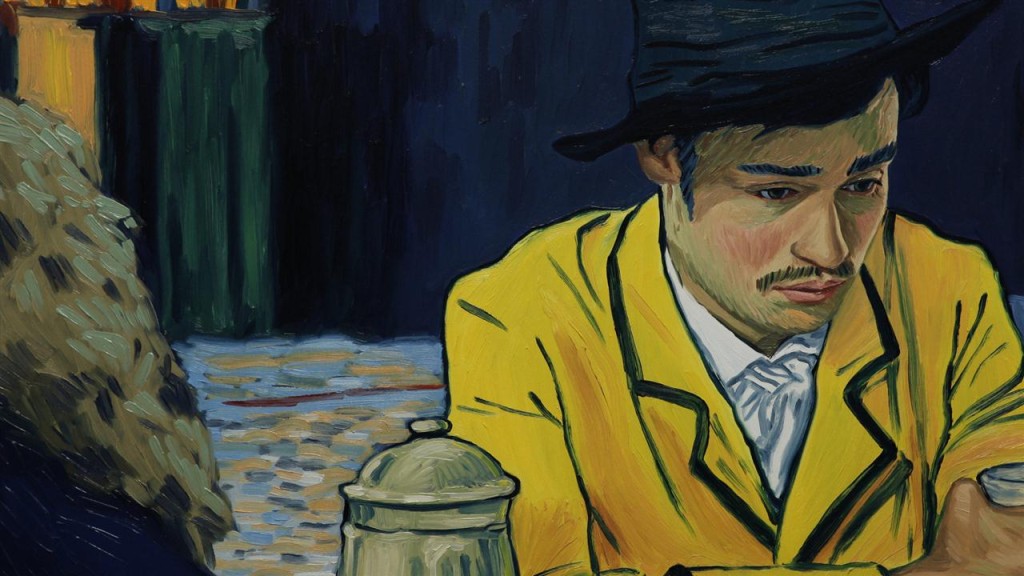 Loving Vincent has the undisputed claim to the throne of being the first fully painted animated feature length film. You may ask yourself why anyone would go through the hassle of making such a laborious piece, but wade 10 minutes into this film and you're sure to be bowled over. Dorota Kobiela and Hugh Welchman's joint creation is an aesthetic masterpiece that achieves the unlikely task of doing justice to the man himself. CB
A Ghost Story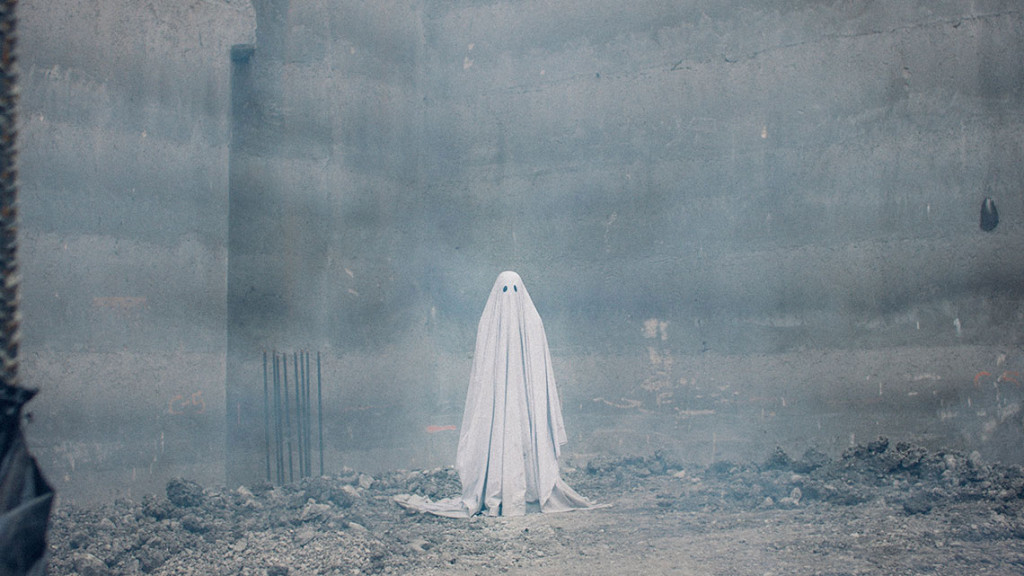 Another appearance from Casey Affleck, even if he does spend most of his camera time under a Halloween bedsheet like a shady lighthouse keeper from Scooby-Doo. Unable, or unwilling, to move onto the afterlife, Affleck's invisible spook mounts a monolithic sentry to his still-living fiancee's grief, and the shifting temporal realities of the one-story home they shared, in David Lowery's summer stunner A Ghost Story, whose head-scratching reputation helped obscure a weirdly funny, melancholic and emotionally sentimental story about the things that linger. If you think life feels long, wait till you see death. CS
The Lego Batman Movie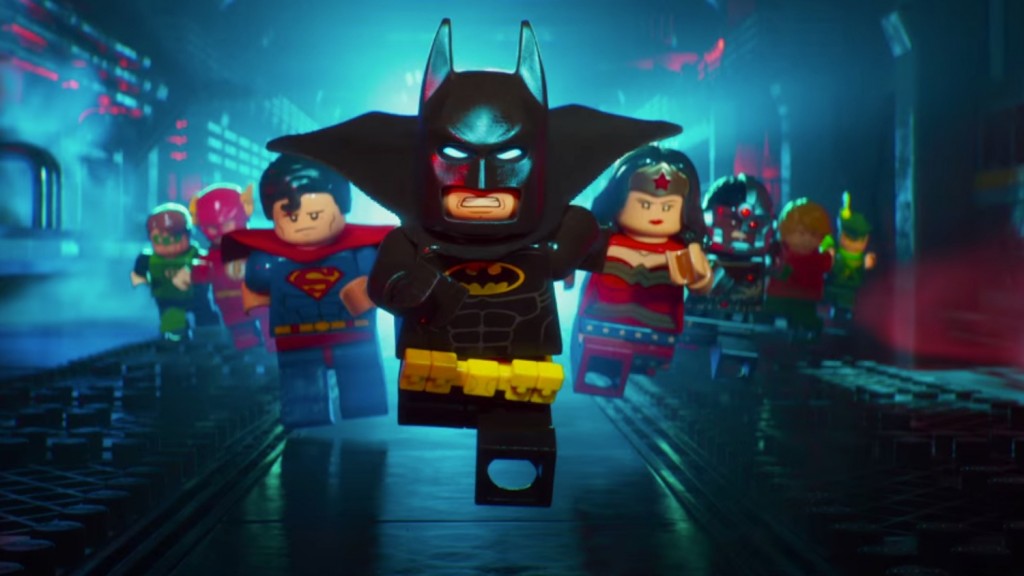 Hard as it is to believe, the year's most consistent and charming superhero movie is animated, marketed at children and features snarky minifigures. Of course, this is not the first story about toys brought to life but it is arguably the funniest. The Lego Batman Movie has a gag per minute ratio that far outstrips anything starring Will Ferrell or Amy Schumer, so much so that the jokes are off and running before the film begins, Will Arnett's husky, Bale-mocking tones on the precredits mercilessly sending up the Batman persona, portraying him as so vain and emotionally stunted that The Joker appears well-adjusted in comparison. Their bickering, wryly presented as an odd couple romance, provides more humour that hits the right note between entertaining both little ones and their parents.
Packed full with genuinely exciting action sequences, very obscure comic references (hello, Condiment King, March Harriet and King Tut) and an art style that is never less than awesome, the one fault here is that at times the sheer amount of things zipping past onscreen can be overwhelming. Thankfully, the film bears up to multiple viewings, which is at least one more than the execrable Suicide Squad. If only all DC Comics films were as enjoyable as The Lego Batman Movie. RT
Lady Macbeth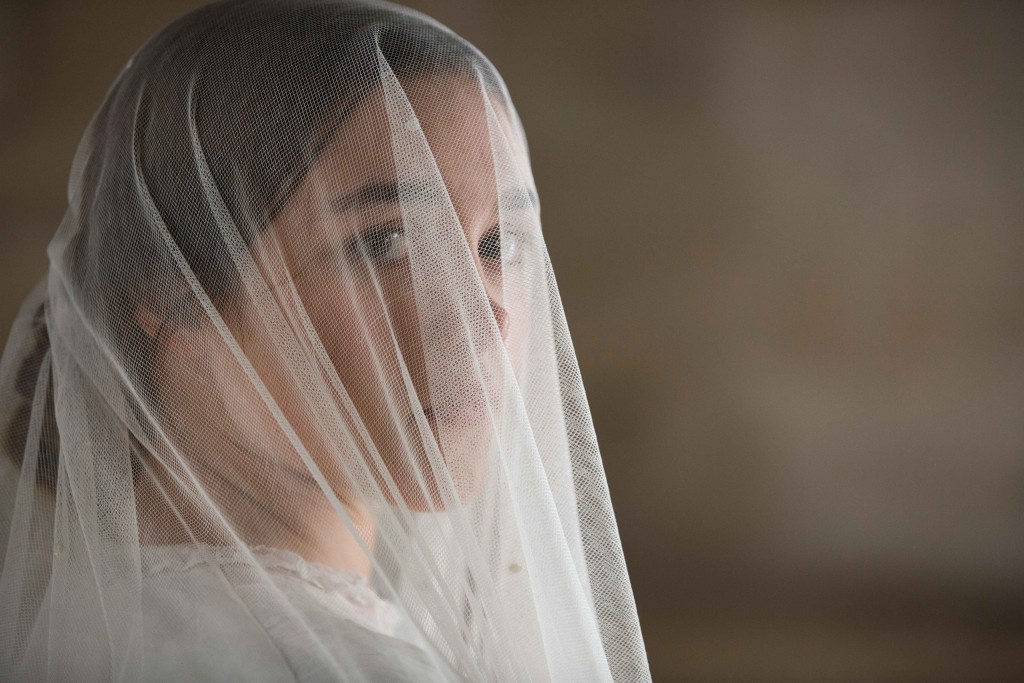 In the Bob's Burgers episode "Zero Larp Thirty", the Belcher parents win a weekend of live-action role playing Linda's favourite TV show, "Winthorpe House", a slice of British frocks-and-footman nostalgia. But, when assigned the 'downstairs' characters, they discover that Downton Abbey life isn't much fun when you're the servant class. Lady Macbeth, from screenwriter Alice Birch and first-time director William Oldroyd, deconstructs Austen-era aristocratic domesticity as a space of tedious surveillance, humiliation and status anxiety, a fate to be endured by reluctant manor house bride (a spellbinding Florence Pugh) and, eventually, to be rebelled against, in thrilling acts of vengeance and gender and class insurrection. CS
Logan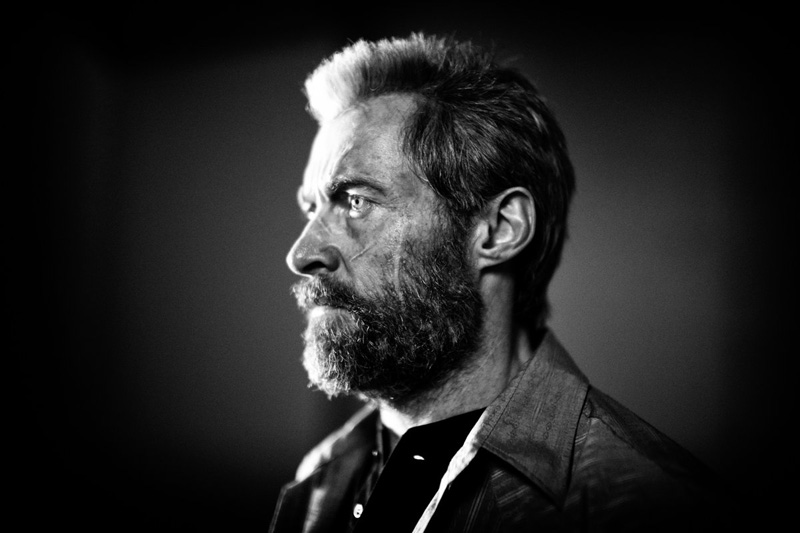 Writer/director James Mangold (Walk The Line) has made up for the damp squib that was 2013's The Wolverine, with a fantastic final outing for Hugh Jackman that transcends the usual superhero formula and delves into a much darker, violent and more vulnerable, nearly dystopian world. Logan is the superhero movie that you've been waiting for, especially if you are an X-Men fan. But even if you hate this undoubtedly over-saturated genre, Mangold has to be commended for pulling together an exceptional cast and transcending the adolescent barriers that make many people run a mile from anything superhero-related. With Logan, Mangold has created the awesomely gritty send off that Jackman and this era of The Wolverine deserve. KL
T2 Trainspotting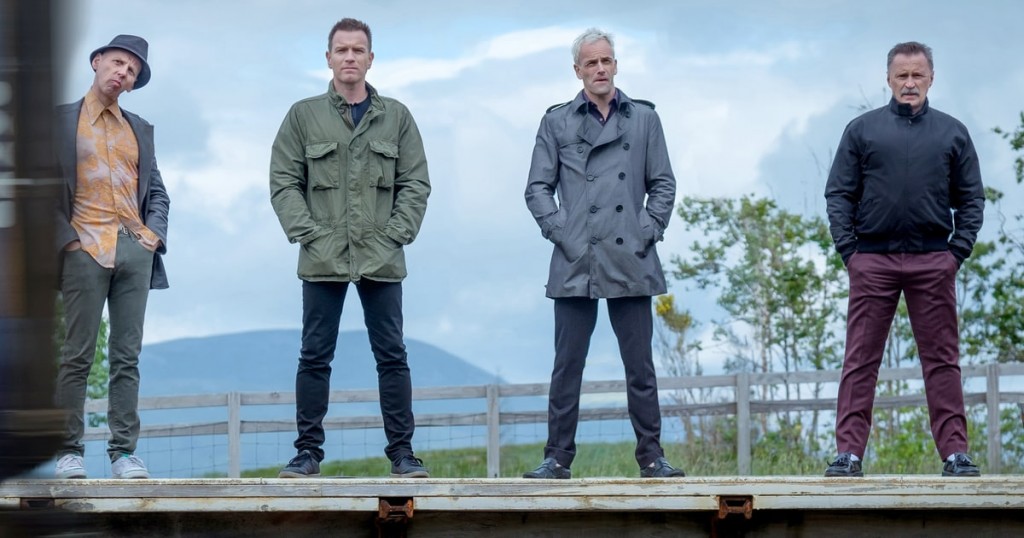 So much could have gone wrong here. Adrift of Welsh's narrative and a cast returning for a 20 years on / what's everyone up to reunion, Boyle's sequel could have been a mess. Thankfully, it wasn't. Yes, it was heavily self-referential; yes, it relied on strong dose of nostalgia for the original; but T2 Trainspotting was a decent film in its own right. The plot was arguably more coherent than the first time out and the chemistry between McGregor and Miller was just as as good. CB
Baby Driver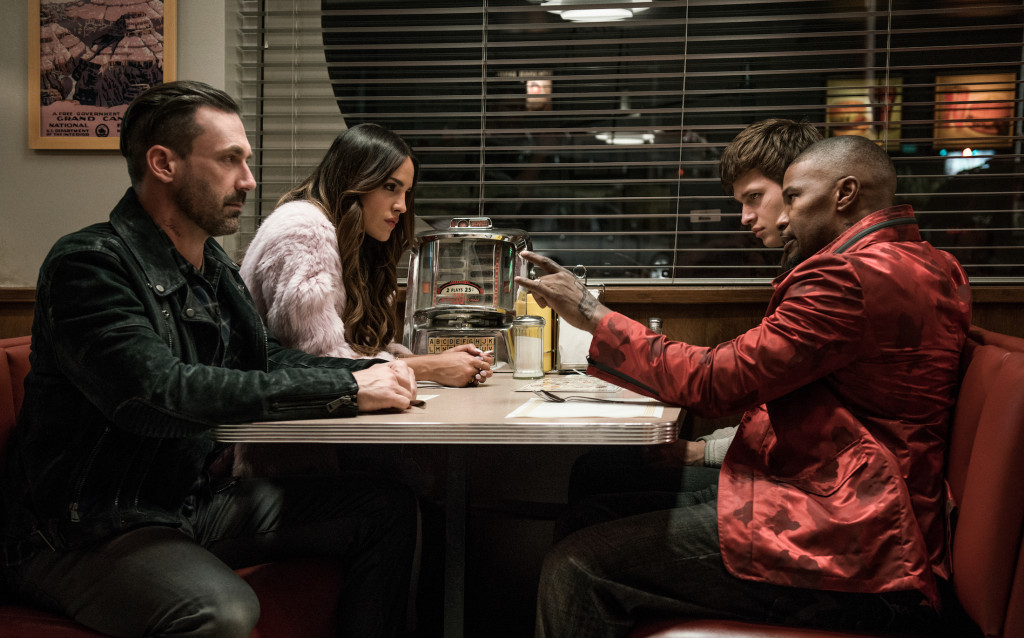 Undoubtedly it is a case of style over substance but holy moly, what style… Edgar Wright rockets into the major leagues with an all-out action movie that plays like a less maudlin Drive. The key thing, you will no doubt have heard, is the soundtrack, a tragically hip selection of soul, funk et al. personally selected by Wright himself. The way in which the music, played on one of on the title character's many stolen iPods, is synchronised with what happens onscreen never fails to be entertaining. Each door slam, gun load or finger wag lands perfectly on a drum fill, cymbal crash or horn blare, thereby investing the whole show with the same choreography as, say, La La Land.
The plot, such as it is, may be threadbare but the car chases and bank heists, clearly influenced by classics such as The French Connection, Point Break and Heat, are tremendous. One gunfight in particular is reminiscent of this year's Free Fire, albeit not stretched over the runtime of the entire film. The one fly in the engine oil, unfortunately, is the presence of Kevin Spacey, now recast as a bullying villain for all of the wrong reasons, yet this does not detract from Baby Driver as a whole. Ridiculously fun. RT
My Life As A Courgette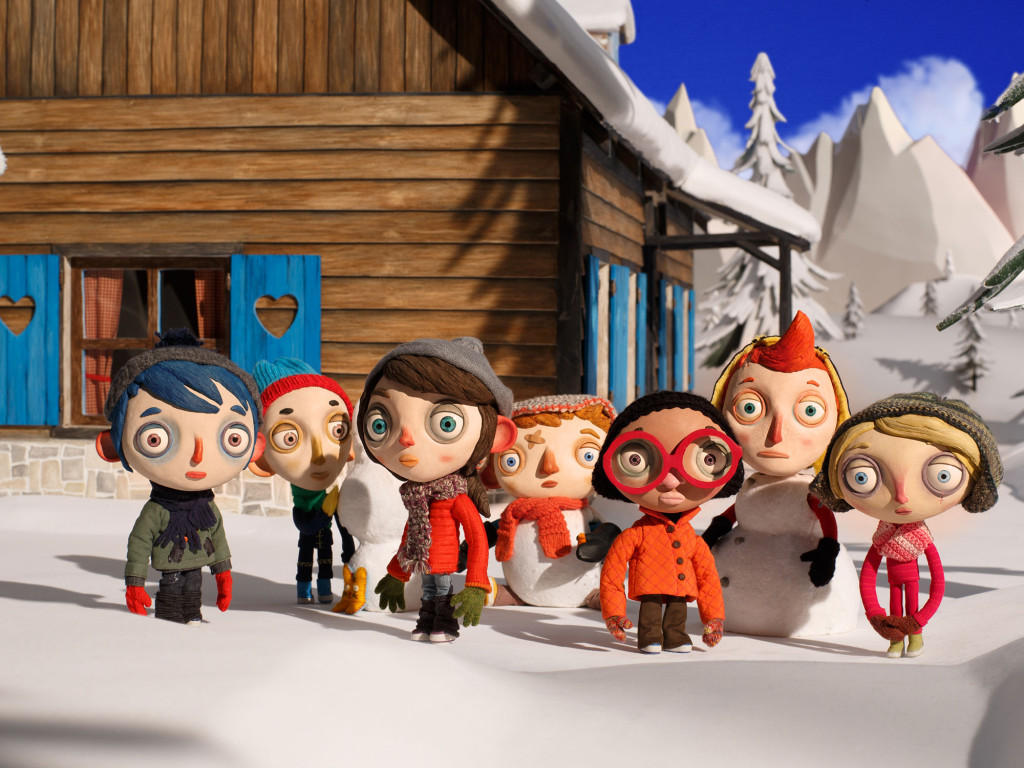 Children's films and animations don't come much finer than My Life As A Courgette, simply because of how in tune and empathetic debut director Claude Barras and writer Celine Sciamma (*Girlhood*) are charting the trials and tribulations of being a kid growing up, especially when broken homes and traumatic childhoods are involved. There is a level of intelligence, sensitivity and realism throughout that sets it on a level all of its own, but most of all, it lets the children's (quite often hilarious) perspective do the talking at all times, making it a true breath of fresh air. It will run you through a host of emotions, with its heartbreaking stories of the various kids, not least with Courgette's, along with its rapier wit and the sublimely detailed animation. But the frankness of the dialogue is the outright winner in this possibly infallible film. KL
The Disaster Artist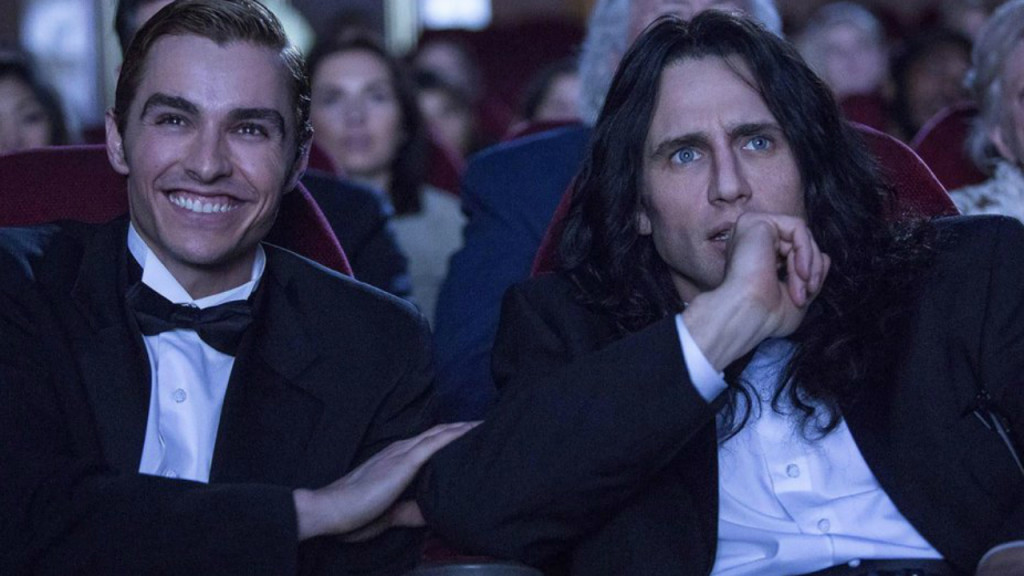 Coming with the proviso that you've already watched The Room, The Disaster Artist is one of the funniest films released in years. James Franco puts in a game-changing performance of Tommy Wiseau, directing the movie in character as Wiseau as well. The whole thing is one Freudian mindfuck, but it's a fucking funny Freudian mindfuck. Franco feels like he's finally hitting the form his early promise suggested. CB
The Big Sick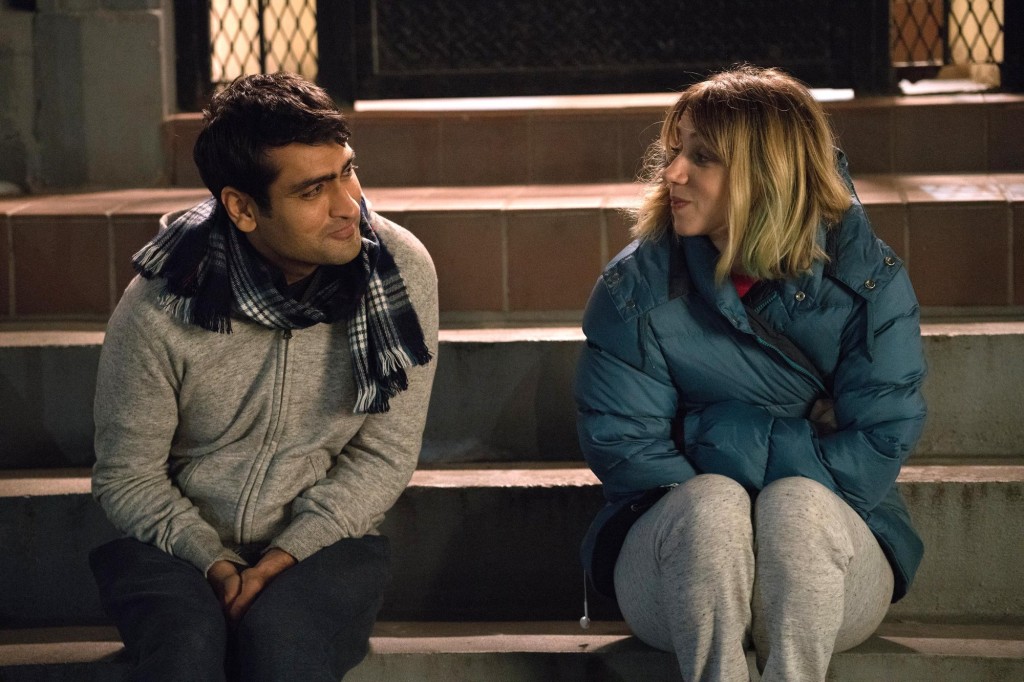 The summer's Galway Film Fleadh yielded two of the years' most memorable viewing experiences. In contrast to the confounded silences and laughter at A Ghost Story was the Irish premier of The Big Sick in a packed town hall theatre, where the audience lapped up its broad, open-hearted appeal. Kumail Nanjiana and Emily V. Gordon's true-life romance is kind to its lovers and their parents (with great supporting turns from Ray Romano ad Holly Hunter) and tuned into the pressures of cross-cultural experience, making the sort of populist, smart rom-com that's a lost art in studio film-making. The 9/11 punchline is the line delivery of the year. CS
The Work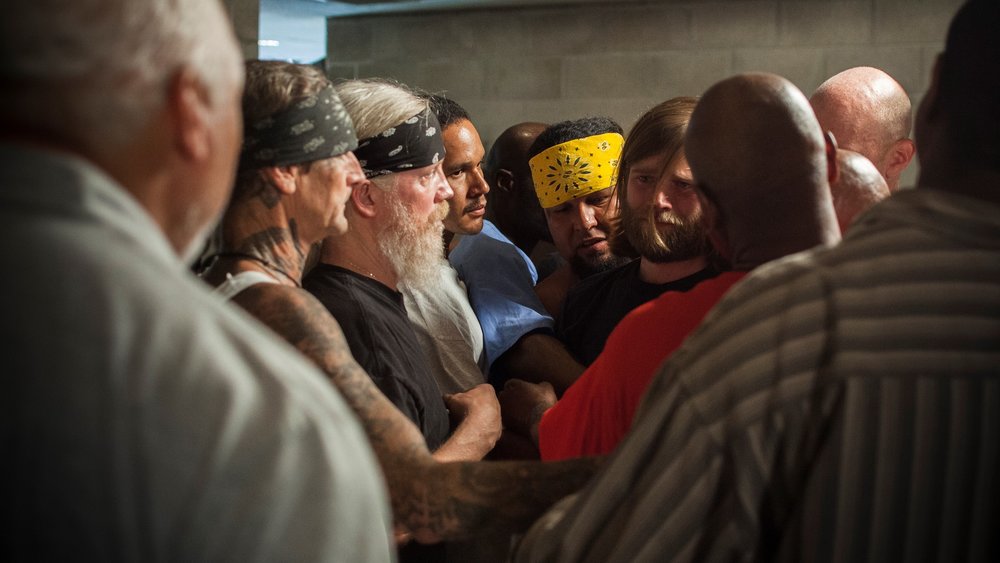 Groups of men sitting in a barebrick room talking about their feelings might not, on the surface, seem the most dramatic of premises, but The Work, Jairus McLeary and Gethin Aldous' fly on the wall prison therapy doc, is maybe the most straightforwardly compelling film of the year. Following an intensive, four day therapy session, in which level-four inmates of Folsom State prisoners and conflicted members of the public talk through their shit. The real-time transformation and revelation arrive in sudden roars and wails, like giving birth, or undergoing a violent exorcism. An astonishing look at ordinary people turning themselves inside out. CS
Dawson City: Frozen Time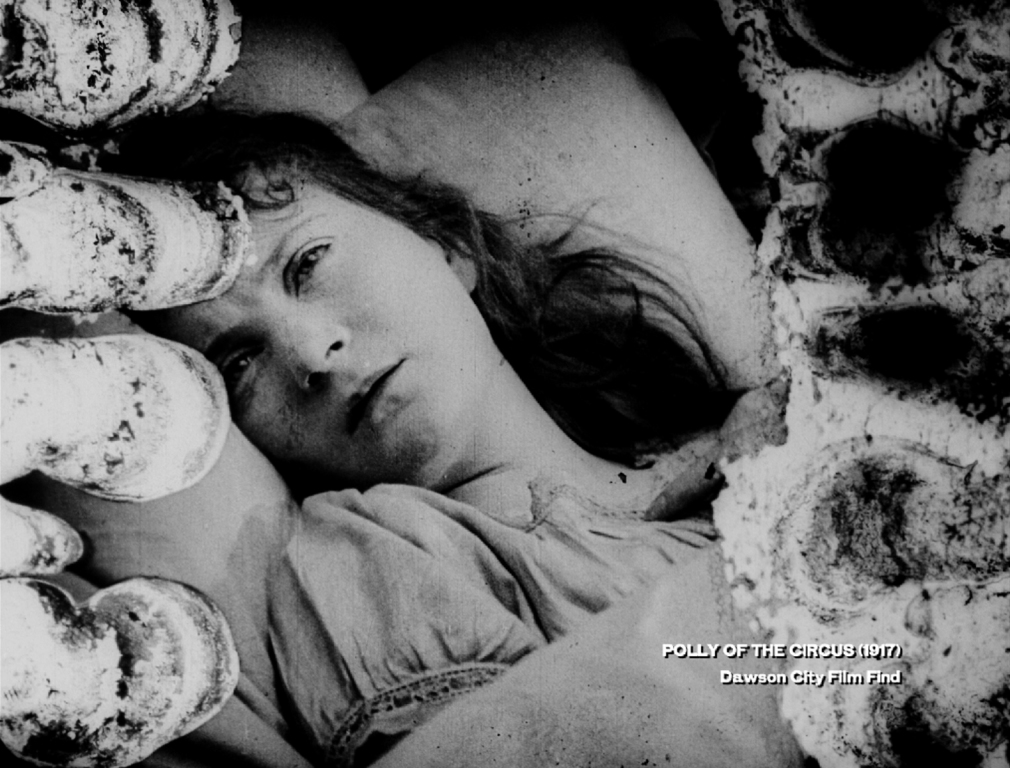 Bill Morrison is the director behind this epic, historically dense homage to film, that can only be described as manna from heaven for any of you cinephiles out there. As the opening scene describes how movie film was born in an explosion – cellulose nitrate is a highly flammable substance – and the long-lost silent footage starts to roll, the viewer will soon realise the importance of this documentary.
Charting the rise and decline of Dawson City in Canada during the gold rush era, the film tells the stories of influential people who lived there, like Donald Trump's grandfather, Charlie Chaplin and the Rockefellers, alongside stories of corruption in baseball and a detailed depiction of how the town functioned on a day-to-day basis. All in, Dawson City is an amazingly compiled and pieced together epic that uses a wonderful classical score to guide us through the ages of cinema and the towns fascinating history, all the while creating a poignant premise and analogy, its finale centered around the cycle of destruction and creation. KL
Sanctuary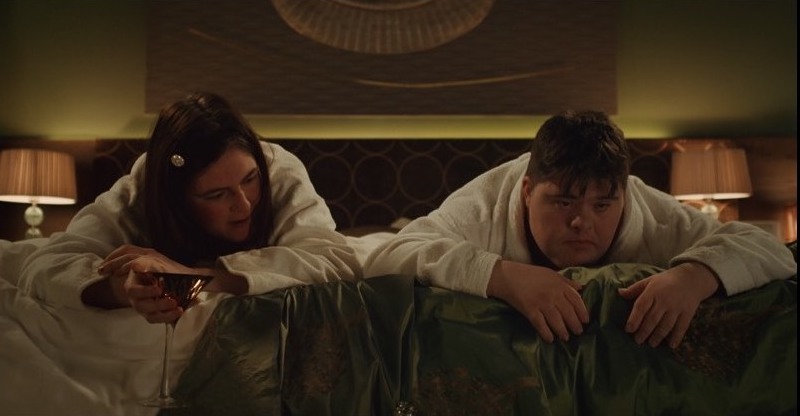 Sneaking into art-house theatres in the year's last week, Sanctuary is an extension of the play of the same name, written by Galway-based playwright and screenwriter Christian O'Reilly and performed by the Blue Teapot Theatre Company, a troupe of actors with intellectual and developmental disabilities who reprise their roles in the film. Amidst a day centre trip to the cinema gone awry, lovers Larry (Kieran Coppinger), who has Down's Syndrome, and Sophie (Charlene Kelly), who suffers from epilepsy and a permanent tremor, retreat to a hotel room for the afternoon, and navigate the tricky issue of sex and love between those deemed by the state as unable to make adult decisions. A sweet, innovative film with a sting in its tail. CS
Read our countdown of the Top 100 Irish Tracks of 2017; part one and part two.