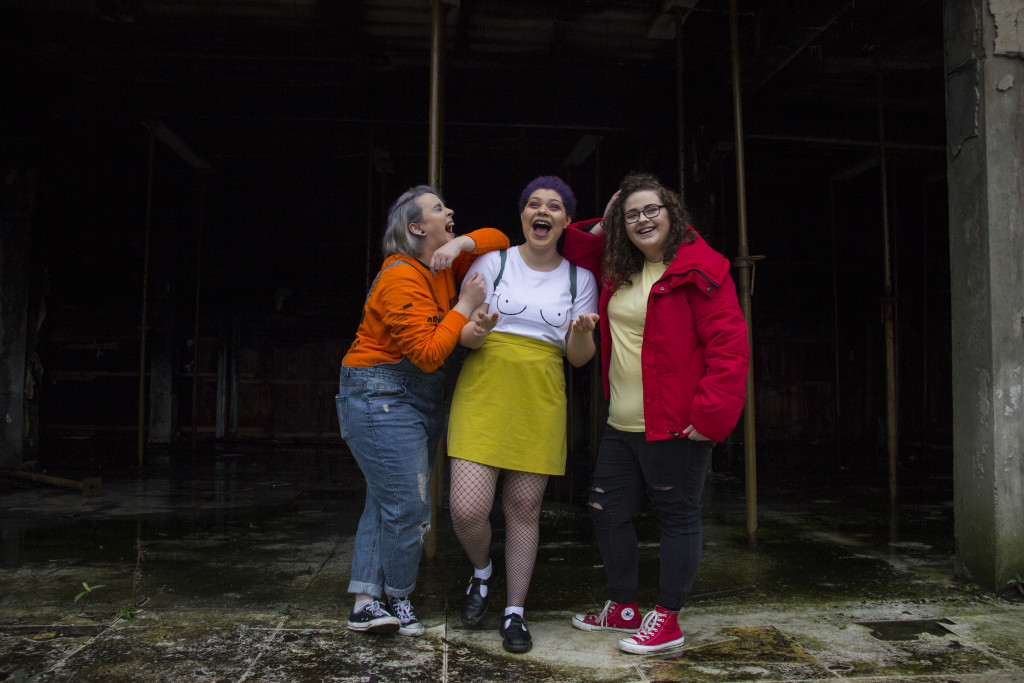 We conclude 18 for '18, our feature showcasing eighteen Irish acts we're convinced are going places in 2018. Throughout January we've previewed each of those acts, accompanied by words from our writers and an original photograph from one of our photographers. Last up, Cherym.
Photo by Mickey Rooney
Though Derry-Londonderry has never experienced any dearth of first-rate punk, recent times has seen something of a renaissance on the banks of the Foyle. Set to emerge as its crowning achievement in 2018 is Cherym, a noise-pop/punk band consisting of guitarist/vocalist Hannah Richardson, bassist/vocalist Nyree Porter and drummer/vocalist, Lauren Kelly.
Formed in college back in late 2016 through a mutual love of  music – and impelled by a united desire to form an all-female, riff-slinging band – the band count the Smashing Pumpkins, Bikini Kill, American Football, PUP and Pixies amongst their palette of varyingly scuzzed-out influences. With their debut single 'Pretty Boys' set to drop on March 3 – and their debut EP Mouth Breatherz due to launch on March 31 at Bennigan's in Derry –
the band spent 2017 establishing themselves as a live proposition on bills alongside the likes of Canadian punk band D.O.A. and Belfast punk heroes XSLF.
Merging blistering force and tangential riffs with a strong pop-centric sensibility, Cherym's craft is equal parts explorative and straight-up; fist-clenched and tuneful; celebratory and vexed. Though you might not to know it yet, that will – if there's any justice in this world – soon become common knowledge, both at home and further afield, in the not-so-distant future.  Brian Coney