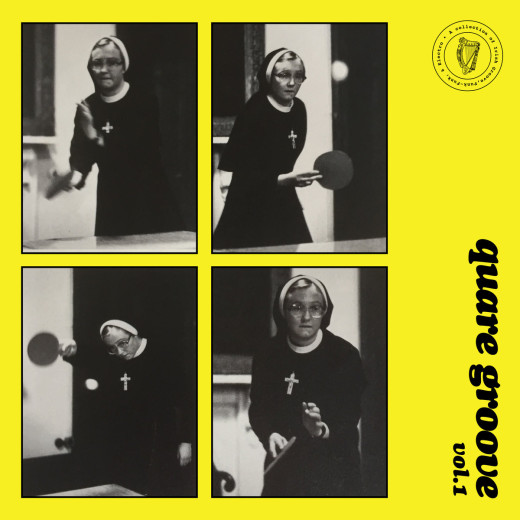 Inimitable Dublin label and record store All City recently announced an exciting compilation, set for release on 2 February. The wonderfully titled Quare Groove Vol. 1  features eight cuts of rare, re-mastered and frankly thrilling 'groove' music produced in Ireland during the 70s and 80s. Artists and bands featured on the compilation include The Pumphouse Gang, Those Nervous Animals, Barry Werner and Micro Disney.
As the All City crew explain: "Irish music of the 1970s was simply not synonymous with groove music in any way. Avid music aficionado's were totally 'rockist' then (to use an old tag from the same time!)"
The funk, disco, post-punk, electronic and experimental music featured on Quare Groove then, has remained largely uncelebrated up to now. Spread across two 12″ records and including extensive liner notes on the inner sleeves, this compilation – and the ones that hopefully will follow – will change that.
Read the label's full announcement below to get a feel for what they hope to achieve with Quare Groove Vol. 1. You can listen to 'Welcome Back Into My Life' by The Pumphouse Gang [re-mastered by Shawn Joesph @ Optimum Mastering] below too, and pre-order the collection through the label's Bandcamp.
"We've looked at the entire recorded music picture of what happened here on this little island into the 1980's, and we're bringing back this.
We can't tell you that this music comes from a strange place – it comes from a steadily steep and VERY strange place! A small place that was not a little conflicted societally and politically back then – and in every way too, public and private. However it was also a time of great change. Living through it seemed like a rite of passage that moved off from some manner of dark age, and then over forward into a brighter light. Modernity beckoned, and not just with thetechnology!
So what can you hear here? It's no coincidence that this music also makes a similar coming of age. Recording techniques were wholly embraced here, in this era. Late 1970's Irish music saw sound engineering and music production artistry advance from previous, and in a very big way. As studio's moved away from simple and straight audio captures, the music really benefited. So what can you hear here? We're bringing you two sides of this story on two big black twelve inch slates. The first slate has an abundantly sweet clubbier sound of past-funk groove music. The second slate gives you an edgier angle of what the post-punkers got up to, after they too got their hands on the same danceflooring. This is really but only the beginning: There's so much more to come!"