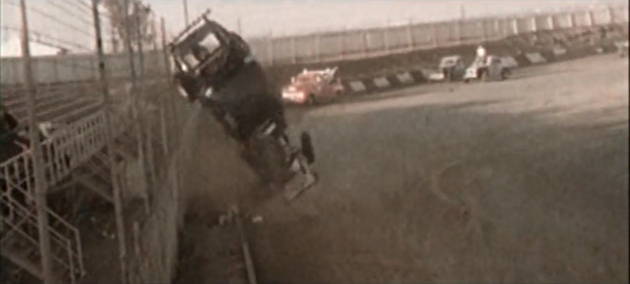 The inaugural release from Robyn G Shiels' new record label, Black Tragick Records, is one of major sonic heft from some of Northern Ireland's pedigree bringers of the riff. After two years or writing and recording behind closed doors, Haunch release their debut album, Lay My Bones Beside The Others on January 26, and you can watch the video for first single, 'Twitching' below.
Based in Larne – Larnia, for the rose-tinted – the band comprises Rory McGeown, Michael McKeegan & Willy Mundell, each of whose noisemaking chops are in no doubt, being current & former members of Therapy?, Throat and Dutch Schultz. A seemingly inevitable combination, the trio bonded over a mutual love of '90s noise & alternative rock, recording the album with the simple maxim of 'dark, distorted pop songs'.
Striking the balance of D.I.Y. simplicity against disarming songwriting complexity as in foreboding forebearers like Afghan Whigs, Kerbdog, Quicksand & Helmet, it's apt that it was then was produced in-house by the band's Willy Mundell, before being sent to master by Pete Maher, responsible for the little known acts like U2, Pixies & The Rolling Stones.
You can order Lay My Bones Beside The Others on Bandcamp, available digitally or as a CD pack.
Watch the video for 'Twitching':