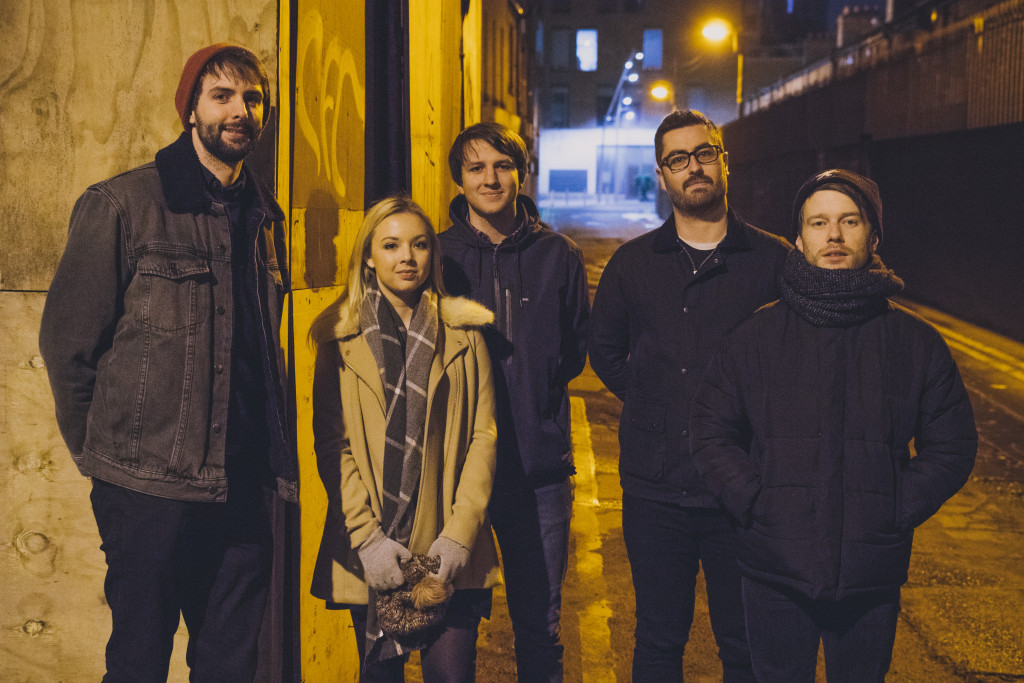 We continue 18 for '18, our feature of showcasing eighteen Irish acts we're convinced are going places in 2018. Throughout January we're going to be previewing each of those acts, accompanied by words from our writers and an original photograph from one of our photographers. Next up is Silverbacks.
Photo by Colum O'Dwyer
Dublin five-piece Silverbacks may have already released a debut album back in 2015, but it's what they release next that we're most excited about.
That debut, Hot Bath, was a strong starting effort from brothers and primary songwriters Daniel and Kilian O'Kelly – a fairly loose affair that covered ground from the gritty, distant guitars of early Modest Mouse on songs like the cleverly titled 'Sloe Jam', to the wooziness of Mac DeMarco on 'Japanese Nightmares', while adorning tracks with layers of organ and guitar effects. Self-recorded and self-released, it carried the sense of a band finding their feet, trying to capture all of the varying sounds in their heads at once, but its strongest moments suggested a great deal of promise, a suggestion of how a tighter, leaner incarnation of the band might find their way out from among the detritus.
Last year's Sink the Fat Moon EP made good on that promise, the band tightening their sound and their focus considerably. The result is a more cohesive collection of tracks, full of wiry post-punk guitars and sardonic lyrics, with a delivery somewhere between the slacker vibe of Pavement and the acerbic wit of Country Teasers, such as on the Amoeba Records-baiting 'What's in Your Bag?' ("None of your business, man.")
Meanwhile, recent single 'Just For a Better View' sees the band up their game even further. The track sees them immediately establish themselves as worthy contemporaries of Ought and Parquet Courts, with their Television/Modern Lovers indebted triple guitar workout forming a tangled web atop a taut, motorik rhythm section. The track's groove and simple yet infectious chorus are endlessly addictive, while the production is crisper and clearer than before, whetting the appetite for more material of such high quality to surface in the coming year.
"We're not ones to watch for 2016", they pronounced on Sink the Fat Moon, but two years can make a big difference. Cathal McBride