Articles
Published on February 26th, 2018 | by Brian Coney
0
Monday Mixtape: Rian Trench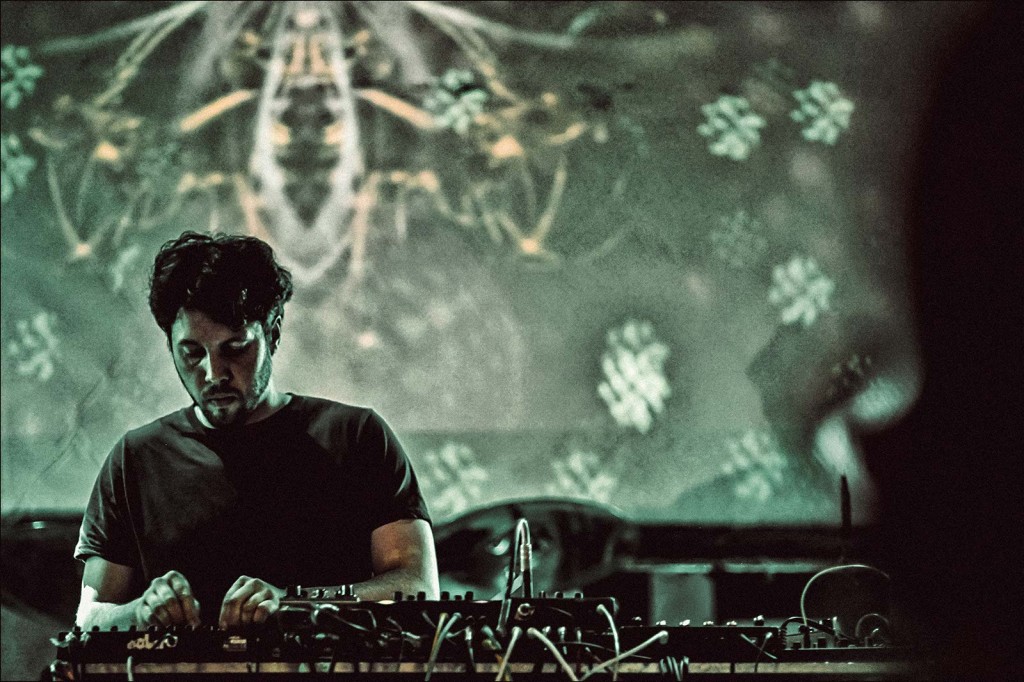 In the latest installment of Monday Mixtape, Dublin-based musician and producer Rian Trench reveals some of his favourite tracks. These are songs which, in his words, reflects his tendency to listen to music either on the aggressive or the subdued side of the fence.
Photo by SCAN
Current Value – Running
German D&B legend. The first track from his 2008 EP – "Revealing the Concealed". All four tracks on this play out like variations on the same idea, but this is somehow the most distilled. "Fear" is a close second. Scratches an itch I didn't know I had. Brutal genius.
Kyle Bobby Dunn & The Infinite Sadness – Variation On A Theme By St. Dipshit
Ken McCabe from Come On Live Long introduced me to this Canadian guy a while back. I find it considerably more focused than the majority of ambient drone music, and it carries these complex, shifting emotions throughout. Amazing what can be achieved with just a guitar and some effects.
Lightning Bolt – Dead Cowboy (Live @ Taicoclub 2014)
A lot of LB fans say that the band doesn't make sense unless you go to a gig. Well I haven't been to a gig so this must to be the next best thing. Bringing the PA right into the audience with a telephone receiver taped to the drummers mouth and the bass creating constant screeming feedback cause it's right beside the speakers. Brilliant messy power, right up in that crowd's collective face. Really well filmed too.
Harold Budd & Brian Eno – Not Yet Remembered
My favourite of Eno's ambient works were his collaborations with pianist Harold Budd. Budd developed "soft pedal" technique in the ambient setting, which is essentially the smudging of piano chords over each other. It's employed all the time today, especially in soundtracks, so you could say this 1980 release was highly futuristic for it's time.
No Spill Blood – El Duurto
Quintessential Irish "synth-heft". From their first LP "Heavy Electricity". A no-nonsense pulverizing riff-assault. Lar Kaye's drumming on this track is "On The Nuggets" which, incidentally, became the catchphrase of the recording sessions. The last 30 seconds are like being in a wind tunnel and this makes me laugh dangerously while driving. I can confirm they have a new bunch on the horizon.
John Tavener – Funeral Canticle
He was a wonderful composer. Tavener's work is deeply religious and almost exclusively for choir. Devotional music often has selfless, transcendental qualities and Funeral Canticle is an embodiment of these. Folk might recognize this piece from it's use in Terrence Malick's "Tree Of Life".
AFX – Mangle 11 [Circuit Bent V.I.P. Mix]
This turns up at the end of the "Rephlexions", a winning 2003 compilation of artists from the now sadly gone Rephlex Records. Richard D James executing his violent, incomparable high-tempo calculus. Sounds like a missing chapter from the mighty "Drukqs" in many ways.
J Colleran – O + SOH
So good to see/hear new things from Jack. A singular mind. I find his music taps into something inherent in the subconscious. This is from a soon to be released album which I've had the extreme pleasure of hearing already. It's a gem. Also, what a perfect video from Nic Hamilton!