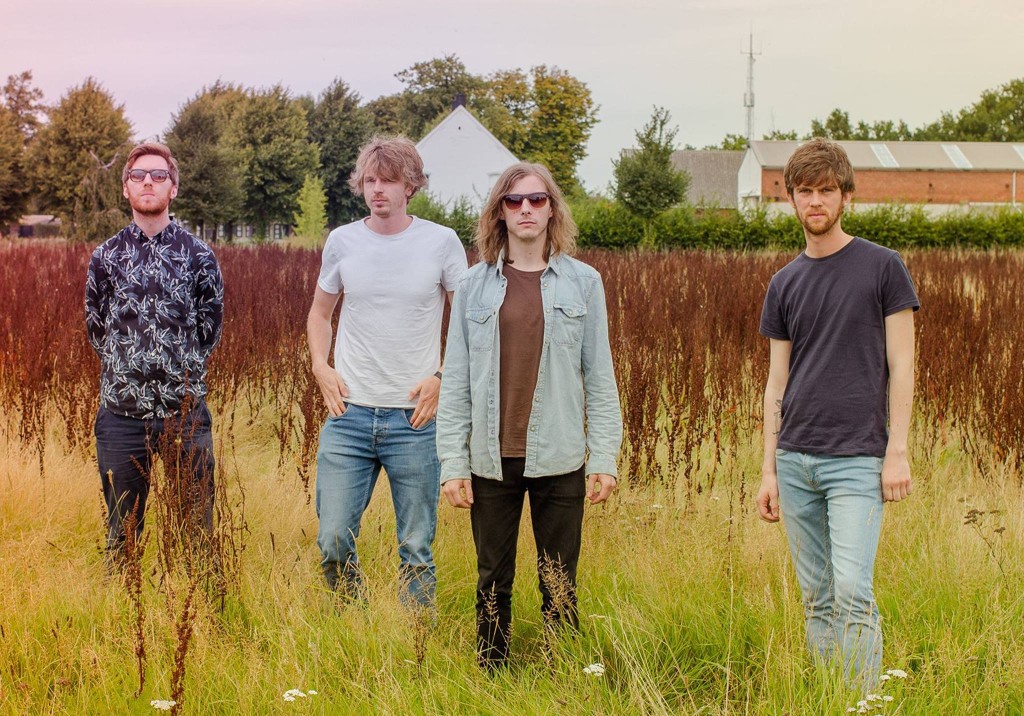 The follow-up to 2016's gem-laced Do You Think You're Clever?, Cork alt/psych-pop five-piece The Shaker Hymn will release one of the most anticipated Irish albums of 2018, Colour Of The Holy Sun, later this year
Singer Caoilian Sherlock said of the album: "We don't often write new songs out of an improv "jam" type of thing – but this started as a little two chords warm up at rehearsal a few months back. I went away and wrote a melody, and lyrically I was aiming for a joyous apocalypse kind of thing. A song to celebrate The Rapture heading our way. In the studio we were throwing a lot of unusual names around, for us – Spandau Ballet and Christopher Cross' Ride Like The Wind for example as well as the crooners types like Sinatra and Jacques Brel".
Following on from 'Dead Trees' (a track which we called a "three-minute burst of slick, psych-tinged rock" when we premiered it last November) the album's title track and new single is a wonderfully sedated pop triumph evoking a harmony-laden George Harrison deep cut via midsummer-hinting, Kurt Vile-esque ease.
Comprising footage from One Got Fat (a 1963 American short film about bicycle safety) have a first look at the video for the single – and check out The Shaker Hymn's forthcoming tour dates – below.
April 19: Roisin Dubh, Galway
April 20: Bello Bar, Dublin
April 21: MusicZone (Record Store Day in-store), Cork
April 27: Gleesons, Clonmel
May 4: The Roundy, Cork
May 5: ​Connolly's Of Leap, Cork