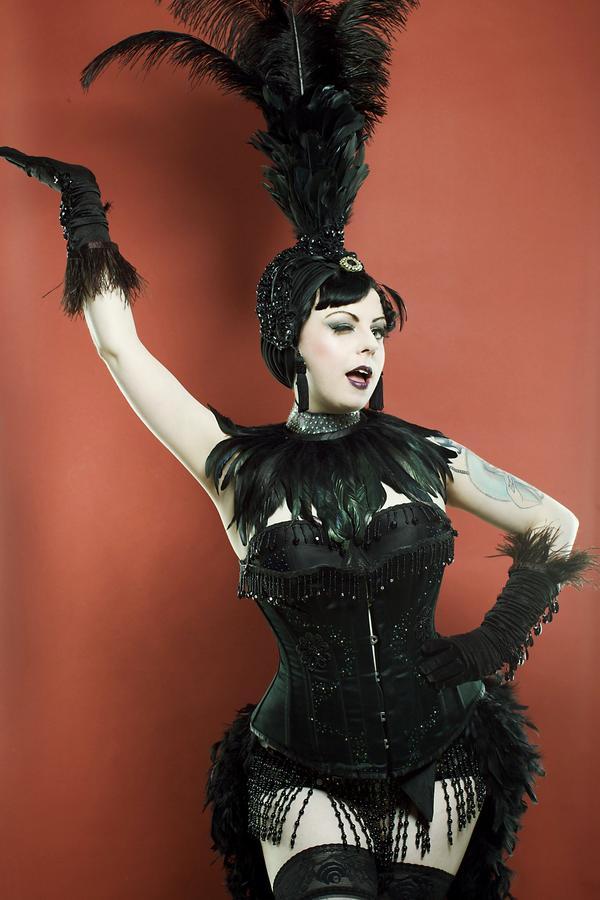 My foray into performing proper began with my running and hosting Burlesque shows in Dublin. Not content in the sidelines, I then began to perform myself. I have always had a penchant for glamour and 'fancy dress' since I was a child, so this was a way of my incorporating that into adulthood as well as trying to resolve my own body dysmorphia and learn to see myself in a different light.
I truly believe my experiences as a performer have changed me as a woman. It allowed me to tour universities, youth clubs and women's groups giving talks on sexual health, consent and body positivity. My very reason and inspiration behind every performance piece I create is with women in mind; what would I wish to see on stage? What would captivate me? Inspire me?
I, myself, had horrible experiences in childbirth, as my wishes were not listened to repeatedly, which resulted in a 4-day labour, extensive, emergency c-section and 2 years of surgery following on from that. This all lead to post traumatic stress and severe lack of confidence in myself and my body. I truly believe that had I not had the experiences I had throughout my performance career to look back on, and my Husband's constant love, encouragement and support to return to it, that I would have lost my identity entirely. Both my life and our son's were put at risk that day, because of the archaic 8th amendment.  This is so much bigger than a debate about abortion or religion. This is about women's lives, every day.
Our family are so lucky to have survived our experience and we're still intact. I am finally beginning to feel good in my skin again and have even performed twice in the past 6 months. It felt great to shake off the shackles and shimmy! It'll feel even better when we shake off the biggest shackle of all: THE 8TH AMENDMENT.
Sorcha Loughrey Hoey is a performance artist under the name Harlot DeVille. She's also a talented MUA, tattoo enthusiast, wife and mother. Follow her on instagram here