I'm a 31 year old female singer and musician with 16 years' experience performing music on stage and 5 years' experience in vocal coachin, and like a lot of performers, I've been singing from a very early age. My father was a musician, lead guitarist and lead singer in numerous showbands back in the 60s and 70s. At the time when my dad was in the height of gigging, there were no iPads, iPhones or laptops to look up lyrics to a song, so you had to rely on your memory, a well-inked pen with plenty of paper to write the lyrics on, and a sturdy music stand to hold the ever growing book of lyrics in what my dad used to refer to as 'The Bible'.
As a kid, I watched my father, week after week, listen to cassette tapes and work through a very long, slow process of transcribing and handwriting song lyrics. This process included playing, stopping and rewinding the cassette tape over and over and over again to write down the lyrics, and hoping they were correct. Over time, I suppose my dad grew tiresome of this process and asked my mother, older sister, older brother and myself, to help him write out all of these lyrics to the songs he was going to be performing that coming weekend.
I remember being 7 years old and transcribing the lyrics to Mariah Carey's version of 'Without You' for him to perform. Why he gave me that version I'll never know, but I am so grateful that he did, because not only did I transcribe and write down all of the lyrics, but I began to listen to everything she was technically doing with her voice. I fell in love with Mariah's passion, dynamics, ornamentation and power. I loved this new hobby that my dad had passed down to me and I began to do it all of the time, except with a whole bunch of other artists like Whitney Houston, Stevie Wonder and Diana Ross.
I completely fell in love with Barbra Streisand. At first, it was for her outstanding performance in Funny Girl, but then I began listening to her music. I had a video of one of her live performances in New York with the Marvin Hamlisch Orchestra that I watched over and over until the tape became unwatchable. Every single time I watched it I developed butterflies in my stomach; the sound of the orchestra warming up behind the curtains, the sound of the people taking to their seats and talking about how excited they were to hear their favourite songs sung by their idol, seeing Barbra Streisand getting ready backstage, and finally witnessing the moment she stepped out onto the stage with the heated spotlight on her, the orchestra playing overwhelming, beautiful music, and thousands upon thousands of people cheering for her because of her amazing talent and for her as a human. And yes, I got a very hard time as a kid for being a fan of hers, haha!
I swallowed this performance up, completely put myself in her shoes, and decided right then and there that I wanted to become a professional singer. I was hooked. I wanted to feel that excitement and adrenaline for the rest of my life. I began to study an array of singers, focusing mainly on their technique; I would listen to where they sang from, their tone, their breathing and phrasing until it became very natural for me to figure out. I would then record myself and try to transcribe the artist, and I wouldn't stop until I got it correct. I had very high standards even as an 11 year old child, and realised that I was working towards something long term.
Musical Education
When I finished school at the age of 17, I decided to attend the Rock School in BCFE. At the time, there weren't a lot of different styles of music for you to get a degree in, so I chose to do this diploma course as its range of subjects seemed quite versatile. This was a real eye-opener for me as I had finally found people with exactly the same interests as me. It was so refreshing, exciting and I was immediately addicted to every single aspect of music. From theory, the selection of instruments, the different styles of music, rehearsals, stage production, lights, the smell of the equipment; to the feeling in my chest of bass on stage, of holding that microphone in my hand and hearing my voice echo all over the room; to meeting a variety of different people from all over the world in my class, it was amazing. My life as a musician had just begun.
There were only a handful of female musicians in my class, and the rest were male. It was quite daunting for me, coming from being in an all-girl school for the majority of my life, to suddenly being in a band with all males and being expected to be emotional and vulnerable singing my songs around them. That was difficult as I was quite a private person growing up.
I joined my first professional band as a backing singer, called Creamy Goodness, and it was the most amazing experience to be a part of. Still only 17, I got to see, first hand, how a professional seven-piece band was run, and how the musical arrangements were delivered to each instrumentalist. Myself and the other female backing singer were not included in this process, presuming we didn't know how to read music. We were the only two female musicians aged 17 and 18 with no knowledge of how to be a backing singer and what it entailed.
It was here where I learnt the discipline of how to be a backing singer and how to interact with a band and the audience, what clothes to wear and what not to wear onstage, how to learn complex music, and most importantly to me, how to carry yourself.
My father, a true Dub from Merchants Quay, always advised me to "never let anyone walk on you or put you down. Stand up for yourself and for what you believe in".
Although these words resonated with me and I truly did believe them, I didn't have the confidence to speak up for myself or the experience to know when I was being screwed over by someone in the band or by someone involved in the music business. I was young, new to the music business and I was taken advantage of countless times. I've had quite a few bad experiences over the years, especially when I was a young, very naïve, gullible 17-year-old girl who was afraid to speak up for fear of being kicked out of a band or making an enemy.
Negative Experiences in the Entertainment Industry
I was an Irish dancer from the age of 3, and when I turned 15, I worked for Dolly Parton, performing the Riverdance for 3 months with a team of 16 girls. We lived in Tennessee during that time, and as it was a festival of nations, there were a lot of acts from around the world performing too. One act in particular were a Spanish band who took a liking to my singing voice. One of the band members complimented me all the time, came to see our show numerous times, and asked me to join his band. With that he had gained my trust.
This man sexually assaulted me. He was in his 50s and I was a 15 year old girl. This convinced me that the music business wasn't as glamourous as I had always imagined, but dangerous. I felt unsafe, and alone, but I grew up fast after this situation. This is something I've never spoken about, but seeing as I've been asked to describe my experiences in this business, I feel it is my duty to speak out.
I would like to support the young women coming into this industry by advising them to be strong and confident about their decisions, and always be a step ahead of the game. These situations also happen to the opposite sex, and I'm here to share my experiences with them too, so that others can learn and hopefully be able to identify them and hopefully prevent a horrible situation in the future.
Feminism in the Music Industry
The definition of feminism, in my opinion, is equality between men and women. Feminism should not be about women vs. men. Diversity is not just about gender – it's about the diversity in every person's life experiences. Feminism is a huge topic that comes up again and again within the music industry, and although I've had awful experiences with men degrading me throughout the earlier years in my musical career, I've also had awful experiences with women. I've had women speak ill of me behind my back, trying to break up relationships I was in because they wanted to be with the guy I was seeing; they've attempted to get me fired from a band so they could have my job; they have tried to dominate my position on stage, which completely destroyed my confidence for years; and the list goes on.
I've witnessed women cheating on their 'beloved' countless times with established men in the music industry because they thought it was a quick and easy way to climb higher up the ladder within the music business, only to be turned away afterwards, leaving them feeling completely degraded, but yet they still did it, time and time again, hoping that one of those times would be different. It is extremely degrading to do this to yourself and adds to the feminist conversation in the music industry.
I strongly advise up-and-coming musicians, both men and women, to network with managers of bands, labels, and other musicians, like a respectful human being, and try to use your talent, intelligence and knowledge to further yourself within your career, otherwise we will always have a battle of the sexes in this business. Let's work, and enjoy music together!
"As long as you keep a person down, some part of you has to be down there to hold him/her down, so it means you cannot soar as you otherwise might." – Marian Anderson.
I was quite naïve in the beginning of my career, and not confident enough to stand up for myself. I let a number of incidents pass without having my input, but it was all a learning curve, and I'm now stronger, wiser, happier, and more confident than I've ever been.
As I was a singer with only a few guitar and piano lessons under my belt, the first band I was in thought I wasn't able to write music because I couldn't play an instrument. This excluded me and made me feel unintelligible, not cut out to be a musician and all that was expected of me was to 'dress sexy and sing'. This put a fire in my belly and I decided that I wanted to study music so that I could educate myself and be strong and comfortable in my own mind, that I knew what I was talking about and that I was ready for anything, musically, that came my way.
I was ready to move on from my experiences both good and bad, and make a new and exciting career for myself.
Musical Education
I achieved my grades in classical singing from Walton's, and was advised to study jazz singing in Newpark, which is exactly what I did at the age of 22. In my opinion, it is the best musical education in Ireland, and the best thing I was ever fortunate enough to do. Again, there were less than a handful of females in my class, but it didn't intimidate me as everyone in the room had the same goal as I did, and that was to achieve a degree in music. Newpark has an excellent reputation, and if you are known to have graduated from there, then other musicians automatically know what you are capable of, and that you are a seriously dedicated musician.
Graduating from Newpark was one of the proudest things I've ever done, because, not only is it an extremely difficult course, but it opened up a huge amount of doors for me.
Life After Newpark
I began teaching music in primary and secondary schools through a small business that had just started up. I continued to do that for a couple of years and decided that I wanted to teach adults. I joined another small company as a teacher, and began to teach adults. From there, I went on to teach third level university education at BIMM music college, which is a fantastic new place to achieve a music degree. I absolutely adored teaching every student, from children right up to adults. It was exciting and truly rewarding when you could see a student progress, because they worked so hard for the results.
During my years of teaching after Newpark, I was a member of numerous duos, trios, quartets, quintets, and cover bands. I developed a strong backbone during this time, and I was well able to face whatever situation came my way. Over the years, I had experienced more unsettling amounts of inappropriate sexual incidents with a handful of separate male musicians, but by this time, I was way ahead of the game, and handled them very differently than before. Ain't nobody gonna mess with me now!
Being a musician has its serious ups and downs but it's up to you to know how to handle them. Always be prepared, so that when an opportunity arises, you will be ready.
Some of my Performances
Over the years I've had some amazing opportunities. I supported Maceo Parker at the Cork Jazz Festival, I was a guest singer with Rihanna's band, I've played at numerous festivals, radio stations, RTE, BBC TV and almost every venue in Dublin.
A couple of years ago I was asked to be a backing vocalist for one of the biggest acts in the Irish scene, Kodaline. The phone call I received was to sing backing vocals for two nights in the 3Arena, and I was absolutely thrilled to have been asked. The experience was amazing and I became completely overwhelmed, resulting with me bursting into tears with happiness when I came off the stage! I had visualised it ever since I was a little girl, that one day I would be singing on that stage and that night my dream had come true.
I couldn't have asked for nicer people to work with, and it was so refreshing and inspiring to work with other musicians that had the same working drive as me – to always re-evaluate yourself, stay humble and to keep one step ahead.
From there, I offered my teaching services to the lead singer and he accepted kindly, which was another step in my musical career. As a musician it is so important to network and to let others know that you are available and take your time to explain to them what it is that you do. At the end of the day, we have to sell ourselves as musicians and if you aren't confident in what you are selling, then it isn't going to work out for you. Because of my hard work and making myself available and known to the right people, I was asked back to perform with Kodaline in Marlay Park to 30,000 people. This was an amazing experience and something that I will never forget. I was so proud of myself firstly, and it was an honour  to be a part of their history.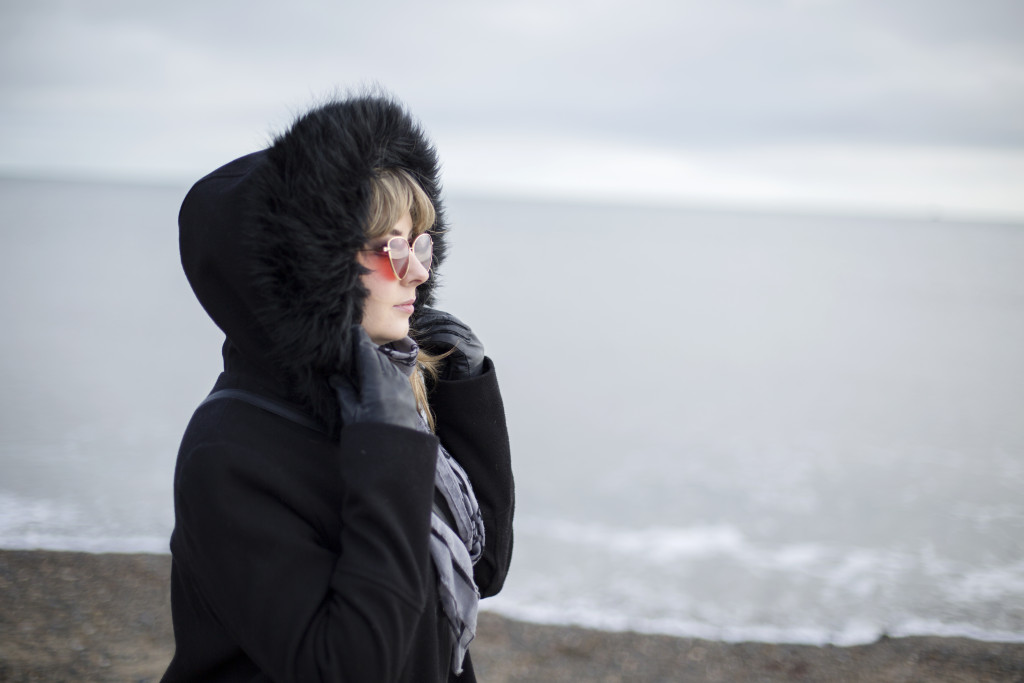 Vocal Coaching
My main focus at the moment is giving vocal lessons to established artists, both signed by a label or an independent label. I focus on vocal technique, vocal stamina while being on tour, preparation for recording and how to maintain your voice before and after gigs. I have a student from a very successful Irish band who came to me with VCD [vocal cord dysphonia] and this triggered off my new journey into researching vocal disorders.
As a singer, it is very difficult to find rehabilitation if you have or have had a nodule, polyp or any other vocal disorder. If you have a problem with your voice you go to a GP, and they refer you to an ENT specialist, who will then send you to a speech therapist or singing lessons. Speech Therapy will help, absolutely, but they can't help a singer to prepare for singing gigs again. As well as that, the speech therapist is not a singer, and the singer is not a speech therapist.
With this in mind, I began a speech therapy course to educate myself in all functions of the vocal folds [ie. vocal cords], so I can help singers with any problems they may run into. I achieved a masters in entrepreneurship last year from UCD to really understand how to start my own business in vocal coaching, and I'm waiting to start my practice in Tallaght Hospital and Vincent's Hospital, with patients with vocal disorders. I think it is so important to educate yourself as a singer and to know about the functions of your instrument, like any other musician does.
I really appreciate anybody who wants to study their instrument. It's not just to receive the qualification, but it proves to me that the person is truly passionate about what they do and will go to the most extreme lengths to focus on it and master it. You don't have to go to college to educate yourself. I'm forever reading books about the voice and researching it. It's up to you about how much hard work you want to put into it, nobody can do that for you – only you can.
The Pros and Cons of Being in a Cover Band
If you're in a cover band for weddings, functions, parties, etc, it is difficult to know what kind of audience to expect. For me, I always go to the venue a little earlier than expected to get familiar with the place. I walk into the function room and look around at the people as it's important to know your audience. I look at the stage and visualise the gig itself. Once I've done that, I feel more confident about the gig. This is something I've learnt to do over the years.
Negatives
Often, I've had a difficult crowd where the audience are pumped up on alcohol and other narcotics, and this is when it can be difficult. You have to know how to talk and how to act towards your audience, otherwise it can all go belly up! You can be firm with them by letting them know, they cannot grab your microphone or jump onto the stage and grab you, or play the band's instruments and spill alcohol all over the electrics on stage. This is something that college doesn't prepare you for, but it's a reality, and you never learn about this until you actually go out and experience it.
I've experienced people under the influence completely disrespect me and the band by doing all of those things – it's soul destroying and makes you question your profession. I was in a cover band where costumes were part of our act, and like most venues in Ireland there are no changing rooms so, on this particular situation, I was confined to getting changed outside in lashing rain, on a muddy hill, in the dark. I slipped down the hill and fell into a bush with my leggings around my ankles! As funny as this was, it too was soul destroying!
There can be very long journeys where you won't arrive home until 6am, or you may not have had time to have dinner one day and the venue you're gigging in may not sell food, so you're performing on an empty stomach.
Some agents can take a huge percentage from the band's wages and you might find it difficult to hold down a relationship because you're sacrificing every weekend just to perform, and you may not even like the music you're playing, so you question yourself again – the list goes on.
Positives
The positives are: you get to perform in stunning venues, your bandmates become family, you learn a whole repertoire of music and become a more confident performer each time you play a show. You get to experience bringing happiness to people, and most of all, you get to play music as a job! I consider myself extremely lucky to have music in my life, no matter what avenue of it I decide to go down.
What I'm Doing Now
At the moment I'm a gorgeous duo with the amazingly talented Joe Leech. We are exploring our songwriting skills, harmonies and being in business together. He is a member of The Bootleg Beach Boys, so do check them out! I'm also currently the lead singer of an outstanding 17 piece big band, performing jazz.
I'm also the singer for Paul Alwright, AKA Lethal Dialect. He's an amazing poet and songwriter, and we have been lucky enough to have supported Damien Dempsey in Vicar Street this year. We have also been asked to support him again in the Iveagh Gardens this July, so make sure to buy tickets – also, look out for the album launch in May!
Finishing Note
Music is my life – it always will be, and I believe that we, as musicians, have the ability to move and change peoples' lives as well as our own, so never lose that passion. Ireland has thousands of amazingly talented musicians and I feel so lucky, every day, to witness it. Always know. Take charge, and keep developing yourself to become a beast at your own craft!
I would sincerely like to thank The Thin Air Magazine for inviting me to write this article about being a woman in the music business, and the experiences I've had so far. There are so many things I could chat about, but maybe I'll leave those stories for the next one. I'll finish up on a quote from my favourite…
"You have got to discover you, what you do, and trust it!" – Barbra Streisand.
If you're interested in taking lessons with Nichola, you can reach her at nicholahegartymusic@gmail.com or on Facebook here.