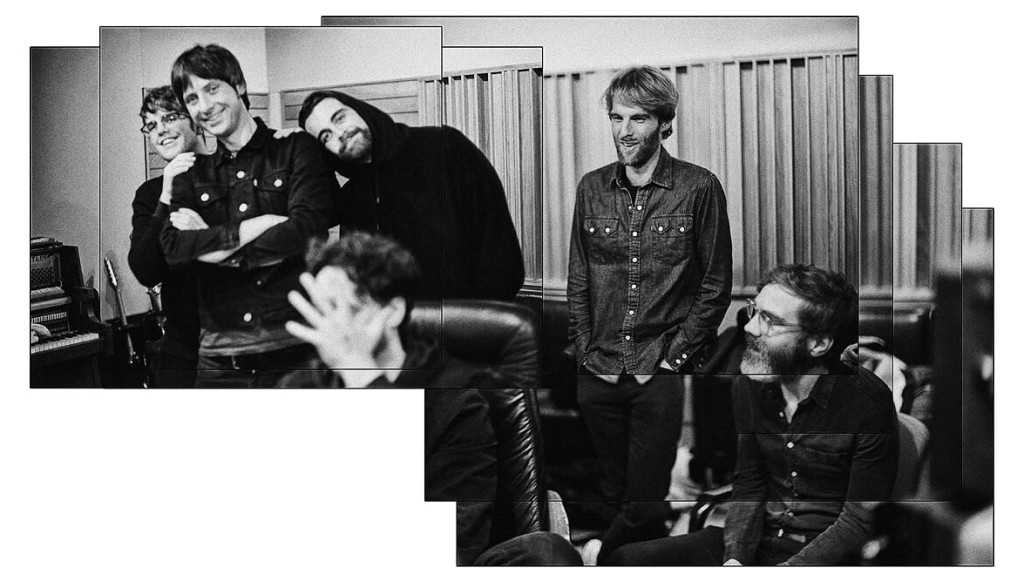 A new-fangled Dublin comprising ex-members of Ghost Estates, The Things, The Mighty Stef and The North Sea, MELTS are bassist Colm Giles, drummer Gary Earle, vocalist Eoin Kenny, guitarist Hugh O'Reily and Robbie Brady on organ, synth and theremin.
Having recently announced that they're set to appear at this year's Castlepalooza, the five-piece have unveiled their debut single, 'Skyward'. A Motorik-driven burst of nuanced, interlocking psych worship, the track was recorded at the Meadow in Co. Wicklow with Irish Duo the Deaf Brothers, who have worked with the likes of Mmoths, Cloud Castle Lake and Come On Live Long in the past.
MELTS will release 'Skyward' at their first headline show at Whelan's in Dublin on April 20. Featuring the band recording of the track at the Meadow, check out SCAN's (who also shot the above image) video for the single below.