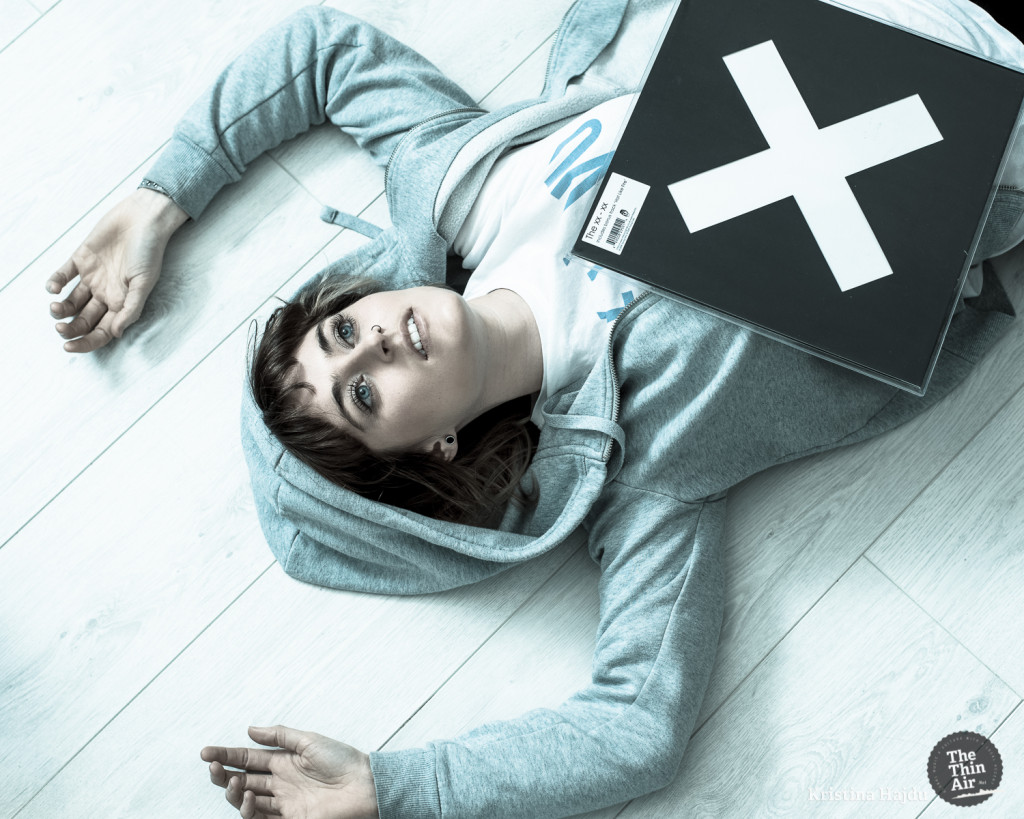 Guitarist, vocalist and songwriter Zoë Gough from Dublin alternative pop/soul trio Dreaming of Jupiter chats about the work of ten female artists who have inspired her over the years. Photos by Kristina Hajdu.
Kate Bush – The Kick Inside
My Dad introduced me to this album when I was very young. I think it may well have been the first music I ever heard! I knew every word to every song by the age of 6 or 7 and remember sitting in the back of the car on the way to school and miming along. I love all of Kate's work from The Kick Inside, all the way to Hounds of Love and right up to her latest albums Aerial and 50 Words for Snow. I chose this record because it was so important for me during those really early years to have such a strong, intelligent and totally unique female figure to look up to. I love the raw emotion of this record, Kate's lyrics are so poetic, often inspired by literature and folklore, I love the theatricality of her vocal performances and well obviously her range is just like supernatural.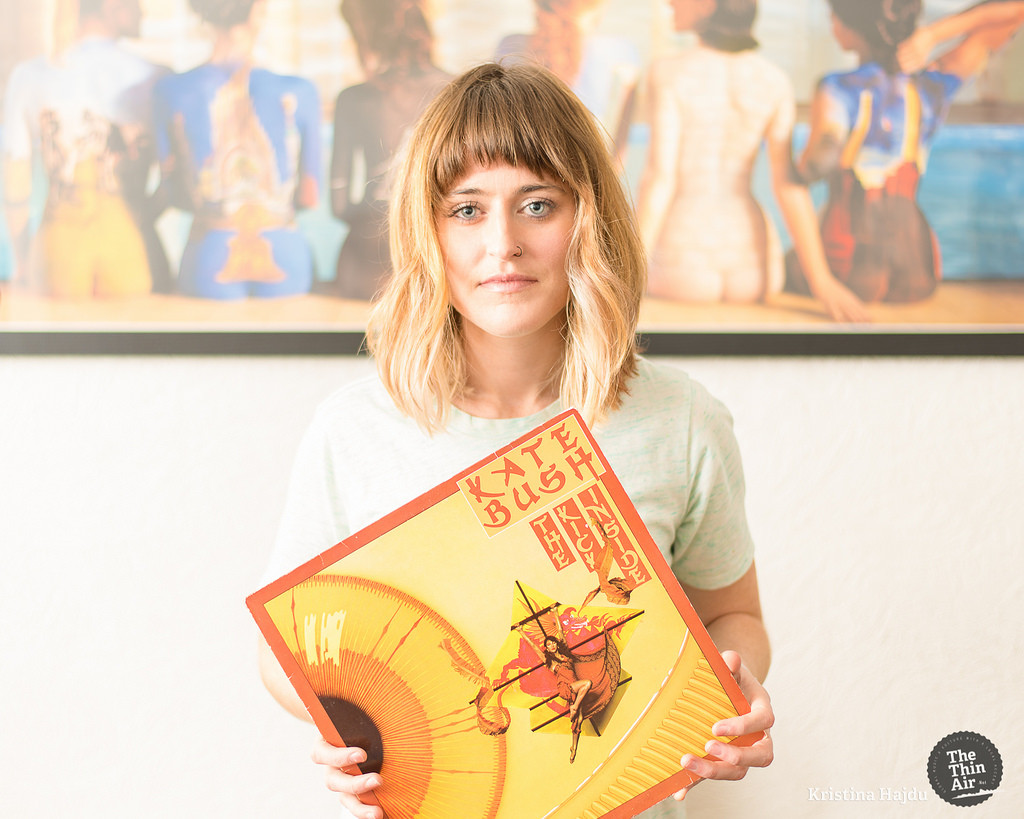 Alicia Keys – Songs In A Minor
This was probably the first album I was completely obsessed with. I played it over and over and learned to sing every song into a hairbrush in my bedroom. I love that raw hip-hop element she brought to some of the tunes on this record. It was such a fresh blend of genres when it came out. The presence of Alicia's deep and rich vocal tone, delivering this soft and emotional vibe to such badass groove tracks like 'Rock Wit U' was so inspiring. I remember being conscious of the fact that I had quite a deep voice growing up, and after I heard this record I went from being super-self-conscious about it to being really proud of it! learned a lot about creating lush and full vocal harmony arrangements from listening to this record, something that has helped me so much when I'm writing my own songs, and accepting my natural voice for what it is instead of trying to sound like somebody else. Plus – 'Butterflies'… I mean, come on… it doesn't get much better really, does it?

Portishead (Beth Gibbons) – Dummy
I discovered Dummy a little later on. Super dark, really trippy and gritty. I love it. It's a haunting piece of work really, and with great use of samples, loops and of course scratching. For me, it just epitomises that unique "Bristol sound" that became known later as Trip Hop – a genre I have since fallen in love with. I can really hear how this stuff has even influenced other more modern bands I'm into like Submotion Orchestra, for example. This album was a slow-burn for me. It took me some time to digest it, but every time I was rewarded with 'Glorybox' at the end, and then I just wanted to go again! There are just so many influences here you know, Hip Hop, Soul it's a bit Dub too and I think it is just really well informed and intelligent music. Beth is one of the coolest women I've ever seen. So soft and yet so in control. I love the textures across all the tracks on this record from the lovely soulful grooves tipping away in the background on the likes of 'Sour Times', to the quirky synth sounds, and Beth's deep lyrics and emotional vocal just wraps around it all so effortlessly. Oh and those tremolo guitars – such interesting harmony. Every time I hear a minor/major chord I can't help but think 'Hello Mr. Bond…' and this album is so chill. I love chill!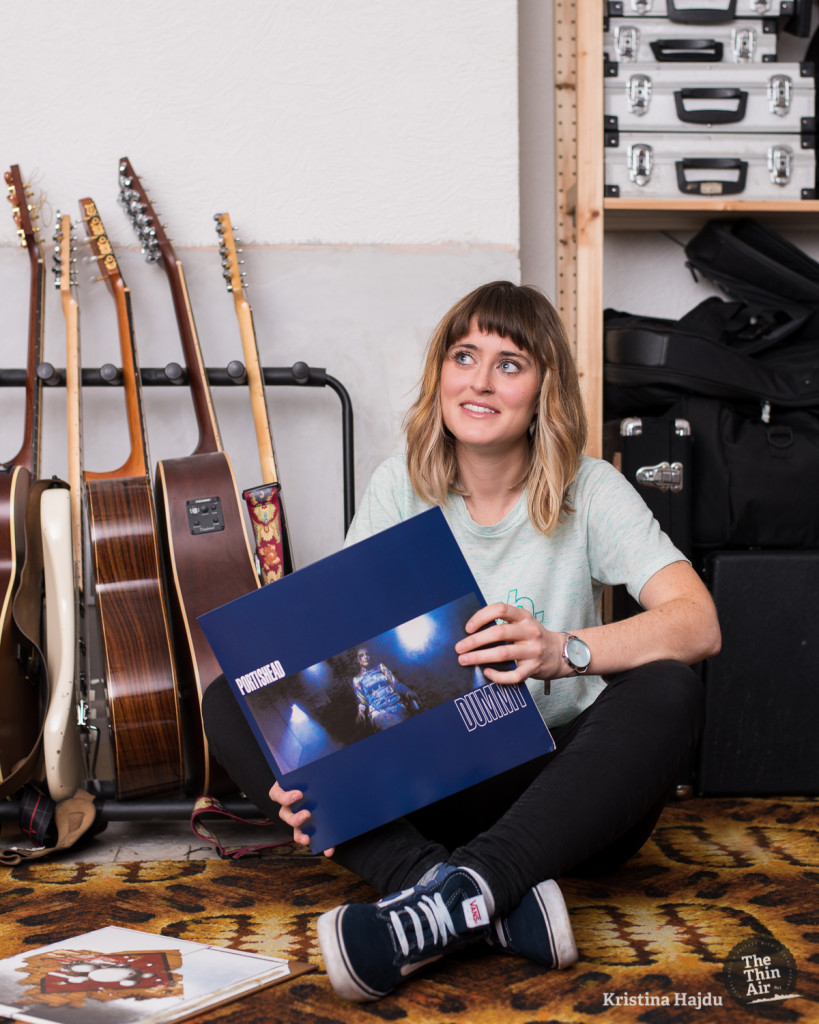 The XX (Romy Madley Croft) – XX
The minimalism is what draws me here. I love the subtly of the layers in these songs. This music helps me to clear my mind. These are very honest and delicate songs I think. I am a big fan of Romy she comes across as such a genuine person and artist and I love that. She's introverted and cool on stage and off and really has her own vibe going on. Yep – often less is more. This music is not all about complex harmony and pitch perfect tuning… it's about much more than that.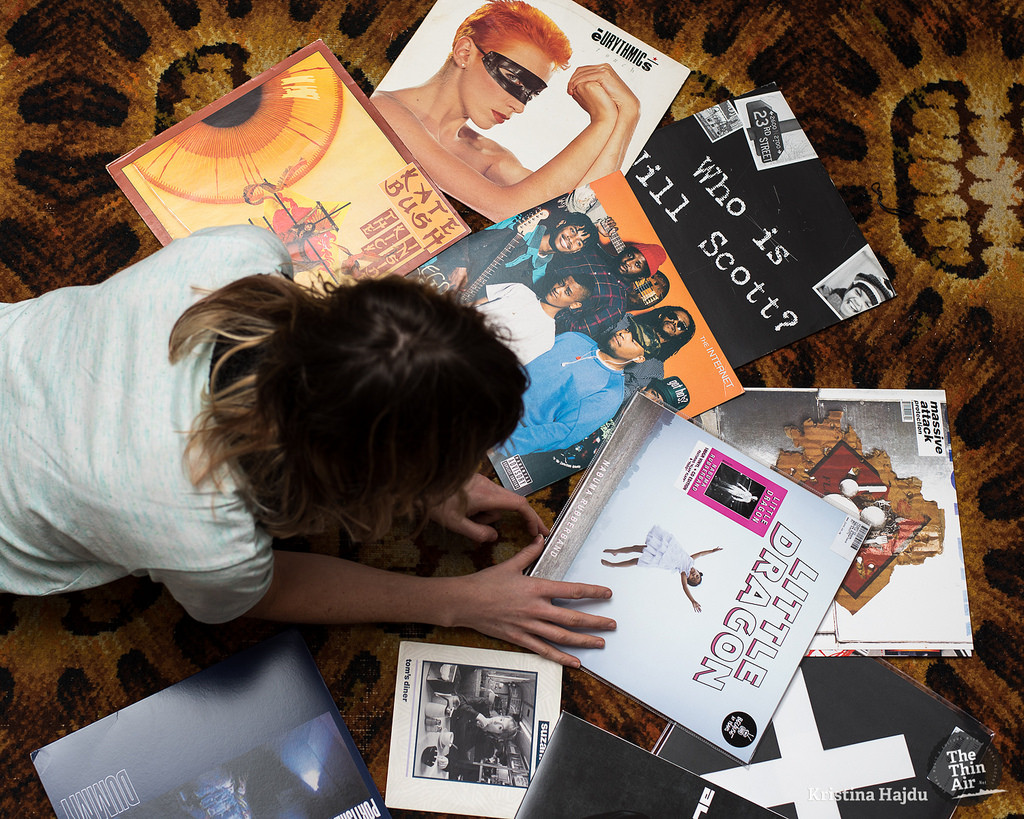 The Internet (Syd) – Ego Death
I discovered The Internet watching NPR's Tiny Desk online one morning having my coffee. I was totally blown away. The first thing that struck me was how much fun these guys were having – it reminded me of how I feel when I play with the guys from Dreaming of Jupiter. It is so clear that these guys are more than just a band – they are like a crew, a family. The respect and vibe between them all is amazing, and it makes for awesome chemistry when they perform. You can hear it in this record. Ego Death has very much a live-jam feel, something that is not often present in modern music, and so it was just such a refreshing record to hear for the first time.
There are elements of Hip Hop, Jazz, and RnB all happening together in a really cool melting pot, which sometimes strays away in this psychedelic direction. Syd, well she just defies any expectations really doesn't she? She can't be contained, conformed or categorized and I can't think of anyone else quite like her. Her lyrics can be soft, dreamy and poetic and yet she can be completely merciless and cutting too when she wants to be. She's a really strong role model for female musicians, she just does her and makes no apologies. Check 'Get Away', 'Special Affair', and 'Girl' to hear a little bit of what I'm talking about.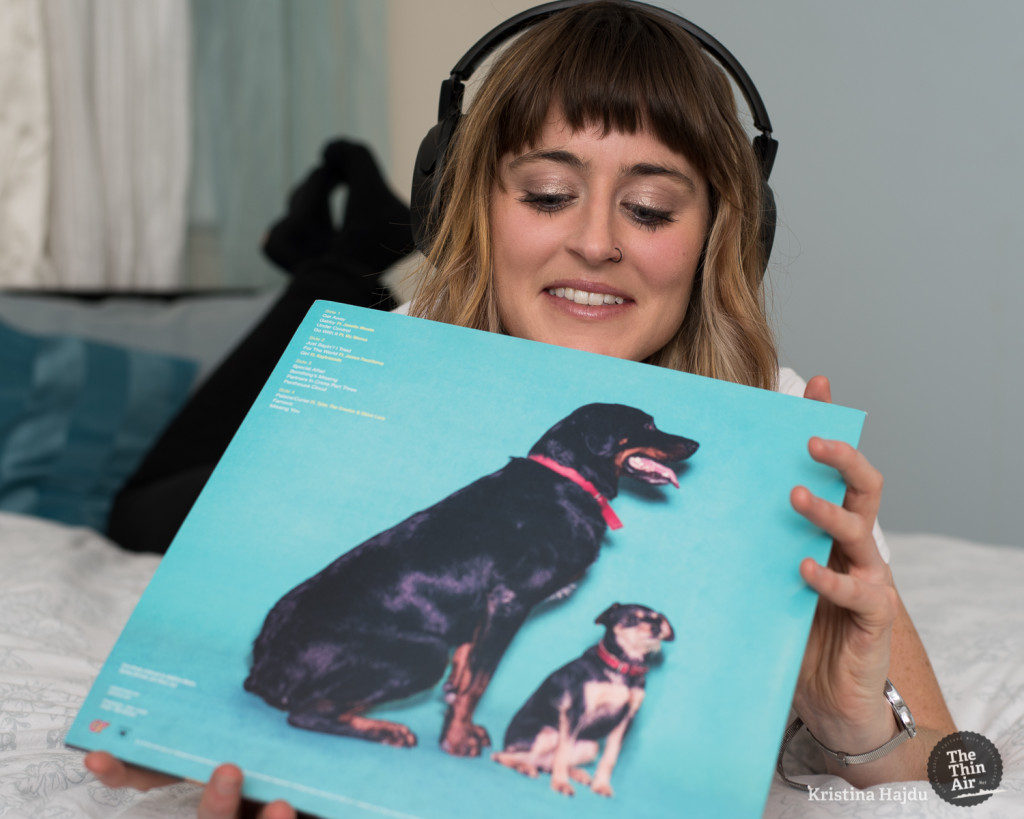 Suzanne Vega – Tom's Diner
Ok, ok – I know this is a single and not a full recorsd. But unfortunately I do not yet own a full record of Suzanne's on vinyl, but I felt I should include her on my list none the less. Suzanne is such a great songwriter, who pays attention to the small details and subtleties of writing great lyrics. She is a really nice person. I was lucky enough to see her perform live a few years ago in The Olympia Theatre and when I arrived to the gig I was totally devastated as I noticed straight away that there were no drums on the stage. I was looking forward to hearing full live band interpretations of her music. However, there was really lovely electric guitar rig set up beside her acoustic guitar. It turned out that Irish guitar legend Gerry Leonard (David Bowie's last guitarist) was performing with Suzanne on the night (it seems they have worked together for years). The gig consisted of Suzanne playing acoustic guitar and singing, and Gerry backing her with these amazing loops that he was creating with all of his cool guitar effects. It was one of the most incredible experiences I have ever had as a musician! I learned so much about the importance of texture, arrangement and stage presence that night. The show was absolutely incredible!
Massive Attack (Tracey Thorn) – Protection
Tracey Thorn is a legend and she featured on this epic Massive Attack album. I have chosen this album obviously  because I really love the title track – 'Protectio'n. To me this is a song about empathy and unconditional love. There is such a powerful message here delivered through Tracy's emotional vocal, and the minimalism and simplicity of the music allows for the message to come across so clearly. The lyrics are beautiful, intriguing and memorable. Plus there there's a James Brown drum/bass and wah-wah guitar sample thrown in for good measure. Ahh, Massive Attack…
The Eurythmics (Annie Lennox) – Touch
Annie is just such an inspirational woman. Aside from her musical talents, she is such an active advocate for so many important political and humanitarian causes too. What an emotional vocalist! This album is very quirky, it's super 80s, really electronic and a little bit funky on some tracks like Cool Blue and The First Cut for example. My favourite song would have to be Who's That Girl though…what a tune.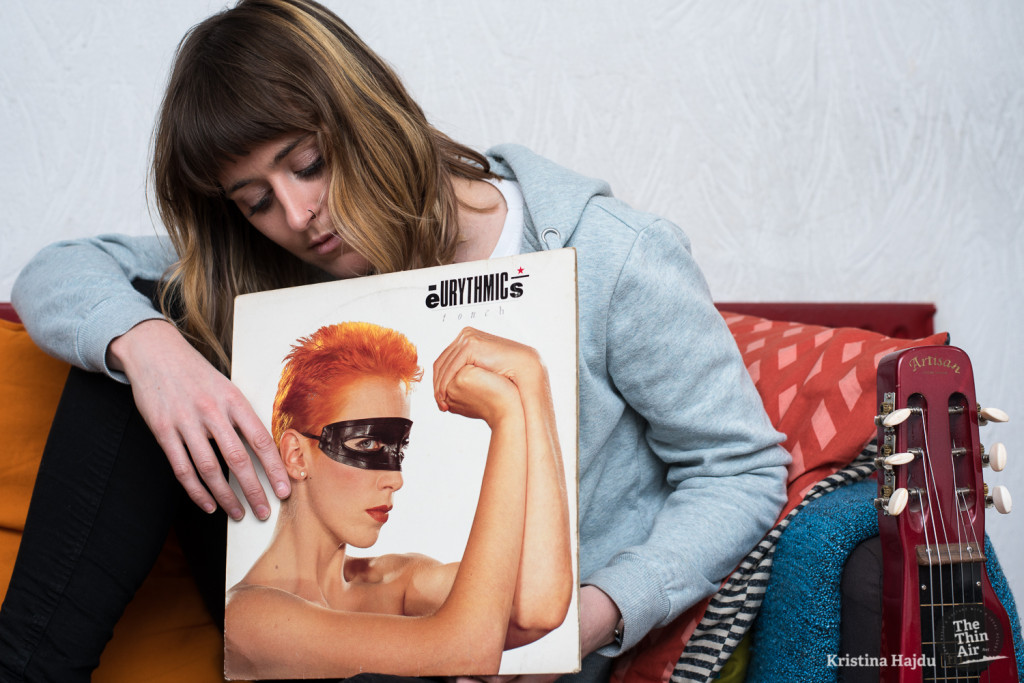 Jill Scott – Who Is Jill Scott? (The Sampler)
So, this is the music I listen to on a Sunday morning making breakfast. It includes lots of my favourite tracks of hers including 'Slowly Surely', 'Gettin' In The Way' and 'Long Walk'. It's actually a sampler of the album Who is Jill Scott? Aside from the obviously delicious grooves and new soul chord progressions on this record, I really love the honesty and personality of the lyrics in Jill's music. She tells stories that just captivate my imagination in a way very few artists do, she introduces characters and sets a totally different mood for each track, floating between meandering melodies and deep spoken word passages. Most importantly I believe that her music transmits a message of positivity and spirituality that I can really relate to. Her music is just kind of healing or something…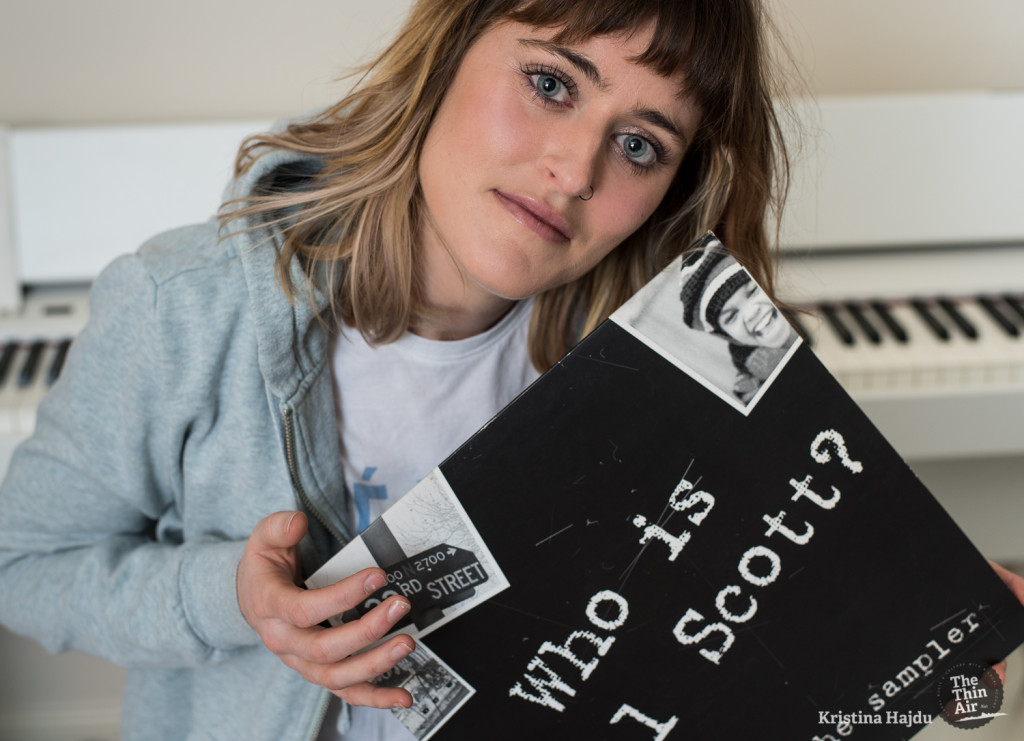 Little Dragon (Yukimi Nagano) – Namuba Rubberband
Holy textural treat for the ears! Little Dragon so dark, but so bright and everything in between. I'm a huge fan of this band and have been since the first day I heard this record. Yukimi Nagano's voice just amazes me – so many textures! Her melodies are completely unpredictable and her stage presence blew me away when I saw them live at Vicar Street last Halloween (I may or may not have been dressed up as a Unicorn). I chose Namuba Rubberband here, but I love all their stuff. I remember once, while working as a fitness instructor I managed to sneak Pretty Girls into my spinning class as part of the cool-down phase. This was very possibly the proudest moment of my life to date. Other personal faves from this record for me are Klapp Klapp, and Paris (which we have covered with Dreaming of Jupiter). Little Dragon's music makes me feel like I'm flying through solar clouds on a unicorn over a mystical rainbow and it's raining skittles – see pic below.