Live Reviews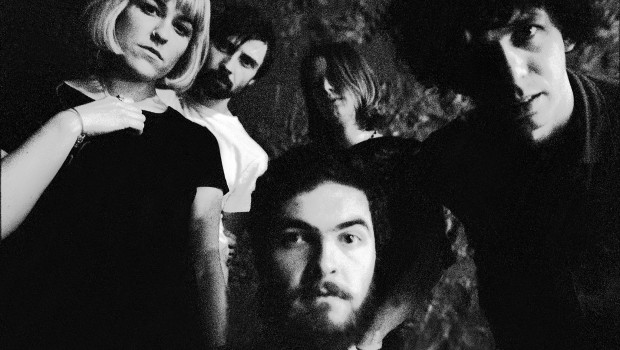 Published on April 6th, 2018 | by James Cox
0
The Altered Hours w/ Documenta @ Menagerie, Belfast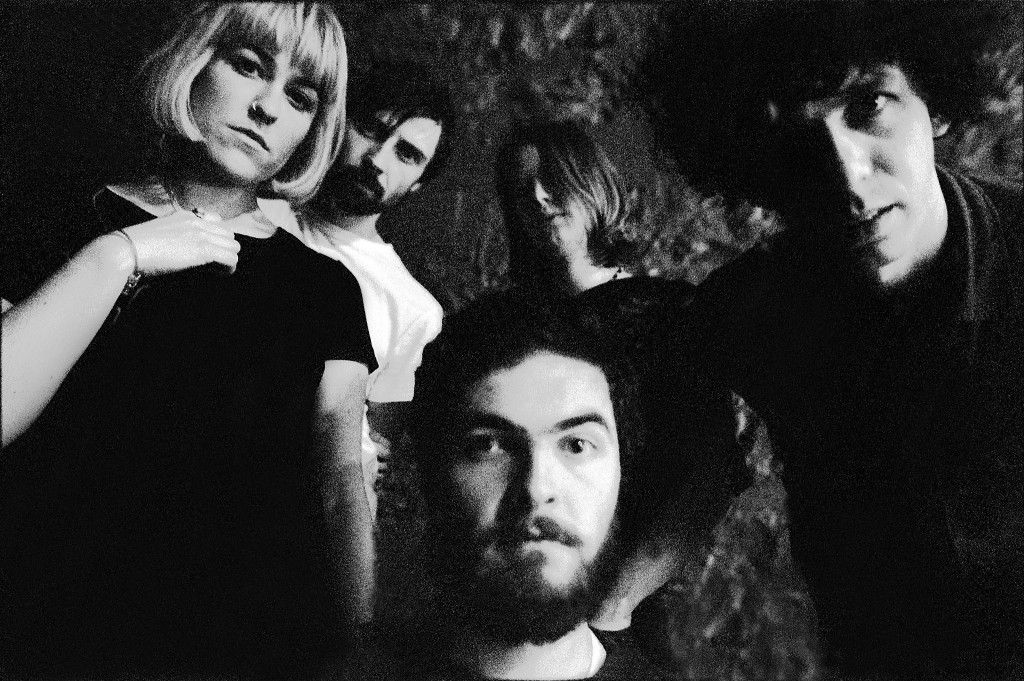 The Menagerie has really gone from strength to strength since reopening late last year. The galaxy print exterior may have been replaced by a more austere matt black emulsion and the management may even have decided to indulge patrons with something as frivolously bourgeois as a mirror in the gents but the soul of the bar and its reputation as Belfast's consummate coven of alternative spirit remain wholly intact.
Tonight's appearance by Belfast's sprawling drone pop ensemble Documenta and Cork based rockers Altered Hours gives the thunderous new PA system ample opportunity to shine, proving once again that the Menagerie is a live venue to be reckoned with.
In advance of tonight's main event, the Thin Air DJs are spinning a selection of hazy deep cuts from the likes of Stereolab and Hallogallo 2010, seducing the gathering crowd into the mood lit venue with an opioid orgy of motorik rhythms and pulsating grooves. The woozy tracks meld dreamily with the wafting incense burning at the bar and perfectly set the vibes for Documenta's arrival on stage.
The seven-piece collective are skilled purveyors of darkly melodic drone pop who wear their germanic and minimalist influences on their many sleeves. With no less than four guitars and an enviably overstuffed pedal board, the band cut quite the shape huddled tightly together on the small stage. But while a band of this size could be an unwieldy prospect in a smaller venue, Documenta never once get weighed down by overblown or redundant sounds.
The band's measured restraint shines through right off the bat with opening number 'Idle Hands', a song which builds beautifully on a foreboding two chord vamp with layers of droning guitar texture unfurling around the slight but affecting vocals of frontman and bandleader Joe Greene. As the song progresses the melodic potential of the four guitars is fully realised as pealing silvery guitar patterns and huge waves of harmonic feedback coil out wildly from the PA.
Following on with a full-bodied rendition of the band's reverb drenched 2016 single 'Love As A Ghost', vocalist Roisin Stewart takes centre stage behind a pair of floor toms. With a voice both honeyed and earthy, Stewart is the perfect foil for the song's tranquillised groove and buoyant sugary choruses. Her strong voice and galloping tom tom patterns work to ground the band and add real ballast to their ethereal sound.
About an hour or so into the set, Documenta's swirling cauldron of drones and tones finally spills over as the band set their myriad of pedals from stun to kill, conjuring an electrical storm of whiplashing feedback and whirling harmonised vocals, a fitting finale to a sublime and otherworldly performance.
With little time wasted between acts, dynamic five-piece The Altered Hours arrive on stage in a whirlwind, providing a swift change of gear with their fast paced and unfettered brand of spacey garage rock.
The band seem to drip with nonchalant charisma and visceral sexuality, gleefully kicking out the jams with bashed out guitar chords and swirling shoegaze textures. 'Open Wide', a stand out track from the band's latest EP, sees vocalists Cathal MacGabhann and Elaine Howely breathlessly intone the mantra "It's how you lie! It's how you lie!"  As shards of warped surf guitar rain down over a sinuous back beat. Another new track Hey No Way rides a similar sea sick groove, all bent notes and tremolo, before coming thrillingly unglued at the seams with an explosion of guitar squall and crashing cymbals, the overall effect recalling the Brian Jonestown Massacre at their most urgent.
As ferocious as the Altered Hours can be, they are a band possessed of an agile and varied musicality and their raucous clamour is peppered with quieter moments. The pared back 'Colour Scheme' and the trippy crowd favourite 'Sweet Jelly Roll', for example showcase the band's lightness of touch and give Howley a chance to take the lead. A nimble singer, her strident, chilly vocal delivery is at once capable of clear highs and dark contralto lows calling to mind a young Siouxie Sioux, especially on the hiccuping falsetto climax of 'Colour Scheme'.
For their final act, The Altered Hours take on a harder edge; apparently channeling the feral din of Thee Oh Sees on 'Dig Early', pelting the crowd with a barrage of thrashed guitars and pounded keyboards before Kevin Terry's serpentine guitar lines begin to dissipate into jammy territory and a loose extended outro. The farewell freak out emphasises once again the band's amazing ability to turn on a sixpence rhythmically and the apparent ease with which they can navigate the many curves and angles of their expansive sound.
The gig has proved to be a riveting showcase for two Irish bands very much at the top of their games. It's a stellar evening that even NI's punishingly draconian Easter boozing timetable can't dampen. James Cox