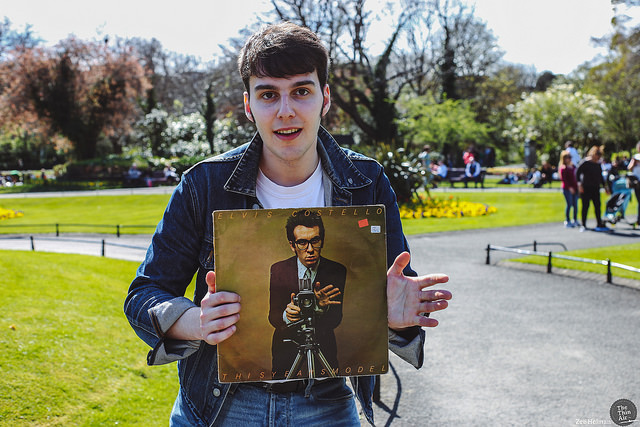 Sam Geraghty from Dublin-based bands Safari and Classic Yellow, shares some of his favourite records with us, from Elvis Costello to Visage. Photos by Zoe Holman.
Elvis Costello – This Year's Model
One of my all time favourite albums. Every song is outstanding. Bonus points for being a European pressing, so 'Watching the Detectives' is included.
Paul Simon – Graceland
The music of Paul Simon has been in my life from a very young age. I've been in love with Graceland since my early teens, and even got the opportunity to see it performed in full live in Hyde Park by Mr. Simon and the musicians who played on the album in 2012. This copy of the LP is special to me, as it was a gift from my bandmate Emil.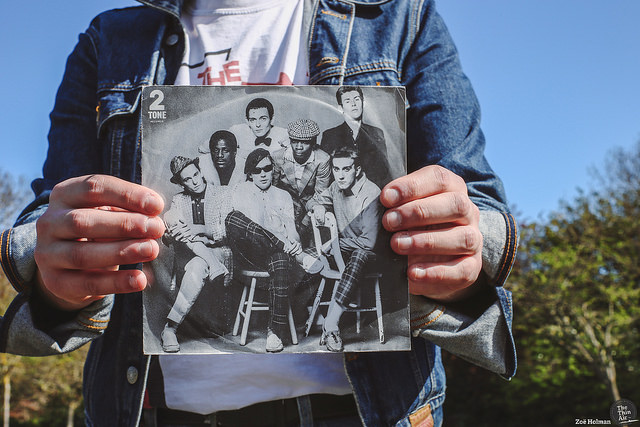 The Specials – Do Nothing
The Specials have been a large inspiration to me over the past couple of years. Of all their tracks, this is my favourite. Specifically the single version with the added in "Ice Rink String Sounds". The cover is also fantastic.
Les Paul with Mary Ford – New Sound Vol 2
I came across this album on a trip to Galway. I'd been searching for The New Sound Vol. 1 for years, so when I came across volume 2 for the absolute bargain price of €2 I had to pounce. The combination of Les's guitar with the vocals of Mary Ford is just sublime. The whole record is just the two of them, just multi tracked guitars and vocals yet it sounds as full as any band. Genius at work!
The Police – Roxanne
An absolute titan of a song, pressed onto glorious clear blue vinyl, what more could one want? The B-Side single edit of Peanuts is also a force to be reckoned with.
Kraftwerk – Tour de France
An absolute beauty of a song with phenomenal sleeve design. This record is from my mum's own collection. Both my parents are Kraftwerk fans, so their music has always been a part of my life since as far back as I can remember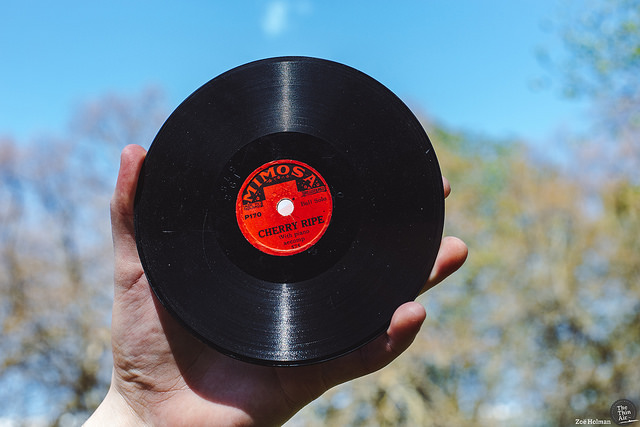 Cherry Ripe (Unknown)
I found this record in Second Abbey just off Capel St. As soon as I saw it I knew it had to be mine. It's actually so small that the arm on my record player doesn't reach the full way inside so I've never actually heard the full record. It's a 78rpm 5" beauty though. I did some online research and it turns out it's a children's record from the 1920s.
The Beatles – Revolver
A second pressing from 1967 that I purchased for the miraculously cheap price of £5 at a market in England. Not much more needs to be said about Revolver, from start to finish it's pure magic.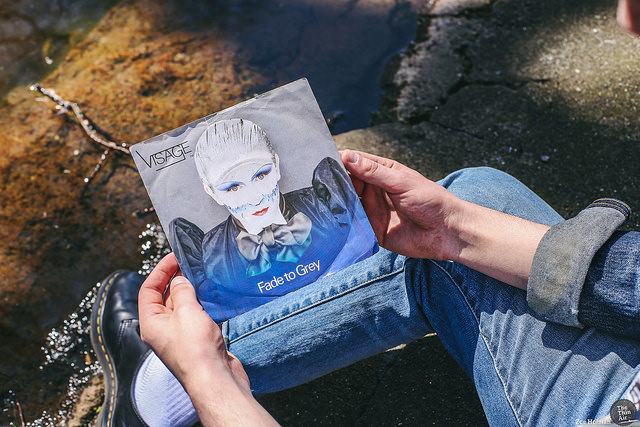 Visage – Fade to Grey
From the ominous opening notes this song is true excellence. Early '80s electronic pop is one of my favourite genres and 'Fade to Grey' is one of the greatest examples. Just a great record.
I Married a Monster from Outer Space – John Cooper Clarke
A big orange triangle with the voice of John Cooper Clarke pressed onto it. Yes please!