Articles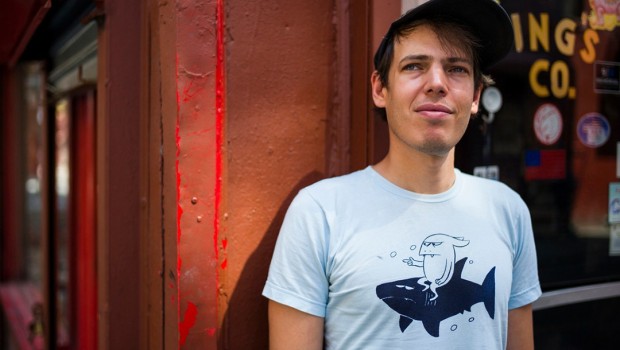 Published on April 30th, 2018 | by Brian Coney
0
Monday Mixtape: Jeffrey Lewis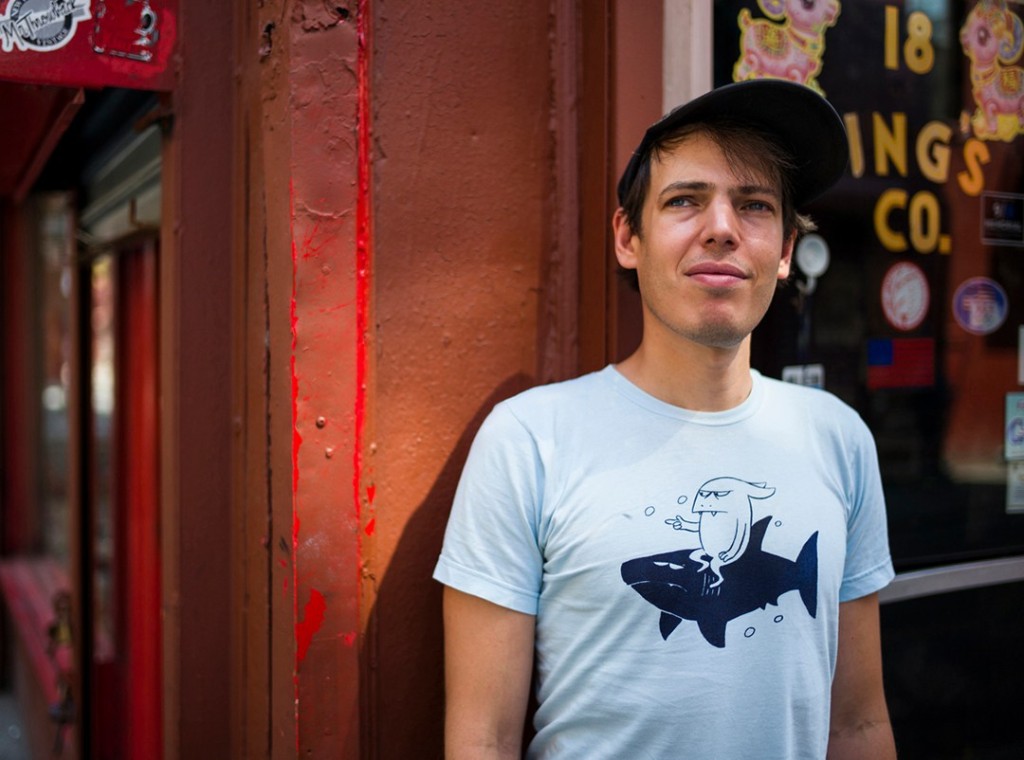 Ahead of a solo acoustic Irish tour from May 5-11 (full details

here

) New York musician and illustrator Jeffrey Lewis selects some of his all-time favourite tracks, including The Fall, Focus and Jonathan Richman & the Modern Lovers.
Ish Marquez – Gin is Not My Friend
Ish Marquez, best underground soul singer from the Bronx streets! Sam Cooke meets Kurt Cobain on NYC subway at 3am in 1976 and they make up songs till dawn and sing to the sunrise on a tenement rooftop until the cops shut them down, and it just might sound like Ish Marquez. I used to go to his NYC gigs religiously in the 90s and early 00s. He sort of disappeared to France and became a recluse, but my band is playing one gig in New York City with him this week, I really can't wait to see him on stage again, it's been way too long.
Shocking Blue – Send Me a Postcard
I was recently trying to describe the band Shocking Blue to my drummer, while we were on tour driving in the Netherlands last month, I was like "they're this Dutch rock band from the 60s, not all of their material is great but they have a handful of all-time killer songs, and the best one of all is…" this one. In 2009 I was on tour with Stanley Brinks and I played him this song and he was so knocked out by it he insisted we listen to it over and over, I think we listened to it about 30 times in a row. Even when we stopped at a gas station he opened the car doors and turned the music up so we were blasting the whole parking lot with it.
Charles Bradley – The World (Is Going Up In Flames)
When Charles Bradley died a few months ago I did that thing that people do when you hear about a musician dying, you revisit a bunch of their stuff on YouTube. I'd never seen this video before and it's great.
Herman Dune – Down by the Jacaranda
From the Paris indie-rock band Herman Dune, David Ivar Herman Dune has relocated to the beaches of California, taken up surfing and wearing Grateful Dead shirts, and switched from being a major label world-touring indie-rock star to being an independent work-from-home artist, still working hard writing and recording and making art all the time. Here's his brand new jam, full of reference to his current place in the world. My all-time favorite thing he ever put out was a little independent record from 2006 called Demented Abduction. Seek it out!
The Fall – Mountain Energei (Live in Oslo, 2006)
Is it just me or is this tear-jerkingly beautiful? One of the all-time greatest bands, and even after existing for nearly 30 years still able to rock harder and stranger and funnier and more poetic and creative and slammin' than anything. RIP MES and long live the might Fall.
Focus – Hocus Pocus Live '73
I thought everybody in the world had already seen this clip but my bandmates hadn't, so maybe there are still some humans who have not yet had the joy of experiencing this truly astonishing slab of 70s prog. Whether it genuinely rocks you or whether you just laugh at it as a freak show, I guarantee it's worth watching. This song is always in regular rotation on classic rock radio stations, so I was pretty familiar with it, but this live clip is really something else.
Jonathan Richman & the Modern Lovers – Affection (Live 1979 on Dutch TV)
One of my all-time favorite songs from one of my all-time favorite artists, but I never saw this particular footage before. Ah, the wonders of YouTube. What a golden age we live in.
Pearls Before Swine – Translucent Carriages
I have every Pearls Before Swine album on beat-up original LPs and there's magic in those dusty grooves. A track like this just raises every tiny hair on the back of my neck. Chilling, strange, beautiful, and such a perfect juxtaposition between the delicate recording and the gruesome album cover art.
The Wave Pictures – Spaghetti
The Wave Pictures are a UK band that has a long relationship with my own band, we've been gigging together and swapping recordings and hanging out since the early 2000s when all of us were first starting to do tours. This is a recent video of theirs that's gotten a lot of views and I can see why! Rockin' song and funny vid. Glad they didn't choke to death! Kids don't try this at home.
The Fugs – Life Is Strange (1968)
Although I love the early 1965 Fugs when they were totally raw and punk, I also love the later-period productions, a totally different sound, and it's crazy that the same band was able to make such different kinds of material. This song was written by Tuli Kupferberg, but you can only hear Tuli's voice on the "I was young" verse. I recently released an album of covers of songs and poems written by Tuli, and my own version of this song is about three times as long as the Fugs original recording, I figured this lost little gem of a song was worth expanding and exploring more!