Features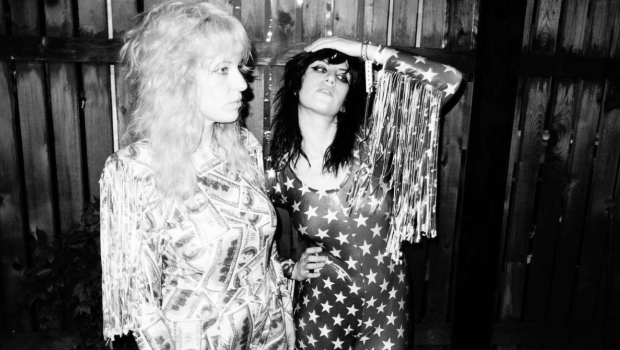 Published on June 28th, 2018 | by Caolan Coleman
0
Sistrionics: An Interview with Deap Vally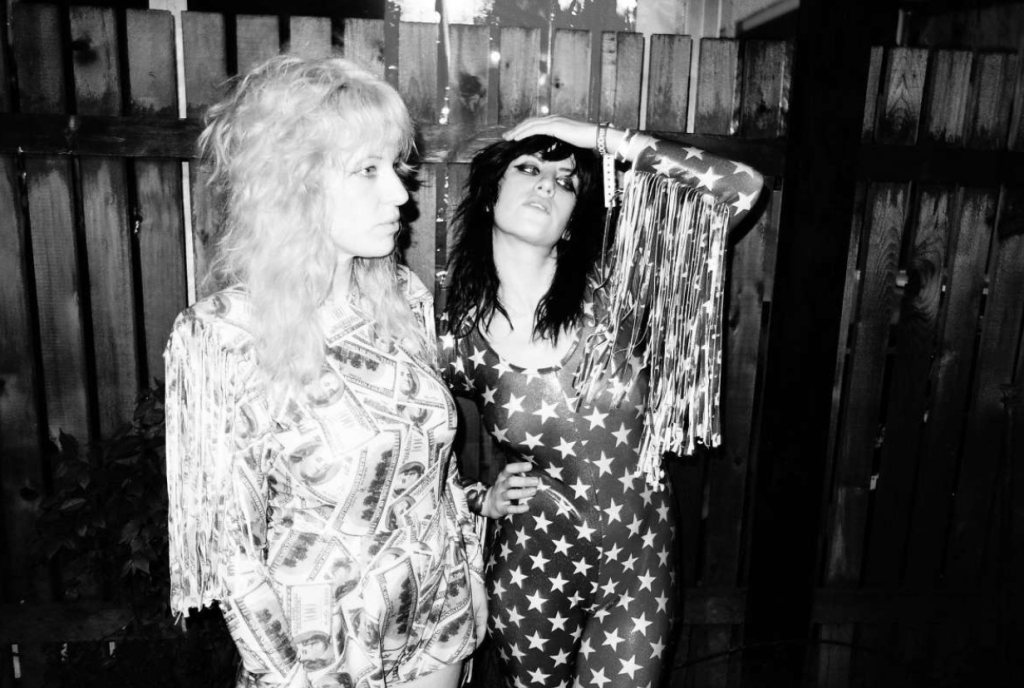 Deap Vally are singer-guitarist Lindsey Troy and drummer Julie Edwards. They exploded into the scene with their debut album Sistrionix in 2013, which won favourable comparisons to blues rock contemporaries The White Stripes and The Black Keys as well as scene legends Led Zeppelin and Janis Joplin. After leaving Island Records, they self-funded 2016's follow-up album Femejism, which was produced by Yeah Yeah Yeah's Nick Zimmer. After the release of single 'Get Gone' earlier this year, they're currently on amall European tour, including The Limelight in Belfast tonight (Thursday, June 28). Caolan Coleman spoke to them ahead of the gigs.
Your new single 'Get Gone' is quite a bit punkier than your other stuff. Is that a direction we can expect on your next releases?
Lindsay: Is it punkier? That's cool! The new stuff is very diverse—we got some blues rock bangers, some dreamy ethereal stuff, some straight up rock n roll, some poppy psychedelia …so don't expect to be bored!
You're often described as a blues band. Is that a tradition you see yourselves as being part, or do you even give any thought to what 'lineage' you come from?
L: When we first started as a band, we had to find a common ground on what direction we wanted to go in. We decided we would do a blues jam. Our style grew from there and was very much informed by being a two piece and following in the tradition of blues inspired rock n roll. Once we put out our first record, Sistrionix, we felt we could be more experimental and go off in different stylistic directions, but we're always rooted in some form of rock n roll. Our new stuff is more diverse than ever, but we make sure to always go back to our roots and write some straight up bluesy rock n roll jams.
When you first burst onto the scene, it was really rare to see a high-profile female-only band in indie rock. It's very different today, where young female bands and solo artists seem to be dominating the scene at the moment (Angel Olsen, Courtney Barnett, Big Thief etc). Do you think it's easier now for females coming through in the industry, or are the odds still stacked against them? They're still often painfully unrepresented on festival line-ups, seemingly.
L: Is it easier? I'm not sure. The music business in general is such a hard place to get traction in and even harder to make a living in, male or female. I think as a woman, maybe there are certain advantages, like having the novelty aspect, but then there other disadvantages, like not being taken seriously by people if you wear too much make up or have short shorts on. But that's anywhere in life, not just the music industry.
You've never been quiet about being feminists, and songs like 'Smile More' have detailed the sort of everyday misogyny and criticism so many women routinely face. Have you faced much of a backlash for speaking out, especially from certain parts of the internet?
L: We're just a rock band and want to be treated like any other rock band. That's all we've ever wanted. I'm pretty tired of talking about my gender, to be honest.
How have your experiences been navigating the industry in general as a young band? You famously self-funded your second album after releasing your first on a major label. Did you find that liberating in some ways?
L: It was so liberating! We got to make exactly the record we wanted to make, which is AWESOME. We got to work with one of our heroes, Nick Zimmer of the Yeah Yeah Yeahs. I'm sooo proud of that record. But I think in a way we paid the price for that creative freedom. If you don't play the game with the big boys, not as many people will hear your music. We left a huge label with lots of funding in exchange for creative freedom. In an ideal world we'd have both…
Do you feel you've evolved much as a live band since you first started touring together?
L: Definitely. I think we're always getting better as a band. I'd like to continue to evolve and keep pushing the boundaries of what we do. Keep shaking things up. That's important.
You're doing a couple of Irish dates this week. Are you looking forward to them?
L: Hell yeah!
You're also playing a huge show in London with Queens of the Stone Age, Iggy Pop, Brody Dalle and a host of others. What's it like going from playing your own club shows to playing those sort of huge stages? Also, is there anyone there in particular you're looking forward to playing with?
L: Yessss. We're so excited. Queens are one of or all-time fave bands, and it's such an honor to be a part of that line-up. I'm always ecstatic to see them. And Iggy Pop….YES PLEASE.
Speaking of festivals, Julie, you plan the Desert Daze festival alongside your husband Phil every year. It's the most critically acclaimed of any US festival, and the line-up only seems to get better year-on-year. Is there any one, over-arching thing that you think makes it so special?
Julie: The focus is on creating a tight-knit temporary community for the weekend, we keep the capacity intimate, not overwhelming, and we only books artists who can bring a transformative live show experience.
And finally guys, you first met in crochet class, which seems fairly unique as rock n roll past times go. Is it something you still find the time to do on tour?
L: We love knitting and crochet, but we haven't been doing as much of it recently. It's kind of a seasonal thing…it's always nice to make cozy, warm things in the winter, especially for Christmas and Hanukkah gifts!
Deap Vally play the Limelight 2 tonight, Thursday June 28th.