News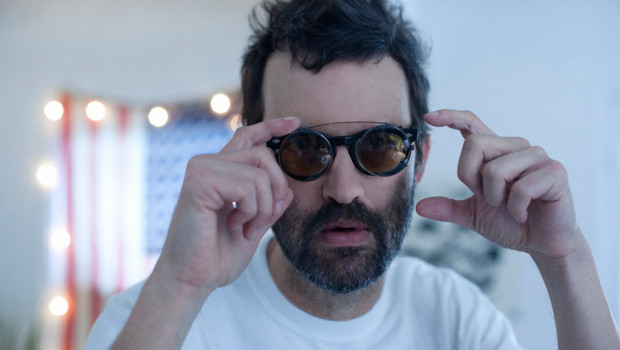 Published on July 9th, 2018 | by Joey Edwards
0
Eels @ Iveagh Gardens, Dublin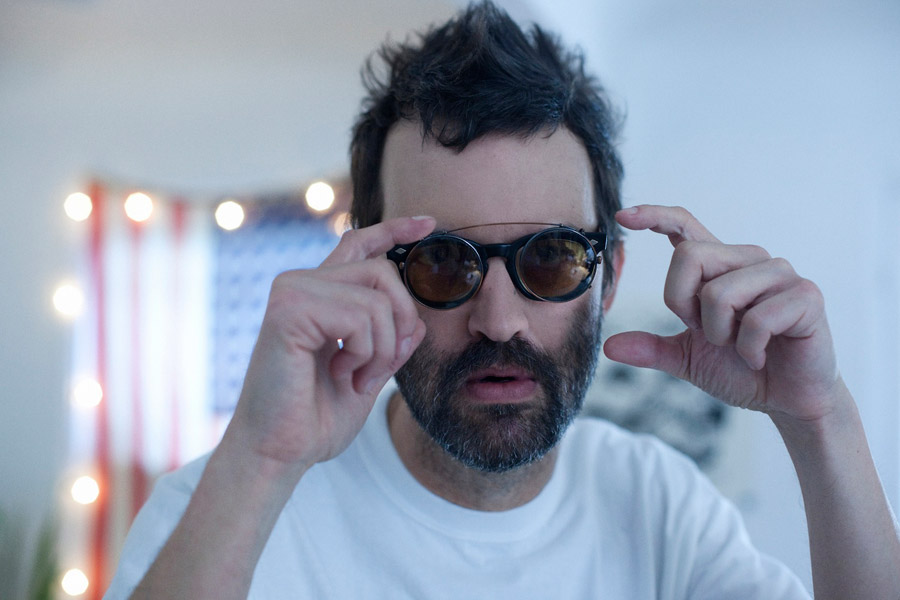 With the World Cup, the glorious weather and the afterwork buzz there is sense of anticipation around Dublin's Iveagh Gardens on this balmy Friday night. It's a beautiful part of the city and it is wonderful walking through the trees to see the food tents and all the happy faces of this vastly mixed crowd.
The four man band of Eels take to the stage just after 8.30pm.  They take no prisoners by lashing into it some cover versions of The Who classic 'Out In The Street' then rather strangely and brilliantly 'Raspberry Beret', by the one and only Prince. Hearing the Dublin debut of 'Bone Dry' from the new record, The Deconstruction is a real treat for this crowd as it shows that Eels leader Mark Oliver Everett (Mr. E) has still got it, that characteristic growl is just as coolly recognisable. 'Dog Faced Boy' from 2001's album Souljacker gets down and nasty with those bluesy hooks and funky percussion.
"That was a lot of rock!" is how E addresses everyone. E apologies to the audience that it has taken them so long to come back to Ireland, "I had a four-year mental breakdown. But I'm all fixed now, nothing broken here!" he says dryly with a little dance. They move into the sombre side of their extensive twelve album back catalogue, with tracks like 'Daisies of the Galaxy', 'My Beloved Monster' and 'I Like the Way This is Going'. "I do like the way that this is going!", E tells the loving audience. They are clearly having a great time on stage and they seem so comfortable with each other.
At this point E introduces the band starting with himself, "a little known fact about me: I am a Pisces, I am the sort of person who is so lazy that I will simply eat around the sticker on an apple rather than peel it off" An interesting fact about Chuck on guitar is "he lost his virginity… that's it, he did it!"  Big Al on bass is brought up front and shown just how big, big Al is! "Prince would never hire a band this fucking big" E says, with more Prince references.
When introducing the new drummer Joe, E makes him feel welcome in the band that has been together a while now and lets Joe introduce himself. They hit into a Beach Boys-influenced spoof track 'Little Joe' where Joe breaks down how he got into the band with little nuggets of his life, "E needed someone to hold the beat, I'm Joe and I'm real little"  It takes all of us into The Eels' inner world for a second.
They hit into other classics like 'Novocaine for the Soul', 'I Like Birds' and 'Fresh Meat', with a two take encore that E is enjoying so much he just keeps saying, "Ah lets do another one!" They finish the set with a beautiful version of Brian Wilson's, 'Love and Mercy'.
The show ends and we turn to walk out. We have just been given a calm shot of reassurance that everything is alright. It was worth the wait for the glorious return of Eels. Joey Edwards