Articles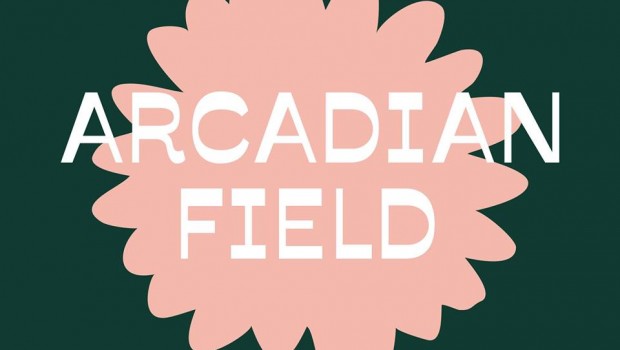 Published on July 25th, 2018 | by Stevie Lennox
Festival Mixtape: Arcadian Field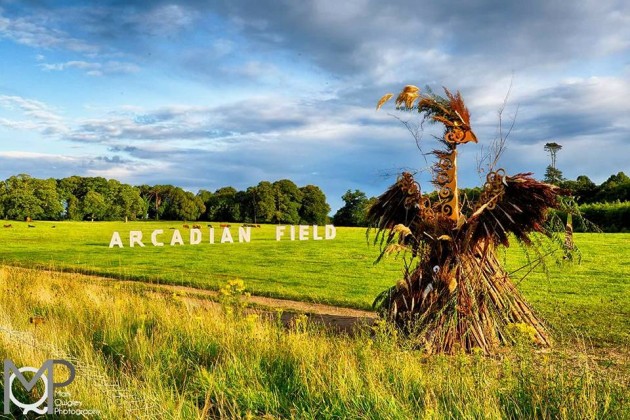 One of the most scenic, intimate music festivals in Ireland returns for its third year over the weekend of August 4 & 5, Arcadian Field. Taking place at Bellurgan Park at the foot of the Cooley Mountains just outside Dundalk – its manor house woven into the festival area – it's a celebration of all that's culturally rich in Irish music, art, spoken word, poetry, theatre, comedy, workshops & in nature – with a Burning Man-esque fire ritual on the final night, as well as candlelit drawing room performances and nature walks.
There are several new programming additions on offer this year. As well as outdoor shadow theatre performances, late night immersive theatre venues, a hidden stage & new food fall with an emphasis on locally-sourced, organic food. More emphasis has been placed this year on introducing international artists to the bill. Included in the new wave of exclusive performances are fusers of worldwide traditions traditions, the band themselves spread across Europe, The Turbans. We'll be introduced to the soulful voice of Ines Khai from Guadeloupe – Italian outfit Kitchen Machine, all of which will be matched well with Derry jazz/fusion troupe Balkan Alien Sound & Dundalk's Accidents In The Workplace.
With no strict hierarchy, it's a free-flowing festival where highlights and favourites pepper each hour rather than place expectations at midnight. For starters, independent guitar music is well-represented, locally in Dundalk's Just Mustard – whose excellent debut album Wednesday is just out, via local imprint Pizza Pizza Records – and L'arry, Shrug Life & Junk Drawer – both of whom have just spearheaded independent vinyl compilation A Litany of Failures – and Dublin math-rock duo Bicurious.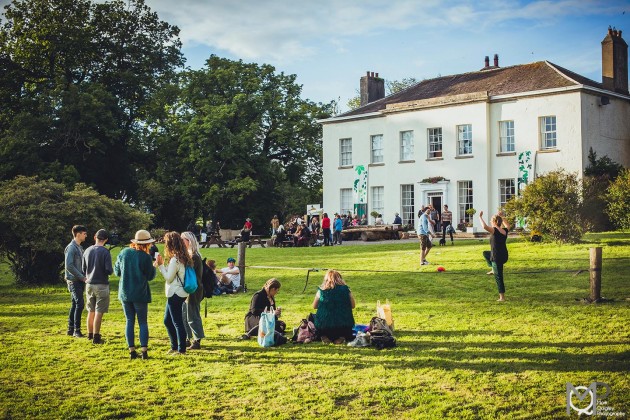 Those esoterically-minded, rejoice. Being all a festival should be, the Field isn't afraid to invite some psychedelic, alien sounds into the fold – Letterkenny's psych outfit Tuath, trip-hop-hued synth wizardry of Shammen Delly, Mars-centric space rock outfit Mons Olympus,  and some outright madness from Letterkenny's The Pox Men and hallucinogenic piano-pop of Dr Mindflip.
Alt folk duo Lemoncello play a candlelit performance in Bellurgan Park's beautiful manor, with more panoramic contemporary folk & pop from Inni-K, Tanjier, Pine The Pilcrow, Montauk Hotel as well as rootsy festival favourites like Twisted Sisters and Blackbird & Crow.
Proudly displaying the range, they've dug deep into some of the most beloved & iconoclastic Irish establishment-botherers & satirists on the scene will give sets that have spread with word-of-mouth acclaim. Limerick's fast-rising Post-Punk Podge & The Technohippies, the ferocious Jinx Lennon, Kilkenny political rapper Captain Moonlight and TPM will all hit the right red buttons.
Beyond the music, however, as with last year, some of the lasting memories came from explorations in Irish theatre, poetry & the arts. Cú Chulainn the Lover is a tragicomic look at sexual morality through the lens of ancient Irish mythology, in the form of outdoor shadow theatre. If it's anything like last year – each new corner revealing a mobile cinema, or live Irish mythology soundtracking, or an attic rave in the AM – you'll do yourself a service by just opening yourself to chance and letting it all happen.
Tickets are available here, priced €75 until next Tuesday, July 31, after which point it goes up to €85. Glamping options are available, oh, and it's probably important to note that it's a completely BYOB, camper van-friendly festival too.