Articles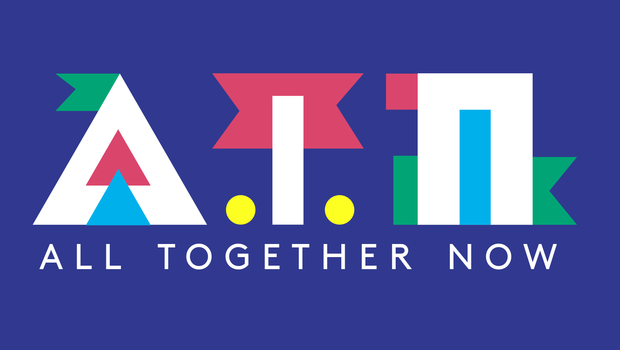 Published on August 2nd, 2018 | by Kelly Doherty
0
10 Sets To Catch at All Together Now 2018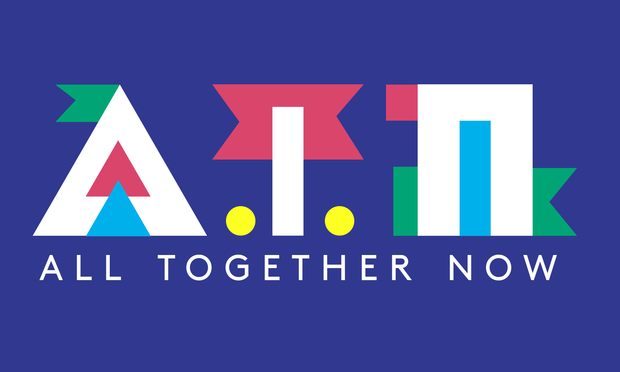 This Bank Holiday Weekend (August 3-4), All Together Now pops up at Curraghmore House in Co. Waterford for its first run. With one of Ireland's most stacked festival line-ups this summer, here's our guide to the acts you have to catch this weekend.
Words by Kelly Doherty
Go here to buy tickets to ATN 2018
Fleet Foxes – Sunday, 10.30pm, ATN Stage
The Seattle folk kings returned from a long break to regain their crown with their 2017 release, Crack Up and are set to light up the ATN stage as the festival's final headliner on Sunday night. Expect expansive, thoughtful cuts from their recent album as well as crowd pleasers from their early albums, all wrapped up into beautiful melodies and intricate acoustic and orchestral instrumentation.
Recommended song: If You Need To, Keep Time On Me
Villagers – Sunday, 7pm, ATN Stage
One of Ireland's most reliable and successful acts, Conor O'Brien aka Villagers, is well at home playing before First Aid Kit and Fleet Foxes. With an expansive back catalogue and a penchant for live shows which perfectly blend folk introspection with a harder indie rock confidence, Villagers is sure to be a highlight of the weekend. Here's hoping we'll get a few cuts from upcoming album The Art Of Pretending To Swim, due out this September.
Recommended song: Hot Scary Summer
Ghostpoet – Friday, 7.30pm, Something Kind Of Wonderful
Mercury Award nominated London rapper/wordsmith Ghostpoet has built a powerful reputation off the back of his genre bending combinations hip hop, trip hop, alternative and much more. Ghostpoet's socially conscious and brutally pessimistic narration of modern life will see the festival at its darkest but most compelling.
Recommended song: Yes, I Helped You Pack
First Aid Kit – Sunday, 8.45pm, ATN Stage
The Swedish duo who first shot to fame with a Fleet Foxes cover are sure to be one of the highlights of the ATN Stage's folk all stars. Let this sisters croon you into the night with their soulful takes on country folk, beautiful voices and expansive back catalogue, including this year's fantastic full length Ruins.
Recommended song: Fireworks
The Black Madonna –  Friday, Midnight, Road To Nowhere by AVA
Dance music maverick and politically conscious DJ, The Black Madonna will be getting the party going on Friday night with her exhilarating house and disco picks. Don't miss out on the world class DJ who's picked up DJ of the Year from Mixmag and endless respect from the whole electronic world.
Recommended song: Stay
Saint Sister – Sunday, 4.15pm, Something Kind Of Wonderful
Quickly rising Irish stars Saint Sister are sure to impress with their blissful combination of electro-pop and folk. It's only been a couple of years since Saint Sister were playing small venues but after  some speedy growth and a year that's seen them tour the US and perform at the National Concert Hall, they're sure to put on a spectacular show. Don't sleep on Saint Sister.
Recommended song: Causing Trouble
Chaka Khan – Friday, 7.30pm, ATN Stage
Checking out funk/R&B superstar Chaka Khan this weekend is an absolute no-brainer. Catch floor filling classics such 'I'm Every Woman' and 'Ain't Nobody' nestled amongst slices taken from a career spanning five decades and ten Grammy awards.
Recommended song: Ain't Nobody
Mogwai – Friday, 11pm, Something Kind Of Wonderful
Over the last couple of decades, Mogwai have established themselves as one of the best post-rock bands in the world. The Scottish act are masters of dynamic, atmospheric rock that more than makes up for its lack of vocals.
Recommended song: I'm Jim Morrison I'm Dead
Mount Alaska: Saturday, 3pm, Something Kind Of Wonderful
The fast-rising Dublin duo have been making waves with their experimental electronic comparable to the likes of Boards Of Canada. With sets racked up at Forbidden Fruit and Metropolis, it'll be exciting to see that live energy bringing the All Together Now crowd back to life on their early Saturday slot.
Recommended song: Death Maths
Mura Masa – Saturday, 9.15pm, ATN Stage
Despite his brief career, 22-year-old Mura Masa has established himself as one of the UK's most popular producers and his summery, anthemic electro-pop cuts are set to work as the perfect flip side to a weekend of more serious music. Mandatory listening if the sun comes out to play.
Recommended song: Love$ick