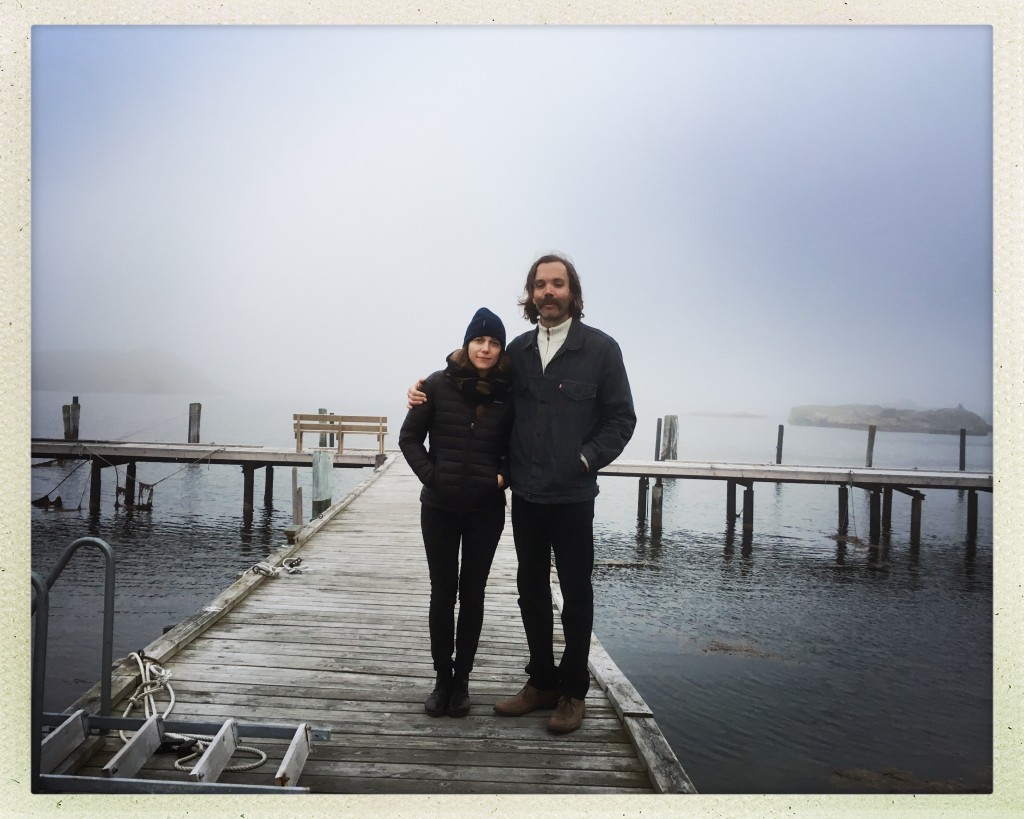 Ahead of their gig in the Workman's club next week, Jack Rudden chats to Jeremy Barnes of A Hawk and Hacksaw about Eastern European music, Don Quixote and the possibility of Jeff Mangum being a time traveller. Photo by Christian Pallin.
Many people know you as a drummer, but you are also an accomplished accordionist. Which instrument did you pick up first and which would you consider your primary instrument?
The drum kit was my first instrument. My goal as a youth was to make as much noise as possible on it. I as not interested in nuance. I wanted to sound like giant waves crashing on a shore. Percussion instruments come easily to me, whereas the accordion takes much more work. When I'm playing the accordion, I put the drums away, and vice versa. I usually go through phases of a few months, were one instrument is focused on. So whatever instrument I am focusing on at the time becomes my primary instrument.
While the music of A Hawk and A Hacksaw shows clear influence from Ukrainian and Romanian folk music, you still have a remarkably idiosyncratic sound. Are there any notable influences on the group that come from outside of the folk genre?
It depends on the album but some big influences include musique concrete, cartoon music from the 1950's, and some 20th century classical composers like Bartok and Ligeti.
How did your interest in Eastern European folk music begin/develop?
I lived in the Ukranian Village in Chicago, and all the tenants at my apartment building were from Serbia, Ukraine, Poland and so on. The smells of the cooking and the sounds of the people were really intriguing to me. I bought an album of Romanian folk music at a thrift store, on the basis of the cover being so strange. It was a technicolor photo of a shepherd cuddling a baby goat and holding a clarinet, dressed in traditional Romanian style.
I didn't expect to enjoy the contents, but when I put it on, it was an immediate epiphany. From there I started buying as many albums from the region as I could find, and spanning out further towards the Balkans, Turkey, and into the Middle East.
Across your career the acts you have performed with have constantly been described and categorized with seemingly endless combinations of genre names, from Folk-Punk to Baroque Pop. Do you think this manner of categorization is important in music, or is it an arbitrary act?
It's totally arbitrary. I do not like labels.
Having worked with Jeff Magnum for a number of years, can you confirm or deny that he is a time traveller?
Anyone can travel time if they just use their head correctly.
The name "A Hawk and A Hacksaw" is a reference to Cervantes' novel Don Quixote. In the past you have compared yourself to the novel's titular character. Care to elaborate on this comparison?
Don Quixote strives to be a knight errant like his heroes of the past. It's an impossible dream, but in following it, he becomes something new. He refused to live in the reality of his existence, and therefore was able to surpass the expectations of his existence.
Over the years you have had the pleasure of collaborating with a plethora of talented performers through The Elephant 6 collective. Are there any performers you could see yourself reconnecting with in the future?
I want to find new people to work with. That is an energizing thing. Working with musicians who have names and careers is not as energizing.
The recording of Neutral Milk Hotel's In The Aeroplane Over The Sea was completed around the time I was born. Did you guys do that on purpose? If so, thank you.
Probably so. I was 20 when we recorded that album. I wish I could go back in time and change a few things.
What are you currently listening to and in your opinion what music should people be listening to?
Heather Trost found a wonderful band called Derya Yilidirim and Group Simsek. We've been loving their record! Have you ever heard Navajo music? That will blow your mind. I'm reading a book called "An Indigenous People's History of the United States." A better world was possible. I strongly recommend that anyone who is interested in the U.S. read it.
A Hawk and A Hacksaw play the Workmans Club in Dublin on Wednesday August 15th. Click here for tickets