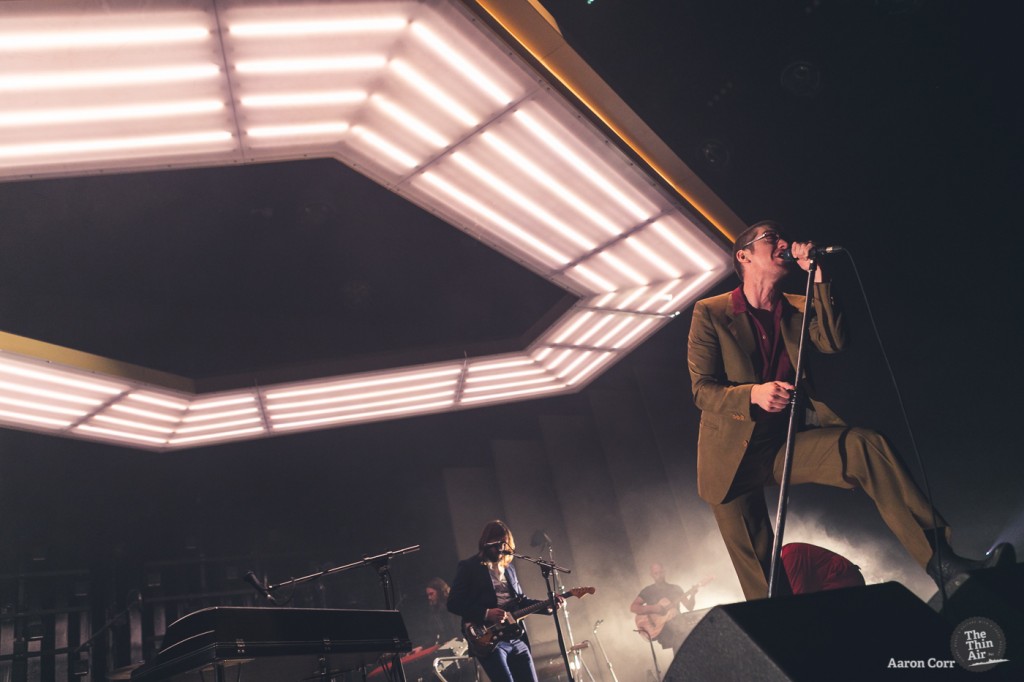 The bitter nights may have crept in but a jam-packed Luas to The Point Depot keeps makes it a cosy spin. This is the first of two sold-out Arctic Monkeys shows in Dublin's 3Arena.
A lush stage setup resembling a hotel lounge illuminates at 9 o'clock as the house lights go down. The now packed venue explodes as the Sheffield heroes walk on stage dressed in tailor made suits and shiny leather shoes. Alex Turner, sporting a tight new haircut, has developed a hybrid aesthetic of a skin head and Nick Cave.
They launch into '4 out of 5', the lead single from their new album Tranquility Base Hotel & Casino. There has been a mixed critical response to the new album, but that hasn't hurt the loyalty of this crowd as they are clearly on their side.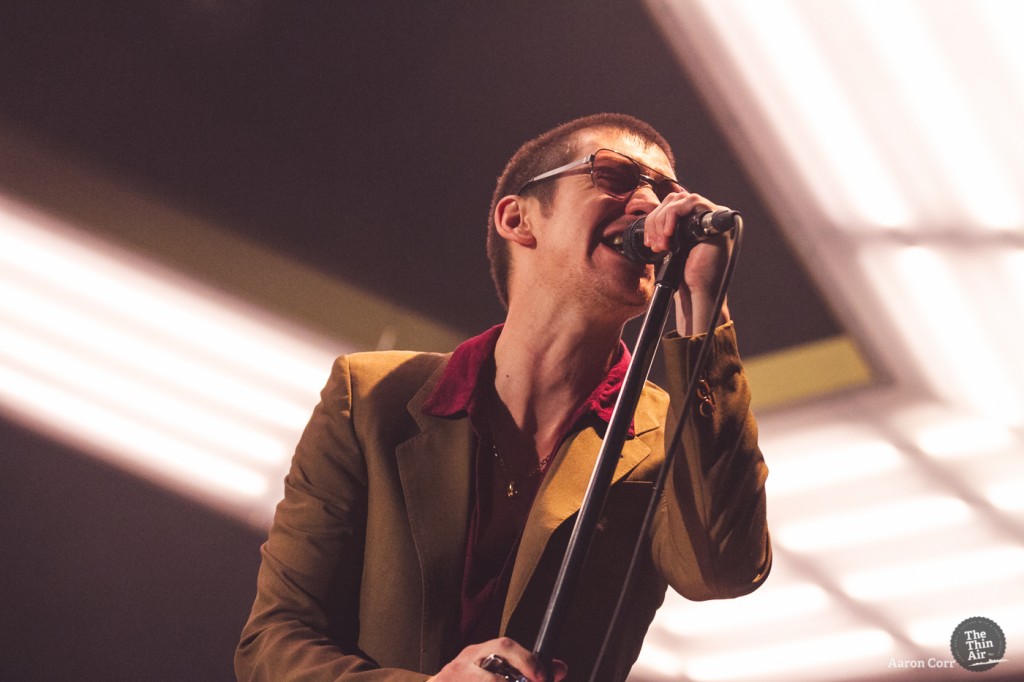 Turner takes off his orange tinted sunglasses and picks up his guitar as they strike hard into 'Brianstorm' from their second album, Favourite Worst Nightmare. There are no punches being held by the crowd, as the place is going fucking ballistic. They are scarily tight at hitting the transitions and dynamic breaks in this early Monkeys hit.
Going through their extensive back-catalog must make picking an explosive set list a relatively easy task for this crew. There are just so many sing along classics. By the time they dive into 'Dancing Shoes' from their debut album I am exhausted even just watching the moshing from my seat. It's a welcomed change in pace as they play some softer material like 'Cornerstone' from the Josh Homme-produced album Humbug.
The band have maintained the same lineup since 2006,with the addition of some hired guns on keys and percussion duties. Alex Turner is clearly the star of the show though. He moves around the stage emulating Elvis and oozes confidence doing his thing. Although, he doesn't really address the crowd bar a few pleasantries and song introductions. They are all business, knocking out the hits.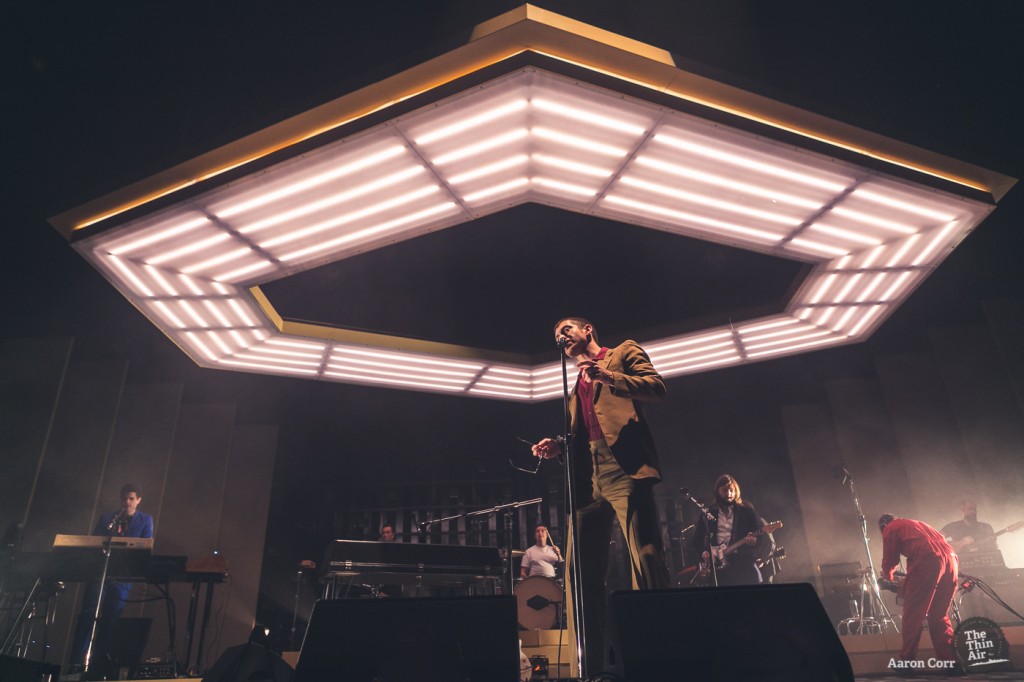 They finish the set with 'Arabella' from their 2013 album AM. This has been an hour and ten minutes of racing energy with lashings of sweat from the band and audience. They are welcomed back on stage with roars as they slowly slip back into their positions. They are not afraid to present themselves like rock stars just as they are clearly unafraid to enjoy playing their own music.
The encore opens with the 70s, lounge-music inspired 'Star Treatment' from their latest release which shows the range they can push their live performances. A giant spinning dice overlooks the stage, emulating warm light. It brings a glow to the arena as people sway to the slow groove with Turner questioning, "What do you mean you've never seen Blade Runner?"
They belt into the ferocious 'I Bet You Look Good on the Dancefloor' which causes everyone to loose their shit for a moment. The place is shaking. Alex Turner thanks the crowd and says 'There is one thing I need to ask you Dublin' signifying things are coming to an end before they finish with 'R U Mine' from AM. There was never any doubt that this room was in the palm of his hands. Joey Edwards
Photos by Aaron Corr