There's a medium-sized crowd at Vicar Street to welcome Julien Baker and her support act Becca Mancari to Dublin. Opening the night on a lovely note, Mancari's mostly acoustic songs are simple yet emotional and her passionate takes about performing on a tour of two queer women are both endearing and inspiring. She's a perfect compliment for Baker's style with just enough hope to balance out the sadness of the latter's music.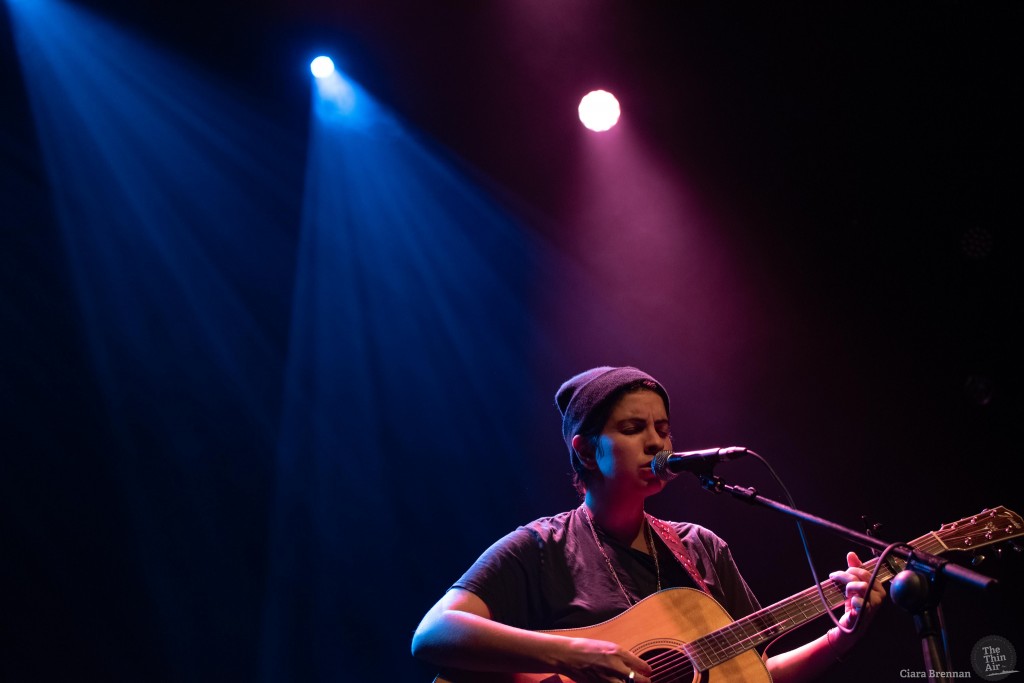 There's something incredible about Julien Baker and her talents. Baker has a particularly special type of stage presence. The atmosphere she controls and creates is impenetrable – every movement and shuffle in the room is audible throughout due to the sheer intensity with which the crowd are absorbs by her. Everything is deliberate and meticulously planned as she starts the show with low volumes before graduating to major crescendos and and anthemic choruses. However, this captivating stage presence is only made all the more intriguing when its created someone so small in stature and so fragile in song. Her songs are intense, confessional and gentle but for the best part of the set, it feels like these songs were written for the entire crowd.
Cuts off her debut album Sprained Ankle such as 'Something' tend to get a better response than her new release but it's hard to tell if that's due more to them having more traditional catchy choruses or if people just don't know the material that well. There's a clear, marked improvement in song writing between her earlier singles and her most recent record, Turn Off The Lights. Her sophomore album's intricate, building songs are so interesting to watch her unpackage and display a major maturity that's developed in such a short period. Technically, the performance is flawless – she moves from guitar to keyboard with ease and her vocal performance displays a dynamic range and tone.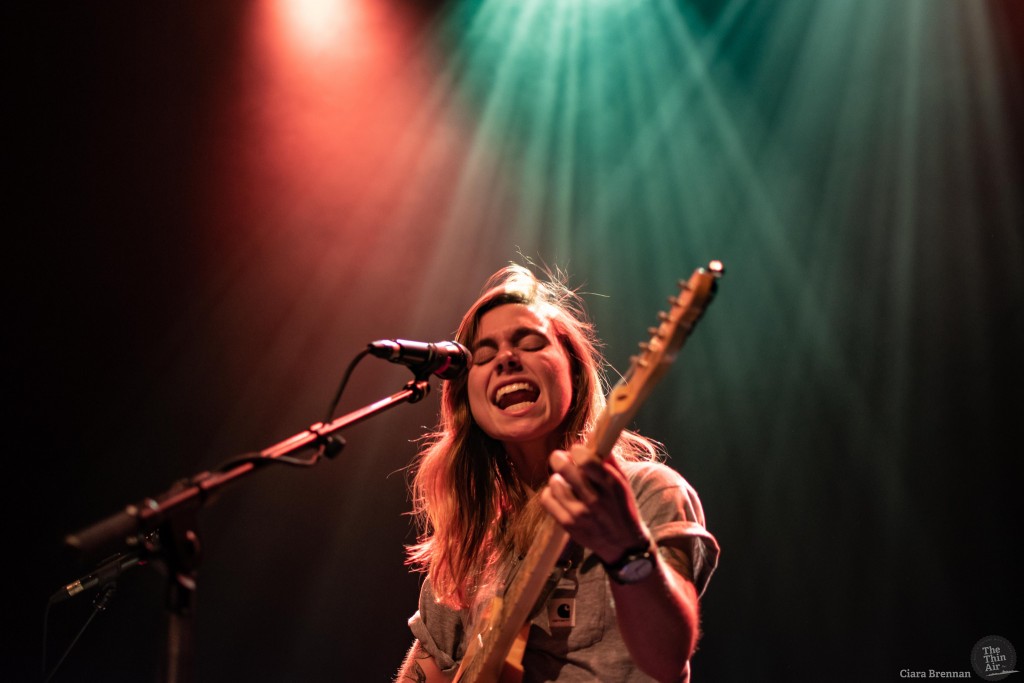 Whilst the stage interaction is at a minimal, it's almost unnecessary. Baker is a highly unique artist with the bravery to tackle topics as wide-ranging and personal as addiction, heartache, identity, beliefs and so many more with earnestness and authenticity and she doesn't need to rely on cheap stage banter to create a connection with her crowd. Baker is one of the best artists in the world today and should be playing to audiences far bigger than this one within the next couple of years. Kelly Doherty
Photos by Ciara Brennan