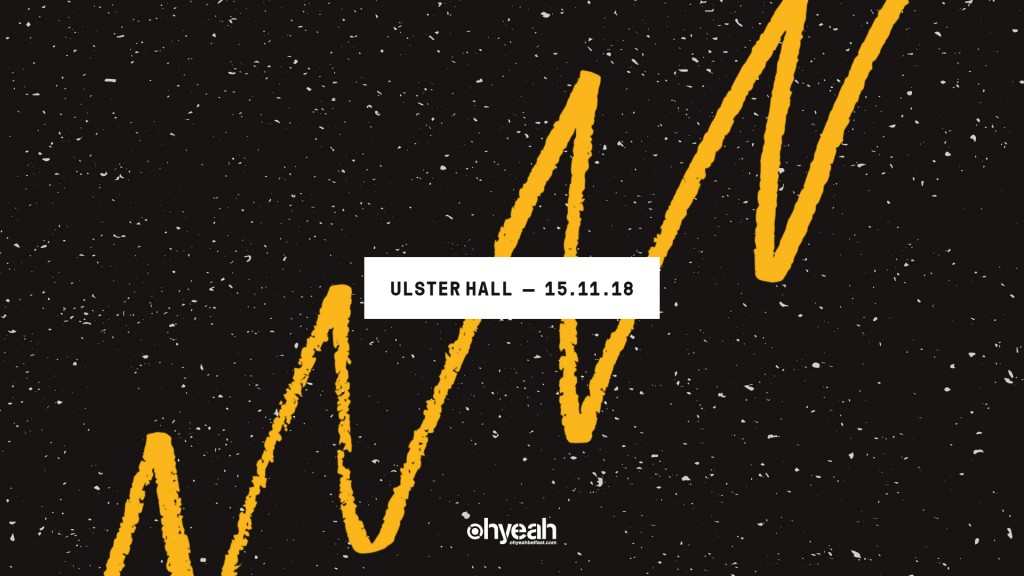 The shortlists for this year's Northern Ireland Music Prize has been announced.
Set to take place in Belfast's iconic Ulster Hall on November 15, the event – which is now in its sixth year – returns with three categories that formed part of the first NI Music Awards back in 2011: Best Live, Best Single and the Oh Yeah Contender Awards for best emerging act.
Over 80 industry and media cast their vote for all four categories over the last few months. The winners of each category will be awarded a cash prize. Best Single, Best Live Act and Oh Yeah Contender will receive £1,000 and £3,000 will go to the winner of Best Album.
See below for the shortlists.
Album of the Year
And So I Watch You From Afar – The Endless Shimmering
Ash – Islands
Bicep – Bicep
Brand New Friend – Seatbelts For Aeroplanes
Ciaran Lavery – Sweet Decay
Girls Names – Stains on Silence
Hannah Peel – Mary Casio: Journey to Cassiopeia
Malojian – Let Your Weirdness Carry You Home
Robocobra Quartet – Plays Hard To Get
Ryan Vail – Distorted Shadows
Snow Patrol – Wildness
The Wood Burning Savages – Stability
Best Single
Arvo Party – Liberté
Ash – Buzzkill
Brand New Friend – Girl
Cherym – Take It Back
Hot Cops – Decay
Joshua Burnside – A Man of High Renown
Kitt Philippa – Human
Robocobra Quartet – You'll Wade
ROE – Hey Thomas
Rosborough – Burn Blue
Snow Patrol – Life on Earth
The Wood Burning Savages – I Don't Know Why I Do It To Myself
Oh Yeah Contender Award
Cherym
Hand Models
Hunkpapa
Rebekah Fitch
Roe
Best Live Act
And So I Watch You From Afar
Brand New Friend
Robocobra Quartet
Ryan Vail
The Wood Burning Savages
There will be a second round of voting for all but Best Single, which will go to public vote later this week. The winners of all four categories will be announced on November 15.
The NI Music Prize is coordinated by the Oh Yeah Music Centre and is supported by Belfast City Council, Arts Council of Northern Ireland, British Council, PRS (Performing Rights Society), PPL (Phonographic Performance Limited), Help Musician's Northern Ireland, Invest Northern Ireland and Tourism Ireland.