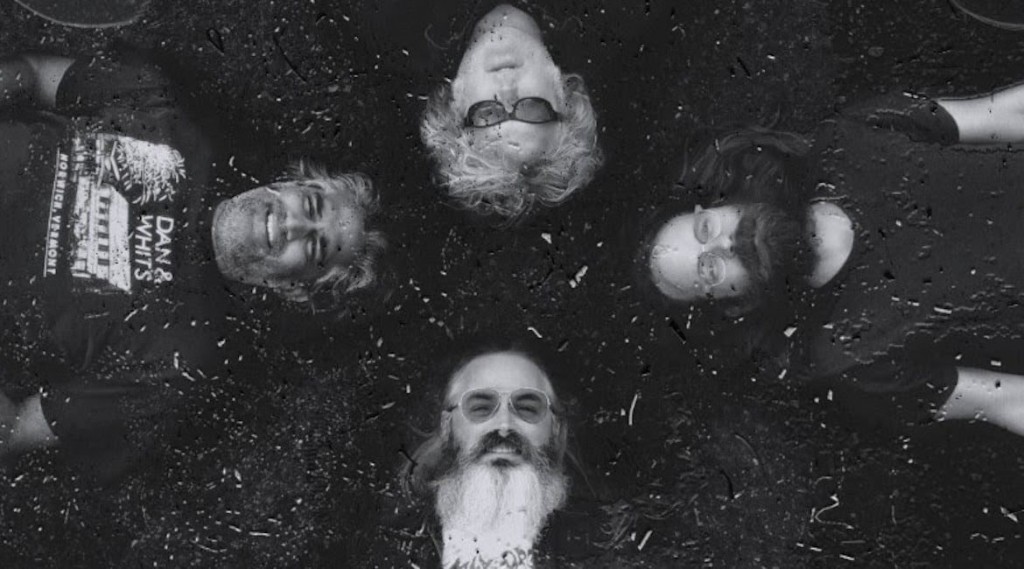 Ahead of shows at Belfast Empire Music Hall (

Sept 17th

) and Dublin's Whelan's (Sept 18th) Ripley Johnson of San Francisco psych alchemists Wooden Shjips talks to Cathal McBride about songwriting process, positivity and playing to "up for it" Irish audiences.
It's been a full five years since the last Wooden Shjips record. What made 2018 the right time for a return?
Well, it was 2017 that we reconvened to make the record. Hard to say why, really. For me, I just got the urge to work with the guys again so proposed a simple plan for making it. The plan was to make it very quickly, and not tell anyone, including our label, that we were doing it. It went very smoothly. It helps to have no outside pressure or artificial deadlines.
Is it difficult to keep the band going with members based in different cities nowadays?
It makes it hard to get things done, yeah. On the other hand, it makes it very easy to do nothing! But really it just effects the amount of time we have to jam and work things out.
How easily did V come together once you reconvened?
I wrote most of the songs in June, while on tour with Moon Duo, and emailed the guys then with the plan. We rehearsed a few times in August, recorded over 5-6 days in September. It was probably the easiest record we've made. We had our friend Cooper Crain (from Cave and Bitchin Bajas) mix the album, which was a first for us. It was good to hand that duty over to someone else, someone we trusted.


You've described the album as being "inspired by the tumult of the modern world, and the desire to offer a contrasting vision of peace". Did you feel it was important for the record to make this sort of statement to the world or was this mainly an escape for yourselves?
That's right. I definitely felt the urge to do something positive, something sincere. The negativity all around in the US was just a bit overwhelming. I always look to music to make me feel better. I use it for everything, really. It's my drug. So it wasn't a statement as much as a reaction, and a balm. And hopefully it's helpful for other people.
How does the writing process differ between Wooden Shjips and Moon Duo? Do you tend to write with one band or the other in mind?
I always write with a specific band in mind. If I come up with something that doesn't fit, I just set it aside, maybe use it later. I tend to be project-oriented in general.
As well as that global tumult, did any new musical influences slip into the writing process for this record?
It's hard to say, but I had been listening to a lot of new age, and ambient and drone music. And Spiritual jazz. Healing music, mostly. The new age stuff I had never explored before but there's been a lot of great reissues recently. The I Am The Center compilation on Light in the Attic is great. Deuter, Ashra, Xolotl, Laraaji. Also a lot of Popol Vuh.
Your tour stops off in Belfast and Dublin in September. How receptive have you generally found Irish audiences to your live shows in the past?
I love Irish audiences! They're up for it and they let you know it. There's nothing better than that.