Features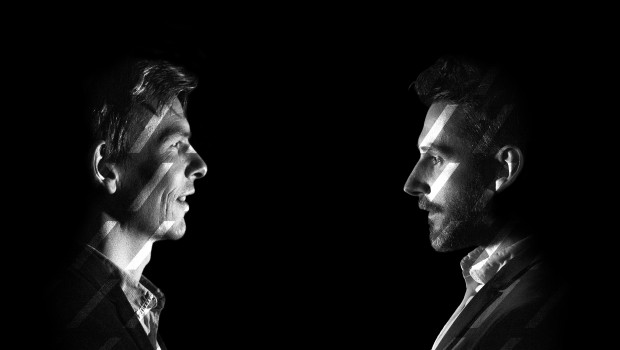 Published on October 31st, 2018 | by Brian Coney
0
Inbound: Ex-Isles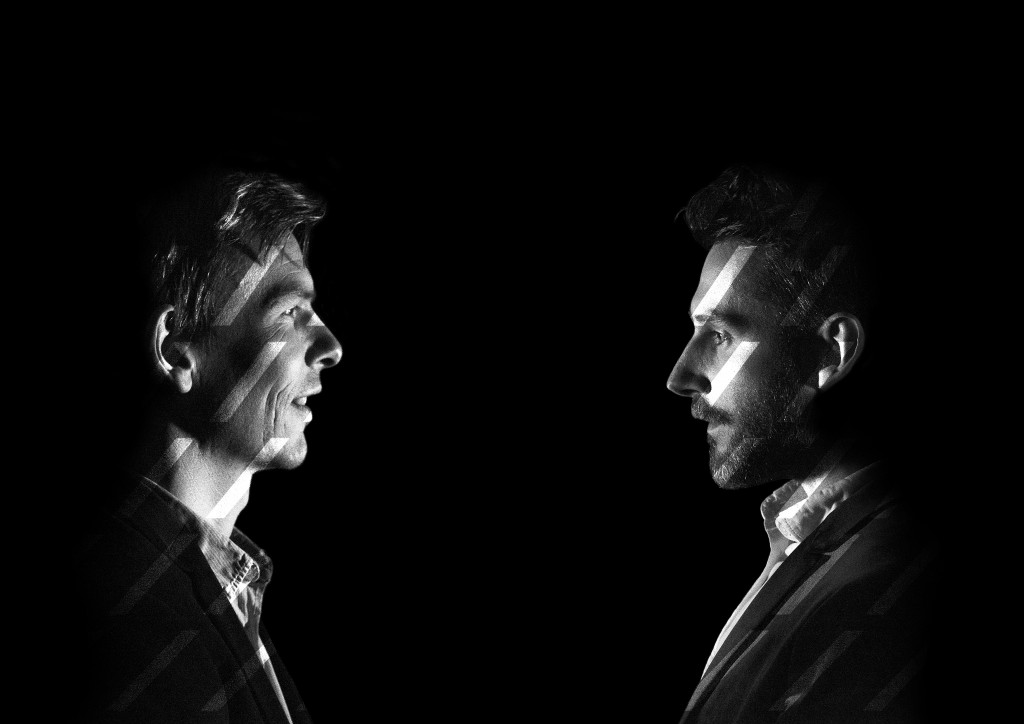 Last month, Belfast duo James Joys and Pete Devlin AKA Ex-Isles released one of the strongest debuts from an Irish act in recent memory. Masterfully nuanced and politically-minded, the expansive chamber pop of Luxury Mass conjured everyone from John Grant and Scott Walker, to David Sylvian and ANOHNI, all while introducing a project mustering its very own magic.
With the pair currently working on the follow-up to Luxury Mass, and a busy 2019 forecast, James Joys talks to us about their "dark swoon", impetus, collaboration, literary and musical influence, and crafting music that explores our growing alienation from agency over our own lives under capitalism.
Ex-Isles is a project that stems from you working on two James Joys records. At what point did you decide to break away and pursue something separate (and what was the overarching creative premise(s) that you had in mind when you did so)?
James Joys: Hello. Really to make distinct a way of making music, where the dynamics of our musical relationship was different from previous projects, where one of us was usually a collaborator to the other. It definitely feels like more of a commitment, where we sat down and said, right, I like your voice, and you like my noises, we both have a love of this singer and that writer and this producer and these composers and so on, and this will be us trying to write pop songs that use their work as reference points to begin with, and then really trying to mature the things that felt like they worked well in our previous work together – letting everything hang off Pete's voice, building arrangements around vocal phrasing, electronically processing recordings of rehearsals, drafts, and unused takes to create weird noises etc.
We have a good understanding of how each other likes to work too, which is actually to be reasonably independent, throwing recordings back and forth on our phones, and not rushing things. Luxury Mass unfolded in around six or seven months initially. There's definitely a shared trust in each other's ability to sense where a track needs to go, and if one of us decides that something needs a total rewrite, rearrangement, or cutting altogether, we're normally in agreement and happy to let the other work away at whatever needs doing. For me, it was also the opportunity to write lyrics for a specific voice that I know would carry them very well, as well as being able to play the piano more, and not to have to worry too much about how to do it live.
The really beautiful thing about this project is that we can do all the songs as just piano and voice, a three piece, and or a big old five-piece band. And when you can do that, you feel a lot more freedom as a musician, because beyond the production side, you have a whole other entity that affords you lots of opportunities for arrangement and instrumentation tweaks.  Our live band is great. We're both fans of live performances being quite different in terms of arrangement and dynamics from what's on record.
The "dark swoon" and "sly wit" of your music is in no short supply. What's the usual (if there is a "usual") process that you take to craft music together?

The only real constant is that the lyrics are written first, usually relatively quickly on my phone notes. I'll send them to Pete, who generally laughs and sees my run-on sentences as a challenge to take up. I like to throw words like 'intergenerational' and 'externalities' at him just to see how he decides to phrase them. Pete then fires back a core song recorded on his phone (I've got a real love for those first recordings, the excitement of opening them and listening to them is like nothing else, and there's a really nice quality to the shitness of the recordings too). The piano Pete works on is flat by roughly a whole tone, and it's pretty out of tune with itself, but it's bloody gorgeous. I'm sure I must have used some of those original phone recordings in the album.
So when we start working out the chords and arranging the songs, we never bother to transpose my piano back down, and Pete ends up singing at the top of his range, which gives his voice a bit of extra strain and heft. After that it's just a matter of playing the song over and over, and feeling our way through it, figuring out meters, phrasing, substituting chords, and maybe changing a few words here and there. After a while we'll start to get an idea of what we want to do production-wise once we begin recording, during which things can quite radically change again. A lot of extra bits get added in at the stage. So most of the time the songs just reveal their possibilities after a good few plays through them and it's a matter of being receptive to that.
Your music explores the hypocrisies of nationalism, the tragic figurations of the displaced, and our growing alienation from agency over our own lives under capitalism. On your debut album, Luxury Mass, did you explore these topics exclusively via lyrics, or in other ways?
It is through lyrics primarily, but the production of the record is rich, cinematic, and luxuriant because although we're singing about alienation, migration, loss, and lack of agency – quite cold, dispassionate things – the notion of a hearth kept returning when we talked about the record over cups of tea. I think we even thought about calling the record Hearth at one point. So although it was never an explicit decision, I think that that conception of a hearth and how it can signify comfort, warmth, safety, home, even rootedness, was an important element in creating sonic/textual distinctions and contradictions within a record ostensibly about uprootedness and displacement.
You've referred to the likes of Scott Walker, John Grant, St. Vincent and Jenny Hval, amongst others, as key influences. From which composers and vocalists do you think made the biggest imprint on the release, and how?

The sparseness of David Sylvian's delivery and the way some of his vocals are recorded very closely and set very intimately in the mix are probably the things that made the biggest imprint on what we set out to do. Scott Walker for the crooning timelessness and yearning for a Europe that could only exist in European art cinema, especially in songs like 'Winter Night' and 'It's Raining Today', and David Bowie in terms of pure vocal playfulness and variety. One of his last songs, 'No Plan', has this remarkable, soaring, oaky vocal performance, which you would normally put down to age, but he was warbling like that in his 20s too. I think John Grant pretty much has exactly the same vocal range as Pete, and there's a particularly lovely overall timbre that you get when you combine vocalists who sing in that range with a piano, which in pop songs is normally plonking away in the same register, so there's an interplay of timbres and textures that's really striking.
When I was producing it I was listening to a lot of stuff well outside of the genre – artists like Andy Stott, Tim Hecker, and Rashad Becker in particular and they definitely subtly bargained their way into Luxury Mass at certain points. But normally it's really just a matter of repurposing what you love about their music and their processes for your own ends, even if it's something as small as an occasional modular sigh in the style of Rashad Becker, or a pinguid wave of pixellated tumult à la Tim Hecker. For me it's more helpful to listen to things far less proximal to what you're writing or producing at the time. I really don't think it's a good idea to reference the mix or structure of a song you aspire to too closely like you're taught in college. I think those things are best remembered via tainted ears and faulty memory, because you'll end up with something a lot more alive to its own possibilities than a shitter version of other people's. And of course you don't want to be in a situation where your work points to everything else while not being very much of anything itself. I think it would have been really tiring to have been listening to David Sylvian's Secrets Of A Beehive or Scott Walker's Scott 3 during the process not only because we're so familiar with them but also that they're too close to what we were trying to achieve, not that we have come anywhere close to the quality of those records. But I would certainly have listened to Sylvian's Blemish, and Walker's The Drift, because they're weirder, and point the way towards what, in my opinion, pop music really can be, which is an artform threaded by layers and layers of possibilities and thrills, which few have come close to realising yet.
My hope is that Ex-Isles can be a kind of lifelong project that follows a similar trajectory to both those artists in terms of deep diving into the art of making songs, and really trying to gradually tease out the limits of what you can do. So for me, Luxury Mass is pretty straight ahead, but it's our first, and I hope that we'll get a little freakier, and try and push ourselves to experiment as we write more.

The album's sequence of abstractions on worldly matters, such as those mentioned above, seems to flow in a very intentional manner. Did you spend much time working on how it all pans out, from start to finish?
We spent a long time thinking about that, yes, and we definitely conceive it as a narrative from beginning to end; as something that takes your hand and pulls you through almost in an epistolary way, which gives you, as the writer, freedom to play with the certainty of any narrative voices. The album isn't designed to have stand-alone singles either, and instead we tried to make it so that the progression from one song to another intensifies the impact and feel of the next in a kind of tidal aspect of strike and withdrawal, and of strange little interruptive eddies, so that fuller enjoyment comes when you give yourself over to the greater flow of the record. It's probably a bit optimistic to expect that from listeners these days, and we're probably shooting ourselves in the feet, but it felt like the most coherent and natural way of articulating our ideas. 
The album is easily one of the more refined and carefully-crafted Irish releases of the year. With whom did you record it, and how did the experience vary from working together on James Joys material?
We initially spent a couple of days in the studio with Rocky O'Reilly at Start Together in May 2017, and recorded eleven or twelve songs as live takes – just piano, acoustic guitar, and voice, which is what we'd spent time rehearsing as. Rocky did a really great job, and had the patience of a saint, but when we got the masters back it felt like the songs – in terms of arrangement -sounded like good demos which needed to be crafted into something a bit more substantial. I think when songs aren't just straight ahead strum-strum-she-doesn't-love-me verse-chorus-verse things, there's an opportunity to dig a little deeper compositionally. And while it would have been lovely to have been able to afford to sit in a studio with a great producer like Rocky and his beautiful Roland Space Echo (there's still a lot of that on the record) and lovely synthy circuitry for two months and done that, that kind of luxury just isn't affordable for most of us these days. So we asked Rocky for all the stems of everything we recorded with him, and I decided to don my producer hat as James Joys and began rebuilding the tracks from the ground up.
I'd never claim to have the expertise or talent of a proper producer, but I think the more we listened to the tracks, the more we felt that the way I work as James Joys might actually be suited to what we wanted for Ex-Isles. What ended up happening then is that the process of re-producing made us rethink a lot of the arrangements, and so tracks like 'Wednesday's Child' are virtually unrecognisable from the studio version, which is very straight ahead guitar-based strummage. That synth-string section in the second half was written underneath the original vocals, and aside from the very last moments of the song – recorded in a stairwell at Start Together – all of the guitar was stripped out. In fact almost all of the guitar parts were stripped out of the entire album, as the more we worked on it, the more we wanted it to be anchored by the piano. There are still a few bits of the May sessions scattered throughout the record, but a lot of it was re-recorded in a tiny room upstairs in my rented flat. I like that process, where the production of an album becomes enmeshed into the writing and arrangement of it.
I think the idea of turning up to a studio with fully formed ideas that are simply put to tape is something that will never work for us. We thought it would last year, but it didn't. For us there has to be a long conversation between the song and its production so that it transforms it into something beyond what you might have initially imagined.
So I spent a long time just processing and reprocessing vocal harmonies, synth lines, and piano parts using granular synthesis, various tape delays and distortion units to the point of unrecognisability, and occasionally transforming them into MIDI to control different synths and things, all to try and create the luxuriant bed of sound that laps up against the edges of Pete's voice. So in the sense that it differed from working on James Joys material, I was using a lot of the same techniques I'd use in my experimental work, but it was a completely collaborative process where we were always making sure that we were trying to make a pop record. Pete has this really natural flair for just conjuring the most incredible melodies using my lyrics, and it boggles my mind how he does it. He's an amazing talent. But that was always the goal: lets make a pop record together, and one that is cohesive, with no attention paid to making any track a lead single. I think the album as an artform is still a really viable idea, and when you listen to how albums like Moses Sumney's Aromanticism or Kendrick Lamar's To Pimp A Butterfly are put together, they restore your faith in an artform –  like the novel – that is variously under attack by critics and industry experts as dying, dead, or irrelevant. As usual, Hip Hop leads the way.
Writers such as Deborah Levy, Lydia Davis, Ann Quin, and John Berger have made a dent on your music. From the perspective of how their work manifest as influence, did any defined epistemological or metaphysical theories or avowals reoccur?
They definitely made a dent on the lyrics, and I was reading each of those authors at various points during the last couple of years. A lot of the time the desire to write a song comes after an extended period of reading novels, rather than listening to music. Even just looking at and reading about art, especially the artist Anselm Kiefer, who I find endlessly fascinating, are useful to inspire ideas. For me it's generally always things outside of music. But yeah, the circular abbreviated style of Lydia Davis certainly imprinted on tracks like Fallen and Bellows. Many of her stories are short – just a brief paragraph, even a line – but so self-contained and assured, and I was keen to see if it was possible for us to do the same with song. That is, make a short piece that is no more and no less than it needs to be; like a kind of perfectly distilled enclosure where a musical and lyrical idea is presented, developed, and re-presented in an totally efficient way. I think they work. Pete did such a beautiful job on those tracks.
Ann Quin's writing can be so vivid and strange it either provokes or licenses you to experiment with writing yourself. The recent collection of some of her unpublished writing by Jennifer Hodgson, The Unmapped Country, is rife with thrills, and she can occassionally be one of those writers who I can't read more of a page of at a time because it fizzes with so much creativity that it becomes overwhelming: you kind of end up with snow blindness, or a feeling that you want to eat the paper its written on so you can literally digest the words. A story called Tripticks from that collection is particularly intoxicating and confusing, but brilliant. Reading it you sometimes feel like you alone are privy to 'words whispering among themselves', as the poet Nathaniel Mackey puts it, that you're watching a hive or a swarm just writhe around on the page in front of you, and you understand that there's an inner logic at work there, perhaps a little beyond your comprehension, but it's transmitting something to you greater than what's immediately apparent. So even if Quin's writing doesn't directly manifest palpably into our work – it would be more than a little brazen to claim so – her pure bolshiness can easily encourage us out of a creative rut. Sometimes it's easy to forget how much material, how much substance you are working with before you even write a note of music and while you're writing it – words, sounds, pronunciation, phrasing, articulation, accent, sentences, perspectives, and delivery. It all matters.
But Berger and Levy are just essential. Essential for all artists. We've also got to give a nod to Ursula Le Guin's The Dispossessed. It came up a lot over our tea breaks.
You're a Belfast-based act. There seems to be a much more potent sense of pride and, dare it be said, collectivism amongst musical acts in the city than as recent as two or three years ago. Do you sense that? And what do you feel are the main advantages of being based here compared to, say, London?
We've only been back here for just over two years now, after quite a long period away, so Belfast is largely a different city now to the one we left. We have felt a little isolated from the scene here until relatively recently, but we have had the support of Moving On Music over the last year on another couple of projects and this one, which has been invaluable. It's great that the weirder stuff is more visible than it was ten or twenty years ago. Belfast has Moving On Music in part to thank for that, and I think their bringing over of musicians like Han Bennink's ICP, Peter Brötzman, Jenny Hval, Idris Ackamoor, Richard Dawson, Olan Monk, and JACK Quartet has been vital to keeping the scene here on its toes.
I think you might have written a thing for Bandcamp recently about the more sonically daring stuff that's happening here, and it was good to see people like Group Zero, Blue Whale, Documenta, and Barry Lynn getting props for keeping the weird alive. But there's also groups like the Brian Irvine Ensemble, and the folks at Resist who put on incredible underground electronica. It's also great to have a label like Touch Sensitive doing its best to support local oddities. So yeah, there's certainly stuff happening, but I think more needs to be done to connect the dots, as it were, particularly between musicians and promoters, as although it's a tiny little provincial scene, I think it's quite easy to feel a little cut off from each other, and to retreat into cliques. Though, from a personal standpoint, a lack of self-confidence and aversion to networking plays a big part in that. I can see things improving.
Certainly the advantages for us have been having a support network of family and friends without whom we would never have been able to have the time or the space to write and produce the record. Their help and support has been unreal, and the expense of living somewhere like London – where, personally, I would love to live – would have made this work absolutely impossible to do. 
You're currently working on a follow-up EP to Luxury Mass, which will explore "the normalisation of the intersecting horrors of constant war and hyper-nationalism." Are you exploring these matters to gain some personal elucidation/reprieve, or simply to offer your own version of events, musically, for the greater listening public?
I think you always try and write your way into, around, and out of a subject, so there's an element of trying to find clarity or elucidation for yourself, yes, but sometimes all that is possible is squinting through a smeared window, and the writing part is fuelled by a grieving for a fuller understanding. And it's the process of writing that guides the shape and gist of the lyrics. So for a track like 'The Theatre', I had a small constellation of thoughts and ideas around the bombing of Yemen, British-Saudi arms deals, and the Bataclan attack, and how, in the contemporary Western mind, when wars we begin abroad dare to manifest themselves on our own shores, we're consistently astonished that the territory of war has temporarily encroached upon somewhere so close and so familiar. It's the imperialist mindset. So I started to read and write my way around these events as best I could. You implicate yourself into those dramas to the degree that that's possible, and sometimes you get yourself into a muddle of perspectives and a tangle of pronouns and narrators, so it's a matter of letting them talk among themselves as you write, and sifting through them and rewriting and rewriting to find the voice or voices you want for a particular passage. And if you do it well, you do come out the other end with something that can be quite, personally, abreactive. But I think there's also a part of me that wants to admonish, that wants to call out basic hypocrisies, and go you know, 'fuck these guys for supporting this' and 'fuck these guys for excusing it' and 'fuck these guys for not challenging this' and 'fuck these guys' self-righteous moralising'. Those are more or less the underlying drives right there – anger, and my unwillingness to alchemise it into cool self-possession, or a blinkered faith that it'll all work out in the end, when literally the exact opposite is true right now.
The subject of the new EP is underpinned by a more material, mineral anger, compared to Luxury Mass which is generally a more plaintive, melancholic, and certainly personally despairing affair. I think after writing the lyrics for 'Arrival' and 'The Mourning Tide' – the two most overtly political songs on the album – there was a tilt towards wanting to write more outwardly and directly at something, and of addressing specific attitudes, while still being as playful and slippery as we can in terms of sincerity, honesty, and self-regard. The song form can be the most amazing vehicle for deftness and ambiguity, partly because vocal delivery, performance, and arrangement come into play as well – Bowie was an absolute master of droll slyness in his delivery, and Pete and I regularly laugh at and imitate the way he sings and shapes certain phrases: I'd hazard to say that he was rarely serious. I sometimes laugh at how Pete sings some of our more sober lyrics. So although the questions the new songs ask are perhaps more direct, and we are more comfortable in and certain of the corner we are fighting from, it is important for there to be some degree of mischievous underhandedness, and I think that sudden, mixes and jarring switches in the lyrics between say, cold procedural, bureaucratic language, quasi-religious platitudes, and indulgent moaning are enjoyable ways of doing that. So yes, they offer an opportunity for reprieve and elucidation for us, but also a way of offering a version of events that reinforces specific connections and hypocrisies that play out behind and underlie the surface of these events.
Recommend us three Irish artists that we should all be listening to.

She's not a musician as far as I know, but the writer Claire-Louise Bennett's Pond is one of the most affecting, funny, and intimate books we've read recently, and is someone we'd both recommend for the strange meandering, improvisational, and musical quality of the writing. There's a delicate artistry, slyness, and nimbleness to her prose which had a profound affect on how we approached Luxury Mass when we re-produced and rearranged it last year. I personally love art that discloses itself to you slowly and patiently, as if it could take your arm and gently pull you aside and pour itself into your ear. There are strange shimmering depths to her writing that compel you to return to it again and again.
The composer Brian Irvine (and his ensemble) should be getting a lot more attention, especially from younger musicians here, because he is a great example of not taking yourself too seriously, not concerning yourself too much with genre-loyality, while writing some of the most technically well-crafted, vibrant, and idiosyncratic orchestral music that's more punk than all the punk bands in Ireland put together. His is a really pure dedication to the impurities of his craft. Thirdly, we've been listening to the acapella vocal group Landless constantly over the last while. Their album Bleaching Bones is stunningly beautiful and deserves a really wide audience. I think we have tentative plans to ask to work with them on another project over the next year, if they'll have us. 
If no man is an island, how come so many continue to act as if they were?
It's difficult to personally admit the scale to which you've been a beneficiary of a fundamentally unequally distributed system of money and opportunity. It's why we don't seem to challenge rich and powerful men's assertions robustly enough that they're "self-made" and "entrepreneurial", or seek to upend the constant parade of mediocre men whose inherited privilege parachutes them into positions of public office and influence, and who slip too easily into the adjunct employ of darker, insidious, soft power (Nick Clegg, George Osborne, David Cameron).
However, if we won't admit to the more pedestrian (and normalised) advantages many of us are benefitting from in the everyday, then the task of effectively confronting the enormous system of entitlement of a class of people who rule over us diminishes and becomes difficult to imagine, because it all springs from the same well, that is, neoliberalism; a system that depends on and encourages the atomisation of society into super-individuated, competitive choice-consumers. We like to believe that we have earned our influence, our power, successes, and our privilege through making the right choices, choices ostensibly available to everyone. Neoliberalism's core assurance then is that when we fail, it is because of a failure in our own individual character – personal negligence, idleness, stupidity – and not the result of intersectional structural disadvantages in class, gender, race, socio-economic footing, prevailing political and economic conditions etc. Neoliberalism presents itself as an immutable, neutral, and natural order, to which we address our labour in expectation of material return; capitalist benediction.
So I think there's a powerful draw in believing and acting as 'islands', because if you, on your own, can appear to have overcome obstacles and impediments on your way to prosperity, as delineated by neoliberalism, it's a much more appealing paean to Capitalism's Heroic Individual myth than one which acknowledges huge networks of bureaucratic and state infrastructure, subsidized civic provisions, hereditary advantages, and plain dumb luck. It also means you are doing the propagandistic legwork necessary to maintain the neoliberal orthodoxy of "hard work", individual grit and competition. Keep calm and carry on. Work as we know it today literally doesn't pay anymore yet somehow our economic system doesn't need to coerce us into supporting its ideology unquestioningly, as its such a supremely intrinsic truth woven into the fabric of our every waking hour. It takes great energy to envision an alternative yet alone enact one, but we're all too fucked from working temporary minimum wage administrative jobs for global accountancy firms, manning call-centres for recruitment agencies, and working as mortgage advisors for Buy To Let spivs from the generation above us, while juiced on huge doses of Sertraline just to be able to get through the day. Inevitably you get your suspicions confirmed that the fundamental nature of these bullshit jobs is to foster and sustain a state of growing alienation from each other, to loosen the bonds between us, pit us against one another, and to castrate the possibility of collective action, which is the only kind of action that can address the crises of inequality, the nature of work, and climate change. And of course, neoliberalism has infected our repsonse to these crises here in the way it foregrounds small individual actions of the consumer over the radical, revolutionary change spearheaded by governments, state and international institutions, businesses, and corporations, that we desperately need. Every little helps is an insidious fucking cop out. The "big society" is one of small acts that siphon off the energy needed to redress ingrained structural imbalances, weaponised austerity, and ruling class indifference.
The fact that islands' edges are so well defined geographically, and so palpable as both a perimeter and a marker of enclosure, means that any transgression of these borders can be portrayed within the context of uninvited or maurading intruders much more vividly than a landlocked country with its invisible arbitrary boundaries. People and institutions are easily 'othered', as it isn't difficult to picture islanders as – mistakenly – more inherently 'native' than populations of countries that border other countries. Islands are frequently the sites of imagined utopias – Plato's Atlantis, Thomas More's Utopia, Huxley's Island…Farage's Little England… – and it's a seductive fantasy, especially for those of a any nationalist, or Brexity persuasion, with their fantasies of war, cultural purity, their imperial self-regard, and their ingrained suspicion of outsiders. And you've got to wonder what these people's fantasies for Britian after Brexit actually are – probably raising Enoch Powell from the dead so that he can certify that each child born is descended from the DNA of an immaculately conceived English crumpet. Sickeningly ironic of course that that the narrative of the EU as a controlling, interfering, colonial behemoth imposing its will on the Blitz-spirited natives of the British Isles has been painted by elite public schoolboy millionaires whose relatives undoubtedly spent centuries looting and violently genociding the planet to satisfy they're own racist tyrannical thirst.
You quote John Donne, but for me the most interesting bits of that passage are the ones that follow: "…every man is a piece of the continent, a part of the main; / if a clod be washed away by the sea, Europe is the less…", and "…any man's death diminishes me, because I am involved in mankind".
In moments of existential despair about global apathy to families of refugees drowning in the middle of oceans and dying trying to cross Europe's external perimeters, and in the face of the utter soul abortion of Brexit, its a moving and vital passage that keeps you alive to the necessity of giving a shit about what's happening to other human beings as a result of the untethered global capitalism that we're beneficaries of, its worsening conflicts, and the openly fascist leaders that fuel its advancement. Corporate, isolationist authoritarians like Trump and Bolsonaro are the ripest fruits of Capitalism, and it's always profoundly dismaying to watch people's shock and incredulity when men like them are elected. I think certain people of a centrist mindset are often offended and frightened more by their crassness and honesty about using (and weaponising) the mechanisms and powers of a system that is fundamentally rigged against the poor and disenfranchised against the poor and disenfranchised than they are about the very structural apparatuses that encourage these dangerous, stupid, entitled men to run for office. They'd rather an eloquent Harvard Professor drone bomb Syrians and deport refugees than have a dyspeptic, stupid, silver-spooned orange hemorrhoid do it.
I'm constantly tired of reading that Capitalism is in crisis and that it needs fixing again. Capitalism is the crisis. 
Finally: let's fast forward to mid-2019. Where are Ex-Isles, physically, figuratively and creatively? 
It's the writing we enjoy the most, so if we were able to sustain that into next year and beyond that would be wonderful, as it feels like we're not going to be running out of ideas any time soon. There are definitely uncharted combinations of chords, clusters, melodies, and noises to explore. Pete and I have a couple of other collaborations in the works too. We recently wrote a big choral work called A Constellation Of Bargained Parts, and a recording of it will be coming out in January which we're working on now, and really excited about. We should have our EP out by then, too. We're also looking into another Pete Devlin/James Joys collaboration that sounds a bit…Swans-y. Can't say anymore.
Go here to buy Luxury Mass.
Keep up to date with all things Ex-Isles here.