Dublin indie rock quartet Bouts are about to hit the road for the first time in almost five years in support of their new album, Flow.
The 9-track album – which is released on January 25th 2019 and available for pre-order from today on Wonky Karousel Records – will be available on a limited run of 100 vinyl records. Half of the run will sold exclusively on their UK and Irish tour which kicks off in London with two shows (Lion Coffee + Records and The Finsbury) on Saturday, January 26th.
The tour then moves to Ireland for a series of five Irish shows:
Wednesday, January 30th: Roisin Dubh, Galway
Thursday, January 31st: Pharmacia, Limerick
Friday, February 1st: Roundy, Cork
Saturday, February 2nd: The Underground, Dublin
Sunday, February 3rd: The Menagerie, Belfast
Tour support comes from Silverbacks, Oh Boland, Laurie Shaw, Van Panther, Any Joy and Hot Cops: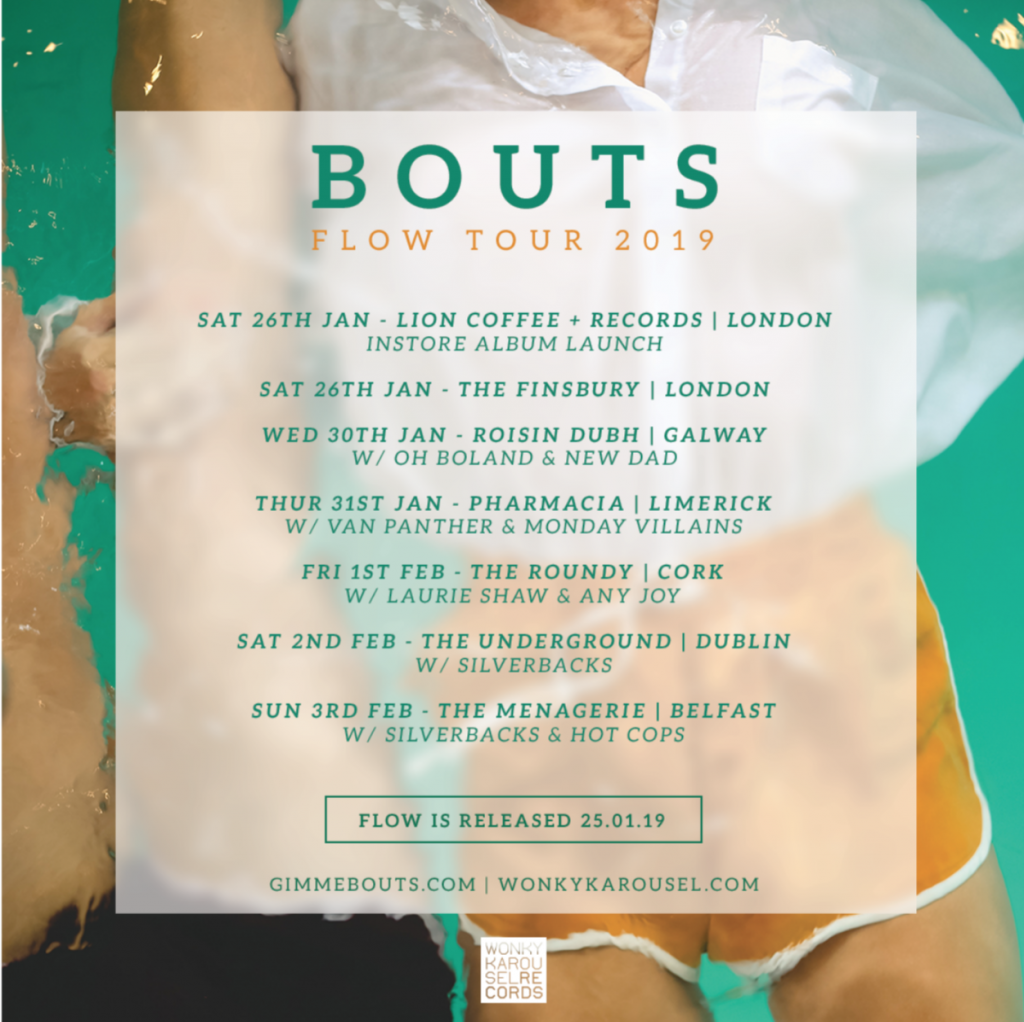 Recorded by Fiachra McCarthy (Squarehead, Shrug Life, Switzerland, The Run Ons), mixed by Jesse Gander (Japandroids, White Lung, Sweat Threats) and mastered by TJ Lipple (Bats, Jogging, Fugazi, MGMT ), Flow will also be released on all digital platforms on January 25th 2019. Pre-orders will be distributed in early January.
Bouts have also exclusively shared album teaser 'Love's Lost Landings (Part 2)', the follow-up to last month's 'Love's Lost Landings (Part 1)':