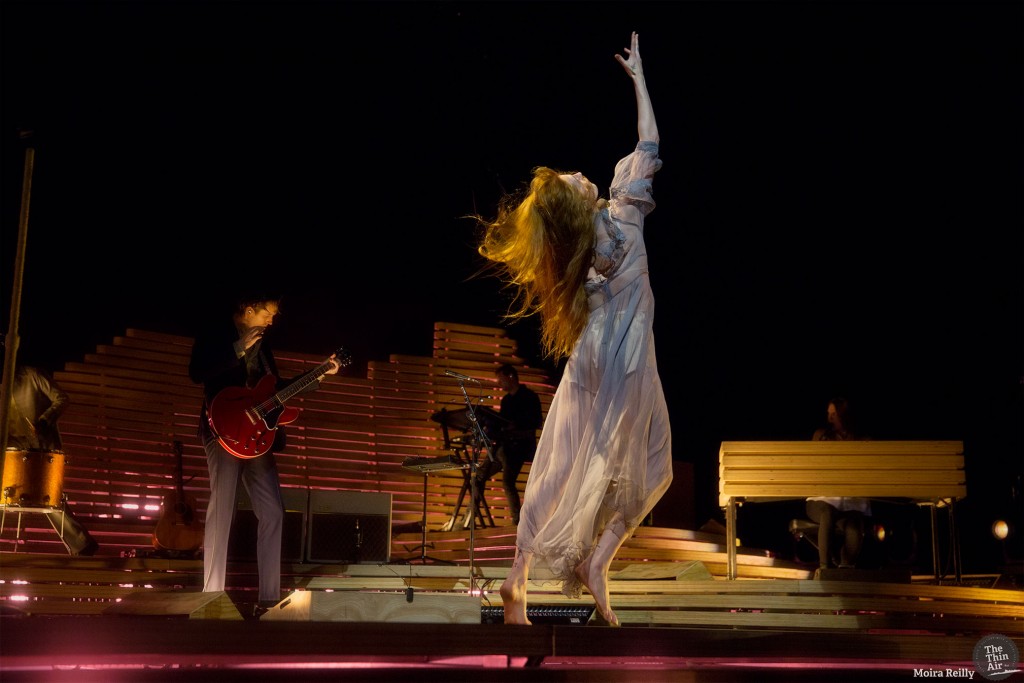 It's been nine years since Florence Welch and her varied band of musicians burst into the mainstream with their orchestral indie pop and grew to extreme levels of fame. Since then, the indie pop phenomenon has released four well received albums and has developed a reputation for emotional, bombastic live shows.
As an artist with a fairly traditional album cycle approach in an era of constant Spotify releases and attempts at social media virality, Welch's work veers in and out of the spotlight every couple of years so it's easy to forget just how impactful Florence And The Machine's back catalogue is until she's on stage flying from anthem to anthem. Even though they receive the most muted crowd response of the set, new cuts from the recent album High As Hope are the most expansive and impressive. Album opener, 'June' starts the show on a tender and emotional note whilst single 'Hunger' showcase's Welch's vocals and their strongest. These tracks maybe slightly more stripped-back than previous releases but they manage to fill every corner of the arena with a delicate sadness.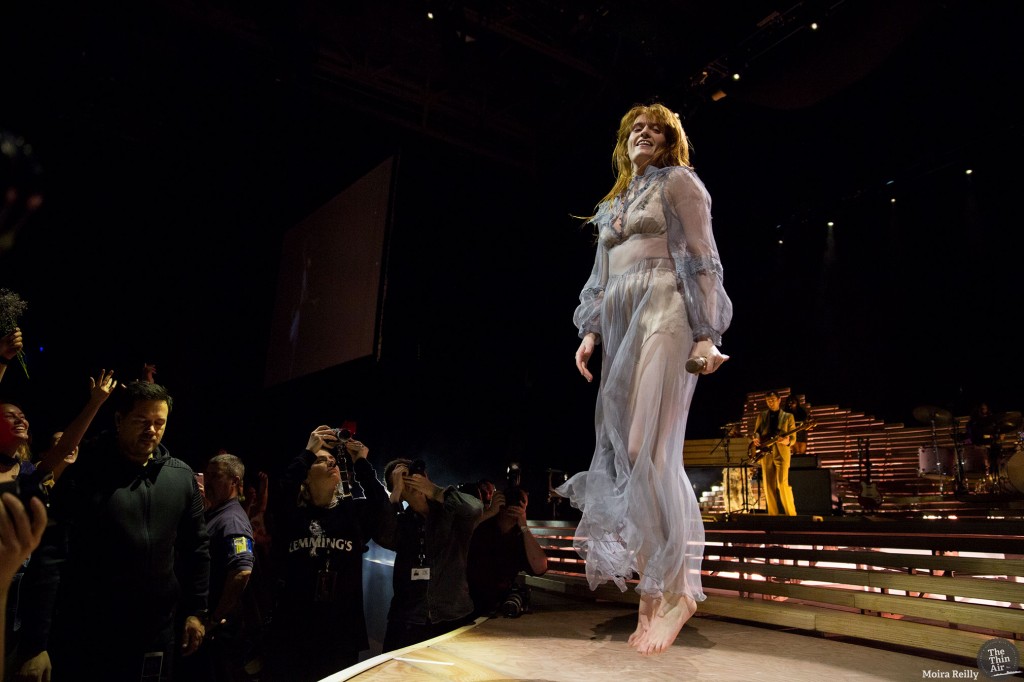 Welch's live show is constantly at odds with itself in an exhilarating manner. Initially, she glides into a moving speech about the power of love and imploring the audience to hug each other whereas moments later she's physically grabbing the crowd with an urgency and intensity. Her admissions of shyness and stories of being drunk in her early teens are endearing and true to form for an artist who ballet dances around the stage whilst belting out numbers about substance abuse, broken relationships and so many more topics that are so rarely spoken about by women in mainstream music.
The show reaches numerous euphoric peaks with 'Patricia's' refrain of "I believe her" being chanted dutifully around the crowd in a time where that phrase has never been more relevant. 'What Kind Of Man' adds a rocking element to the show and is performed with a powerful intensity that concludes with Welch breaking free into the audience and running around embracing her crowd (all the while not missing a note).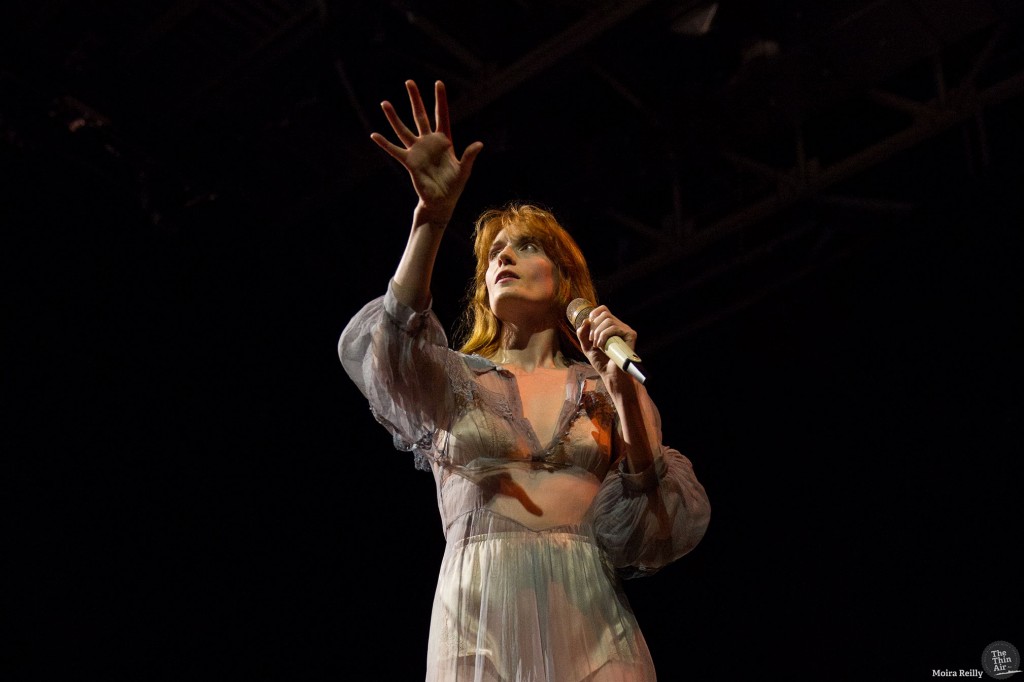 Without being hyperbolic, Florence And The Machine is one of the greatest live artists in the world today. Time after time, her live shows are breathtaking and inspiring. Despite the size and capacity of a venue like the 3Arena, she manages to create an intimate experience with her boundless energy and personally engaging lyricism. At the end of the show, the crowd go away feeling like they were truly part of something special – a little view into the gloriously emotive world of Florence Welch. Kelly Doherty

Photos by Moira Reilly