Live Reviews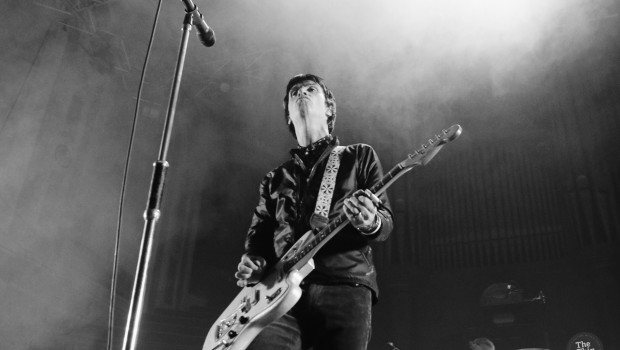 Published on November 3rd, 2018 | by Brian Coney
0
Johnny Marr @ Ulster Hall, Belfast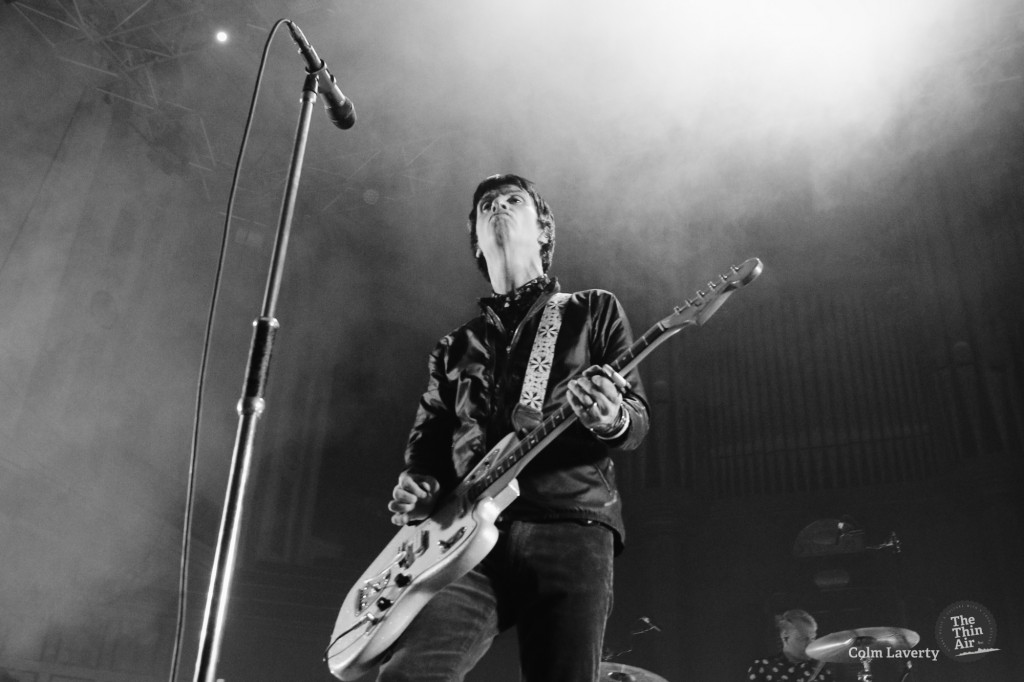 "Sorry, I forget to say shit in between songs. Oh yeah, politics. Fucking great, right? Don't worry. This is a safe politics-free zone for tonight. I'm allowed to take the piss, though…"
34 years on from gracing its hallowed walls with the Smiths, Johnny Marr is mid-way through a generation-blurring set at Belfast's iconic Ulster Hall. He's one day into his 55th year, and with his recently-released third solo album, Call The Comet, marking a new creative resurgence, he's twice the character and poise of that 21-year-old back in 1984.
Kickstarting a new European tour, tonight bridges three eras into one seamless celebratory whole that puts Marr's palette-spanning career – from the Smiths, Electronic and beyond – centre-stage. Best of all, befitting Marr's custom, rather than look backwards or inwards, it's a set that casts its gaze outwards, and onwards, all while accommodating the past.
While opener 'The Tracers' packs a somewhat muted introductory punch, a pitch-perfect rendition of the Smiths' classic 'Bigmouth Strikes Again' restores balance with aplomb five minutes in. A string of stellar solo efforts – from recent single 'Jeopardy' to the sublime 'Hi Hello' – swiftly follow, before the singular jangle of Meat Is Murder peak 'The Headmaster Ritual' seals the sense of occasion. Though lacking Morrissey's wallowing histrionics, both here and throughout tonight, Marr offers a feature-length reminder us his shapeshifting talents, both as a bona fide guitar hero and a vocalist operating on his own terms.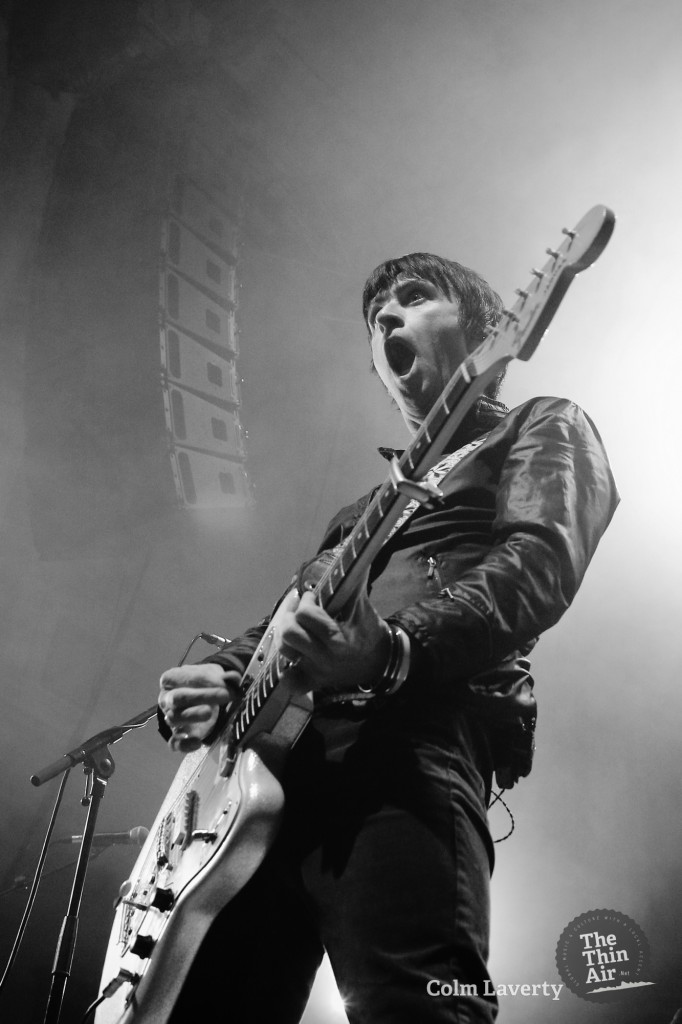 Highlights are many: Electronic single 'Getting Away With It' reels in the years with real pop authority; a frisson-inducing rendition of the Smiths' 'Last Night I Dreamt That Somebody Loved Me' is ushered in with its iconic piano opener; new single 'Spiral Cities', meanwhile, is where Marr's instantly recognisable signature Fender Jaguar tone is at its most potent.
But having teased the crowd with the intro to 'This Charming Man' ("Don't underestimate me," he says with a smirk. "Actually – don't overestimate me.") it's a brace of stone-cold Smiths' classics towards the end ('How Soon Is Now?' and 'There Is A Light That Never Goes Out', which is dedicated to Rory Gallagher) that jointly elevate this evening from enjoyable to truly memorable. Bowing out via another Smiths' gem – the bombastic scrapped single 'You Just Haven't Earned It Yet, Baby' – Marr's two-hour exhibition is a resounding memo that, when done right, the past and present can get along just fine. Brian Coney