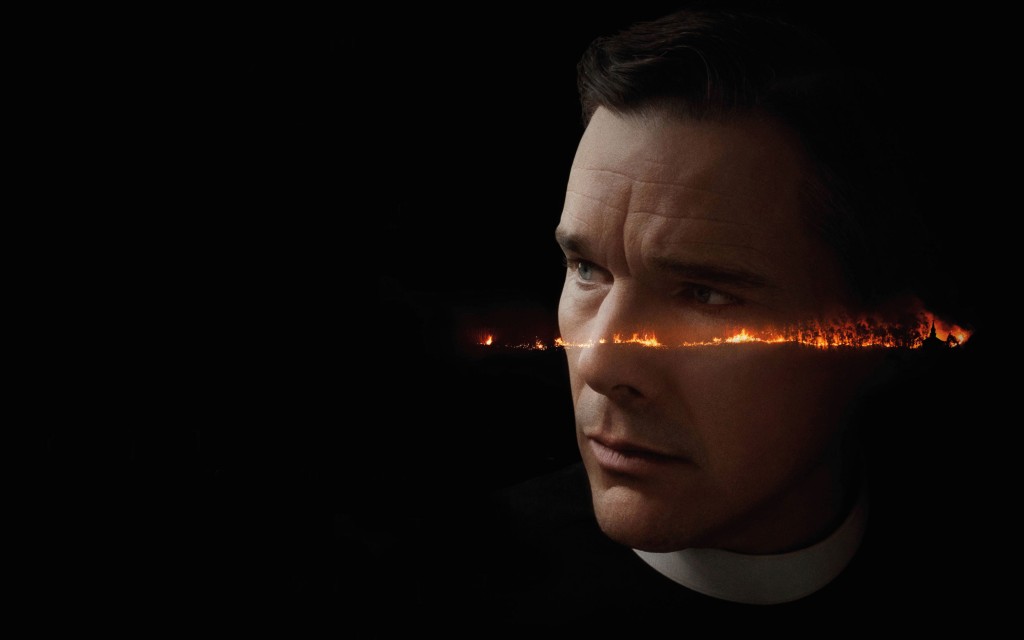 To mark the end of 2018, we've sent our film writers rummaging through their scrapbooks for the year's highlights. Here are the moments, scenes, performances and film-making achievements that we just couldn't shake.
1. The ballroom scene in The Square
In The Square, Ruben Östlund sets about unpicking the false civility of the modern urban beta male (Cales Bang's museum director) with slow precision. But then, about two-thirds of the way through, he sets off a firework, in which a hulking performance artist (Terry Notary) goes full simian during a high society dinner, baboon screeches, smashing crockery and eventually grabbing a woman by the hair. Ironic laughter gives way to a stunned silence, Stockholm's 1% turned to statutes by the observer effect. One of the year's most tense and bitter sequences. Conor Smyth
2. Seamus Heaney offers solace in Unquiet Graves
Two moments stand out in Sean Murray's Unquiet Graves, an investigation into the loyalist Glenanne gang in Armagh and Tyrone in the mid-70s, who hunted down Catholic civilians with tacit and operational support from the British security forces. The first is a supposed plan (never acted on) for loyalist paramilitaries to massacre a Catholic primary school, in order to trigger a cycle of Rwanda-style butchery, a chilling reminder of how close we came to the abyss. The second is the closing coda, which brings Seamus Heaney's "The Strand at Lough Beg" to animated life. After all the horror and pain, Stephen Rea's reading of Heaney's verse, a tribute to his cousin, shot dead at a checkpoint, offers a moment of respite, embracing the audience in a spirit of love and service. CS
3. The bathroom discovery in Sorry To Bother You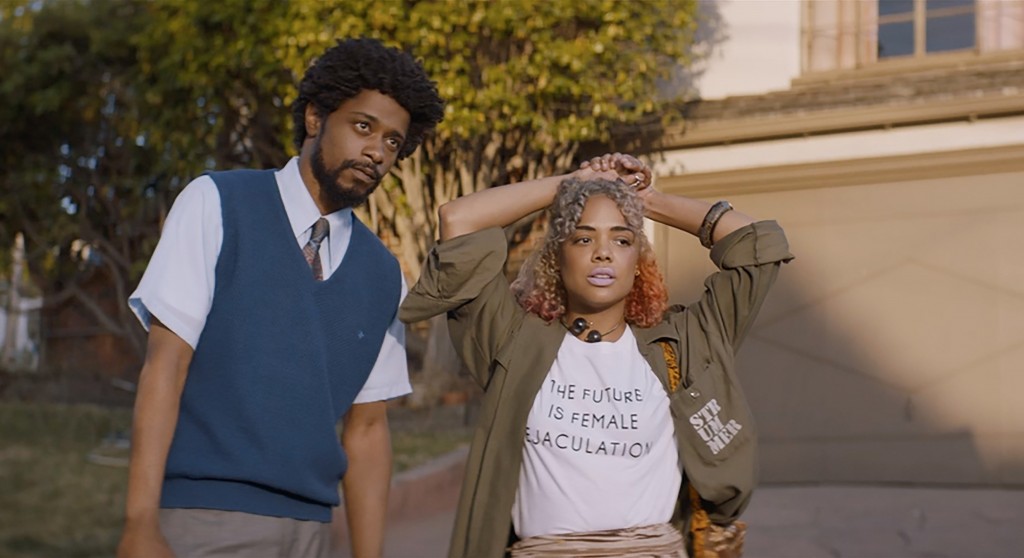 What Boots Riley's Sorry To Bother You lacks in screenwriting discipline, it makes up for in audacity, and that gleeful abandon reaches its peak in its third-act turn, in which makes a grim discovery in the bathroom of psychopath CEO Arnie Hammer turns the cartoon horror to 11. The WTF moment of the year. CS
4. Sssssh! A Quiet Place makes the case for going to the cinema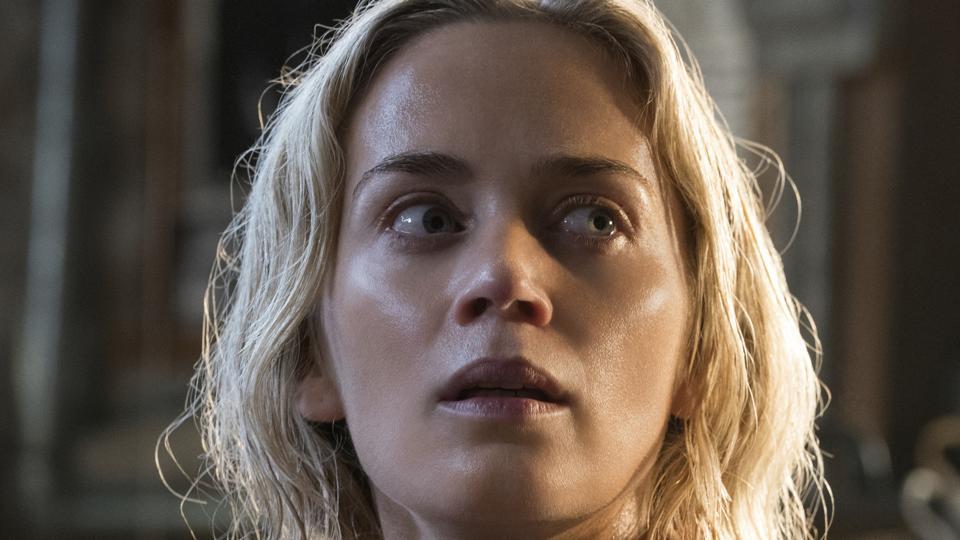 Netflix's bottomless wallets prompted many back and forths in the Colosseum of Internet Opinion, but the best arguments for the 'cinematic experience' remain the movies that embrace it. No film in 2018 gained as much from a packed multiplex theatre as A Quiet Place, John Krasinski's tense, nippy horror-thriller about a world where blind alien insectoids hunt down anyone who makes a noise. Phones off, popcorn cooling, minstrels unopened: from its unforgiving opening sequence onwards, the film demanded you shut up and pay attention. CS
5. The dreamworld colouring of Kissing Candice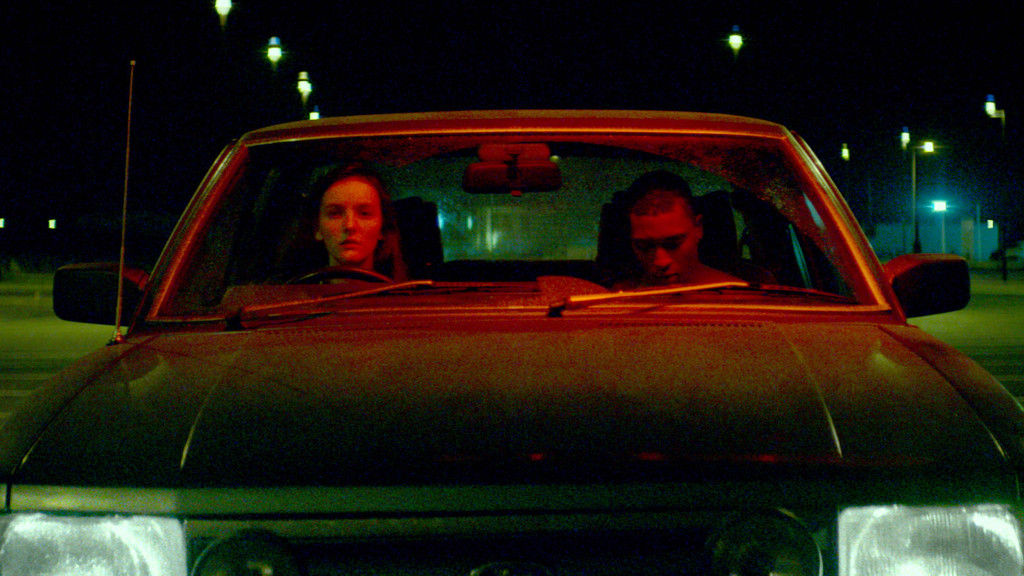 Kissing Candice soaks its story of disordered youth in holly greens and hot tinsel reds, and moves with breathless impressionistic daze. Aoife McArdle, born in Omagh and raised on both sides of the border, has spent her career making music videos and commercials for high-end brands, and her experience with colour, framing and singular, striking imagery gives Candice the rush of the young and the new. CS
6. Leave No Trace does quite the opposite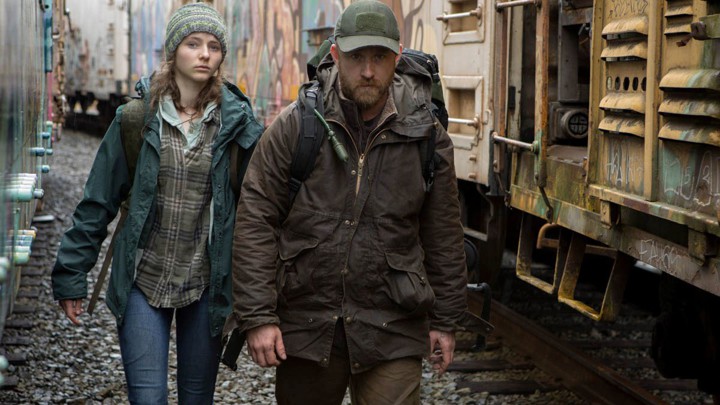 Leave No Trace, a subtle yet profoundly emotive story about an ex-veteran father and his young daughter living off the grid in an Oregon park, is just beautiful. It is a film that dares to be subtle, to allow the actors to tell the story through facial expressions, gestures and only the sparsest of dialogue. This narrative builds towards a conclusion that is entirely logical yet overwhelming in its message about love, family and coping with personal trauma. While it may not have the widescreen heft of Thanos enacting revenge on (half of) the universe, the traces that it leaves on the viewer last twice as long. Ross Thompson
7. Mission Impossible: Fallout's finger-clickin' good time
Bonus points were awarded for featuring an opening sequence which, if the onscreen text was to be believed, was set in Belfast. Yeeooo! RT
8. American Animals inverts the modern heist genre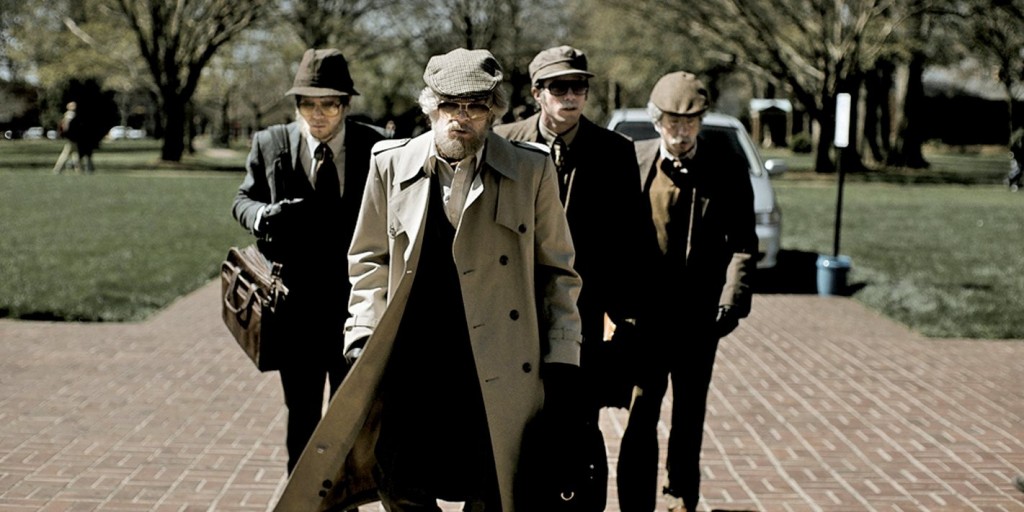 And has a lot to say about young male disenchantment, to boot. RT
9. There are 2 Many Spider-Men in Spider-Man: Into The Spider-Verse
Nic Cage spitting Sin City groaners as Spider-Man Noir? Sure! Hey, what about Peter Porker, the Spectacular Spider-Ham, voiced by John Mulaney? Why not! It's the sort of inspired lunacy that wouldn't cut mustard at Marvel Studios. CS
10. Kevin Barry wants The Troubles back
The O'Donnell family, the subject of Sinead O'Shea's A Mother Brings Her Son To Be Shot, is ravaged by paramilitary violence. The father is in jail for trying to blow up a police station; the older brother is blasted in the knees by the Ra and turns suicidal. Despite this, its youngest member, Kevin Barry, drifting on the dull Creggan estate, misses the drama and the romance of The Troubles (or, at least, the version of it in his head). A bracing reminder of Northern Irish deprivation and the short leap from boredom to extremism. CS
11. Walking down the aisle in Crazy Rich Asians
Jon M. Chu, director of the mega-successful Crazy Rich Asians, learnt his trade in music videos, and it shows. When two side characters get hitched, Chu choreographs the bride's entrance perfectly, set to with Kina Grannis' delicate cover of Elvis Presley's "Can't Help Falling in Love". It's sweet and idealised and captures something of what it feels like to look at your beloved. CS
12. Phantom Thread's dagger dialogue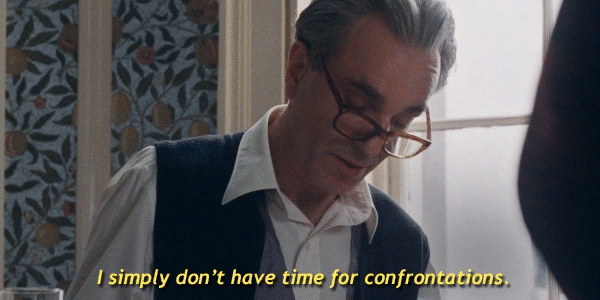 Reynolds Woodcock is the year's greatest comic creation, lacerating souls before he's even finished breakfast. "No one gives a tinker's fucking curse about Mrs. Vaughan's satisfaction!". Paul Thomas Anderson and Daniel Day-Lewis weave a rich seam of caustic delight. CS
13. Pixar serves up a tasty short
As much as I loved The Incredibles 2 (and I really loved it), Domee Shi's short "Bao", about a lonely Chinese-Canadian woman who gets a second chance at motherhood when a baozi comes to life, is itself a tender meditation on the connections between family and food. Eimear Dodd
14. Sarah Greene in Rosie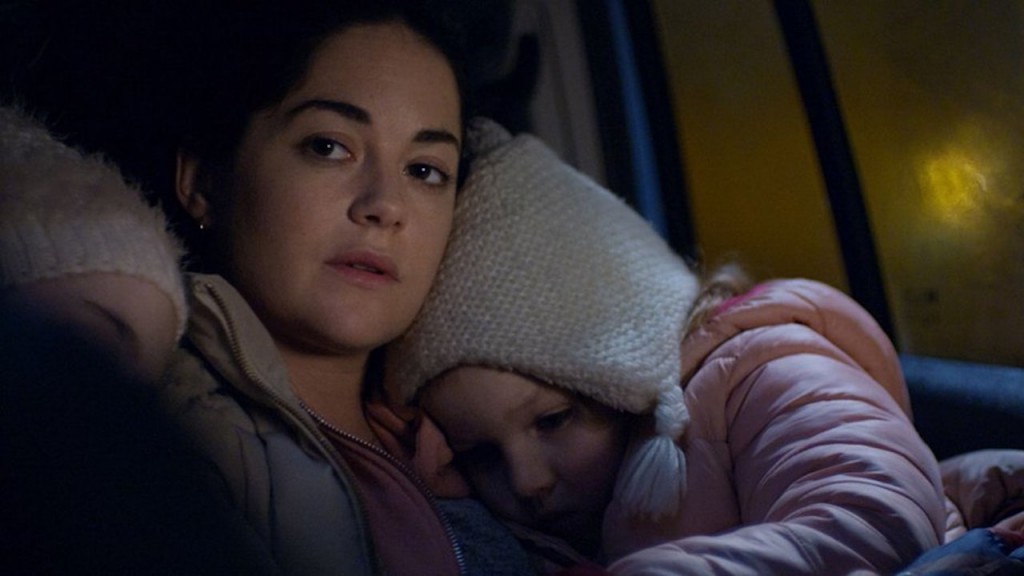 Greene's magnificent performance as the title character powers Paddy Breathnach and Roddy Doylevital's vital watch, based on too many true stories of Irish families and homelessness. ED
15. "Shallow" in A Star is Born
The undeniable high point of Bradley Cooper's directorial debut. Euphoric and unashamedly sentimental, there's enough emotion in these scenes to hide the film's many flaws. Lady Gaga deserves every accolade for her work onscreen here. ED
16. A rape survivor confronts her attacker in The Meeting
In a year marked by the courage of sexual assault survivors and the grossness of top shaggers, Alan Gilsenan's The Meeting was an extraordinary transposition of real-life trauma onto the screen. In the people-in-room drama based on actual exchanges, restorative justice advocate Ailbhe Griffith plays herself confronting her attacker (played by Terry O'Neill) with the long-tail emotional fallout of his violence. The man's explanation for why he did it is sad and predictable. Every minute is compelling. CS
17. Comparison is the thief of joy in Brad's Status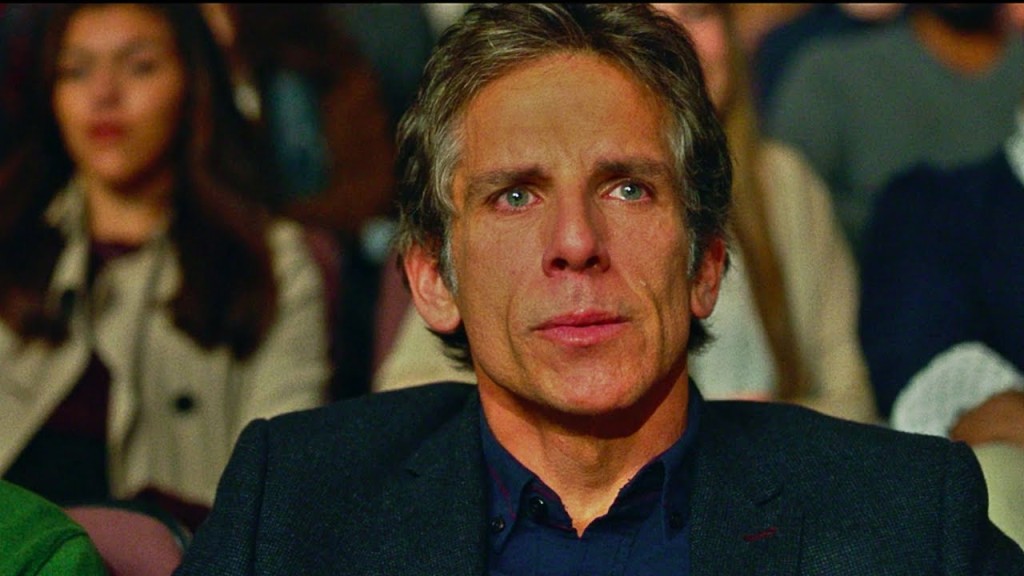 More clever and layered than its sad-sack middle age crisis conceit suggests, the under-valued writer Mike White opened the year with Brad's Status, which stars Ben Stiller as a mess of insecurity and envy, taunted by perceived grievances and the imagined successes of old college friends. A perfect film for the present moment, where expensive magic mirrors show us the perfect lives of perfect strangers. CS
18. The low-key heartbreak of The Boy Downstairs
The first feature from NY Film School's Sophie Brooks, in which urban creative Diana (Girls' Zosia Mamet channelling late-80s Meg Ryan) wasn't the most original or ambitious rom-com, but it did express something real about the emotional complexity of your later 20's. Mamet plays Diana, an aspiring writer who moves into the same building as her ex, who she broke up with because he didn't fit into her life plan. A handful of scenes leave the chalky, raw Mamet alone to fester in the regret and quiet panic that comes from knowing you made mistakes, and you might still be making them. CS
19. Ready Player One turns off the internet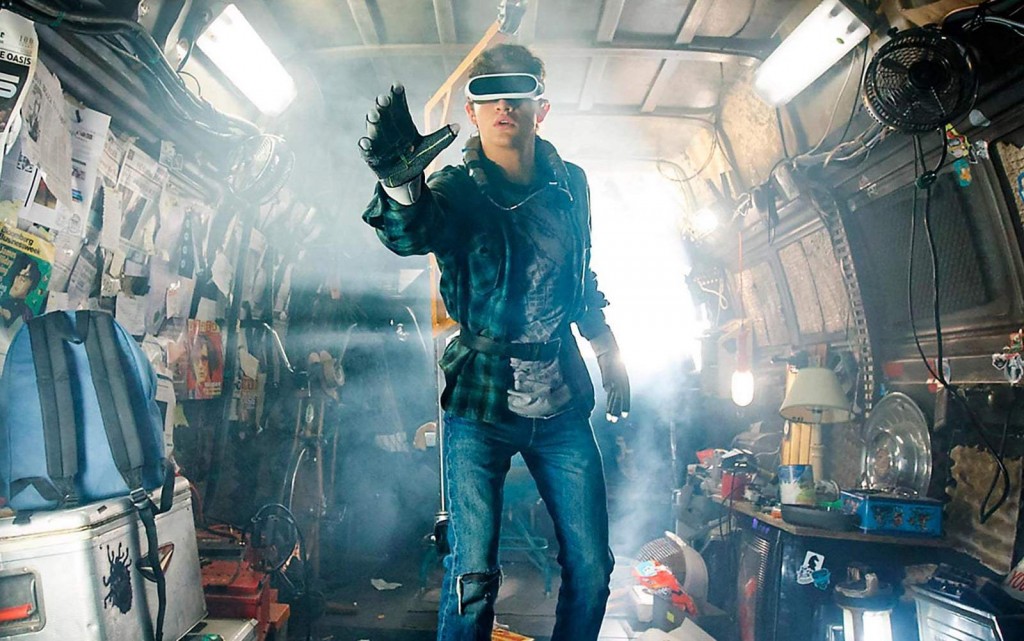 Forget Russian bots, this year's best argument against internet culture was Spielberg's Ready Player One, in which blockbuster cinema reached Peak Reference. Spielberg's trying to wrestle with the pop-culture monster he helped create, but fails to make it compelling. The only interesting idea comes at the very end, in which players seize the MMORPG that has consumed the planet, and turn it off for two days a week so people can do something else with their lives. How impossible — how wonderful. CS
20. Hereditary loses its head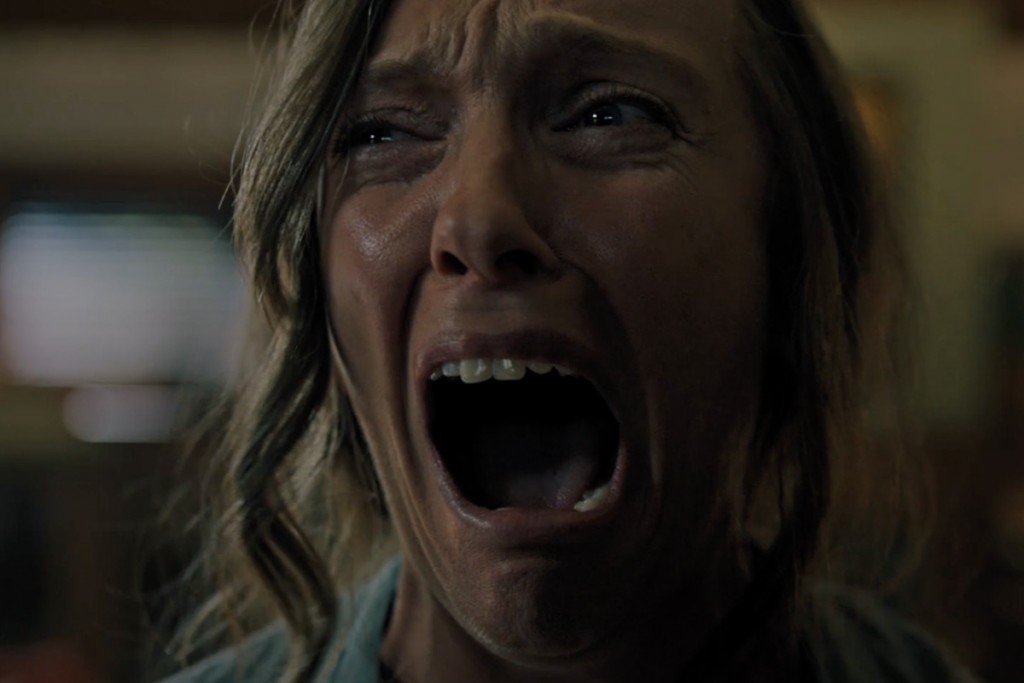 No sound effect this year felt more real and awful than that of skull on telephone pole in Ari Aster's Hereditary, an act of roadside misfortune that sets of a chain of gripping horror-realism terrors. CS
21. Netflix nails the teen rom-com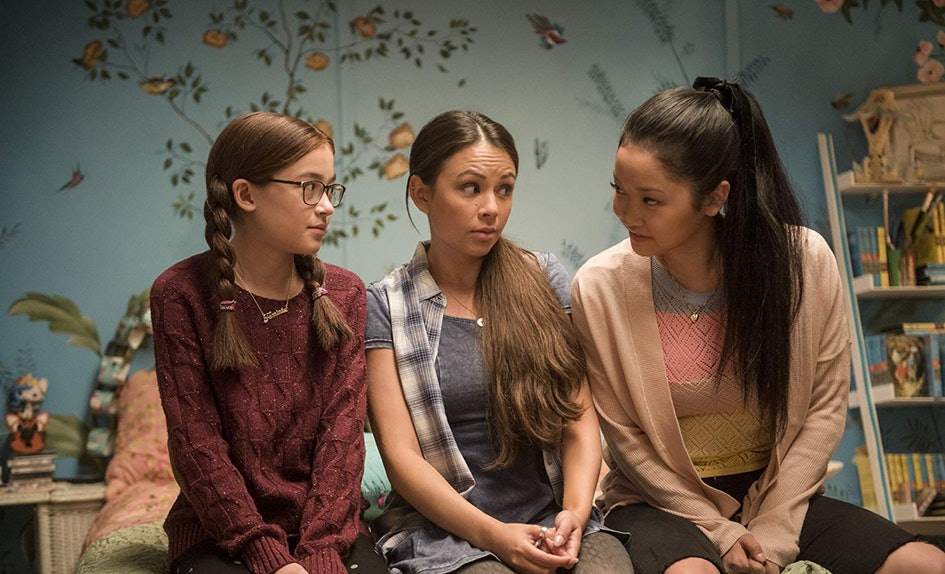 To All the Boys I've Loved Before is a sweet coming-of-age film that's likely to become one of the classics of the genre. Easily one of the highlights from Netflix's offerings this year. ED
22. The austere seriousness of First Reformed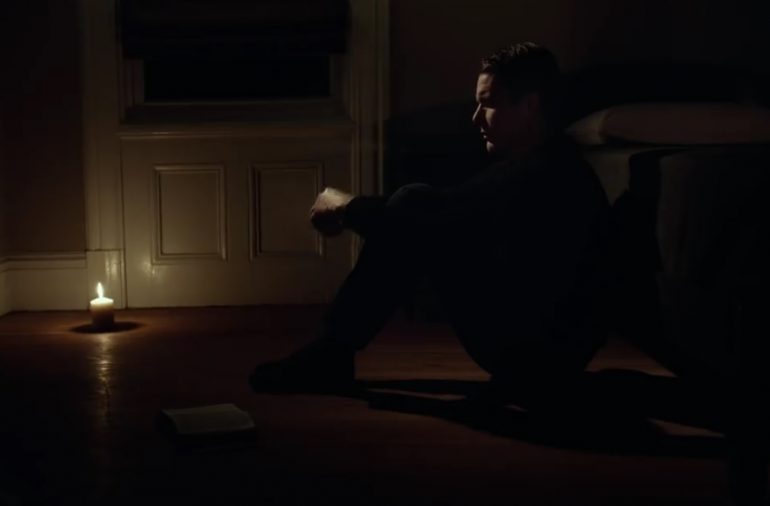 The moral emptiness of planet-killing capitalism, and the spiritual absences eating up Ethan Hawke's tortured pastor, are rendered in choking visual terms in First Reformed, Paul Schrader's bleak, gripping lament at the state of Creation. With its fixed shots, horror scoring and monkish sparse interior, the film pursues its central moral queries with zero clutter. CS
23. Spaced-out Ryan Gosling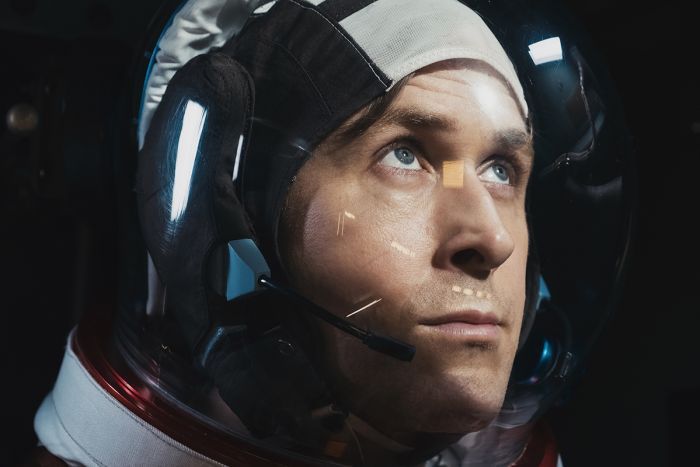 Another of the year's lonely men, Gosling tapped into serious anti-charisma for his turn as Neil Armstrong in First Man, Damian Chazelle's cold, alienating rendering of the maiden lunar voyage. A multiplex subject made with arthouse ambiguity, anchored by a central performance that gave new meaning to emotional distance. CS
24. Blake Lively's costuming in A Simple Favour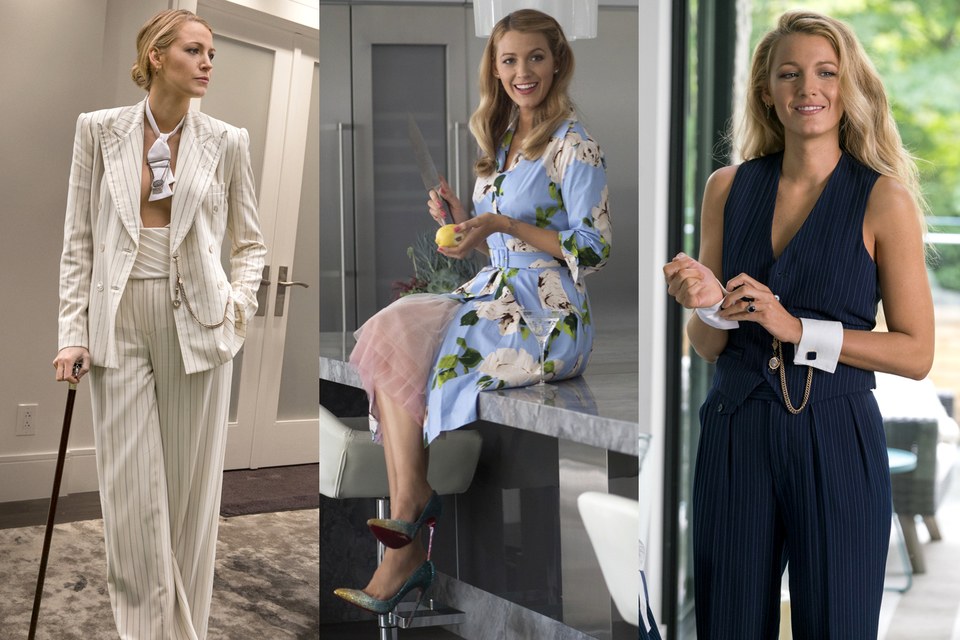 A fantastic and fantastical modern femme fatale, Blake Lively is every housewife's dream/nightmare of liberated chic in the dopey, fun A Simple Favour. Lively relishes the persona like a long Rothman Royal. CS
25. Lynne Ramsay straps a plastic bag over our head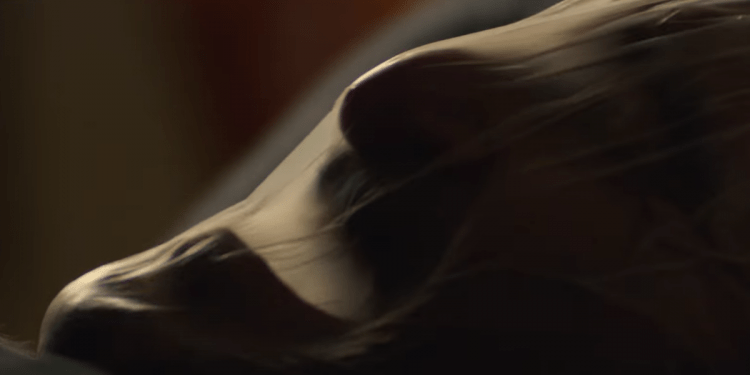 The combination of Ramsay and on-form Joaquin Phoenix was always going to produce, at the very least, interesting results. But when you add in a sublime score by Radiohead's Jonny Greenwood and a story adapted for the screen from Johnathan Ame's dark, demented crime/revenge novella You Were Never Really Here, then you have what is one of the finest films of the year. It may not be to everyone's tastes, with its arthouse sensibilities, unflinchingly nasty violence and exceptionally dark themes, but there really is nothing like it. Kev Lovski
26. Gasper Noé's punch-spiked fever dream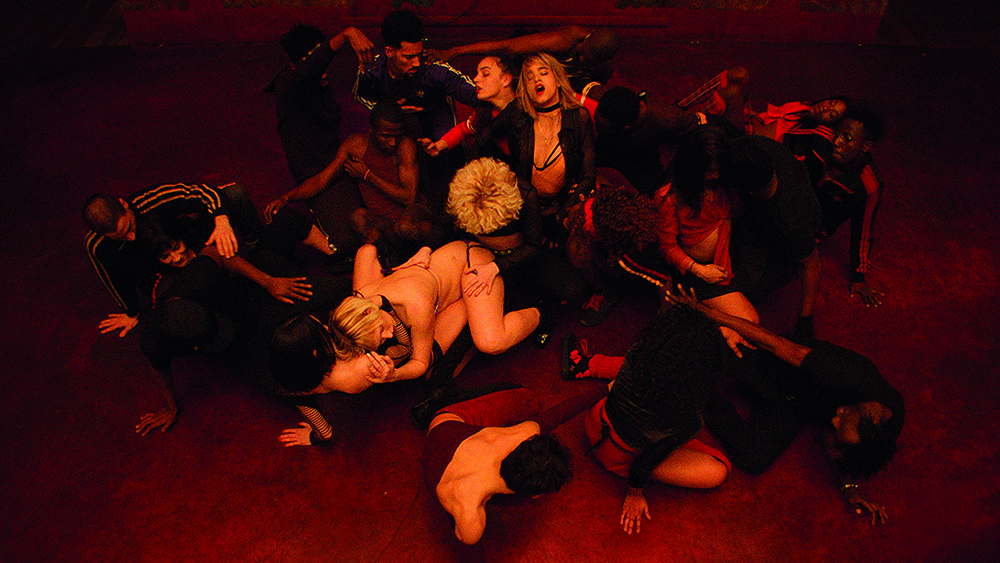 Climax is a movie that does not let up from its initial dance scene, creating a gradual head-fuck that will suck you in with its energetic and fascinating performances and stomping soundtrack, even when you know the story is going South in epic proportions. Morbid curiosity will keep you involved – that, or maybe you'll be stunned into submission. KL
27. The unreality of supermarkets
Both The Lonely Battle of Thomas Reid and The Rider are sensitive portraits of precarious ways of life, using gorgeous, inquisitive photography to root the viewer in, respectively, a Kildare farm and the cowboy plains of the American West. And both use fluorescent supermarkets as shorthand for the alienating artificiality of commercial spaces. In Chloe Zhao's film, Brady (played by real-life rodeo rider Brady Jandreau) is forced to hang up his stirrups after a brain injury, and, for a brief time, stacks shelves at the local shop. In Tadhg O'Sullivan and Feargal Ward's documentary, the titular refusenik, caught in battle with IBM's property vultures, takes a trip to Tesco, yanking the film right out of its soft agrarian naturalism. The filmmakers lay on ugly, jargony audio of the radio's IBM cheerleading for extra effect.
28. Love's liberation in Cold War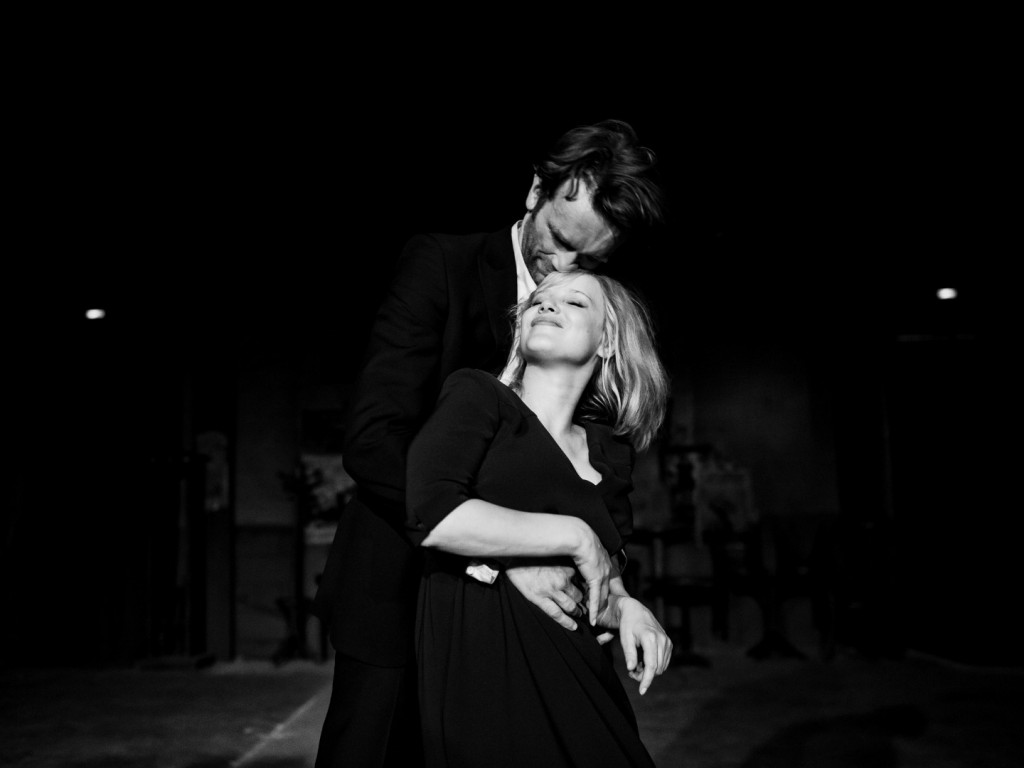 What if you never moved on? What if you waited, and they actually came back? The lovers in Paweł Pawlikowski's glistening Cold War are separated by the Iron Curtain of 60's Europe; he flees to Paris but she, losing her nerve, stays East. After one of the film's chronological lurches, he's playing piano in city clubs, or sitting at the end of the bar, one eye on the door. "She's not coming", says the kind bartender. But then — she does! Before the inevitable hangover hits, the film's middle section is a swooning, jazzy celebration of liberated energies. CS
29. Steve McQueen goes to the multiplex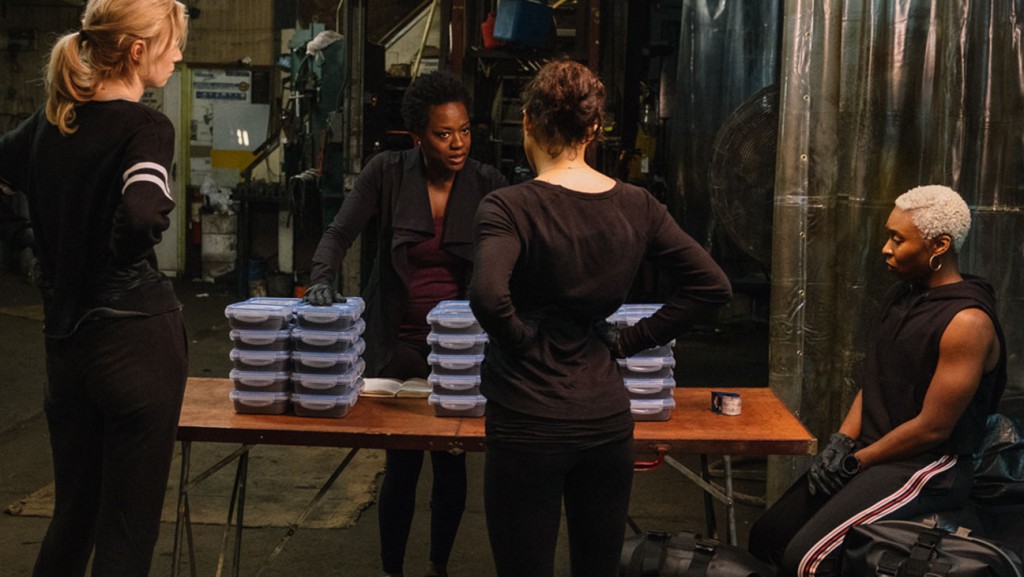 Okay, so McQueen's star-studded slavery epic Twelve Years A Slave got there first, but Widows is the closest thing to a genre piece the Hunger director has done, and we want more like that. A thrilling, cool inversion of heist gender roles, powered by McQueen's conscience. Come for the meditations on class, commerce and power; stay for Elizabeth Debicki getting excited at a van auction. CS
30. The weirdness of Annihilation
No film had a hope of capturing the sheer strangeness of Jeff VanDerMeer's superb eco-horror series. Still, the visual effects of the Netflix original get pretty close to conveying the sublime beauty and the creeping dread as a landscape and its inhabitants are transformed by an unknown force. ED
31. Jennifer Fox dramatises her abuse in The Tale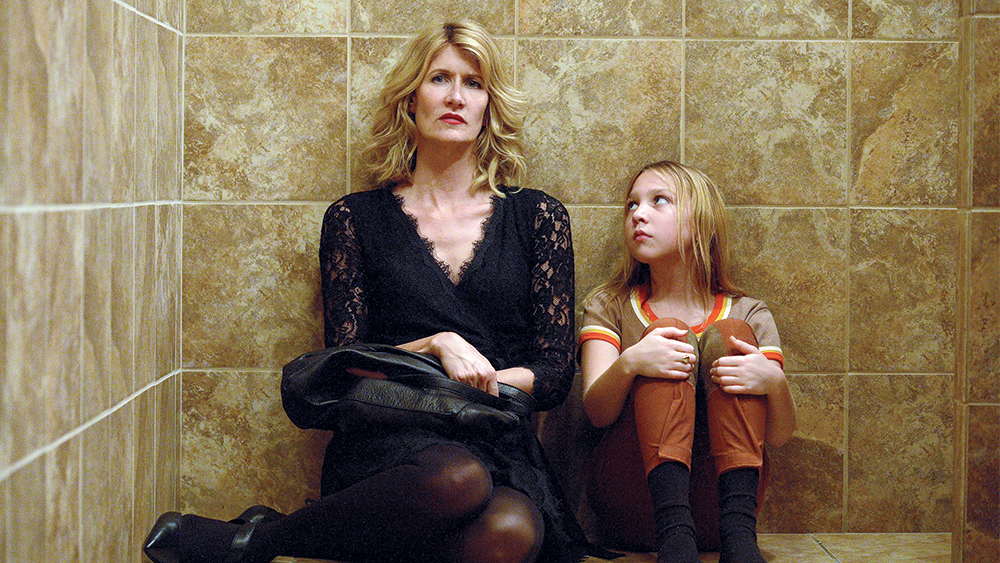 Dubbed by the Guardian "the mother of all #MeToo movies", HBO's The Tale is a complicated, disturbing look at sexual molestation, memory and agency. Based on director Fox's own experiences, Laura Dern stars as a documentarian whose repressed memories of abuse surface after the discovery of a piece of grade school fiction. The actual sex scenes are horrible, but the smiley seductive techniques of Jason Ritter's running coach are even worse. CS
32. Simon comes out in Love, Simon
Essentially this year's The Edge of Seventeen – shiny teen drama that punches above its weight – the adaptation of Simon Vs. The Homo Sapian Agenda was a surprisingly moving look at teenage isolation and secrets, through the prism of 'coming out' and its consequences. Nick Robinson (and Jennifer Garner) do great work in a difficult, emotionally tricky third act. CS
33. Hirokazu Koreeda, Sakura Andô & Miyu Sasaki steal our hearts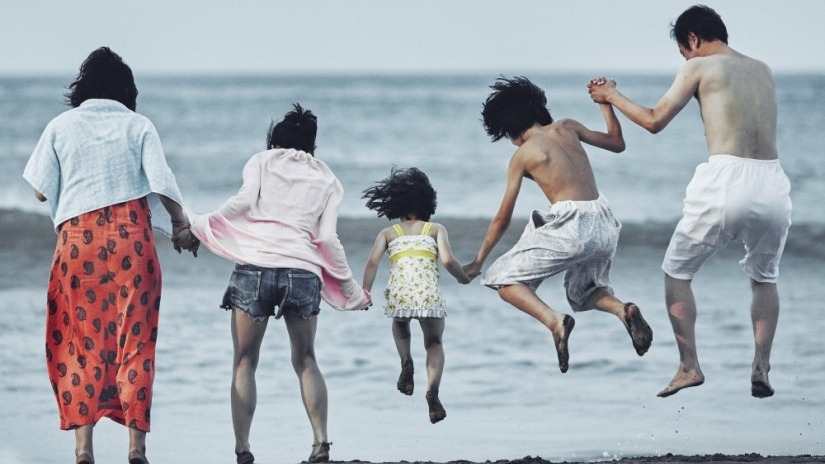 As with all his films, Shoplifters is a gradual, deeply emotive, wonderfully humorous and highly intelligent tale that shows a side of Japan that is rarely seen with an empathetic eye. Koreeda might just have intricately pieced together his finest movie to date, which is a feat in itself, given the stunning body of work that he has already got under his belt. KL
34. Félix Maritaud in Sauvage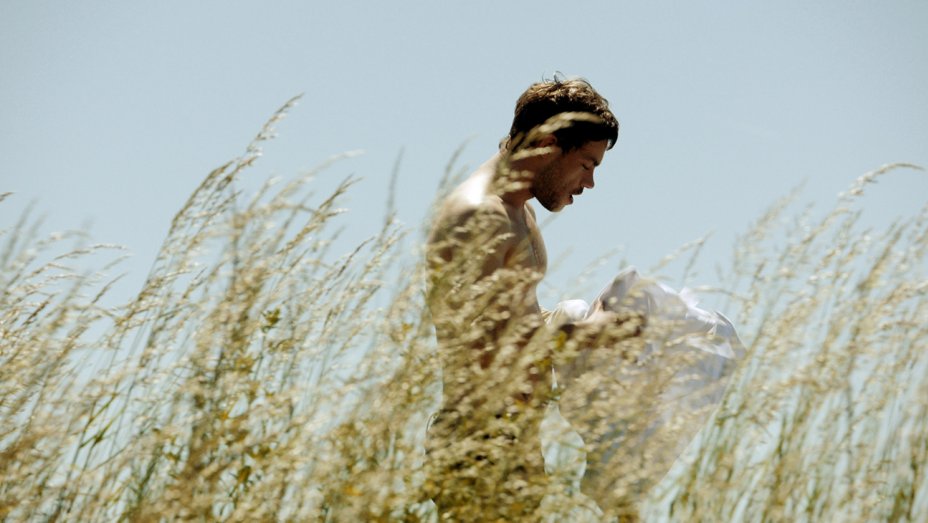 The highlight of Belfast's Queer Arts Festival, Camille Vidal-Naquet's honest, fragile film follows the day-to-day challenges faced by Léo (Maritaud), a 22 year-old gay prostitute and vagabond who sells his body by on the side of Strasbourg's roads, and bears the wear and tear of a hostile existence. Riven by a sweet, disorientating loneliness, lapping up puddle water pooling by the pavement, Léo resembles a kind of city stray, broken but essentially innocent. Maritaud brings astonishing vulnerability. CS
35. Every time the Titans say the bad guy's name in Teen Titans Go! To The Movies
SLAAAAAAAADE. CS
Merry Christmas from the film team, and see you after the break. Thanks for reading and enjoy explaining to your parents what "motion smoothing" is.