Articles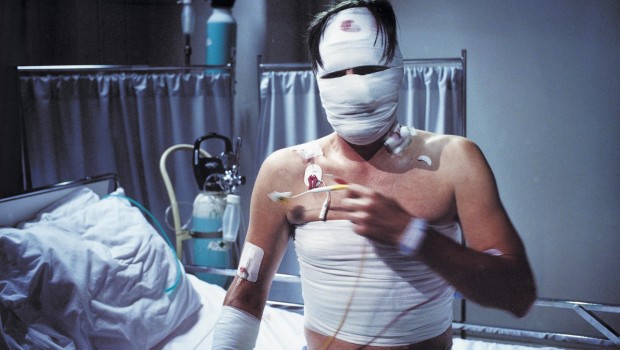 Published on January 24th, 2019 | by Richard Davis
0
Belfast Film Festival Euro Comedy Season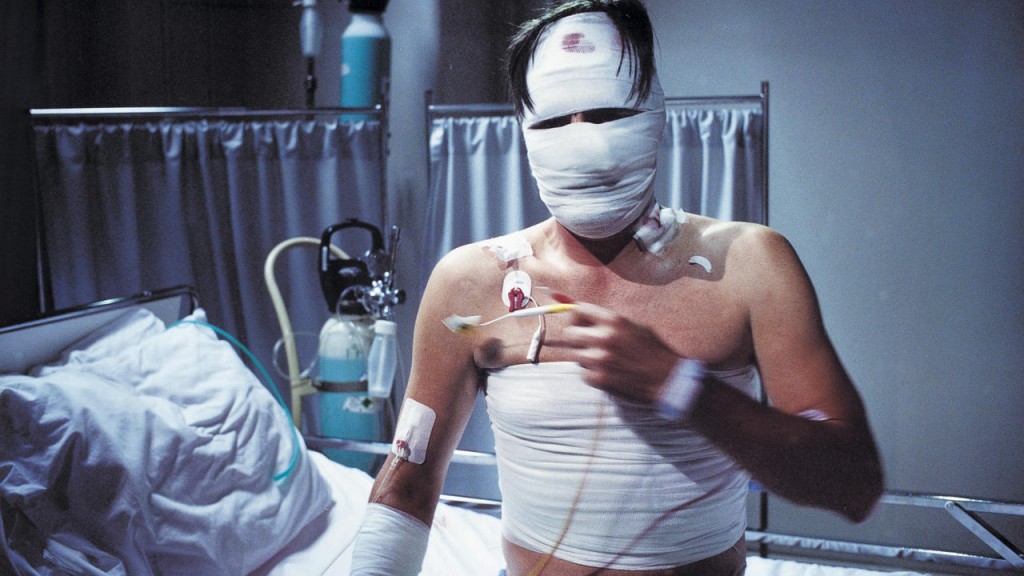 The Belfast Film Festival's Euro Comedy season continues this week with two eccentric, original offerings: The Man without a Past and A Town called Panic.
Aki Kaurismaki's (The Other Side of Hope) The Man Without a Past plays like a cross between the Coen brothers' character driven, noir-influenced cinema and the dryly deadpan, surreal films of Roy Andersson. It's also incredibly beautiful to look at, with cinematographer Timo Salminen and Kaurismaki achieving a kind of live-action Edward Hopper painting in the film's golden lighting and the precise posing of the characters.

The plot follows M (Markku Peltola) as the eponymous man without a past, who loses his memory after he is assaulted by a group of thugs. M's journey to reclaiming his identity sees him become part of a community living out of ship containers on the fringes of society, get embroiled in a robbery and start managing a band. The random seeming plot is secondary though to the film's often stark, but emotionally-heightened character interactions, which are framed as warmly as the film's cinematography. Supercharged with a wonderful, rock 'n' roll and blues soundtrack, The Man Without a Past is quirky, but very human comedy that is likely to make you a Kaurismaki fan for life.
A Town Called Panic, meanwhile, offers something completely different with its breakneck pacing, manic characters and acid-tinted insanity. A stop-motion animation from directors Stephane Aubier and Vincent Patar, the film follows the misadventures of Horse, Indian and Cowboy, three children's toys, as they stumble from one comic mishap to another.

Horse, the straight 'man' to Indian and Cowboy's buffoons, has to try to piece his life back together when his two friends accidentally destroy their home. Taking in a far-out plot that involves underwater mermen, giant mechanical penguins and thieves who literally steal houses, A Town called Panic is a whirlwind of originality and keystone cops comic madness, which somehow manages to simultaneously conjure a genuine warmth for the film's characters. As unique as they come, A Town Called Panic is a must-see for anyone who is a sucker for will-they-won't-they romances between two horses. Richard Davis
The Man Without a Past and A Town Called Panic are screening as part of Comedy Genius, a nationwide season led by BFI, the Independent Film Office and BFI Film Audience network, supported by funds from the National Lottery.
The Man Without a Past screens on Thursday, January 24 and A Town Called Panic screens on Thursday, January 31. Both screenings begin at 7pm and take place at the Beanbag Cinema. Tickets are £4.
For more information visit https://belfastfilmfestival.org