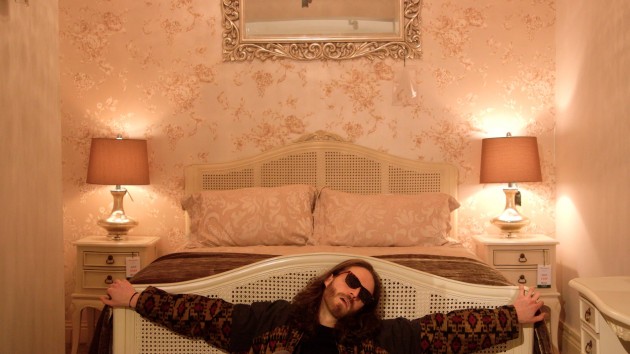 You might have missed idiosyncratic Cork auteur Arthuritis inconspicuously dropping one of the best Irish releases of 2018 at the end of November. Released through Cork independent label KantCope, I'm Great pulled off that rare balancing act of being equal parts opaque and inviting, its shards of influence – electronic, minimalism, drone, R&B, psychedelia, dreams (presumably) – painting vividly abstract images of an alien, dissociated consciousness, and one that's all the more human for it.
Following on from his wealth of releases – that include the deservedly-titled Neglected Ambient Shirts Vol 1 – lead single 'Let's Touch' and its accompanying video are as good a Rosetta Stone for his output as you're likely to get; Woozy & digestible, it's a slice of experimental music that does a great job of masking deeper, Hedgehog's Dilemma-esque melancholy. Its accompanying video, filmed by Colm Walsh, is a bizarrely captivating portrait of Arthur, staring into the void and laughing.
Buy I'm Great on cassette or digital on Bandcamp. Watch the video for 'Let's Touch' below.