Articles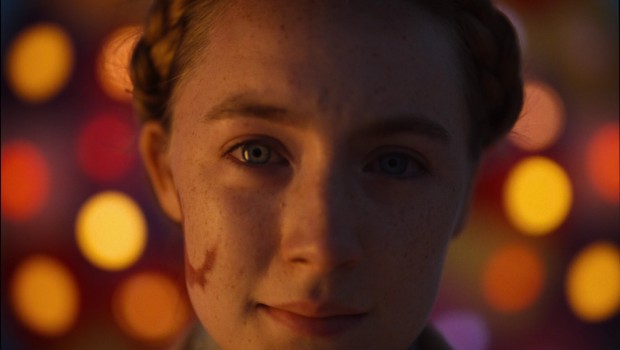 Published on February 6th, 2019 | by Conor Smyth
0
Every Saoirse Ronan Film Ranked

The release last month of Mary Queen of Scots marked the twentieth on-screen role for Saoirse Ronan, who has, especially in the past few years, carved for herself a reputation as one of Ireland's most talented and versatile actors. Press interviews with the 24 year-old, who first appeared as a 10 year-old on RTE's The Clinic, often invoke her dual geographical upbringing—born in New York to Irish parents, later raised in Carlow and then Dublin—as a way to talk about the complexities of belonging, a theme which, it will be clear, runs through her work. Here is each of Ronan's credited films, excluding voice roles, ranked in order of quality. How many have you seen?
20. The Christmas Miracle of Jonathan Toomey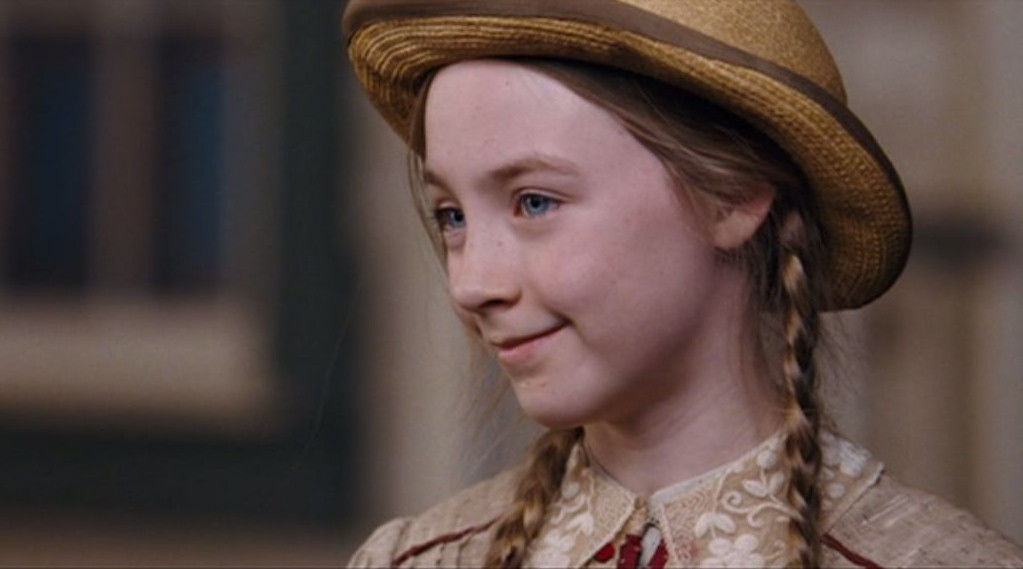 A low-budget, low-effort production engineered for the Hallmark Christmas movie crowd, The Christmas Miracle of Jonathan Toomey has the wooden feel of something filmed entirely on basic sets. If a gut full of Quality Street doesn't lull you into family room drowsiness, then ye olde New England Joely Richardson in front of a green-screened forest will do it.
Richardson plays a widow, forced with her son to move in with their small-town aunt when the man of the house is killed at war. Ronan plays Cecilia, one of the local kids her son falls in with. The boy is heart-broken at the loss of a set of wooden nativity figures gifted by his late pap, but help is at hand in the form of Toomey, the gruff, bearded woodworker who promises to recreate the misplaced manger hoverers just in time for Christmas day. Unless you're into montages of wood carving, this is a waste of time.
19. Violet & Daisy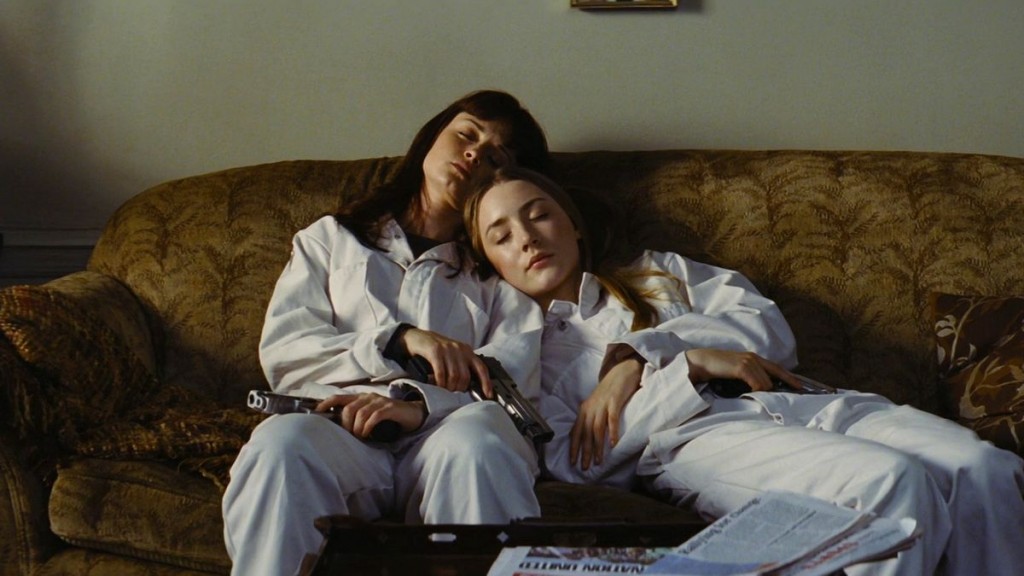 A sub-sub-Tarantino exercise in strained wit and cute-violent aesthetics, Violent & Daisy stars Ronan and Gilmore Girls' Alexis Bledel as a pair of wise-cracking assassins for hire. A routine job goes awry when the target — James Gandolfini — proves surprisingly receptive to his imminent death, throwing off the girls and instigating a set of head-scratching exchanges and delay tactics. The attempt at whip-smart dialogue comes off as artificial and unconvincing, a set of screenwriting tricks more than anything. Milking the faux-edgey imagery of teen girls blasting guns, Violet & Daisy is irritating and exhausting, not helped by ugly colour grading.
18. The Host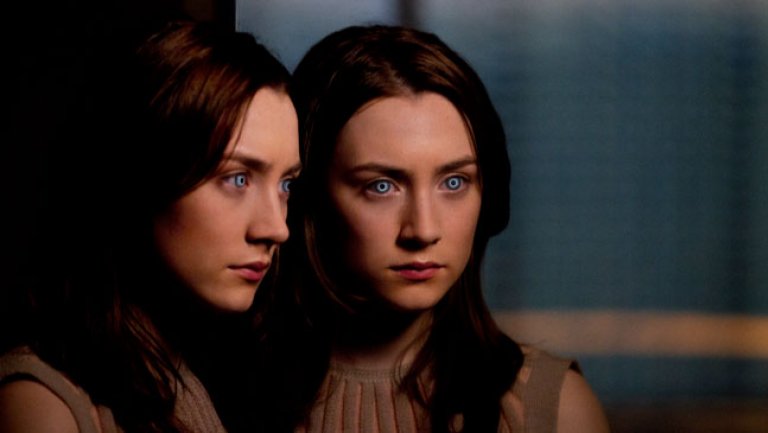 If Ronan's filmography can be said to have a pattern, it's that of unwhole characters, internally divided between two places or two kinds of identity. The exile; the teen who literally renames herself; the escaped captive who pines for her absent kidnapper. The Host makes this compromised self quite literal through an Invasion of the Bodysnatchers style corporeal takeover.
Adapted from Stefanie Meyers' sci-fi YA novel, Ronan plays Melanie, one of the last humans in a world almost entirely colonised by alien parasites that have saved the environment and turned people — or "hosts" — into boring, perfect automatons. Melanie resists, and struggles for control of her mind and body with the foreign but kind "Wanderer", or Wanda as she's rechristened by survivors. The film operates on small scale that isn't convincing — it really wouldn't be this difficult for a planet-conquering race to track down a secret human settlement out in the Old West desert. And surprise, surprise, Twilight writer Meyers can't resist throwing in a love triangle between Melanie and two blanks of wood: one loves the human, one the alien. They both do a fair bit of pouting.
17. The Lovely Bones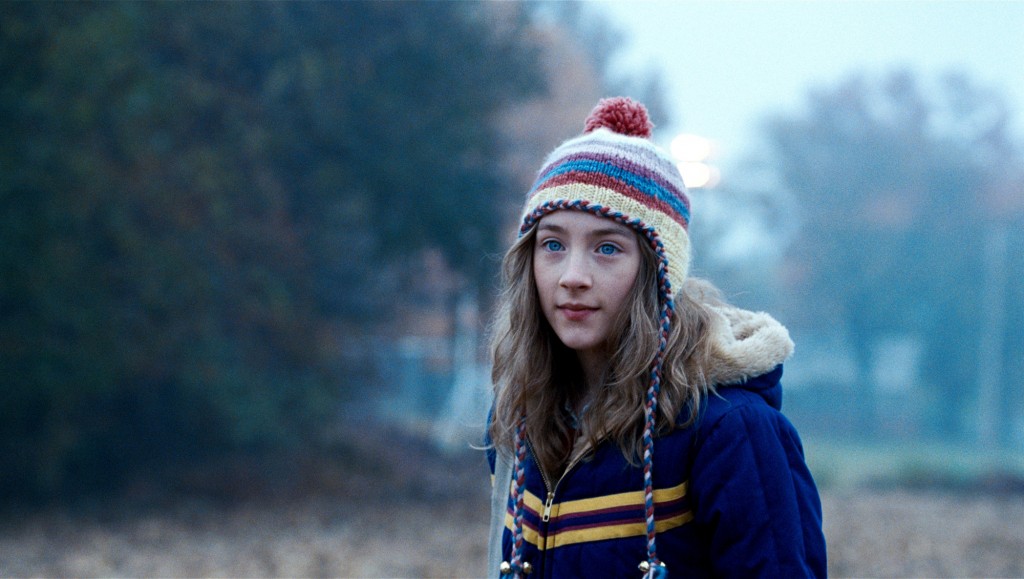 TV movie-style emotional manipulation paired with lucid fantasy colouring, Peter Jackson's big-screen treatment of Alice Sebold's best-selling The Lovely Bones is a bifurcated narrative in which neither side of the story goes beyond the most surface level treatment of its characters.
Murdered by Stanley Tucci's neighbourhood weirdo, middle school age Susie Salmon lingers in a purgatorial netherworld, where remnants and memories linger and loom. Back on Earth, Mark Wahlberg and Rachel Weisz try to work through their grief, helped by Susan Sarandon as a very Sarandon mother-in-law. The central thematic drive, which gave the book its title, is about acceptance, change and the unexpected healings that grow around the horrible, but this isn't outlined with conviction, and as a result the film drifts for most of its runtime. Susie's father gets obsessive; her mother swans off to pick oranges. And then they're fine, sort of. These are lovely bones that needed a bit more meat on them.
16. I Could Never Be Your Woman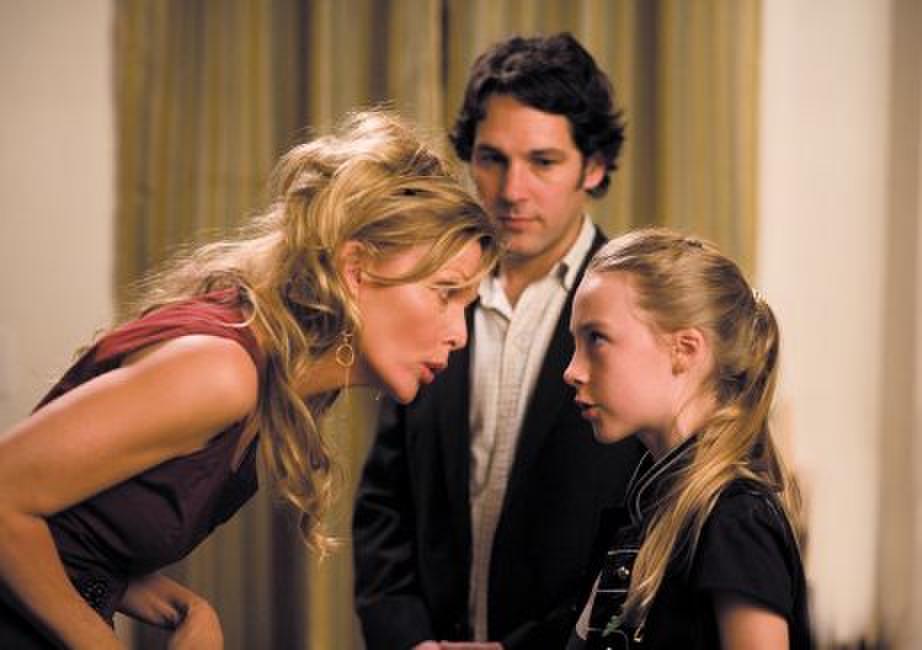 With 1995's Clueless, writer-director Amy Heckerling created a teenage cult classic, the romantic and social hangups of Alicia Silverstone's valley girl spawning an ardent following and more than a few undergraduate Jane Eyre essays. In 2007 she reunited with Paul Rudd and Stacey Dash on I Could Never Be Your Woman, a tame, low-stakes cross-generational romance in which TV producer Rosie (Michelle Pfeiffer) falls in love with immature actor Rudd, just as her daughter (Ronan) is getting a crush and period for the first time. The problem: Rosie is oooold.
She works on a Saved By The Bell-style show called You Go Girl!, and the fictional sitcom's kids-TV colouring leaches out on the rest of the film. It's not bad: Pfeiffer always has presence, Rudd pulls silly faces, and Fred Willard is a deadpan TV executive. The scheming shallow receptionist in jeans and crop top and Botox jokes feel very 00's.
15. Death Defying Acts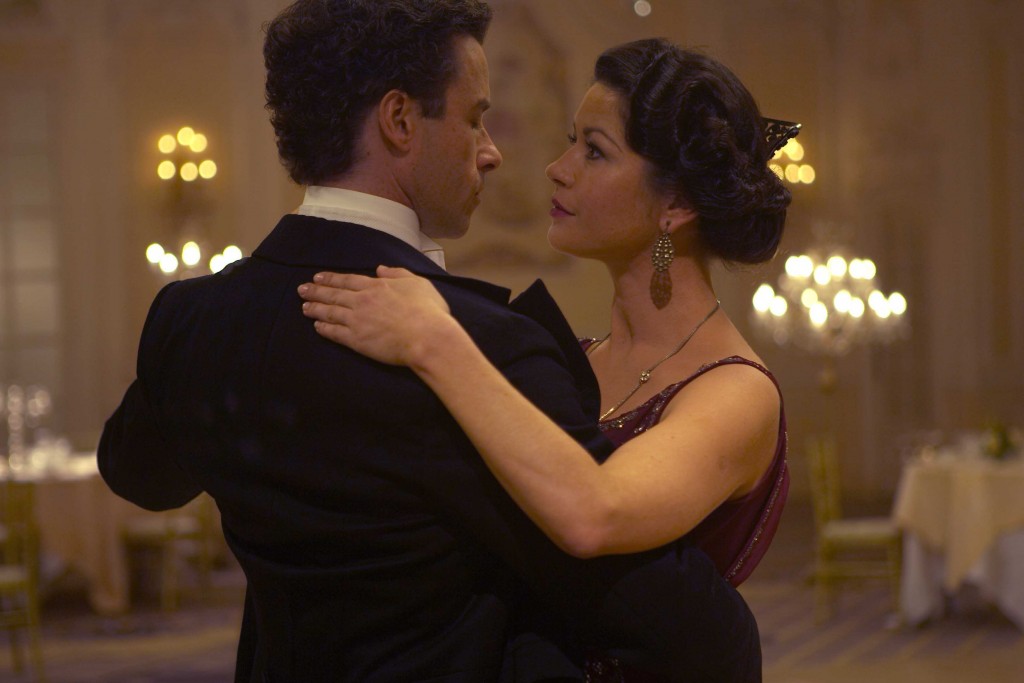 Guy Pierce plays Harry Houdini, Catherine Zeta Jones is a poor single mam with a strange Scottish accent and Ronan wears blackface… sort of. A domestic and Disneyfied rendition of the Hungarian-born escapist icon, Death Defying Acts sees Houdini confronting the only thing he couldn't escape: love. The trickster is on tour offering £10,000 to any psychic who can tap into the other side and learn what his dear mother's last words were, a science-versus-supernatural challenge that's a cover for the guilt of a son who wasn't present for his mother's final moments.
Eager to lay hands on the life-changing money is Mary McGarvie (Zeta Jones), a stage spiritualist getting by on her wits who falls for Houdini's earnest, daring-do vibe. So, that blackface moment: the family double act is doing an Arabian aesthetic, and the young Benji (Ronan) steps on stage in dusty "Middle Eastern makeup", doing Egyptian dance moves. It's period-accurate (Houdini wonders if cuff-links make him look like a "faggot") but jarring and unintentionally funny. Death Defying Acts is no The Prestige, but it's harmless.
14. City of Ember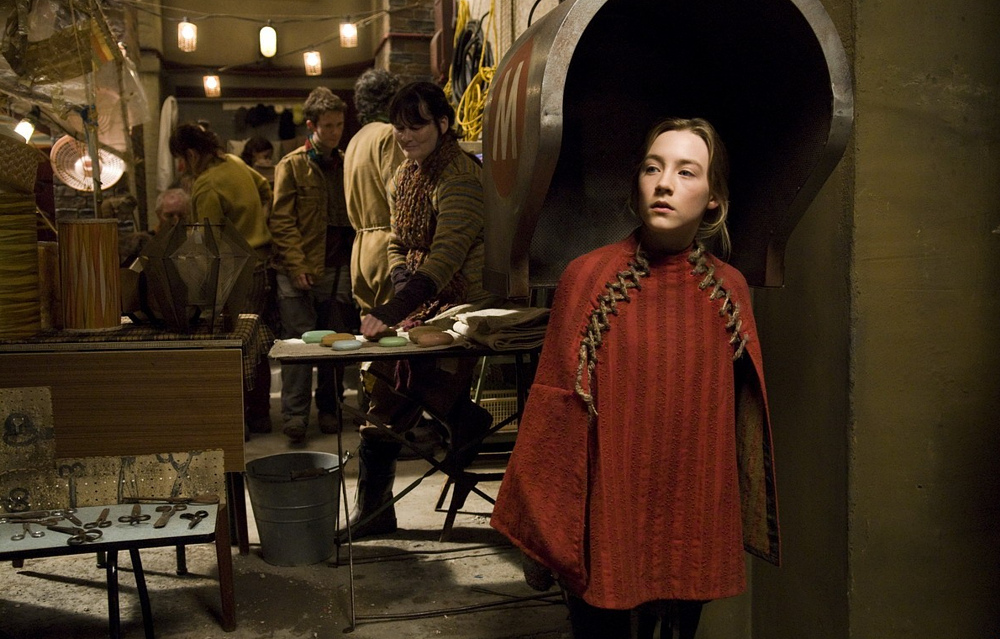 Filmed in a pre-Thrones Belfast, Gil Kenan's City of Ember, adapted from Jeanne Daprau's adolescent fantasy novel, looks better than on initial release, at least compared to much the YA dystopic trend that followed. Ronan and Harry Treadaway (Penny Dreadful) are kids breaking out of a subterranean world that's falling apart, in an earnest caper that should go down well enough with younger viewers.
Ember takes itself less seriously than, say, Divergent or The Maze Runner, and with a less cynical eye towards franchising. It's essentially a plucky adventure tale, with an appealing analogue, quasi-steampunk aesthetic. Bill Murray isn't on his A-game, but brings some slouching chops as the slobbish, distracted mayor presiding over a faltering city and its oblivious citizens.
13. Mary Queen of Scots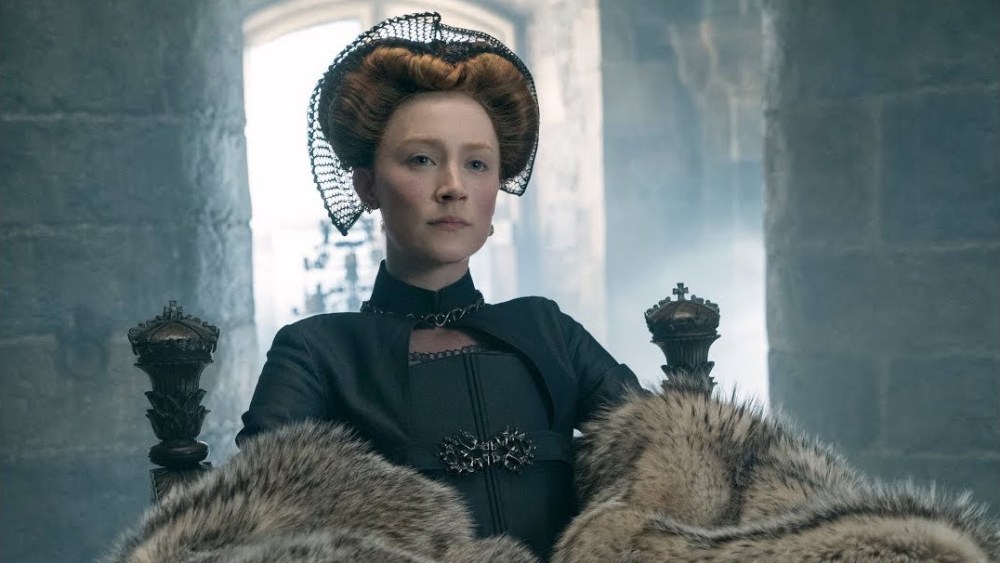 The first feature directed by Josie Rourke, who has spent her career working on Broadway and the West-End on Olivier-winning productions. Mary Queen of Scots retains much of that insular, discrete story-telling, clipping its story of cross-national dynastic intrigue to one of royal frenemies. An imperial Ronan plays Mary Stuart, who returns from her French upbringing to the rainy castles of the Highlands, reclaiming the royal title from her half-brother in the spirit of anachronistic, defiant tolerance.
Across the Hadrian Wall, Elizabeth I (Margot Robbie) is in a state of permanent, borderline-hysterical vexation. Mary and Elizabeth are reconfigured as figures defined by shared demands of womanhood, too the exclusion of almost all other areas of subjectivity. There are too many scenes of dark rooms with men in beards talking about succession, and the central relationship is between two people who don't meet until the last ten minutes, in a strange, lovers-style Tardis cottage draped in wispy, fluttering sheets.
12. Lost River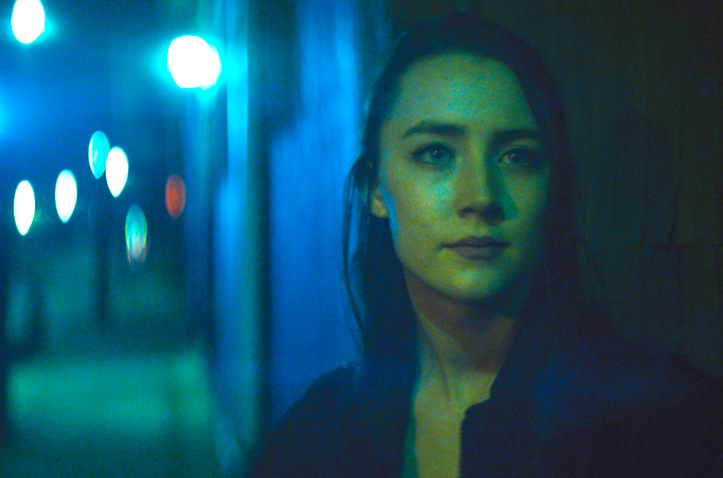 Premiered at Cannes 2014, Lost River, from smirking dreamboat indie leading man turned neo-noir auteur Ryan Gosling, was high-grade catnip for the critics. And boy did they give it a shiving: the film sits at 30% on Rotten Tomatoes. Removed from the lip-smacking pile-on, the film's qualities are a bit clearer. There is still not very much to it, and without Gosling's name recognition, connections and goodwill it's hard to see it getting made in the first place. In its drifting structure and vague genre mashup imagery, it certainly feels like a debut feature, not far off the pastiches that film students might produce for final-year projects. With its neo-noir savagery and fluorescent colours, it reminded me of Kissing Candice, from Irish film-maker Aoife McArdle.
Christina Hendricks is a struggling mother in wasteland Detroit. Her son Bones (Iain De Caestecker), who is in love with their neighbour Rat (Ronan), scavenges stray copper and dodges the predatory Bully (Matt Smith), a psycho who likes to cuts off people's lips. Determined to break the "spell" that has ruined the place, Bones vows to dive into the man-made reservoir and retrieve a piece of the submerged old town — a fantastical, not subtle metaphor for American's "underwater" mortgages. As far as indulged vanity pieces go, it at last throws up engaging images of collapse.
11. The Seagull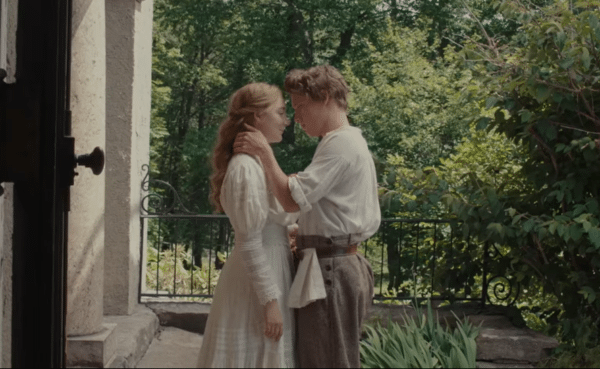 Released just last year without much fanfare by Sony Pictures Classics, Michael Mayer's The Seagull is a starry, ultimately inert adaptation of the Chekhov play. Vain ageing actress Irina Arkadina (Annette Benning) brings her lover, accomplished novelist Boris (Corey Stroll) to her brother's lavish country estate in early 20th century Russia. There, Boris catches the eye of Nina (Ronan), a passionate, penniless girl who has dreams of the stage, currently in love with Billy Howle's tempestuous angst-ridden writer.
Ronan gets the best speech in the film: the last section skips forward, after Nina has run off with Boris and had a disastrous time of it. She returns to the estate and vomits up her distress to her old love, the desperate, panicked turn of someone dealing, for the first time, with the heart-shivering prospect that she has made a monstrous mistake. Other performers get room to shine (particularly Benning and Elizabeth Moss), but Ronan gets the stand-out moment of distress, which seems almost isolated from the rest of the story.
10. The Way Back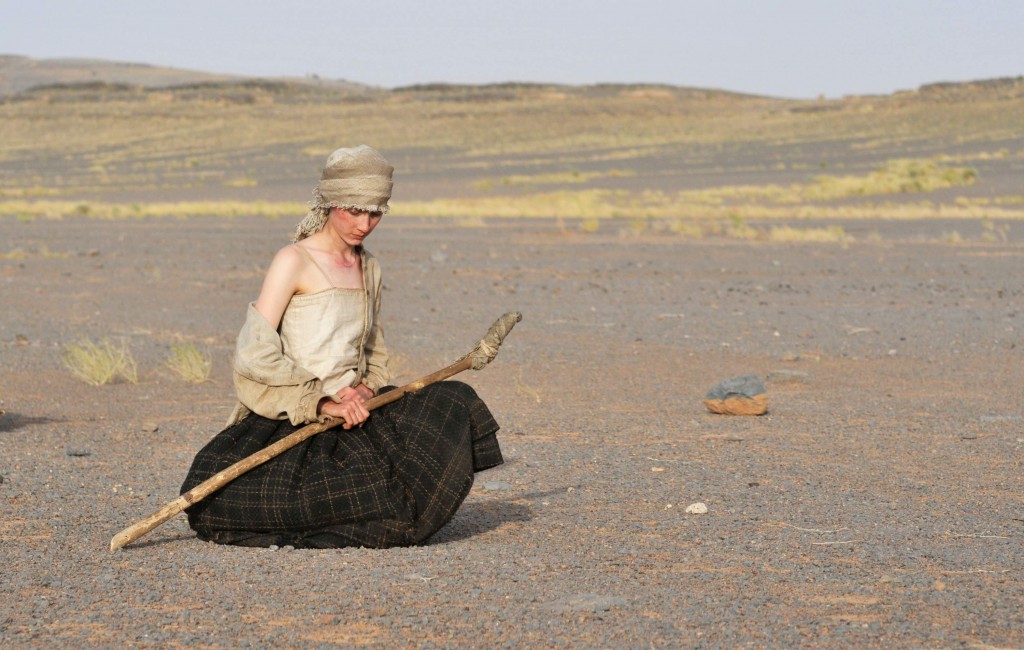 The most recent, and possibly final, film from the 75 year-old Peter Weir (Dead Poets Society, The Truman Show), The Way Back shifts his voyage film-making from the salty splash of Master and Commander to the cruel snow of the Russian gulag and the punishing aridity of the Mongolian dessert. Jim Sturgess is a Soviet Union dissident exiled to Siberian work camps.
Along with Ed Harris and Colin Farrell he makes a break for it, beginning a gruelling 4,000 mile walk to the safety of British India. Lifted from The Long Walk, Polish Gulag absconder Slawomir Rawicz's memoir of his own, it's an extraordinary story, helped by grounded performances. Ronan plays Irena, a stray the men pick up along the way. It doesn't have the same drama of Commander's cannonball combat, or Crowe's full-bodied Napoleonic turn, but it's an earnest piece.
9. Stockholm, Pennsylvania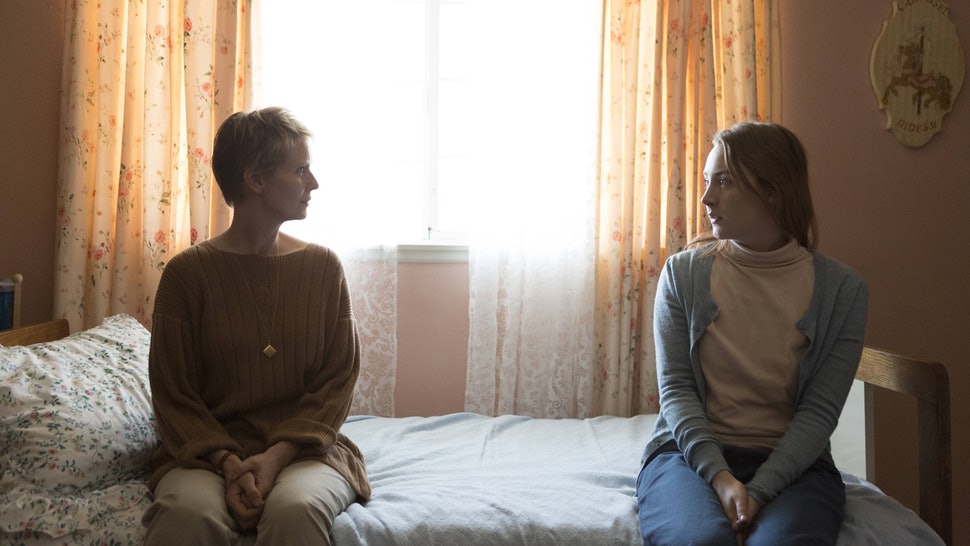 The Lovely Bones and Christmas Miracle of Jonathon Toomey felt like a Lifetime movies, but Nikole Beckwith's Stockholm, Pennsylvania literally is one. With strong shades of Lenny Abrahamson's Room, Stockholm focuses on a young girl (Ronan) who is returned to her family room after over a decade spent living in the basement of Jason Isaacs' Fritzl father figure.
Her parents (David Warshofsky and Cynthia Nixon) are thrilled and cautious, and worn out by a daughter who is basically a stranger. Again, names come into play: mother insists on using her birth name, Leanne, but the girl prefers "Leia", like the princess, as her captor christened here. Ronan's performance suggests distance and absence, building space in a confined, domestic story (almost the whole thing takes place in the family home). Desperate to engineer an interrupted maternal bond, more needy than malevolent, Nixon's mother keeps the cycle of control in motion. It's melodramatic for sure, but also genuinely creepy in the final scenes, and makes good use of Ronan's alien qualities.
8. On Chesil Beach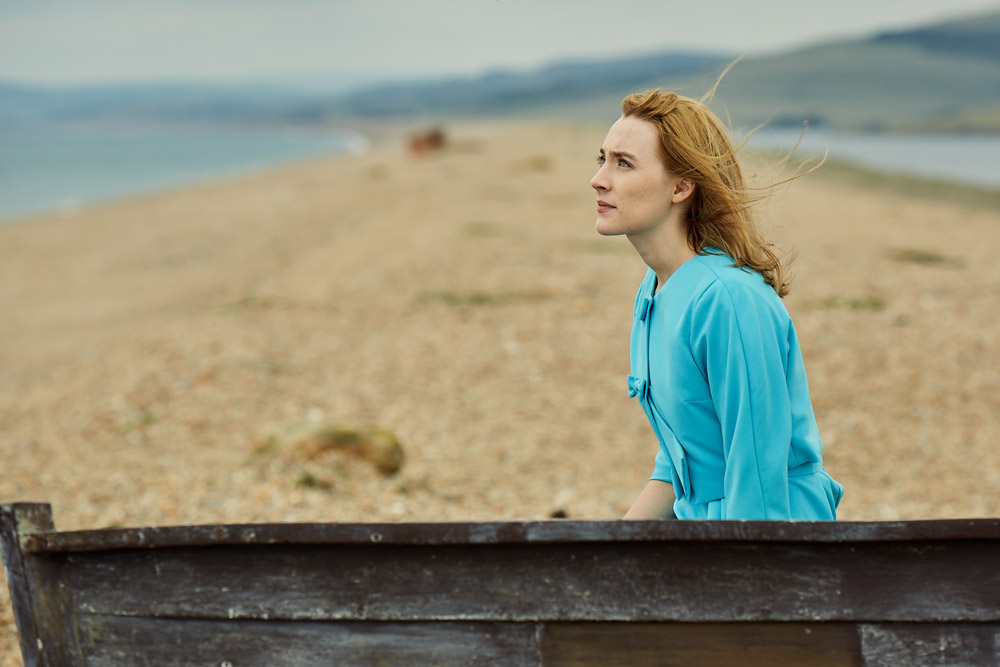 Big things turn on small hinges in On Chesil Beach. A loose train carriage door knocks a family life in a new direction; the secret abuses of childhood curdle into wedding night panic; a newlywed's moment of defensive outrage on a seaside pebbles tanks his marriage, forever. Ian McEwan adapts his own novel, with Dominic Cooke directing, which centres on the awkward bedroom manoeuvring of a young husband and wife in uptight 60's England, slicing in the details of their courtship and private difficulties. Florence (Ronan) and Edward (Billy Howle, again) are both knotted up inside; Ronan plays it with self-effacing blankness, while Howle is eager and a bit wet.
There is an element of dark comedy to the couple's painful attempts at sexiness; the actual penetration moment itself is fraught and quite brutal, in its own reserved way. Cooke, coming from a theatre background, cedes too much to his performers, and can't find a way to translate the story's subterranean bass notes into cinematic images or rhythms. The narrative, which pivots so much on a single confrontation, is ultimately too delicate to hold an almost two-hour film together, but there is something ambitious in its acknowledge of what is at stake when it comes to matters of love and (dis)connection.
7. Atonement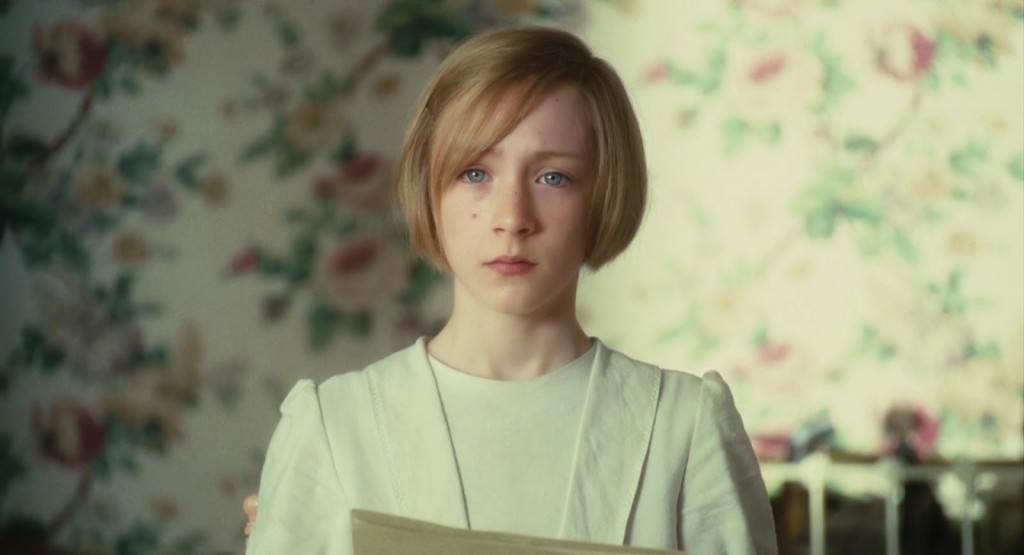 Ronan received a Best Supporting Actress Academy nomination for her turn as thirteen year-old Briony Tallis, a precocious pint-sized aristocrat who tells a lie that unravels everything in 2007's Atonement, Joe Wright's photographically rich translation of Ian McEwan's novel. Screwier and even sadder than people tend to remember, Atonement is a beautifully composed story about perspectives, mistakes and the long fall-out from errors in vision. It chafes against the comforts of romance stories, and against audience expectations about a period piece with James McAvoy and Kiera Knightley as a pair of handsome young lovers.
It's the world war interregnum, and Heir Hitler is making trouble on the Continent, but all seems well at the Tallis estate. Robbie (McAvoy) is the dead groundskeeper's son being put through medical school by the master of the house, in with a shot of transcending his class position in profession and, depending on the fates, marriage. But Briony, jealous of the affection between him and her sister Cecilia (Knightley), wrongly identities him as the rapist when a family cousin is attacked, sending him off to prison and then the fields of occupied France, his heart nursed by a stillborn love. Atonement is a mild skewering of the cloistered upper classes, and a painful narrative about the weight of waiting: waiting for reunion, for reprieve, and for retribution.
6. How I Live Now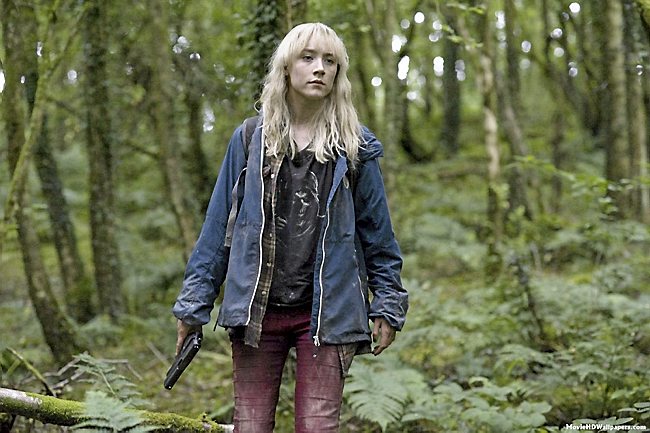 Images of pastoral ruin bring a particularly English kind of dread to How I Live Now, screenwriter Jeremy Brock and director Kevin Macdonald's confident adaptation of Meg Rosoff's young adult novel. Ronan plays Elizabeth (though she prefers Daisy — again with the names), an American castaway spending the summer with her English countryside cousins. The reticient and standoffish Daisy falls for their idyllic existence, and the brooding, silent Eddie (George MacKay), the only signs of brewing trouble being news reports about European bombings and the frantic phone calls of their counter-terrorism expert mother.
But then a nuclear device goes off in London, and the Enid Blyton life goes all Fallout Five. The first pattering of ash cloud snow on a sunny picnic is spooky and unsettling, and the grimness continues. The de-saturated cul-de-sacs of the lifeless middle class; brown foxes rustling through piles of binbag bodies; depressed kids getting shot in the face. It's refreshing to see English dystopia outside of London, and one without zombies. Even if Daisy's arc is told more than shown, Ronan faces her troubles with desperation and severity.
5. Byzantium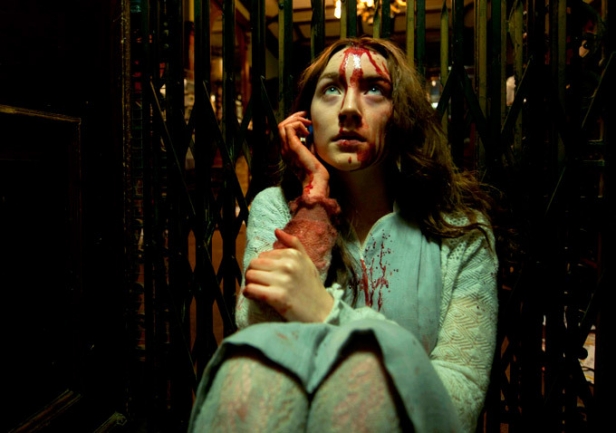 Nearly twenty years after directing Hollywood A-listers in Interview with the Vampire, Neil Jordan returned to the blood-red well for a seedy and satisfying re-orientation of the sexy vampire trope. Tamara Drewe and Jane Eyre screenwriter Moira Buffini works off her own play (A Vampire Story), a story of unruly feminine energies and the burden of being a survivor on a forever timeline.
Clara (Gemma Arterton) and Eleanor (Ronan) are mother and daughter blood-suckers on the run from the vamp establishment, a boys' club where low-class women are not welcome. Against the twinkling faded glamour of an English seaside town, they drift and get money where they can, the bright, strange Eleanor drawing attention from a creative writing teacher (Tom Hollander) and one of his sick students (Get Out's Caleb Landry Jones). Vampire narratives often turn on transformation — the promise of a libertine, libidinal second life — but in Byzantium faultlines of power and gender persist. Doses of gothic macabre, like a blood river gushing down on an ecstatic Arterton, help keep the "empowerment" dynamics interesting.
4. Brooklyn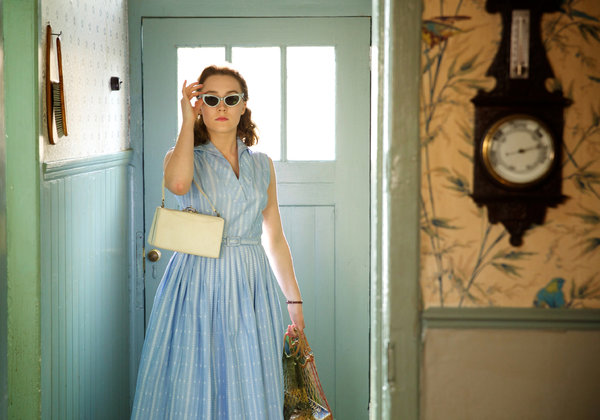 Brooklyn is, it's fair to say, a broad movie. It is, as your Gran would say, a nice wee film. Nick Hornby's script and John Crowley's direction draw their immigration tale in big strokes: Ronan plays Eilis, who trades dreary life in Enniscorthy, Wexford for 1950s New York, a sort of fairy tale big schmoke, where she boards with a delightful Julie Walters and dispatches letters home pouring out her broken heart.
An alert, luminous Ronan finds the subtleties in the double-consciousness of the immigrant experience and the elasticity of "home": in liberal close-ups, she grounds big themes of homesickness in precise facial rhetoric of wet, fluttery eyes and anxious glances. The third act turn, in which Eilis, married on the sly to an Italian-American, apparently falls for Domhnall Gleeson's Jim back home, needed more detail to be convincing, but it's going for something interesting and true: how easy it is to slide into discarded patterns; how a whole way of life can assert itself, almost automatically; and the strength required to kill it cold.
3. Hanna
Just 4 years after Atonement, Joe Wright traded in period frocks for killer thriller kicks in the colourful, uncluttered Hanna. Ronan plays the titular girl on the cusp of adulthood, a teenager with super-soldier blood who's spent her life in the Arctic circle, trained in endurance and combat by her unforgiving father (Eric Bana), a CIA operative who fled the coop years ago. On her tail is Cate Blanchett, a chic spook with a wicked stepmother drawl.
Fairytale imagery, an appreciation for geometry and a high-tempo Chemical Brothers soundtrack set the film apart from similar punchy kinetic chase flicks. Downtime scenes have twinkly, otherworldly cues of chimes and xylophones, while the action sequences are flooded with explosive laser beats. Here, Wright's interest in unbroken photography — Atonement's spectacular beach evacuation tableaux — is more specific and dynamic. And there are fun surprises too, like Tom Hollander as a blonde German assassin in trackies.
2. The Grand Budapest Hotel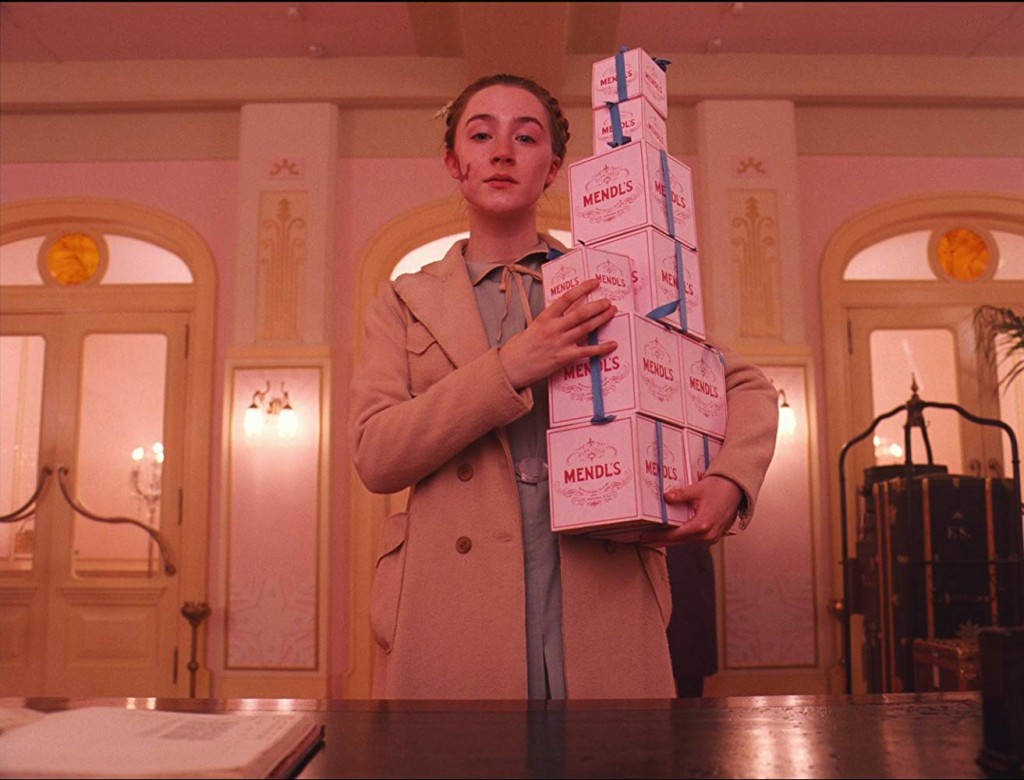 Wes Anderson's hospitality farce remains one of his career highlights, a glorious flamingo soufflé of a film with a perfect Ralph Fiennes as M. Gustave, a concierge for the ages. Grand Budapest Hotel's comic rhythm is even more impressive on repeat viewing; the repetitions and the sudden reversals, especially in the mouth of Fiennes, will make you giddy. Part of the fun is the learned anticipation; every grand, self-righteous speech might turn to a weary shrug, indicating a world where high ideals are provisional and vulnerable.
There's something there about the delicacy and uselessness of beautiful things, embodied in the aesthetics of the hotel, and in the careful style of the film itself. Ronan plays Agatha, the bellboy's lover whose baked treats help Gustave escape prison and clear his name. A defense of pleasure, aesthetics and civilised behaviour in the face of inevitable brutality — laced with all-timer line readings — Grand Budapest only grows sharper and more resonant.
1. Lady Bird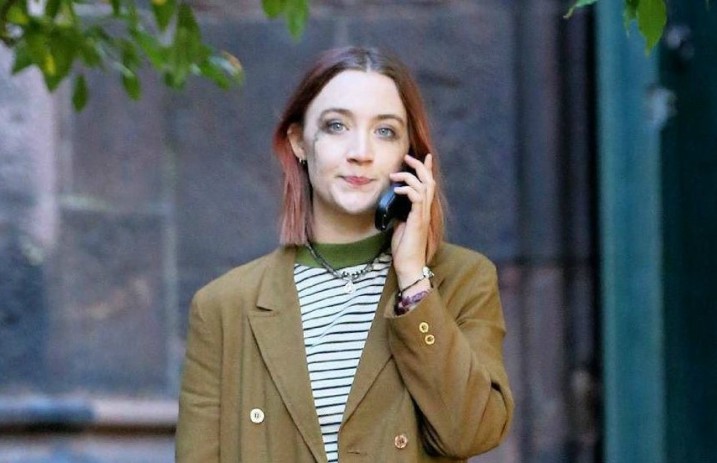 Greta Gerwig's re-imagining of her small-city adolescence shares much with Brooklyn: Catholicism, a complicated mother-daughter relationship and the siren call of New York City as a place where futures are made. But it's a scuzzier and more precise story of finding, and making, your self, built out of a series of small, spectacular moments.
A second viewing is a reminder of how carefully formed Lady Bird is, an efficient screenplay dotted with perfect details: the football coach running The Tempest blocking; Tracy Letts' avoidant Dad playing solitaire on the computer while the mother (Laurie Metcalf) and daughter are having it out; Mum asking Ronan's Christine — sorry, Lady Bird — if she really needs two towels getting out of the shower. And that's not forgetting Timothée Chalamet as Kyle, his disaffected posturing delivering dialogue gold: "I'm trying to live by bartering alone."
Ronan channels the flouncy, self-absorbed, performative energy of the classic Gerwig heroine, but all the characters benefit from an observant and empathetic artistic vision, which builds to a cathartic final section. Gerwig's Little Women is going to be very good indeed. Conor Smyth