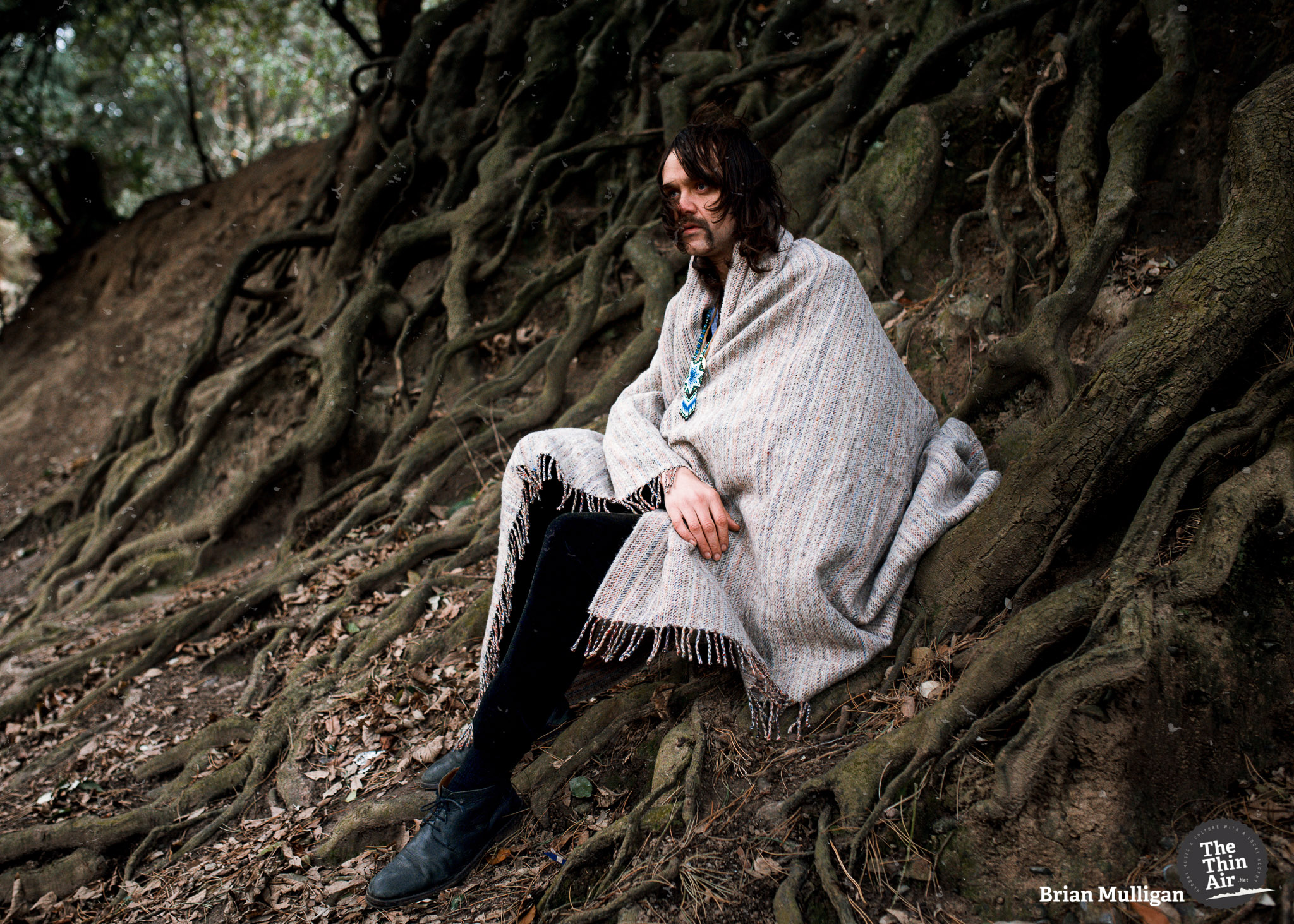 We continue 19 for '19, our feature looking at Irish acts we're convinced are going places in 2019, with Berlin-based Irish artist Shaun Mulrooney aka TAU.
Photo by Brian Mulligan
Though it's early days, come December, you'll almost certainly find the second album from Berlin-based Irish musician Shaun Mulrooney aka TAU featuring high in myriad end-of-year lists. The follow-up to 2016's TAU TAU TAU – a release whose recording started on the day Bowie died – TAU & The Drones Of Praise sprung forth last month as a sorcerous statement of intent.
The genre-mangling psych experimentalism of TAU (who, with Mulrooney at its core, is a collective) is self-described as "medicine music". It's a term that distils the essence of the project to a tee. Also a member of Dead Skeletons and Berlin Kraut conjurers Camera, Mulrooney's kabbalistic craft carries with it a strong and slow-burning anagogic air. Bearing the imprint of a deep interest in what lies far beyond the veil, TAU's rhythms and weaving textures taps into something beatific and essential.
From single, 'Craw' and 'It's Already Written' – a lead track that doubles up as a mission statement of sorts – to its closing overture, 'The Seer', TAU & The Drones Of Praise feels like a protracted eulogy to the forces beyond our perception that, if heeded and creatively wielded right, can pay dividends. Brian Coney
Catch TAU at these dates in May:
17th: TBA, Cork
18th: Dolans, Limerick
23rd: Roisin Dubh, Galway
25th: Sugar Club, Dublin