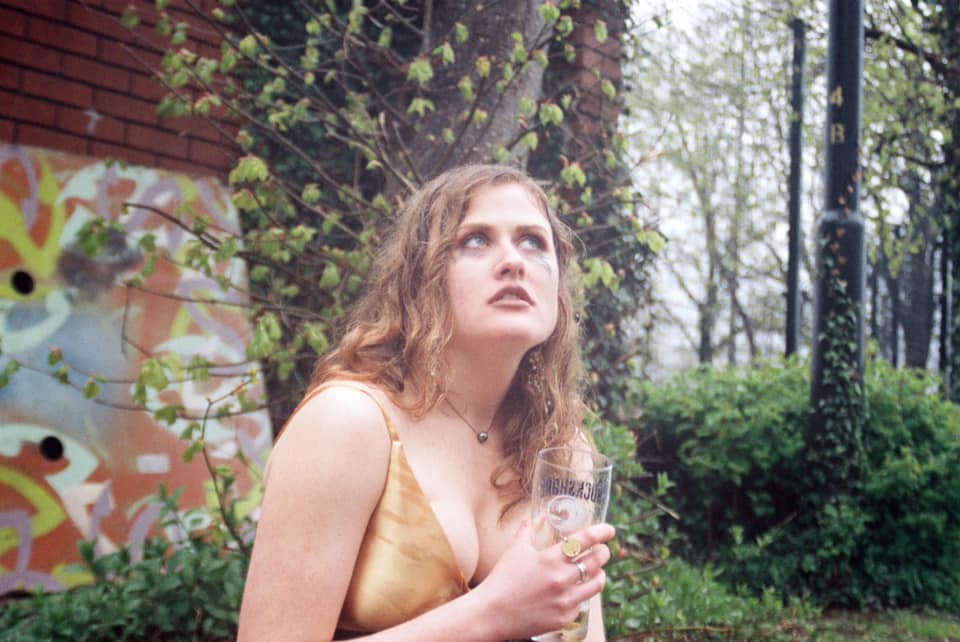 Currently studying music and living in Derry, Maya Goldblum aka Queen Bonobo is a singer-songwriter hailing from the tightly-knit community of Sagle, Idaho.
On May 10, Goldblum will launch her debut album, Light Shadow Boom Boom, at Cultúrlann Uí Chanáin in Derry. Ahead of that, we're pleased to present a first listen of its latest single, 'The Lord Does What He Wants'. Engineered by Niall Doran, mixed by Ben McAuley and mastered by Stephen Quinn, it's an unraveling alt-folk gem also featuring Daryl Coyle on co-production and drums, Jack Kelly on double bass and James Anderson on percussion.
"I started writing 'The Lord Does What He Wants' on my 21st birthday, in the Magee University music building, alone, sobbing," Goldblum says. "I felt estranged in a new culture and wrung out from an emotionally abusive relationship and honestly had to sit there and sing and play myself into some form of comfort and humor. We all need to sail away from seriousness every now and then and sometimes experiences that break you down, force you to look at how trivial getting wrapped up in your ego and judgment is. Sometimes you need to break a literal or metaphorical bone in order to be humbled."
Have a first listen below.