News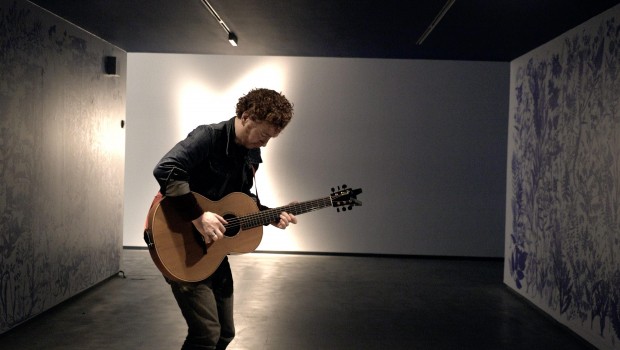 Published on April 15th, 2019 | by Brian Coney
0
Watch: VerseChorusVerse – INTRO (A Bandwidth Film)
2018 was a busy year from Belfast-based jack of all trades (and master of many) Tony Wright aka VerseChorusVerse.
As well as publishing his first book, the North coast musician, solo artist and ex-guitarist/founding member of And So I Watch You From Afar was made an artist-in-residence at the MAC.
During that time, Will McConnell of Bandwidth popped by to capture Wright in his element. The result is INTRO, a candid, 22-minute film that hones in on the nuance and heart of Wright's craft via stripped-back performance, improvised guitar sounds and snippets from the aforementioned first book. Framed by the empty, lofty gallery spaces at the MAC, the refined pathos that fuels Wright's compositions shines bright here.
Have a first look below.