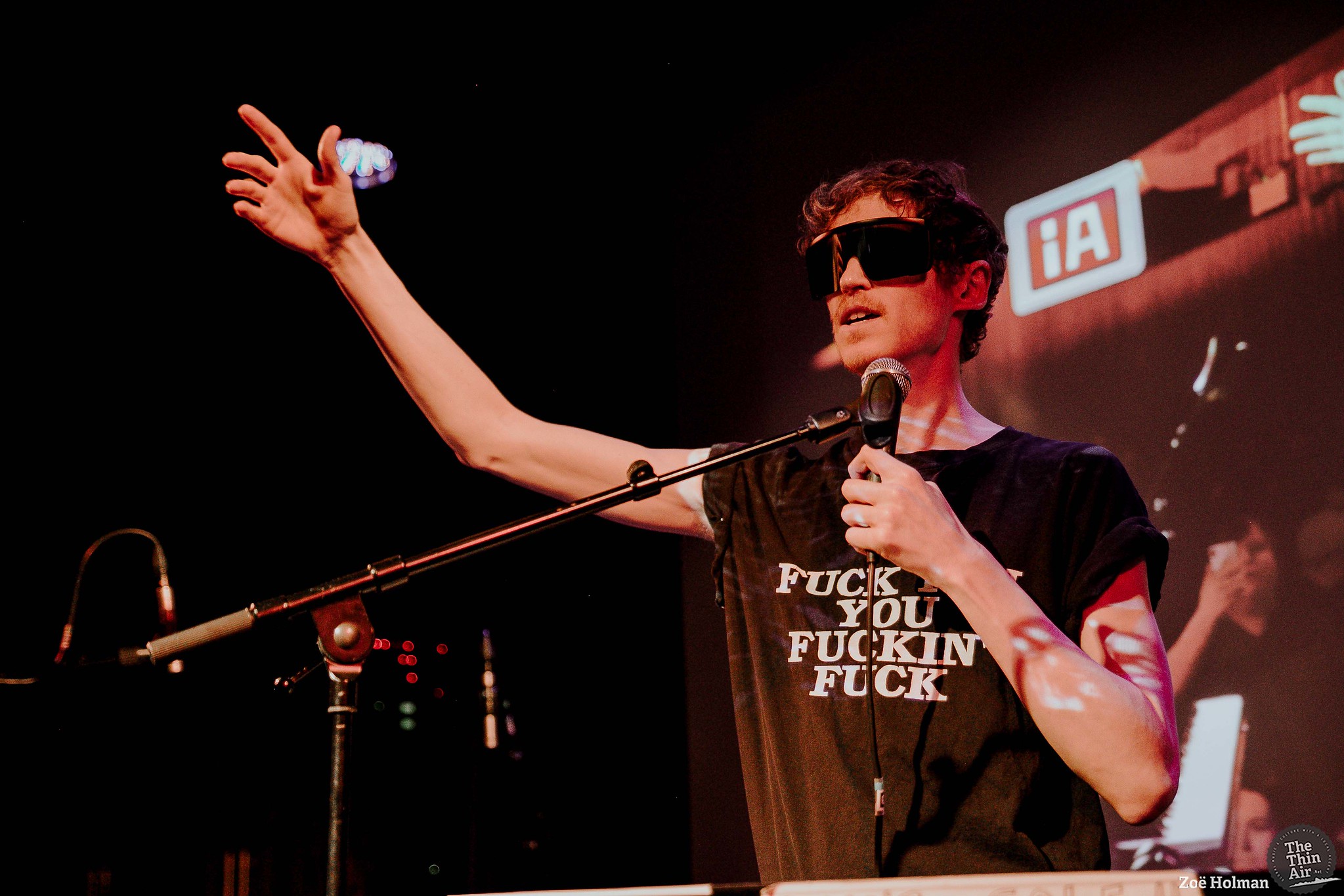 As The Sugar Club fills with a homogenous mix of stereotypical Music nerds and the types you can imagine spend many an evening on Reddit, the cosy red room is cloaked in a warm ambiance that is characteristic of the venue. Although the show is running slightly behind, the crowd seems to be in high spirits, with audience members nestling into their plush red seats with cocktails and pizza in hand.
As the crowd gets comfortable, support act Cidot take to the stage. A two-piece Jazz infused electronic act made up of Cian Hanley on drums and Cathal McKenna manning the electronics. With a sound similar to New York two-piece Sungazer, Cidot's opening three tracks are a frenzy of frenetic electronic screeches, thumping sub basses and blisteringly complex drumming. The musicianship is undoubtedly fantastic and silly stage moves aside, it is quite the spectacle.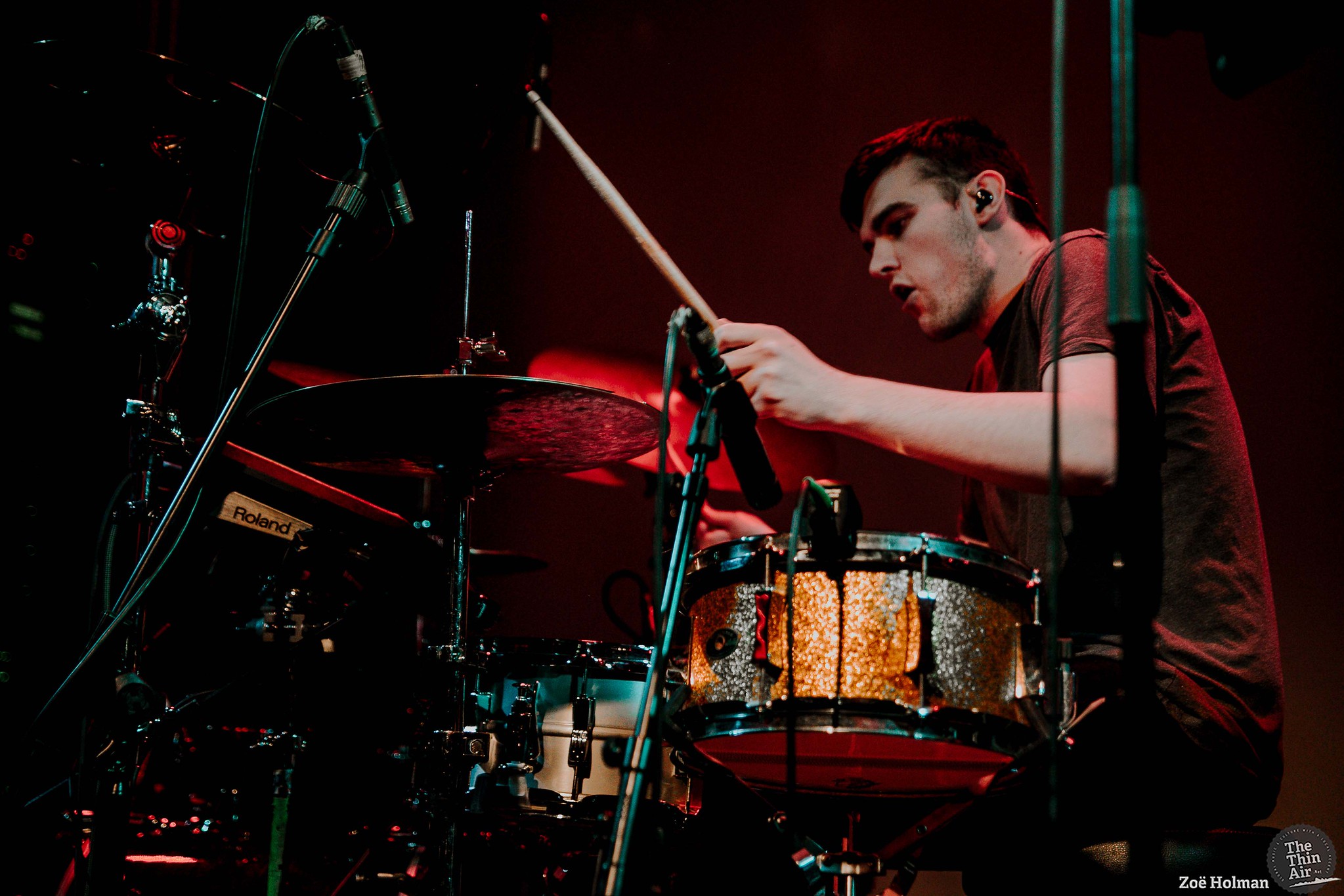 The latter half of the set isn't quite as pleasing, with McKenna joking that they're "gonna be a wedding band for these last three songs" as they begin a reharmonized remix of 'Boom Boom Pow' by The Black Eyed. It is of course somewhat of a tradition in the Jazz world to cover contemporary pop songs and to transform them into something that is altogether new. It's a wonderful tradition, one that should be maintained for certain, but with these renditions of 'Boom Boom Pow', 'Firework' by Katy Perry and 'Yellow' by Coldplay, it feels as though the mark has been missed by a long shot.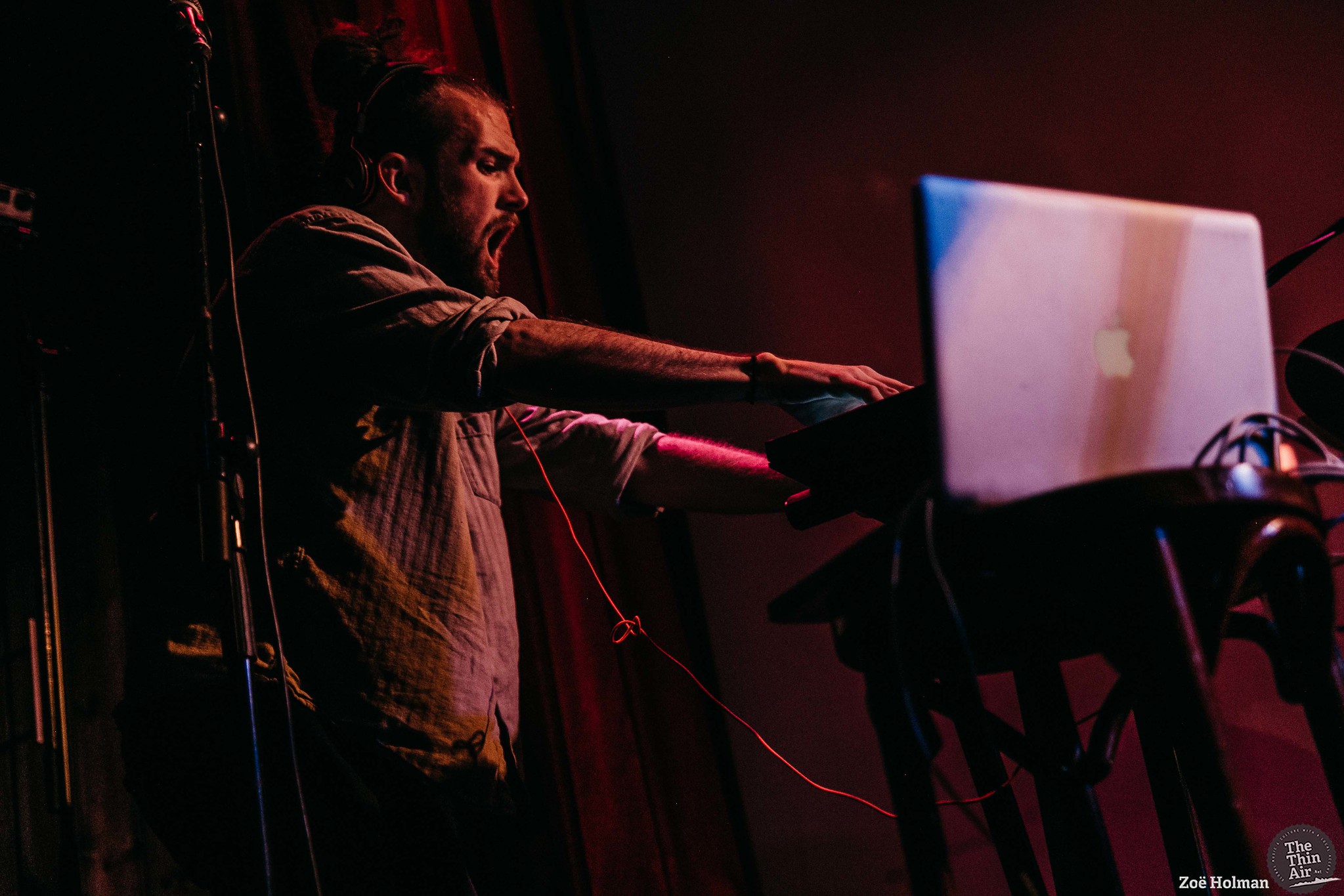 Exit Cidot, enter Louis Cole wearing a pair of Batman pajamas and a Groucho Marx disguise as he soundchecks. A small crowd gathers around the stage, knowing full well that it is Cole lying behind this elaborate disguise. After a short while, Cole leaves the stage and an electronically altered voice announces "Ladies and Gentlemen, shut the fuck up" over the PA, before reintroducing Cole who is now decked out in Zebra print pants and a t-shirt reading "Fuck you, you fucking fuck". Entering in a robotic manner, with a single hand raised and a cheesy smile, Cole walks to the stage without averting his gaze from the crowd and without flinching. The dramatic intro cuts out suddenly and Cole stammers a few words out before beginning the show.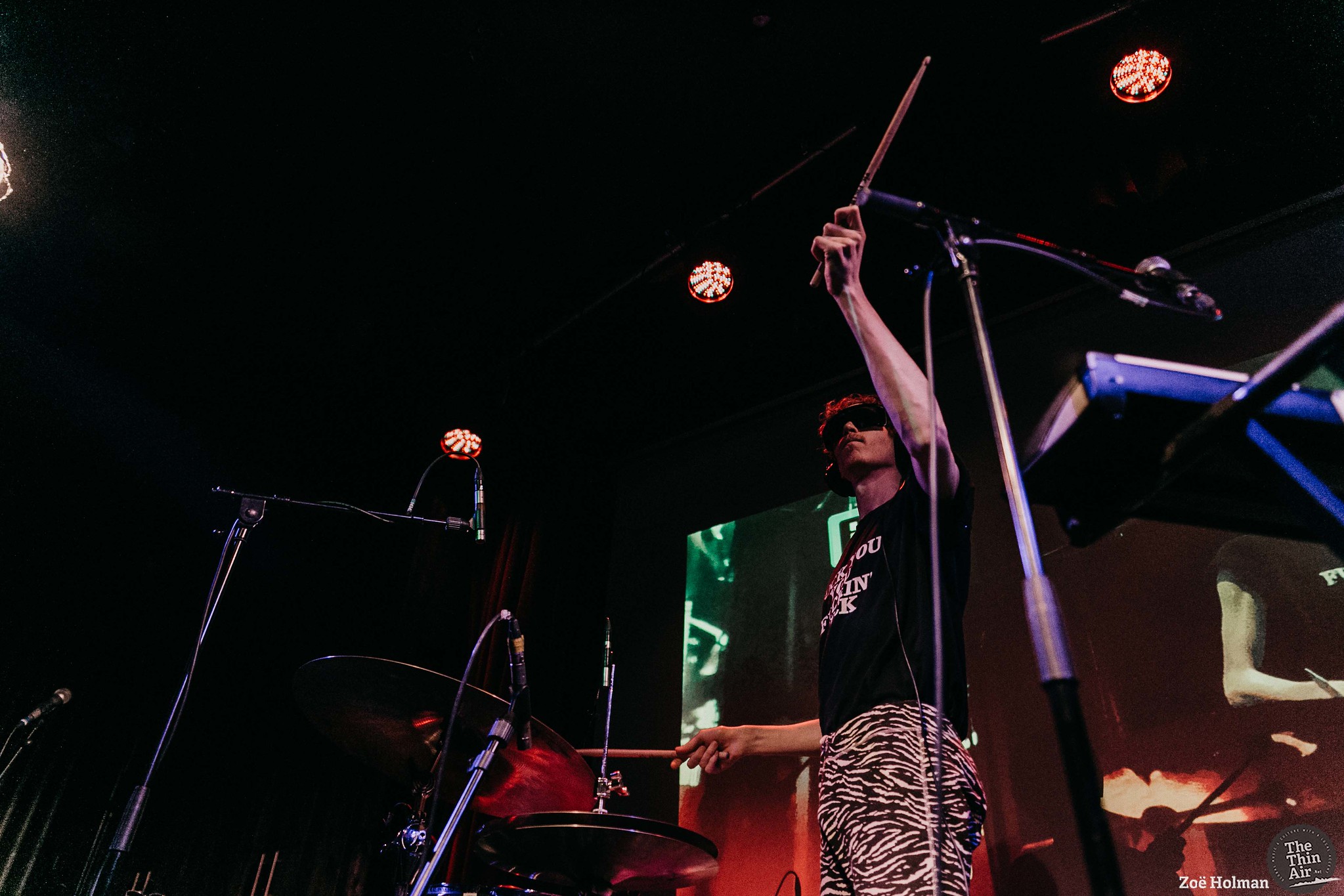 A true showman from the get-go, Cole dazzles the crowd with his virtuosic Funk Keyboard lines and blindingly fast drumming. Keeping to his signature DIY aesthetic, Cole's only visuals come from a handheld camcorder operated by companion Bubbles. The show is about as bizarre as you would expect, with Cole endimg songs abruptly to ramble some before hopping into his next track. Although he teases some of the favourites, such as 'Thinking' and 'When You're Ugly' Cole seems more content taking his time and doing as he pleases, which is serviced greatly by the fact that he is performing solo. One song that truly encapsulates Cole's electric eccentricities is "F it up", a track that is fully demanding of Cole's abilities as a performer. From looping fun lines on his keyboard, to smacking his throat for tremolo vocals, to delivering some of the most intricate drumming you've ever seen, Cole is an all-singing, all-dancing, ambidextrous machine of a man.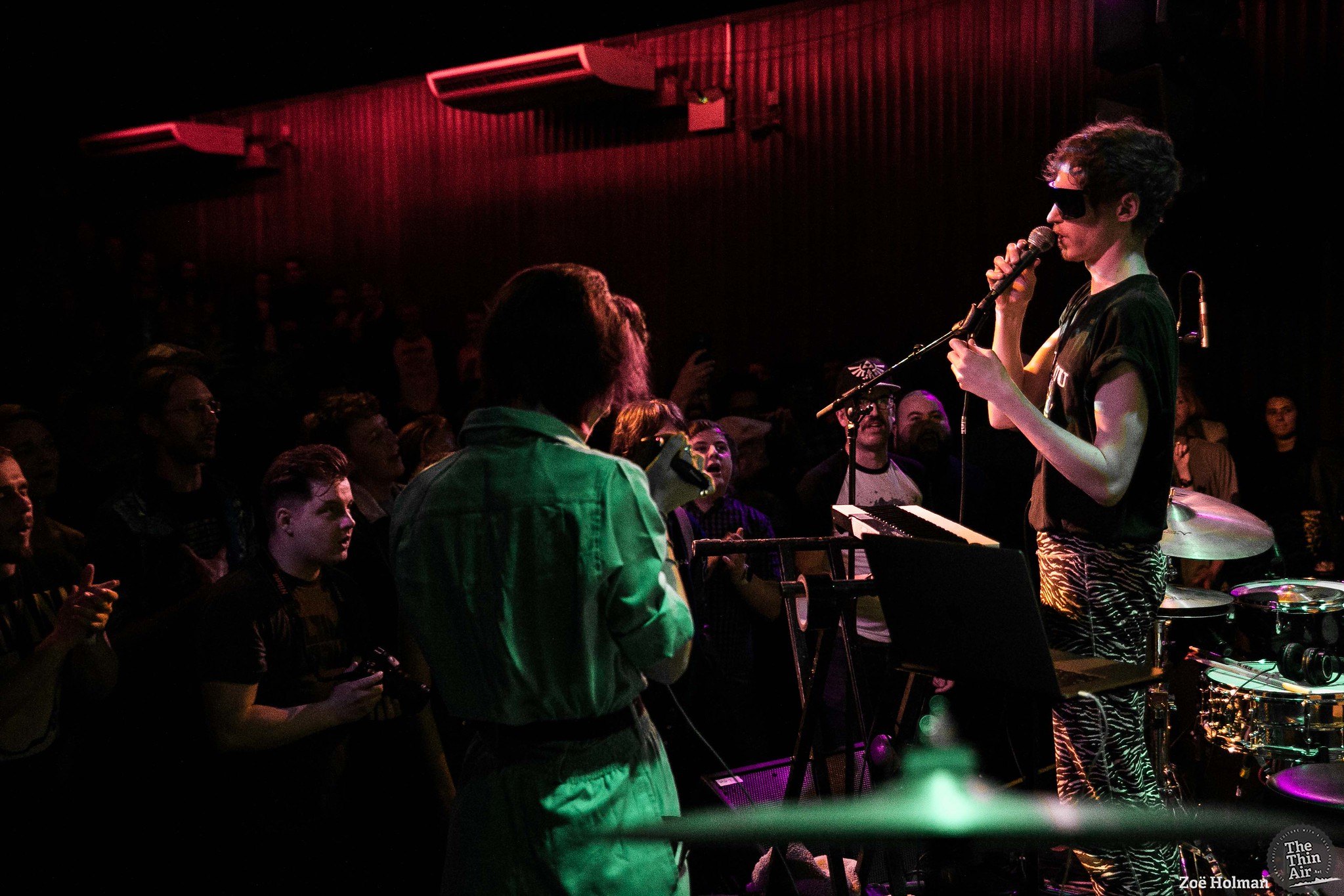 Staying true to his whacky behaviour, Cole ushers in the end of his set with a joke regarding a man having "10" left to live, a routine interrupted only by a few Reddit heads making weird comments regarding Bubbles. The show is brought to a close with a performance of "Who Cares?", a compilation of several dance drops all played one after the other before and one last blast of maniacal drumming.
If it wasn't apparent before, it most certainly is now: Louis Cole is a performer beyond convention, beyond tradition and in a bizarrely virtuosic league of his own. Jack Rudden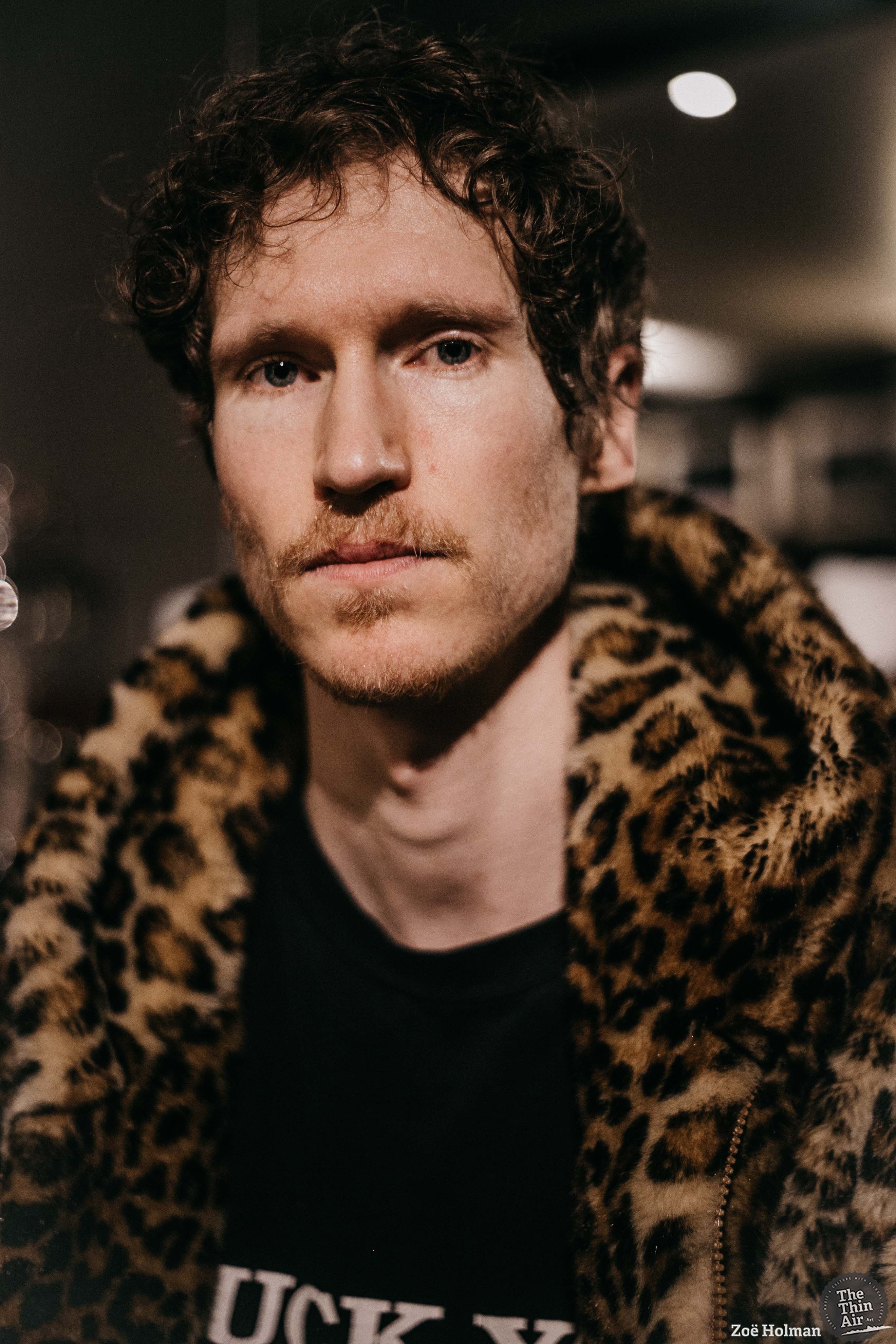 Photos by Zoe Holman