Live Reviews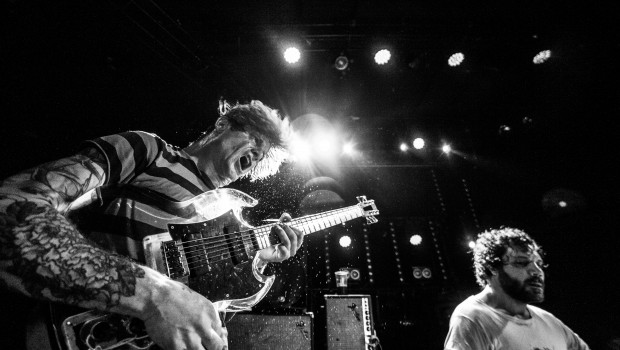 Published on May 22nd, 2019 | by Brian Coney
0
Oh Sees w/ The Dreads @ Limelight 1, Belfast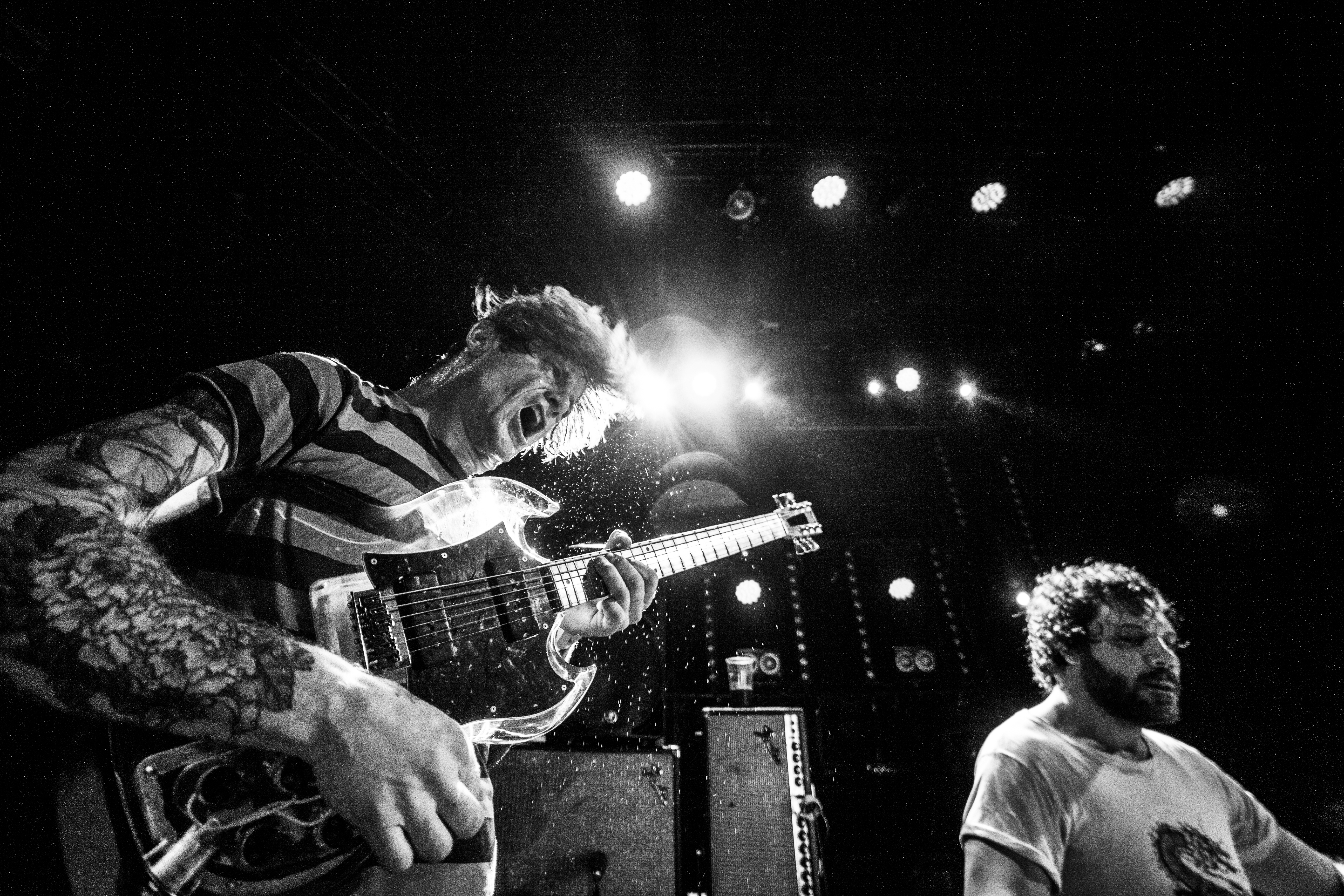 In the lead-up to their return to Belfast tonight, Oh Sees attracted many familiar (read: suitably towering) platitudes: the greatest live band on the planet; the best rock n' roll band in existence; deliverers of the most thrilling show you'll likely see this year. In almost any other instance, it would not only be wise but important to treat such high-flung flattery with a healthy dose of suspicion. But in this instance — and bearing in mind Motörhead are sadly no longer in rerum natura — the tall talk flirts with cold, hard, incontrovertible truth.
Having supported them at the Black Box six years ago, The Dreads were always the logical choice for tonight's sole support slot. Fronted by Ben Harris, the Belfast five-piece – boasting a new and improved formation – deliver a single-minded set of organ-dappled rock 'n' roll. Peaking on recent single 'Know Your Name', it makes for a breakneck half-hour of swagger and spitting intent from a band who genuflect at the altar of John Dwyer and co.
How swiftly Oh Sees can suddenly appear on stage and rear their head as a multi-limbed conductor of rapture will surely never become old. Tonight is no exception to that rule. By way of the face-scouring blitz of 'Plastic Plant' from 2016's A Weird Exits, a quick glance around Limelight 1 reveals an automatic tidal bore of clenched fists and shit-eating grins. It's the kind of limb-flailing apogee that emerges mid-way through a set. This evening, it's just the first surge in a two-hour rampage distilling the pure, fear-banishing freedom innate in rock n' roll (not psych, not garage, nor anything else) to something close to quintessence.
Highlights come thick and fast. Propelled by John Dwyer's slew of barbed, fuzzed-out riffs and propelled by the masterful, counterbalanced rhythms of drummers Paul Quattrone and Dan Rincon, 'The Dream', 'Jettisoned' and 'Toe Cutter – Thumb Buster' emerge as peaks in a set that tempers pit-starting breaks with drawn-out exploration. For a while, time seems all but rendered obsolete. Before a final barrage by way of 'C' and the strutting 'Encrypted Bounce', Dwyer enquires of the particulars ("How long do we got before we have to get out and the disco starts?") About fifteen minutes, he's told. Those fifteen minutes feel both like forever and an incandescent flash. A final 360° glance around the room says it all: Oh Sees are indeed the greatest live band on the planet, they are the best rock n' roll band in existence and we have almost certainly just witnessed the show of the year. Brian Coney
Photo by Thomas Girard