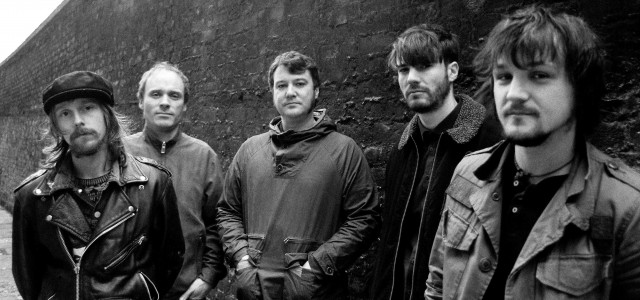 Is it towering, climactic psychgaze you're after? Dublin's Sun Mahshene has you covered.
Out today, 'This Girl I Know' is the third single from their forthcoming debut album Contradictions and Tales of Fiction, set for release later this summer through Reckless Records. Its three guitars forging an impenetrable wall of sound, the song oozes Ride-worthy euphoria and the midtempo-swagger of Oasis at their most clamorous – think 'Columbia' via Creation Records at the end of a Danny Boyle film – helped in no small part by its production at Darklands Audio, Dublin.
You can catch Sun Mahshene play The Thomas House on June 21 with Galants, or at Electric Picnic, Indiependence & Tipp Classical.