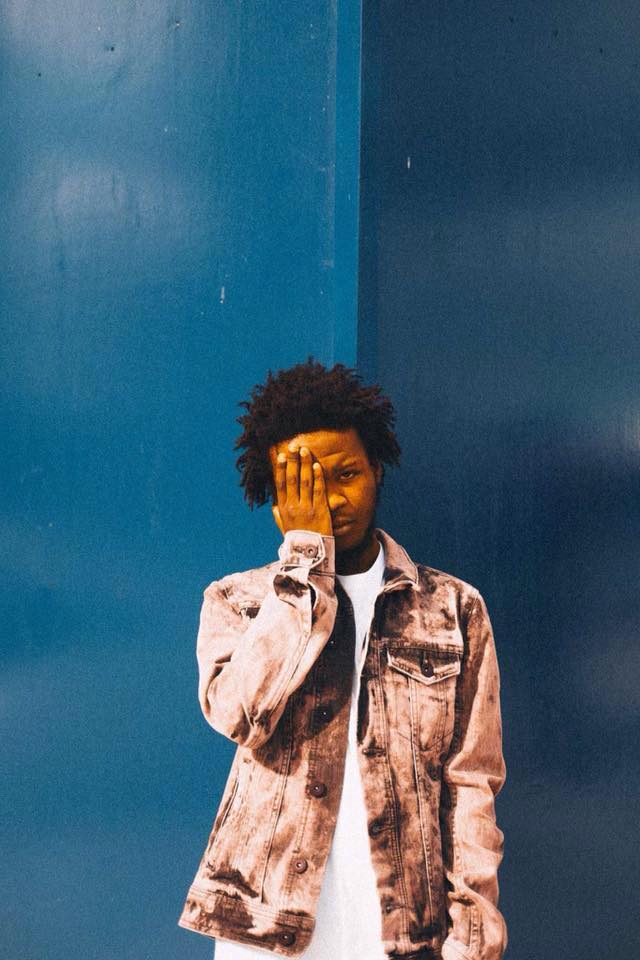 Colin Gannon rounds up the very best Irish tracks released of the month just gone, featuring Eomac, Joni ft. The Cyclist, Bitflower Bb, Blusher, Fixity, Repeater, Fynch, Just Mustard, Anna Mieke, Leo Miyagee and more.
Eomac — Drawn in Sand / Joni Ft. The Cyclist — Hapsi (DDR2)
Last month, in a not-so-enlightened Irish Times article, an Irish music industry figure deduced from her experience that the advent of a new radio station dedicated entirely to playing Irish music is necessitated (in part) by the "fragmented and disjointed" state of independent music in Ireland. At best, this assertion is dumb and ignorant; at a bleak worst, it is myopic and exclusionary.
There are strong bonds, there are community hubs, there are online networks—and, ironically, there already exists such a channel: Dublin Digital Radio. What's lacking is government support—recognition even—in the arts. In all fairness, though, what electronic artists make doesn't count as real music—like, it's just pressing buttons, man, where are the real instruments? (:-/)
Musically at least, April was a month dominated by exploratory and compelling compilation albums, one of which was released by the DDR team, the community-based online radio station who, since their inception, have sought to bring independent artists together. Physically, for sweaty parties; virtually, through their groundbreaking and award-winning online broadcasts; and spiritually, by way of a fervent commitment to fostering community in the disparate avant-garde and club music scenes.
Teeming with talented producers who have shows on the channel, ddr. Compilation 02, the channel's second such release, is one of my favourite projects of any kind this year. As rich in variety as it is in music, it's almost impossible to pick just one song. If forced, the blistering, techno-punk doom of Eomac's Drawn in Sand and Joni's incredibly ebullient and euphoric lofi house cut Harpsi are two standouts that reward repeat—and close—listening.
Bitflower Bb — Blue Fire
Bitflower Bb, the side-project of Dublin producer Dream-cycles, strives to pacify the banality of everyday moments with numbing melodies and fragrant airiness. It succeeds expertly in achieving such highfalutin idealism—even if just one song has been released under this psyonedum.
Carrying itself with the same haunting weightlessness as Maria Somerville's recent debut album, Blue Fire is sullen and sweet and flows gently and undisturbed like a countryside stream. Rather than allowing the faint pop melodies here to float away in their own fluffy cloud, Bb's agile and elongated vocals, coupled with impressionistic production, make it one of the year's most essential songs. A literal, brittle dreamscape, a tiny slice of outré dream pop that preempts a potential end-of-year-list contender, a restorative antidote to modern hecticness—its intimate beauty is inescapable.
Fixity — Woo
Improvisational jazz often goes one of two ways: instruments tumbling and spinning endlessly into varyingly joyous and righteous cacophonies, or pretentiousness giving way to aural punishment. Not only does multi-instrumentalist Dan Walsh circumvent all the various trappings of the latter with his latest Fixity project, he elevates the craft further, wrestling genuine feeling from what sounds like a bunch of very disgruntled musicians coming together in a musty basement to vent their frustrations in squalls and screeches and pummels. What unfurls is spiky, cosmic, wrathful and fastidiously arranged.
Though everything doesn't appear linear, Dan Walsh's drumming leads the cavalry. Woo, the second track on Fixity's excellent second studio album, No Man Can Tell, is at once measured and playful, something more akin to post-rock than anything on the periphery of jazz.
Blusher — Snowy B
I cannot decipher what the ululating sample is on blusher's latest cranium-obliterating track, but being honest, I really don't care. Released as part of local mailout icon Bandcloud's outstandingly curated Fissures compilation, the witchy Snowy B bares its teeth from the opening spiky xylophones, refusing to let up for eight minutes until it fizzes out in the same ghostly way it began. Pounding techno at its trashy, cavernous best. The naturalism of Aidan Wall's music, characterised by their moulding of club music obscurities into supremely human dirges, is typical of their other art: video game design, where world creation is fundamental to everyday thinking. Last year's thrilling debut album for Wall under the blusher moniker, Tren Rezno, was, for my money, Irish album of the year, and there are few albums I am looking forward to more than their sophomore release. Considering the vastness contained within specific tracks, and the many worlds mapped out in one solo project (Tren Reznor flitted with ease between industrial noise, field recordings, rave, house, experimental bedroom pop and ambient), it's no surprise each subsequent release has upended expectation. True gamespersonship.
SALAC — Threat Signals
Repeater are a positively weird and wonderful art collective who create music they feel—which I tend to agree—fits neatly into the vague yet completely sensical genre descriptor of Toxic Slime. Just listen to the gloopy synths, strange drums, sinus-piercing static and the perplexing random voice clips and audio effects; only then will you understand such a premise.
The Bandcamp physical order for the new Data Dump project—an exploration of digital decay and identity erosion in the technological age, where the singularity is no longer just a sci-fi plot, where smartphones are an extension of the body—is exactly that: a multidisciplinary, interplanetary dollop of data and information and undefinable music.
The music is, for the most part, atonal, gooey, bruximic, arrhythmic, dystopian bliss, with a few throwaway abstracted exceptions. But there are noteworthy songs here. Pummeling and distorted, Threat Signals by SALAC is the pick of the project's individual compositions, a treacherous collage of noise and cyber clutter, completely unforgiving in its metallic whirring and big, walloping, slap-you-in-your-fucking-face bass.
Fynch — Saipan
The best rap music often floats. Free-associating riffs and meditations on life and pop culture that, more than anything, nag at small, universal truths. The football references on Burner Records' Fynch's latest track are so self-referential, doubling themselves over and doing bicycle kicks, that my brain hurt trying to compute them fully—strictly, it should be noted, in a good way. The song, stacked with word drunk double entendres and slick wordplay, winks at the incident—the incident of all sporting incidents, where two Irish sporting heroes' egos clashed and all of middle-class Ireland shit their pants—from the 2002 World Cup. "Not to take the Mick, I just need the manage," he muses cryptically near the song's end, referencing the grey-haired fox Mick McCarthy. Clocking in at just two minutes, it's a solid introduction to Fynch, a smart writer who cares equally about what he says as how he says it.
Just Mustard — Frank
Part of Dundalk quintet Just Mustard's recent successes are owed to a rising tide of condescending myth-making and fethisation from traditional voices, at home and abroad, of men holding guitars and making deeply decent music (in the year 2019, it should be remembered.) This, to be fair, is outside of their control as two or three placeholder bands are haphazardly thrown together, Just Mustard often being one of them. But they make music that is altogether more memorable and fresh—thank god—which can seen through technical improvements they have made across every vertical of their fiery, slightly warped sound since their emergence a couple of years ago.
Just Mustard's latest single, Frank, is an exciting, if not beguiling, listen, building intently upon 2018's Wednesday album. Ascending, foreboding drones set the track off, suggestive of something loud and venomous lurking around the corner. Here, however, they lean into the hypnagogic, shoegazing side of their id. Katie Ball, the group's singer, sings that she falls asleep watching TV and is only truly at ease watching what unfolds before her mind's eye in her dreams. Let's hope the band further get lost in oneirism if the music sounds this delirious.
Numbertheory/Odeezy/Nxbody (The Guinness Sessions tape) / Cornerboy Muzik — Mohave
Early last month, Class Craic Records, run by producer Cbaki, dropped a very fun and objectively accomplished compilation of beats and rap instrumentals from Irish producers. A three-track run in the project's centre—a brash, rattling trap beat courtesy of Numbertheory, a slinky piano-sampling cut from Nxbody, and a Clams Casino-inspired, tropical-sounding dilly from Cork producer Odeezy—were most impressive.
Although featuring on the project, the best beat released by Cornerboy Musik (another Cork producer) came from his self-released beattape, Level Up 888. Sometimes, when hearing a rap instrumental, the archetypal rappers to take advantage of its affectations spring to mind immediately; Mohave, a luxuriating, affable beat that chirps and beeps with glee, sounds as if it were created exclusively for satin smooth shit-talking—effortlessly cool spitters like Curren$y and Payroll Giovanni are among the suitable candidates—so let's hope Cornerboy, and producers like him, begin to attract more outside attention.
Matt Finnegan — gold rings
'gold rings' is a disgusting and brutalising slab of hardcore, courtesy of polymathic Soft Boy Records DJ and producer Matt Finnegan. Dropped early last month, it threatens, from the jump, to shred skin and hair from your skull. It's sad, really, that this electrifying production was released post-Hangar—at a minimum, it deserves, and longs, to accommodate jaws shattering at scaldy house parties.
Anna Mieke — Keep It Whole
I only caught wind of Anna Mieke's Idle Mind album at the time of writing—thus, I haven't had time to sit with it, to let it breathe. Unquestionably, she follows in a long lineage of expressive songwriters whose songs bristle with curiosity; whose wistful voice is even further expressive; whose lucid, magnificent instrumentation allow her voice to lilt and sway. It's clear that it is something special. 'Keep It Whole' is an early favourite, full of angelic fingerpicking and textures that skew both subtle and incomprehensibly dense.
Leo Miyagee — Motion Sick
Much of Belfast transplant Leo Miyagi's music thus far has sounded undercooked and uptight, paying far too much credence to crusty, 90's New York-inspired rap than is appropriate today—a sound that, outside of stubborn puritans and innovators like Mach Hommy and Ka, has all but extinguished. But on the bubbling Motion Sick from his latest tape, Ffdlc, Miyagi leans assuredly into something more tangible than usual, largely steering clear of ashy-to-classy survivalism and socially conscious rap platitudes he has been guilty of clinging to in the past. Less lyrical miracle, more lyrical mirroring. "I've been sweating on my hustle until it trickles and it bubbles / And it ten-folds by the double / And I'll be grinding until it's stubble," he raps on the Motion Sick's sole verse.
Although fleeting (mumbled asides are followed by a short punctuating verse), his presence, unlike in the past, is strongly felt. More personhood is welcome here, and there is flickering promise that can be built upon for future releases.
Ghostking Is Dead — Deflector
Deflector is my first introduction to Ghostking Is Dead but it surely won't be the last. It sounds like an early decade King Krule song drowning in a sea over overdubbed Steve Lacy guitars. Dabbling in layers of reverb, Ghosting finds space to have fun . "Jumping to conclusions, like my name is geansaí," he sings as the song tapers out. A lack of self-seriousness here—which can also be understood through the winking, operatic largeness and theatricality of his voice, a Morrissey or '80s New Wave redolent warble—is endearing.
Ama — How I Do
Ama's 'How I Do' was the best, most agile, FM-friendly song I heard last month. Boasting an irrefutable, glossy certainty, a swanky streak, Ama's autotune-coated cooing fits like a jigsaw piece into the the wavy R&B production.