Live Reviews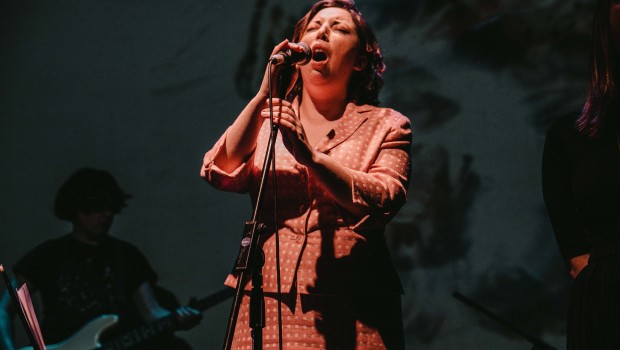 Published on May 6th, 2019 | by Jack Rudden
0
Naoise Roo & Special Guests @ Project Arts Centre, Dublin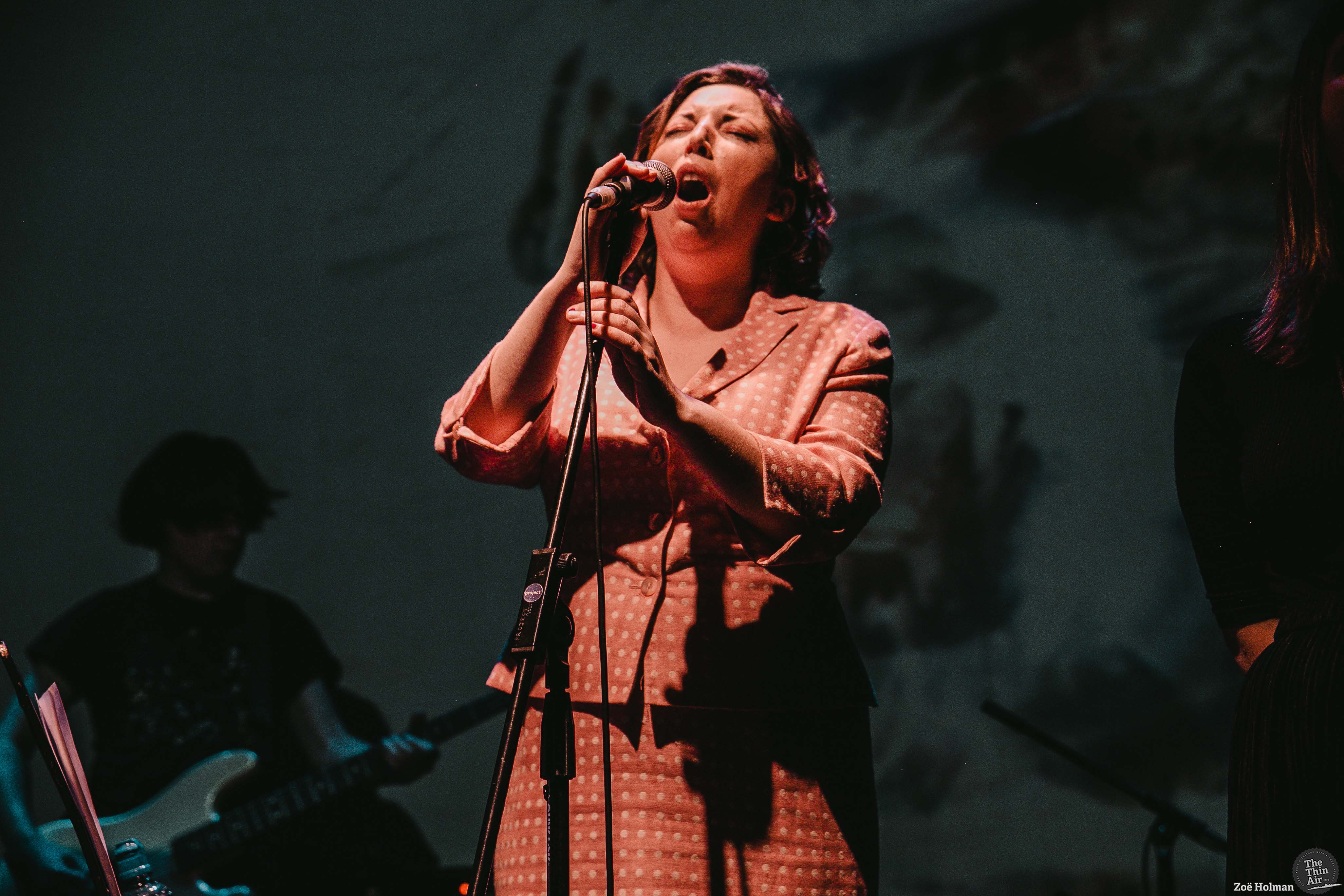 In a small room known as The Cube within Temple Bar's Project Art Centre, a small, excited audience has gathered for a live preview of a new EP from singer-songwriter Naoise Roo. Having taken a break from performing, this is the first performance the Dublin native has given in quite some time.
There is no grand entrance, no spectacle, Roo and co. simply and quite humbly walk on stage. There is a round of applause, copious whoops, hollers and howls before the crowd settles and Roo begins the show with a short introduction. Even during this introduction, Roo's charisma shines. Even though she believes songs and their meanings should not be explained, as their inherent power is allowing a listener to project their own thoughts and emotions on to the music, she wishes to explain the content and context of the songs she will perform.
Opening with the title track of her new EP, 'Sick Girlfriend', Roo takes the audience through an examination of hypersexualized mental illness and the trope of the manic pixie dream girl. Roo's voice glides over the stark 90's alternative instrumental that backs her. Continuing with another new song, Roo introduces 'Falling Stars', a song detailing her recent hiatus. Woozy synth pads wash over the venue, while bursts of delay and reverb accentuate lyrics depicting an artist struggling with the weight of her own decisions.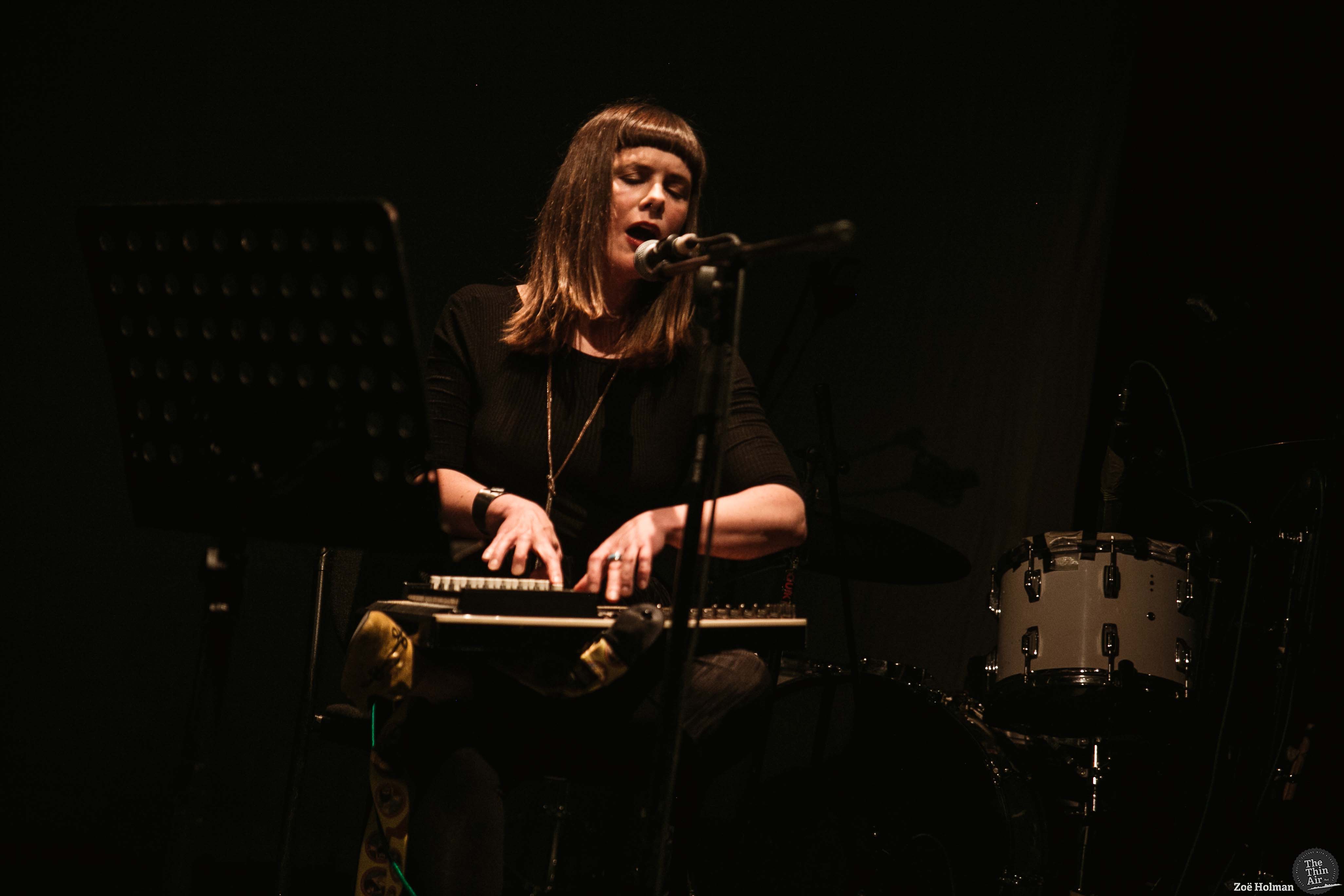 Then it's time for the first guest of the evening, singer-songwriter and backing vocalist of Roo's, Laura Ann Brady (above). Performing a song called 'The Darkness', a beautifully haunting piece comprised of only autoharp and vocals. The presentation of the piece is also beyond comparison, with subtle changes in the intensity of vocal effects and slowly dimming lights, Brady, offers a simplistic but beautiful glimpse into her own struggles with mental illness.
Roo returns to the stage, performing two more tracks, but this time with a stripped back instrumental consisting only of guitar and electronics. One such track is 'For You', from debut album Lilith. A gently disquieting track that paints a picture of pure hopelessness, a notion that is perfectly summarised in the chorus: "I never pray for myself these days".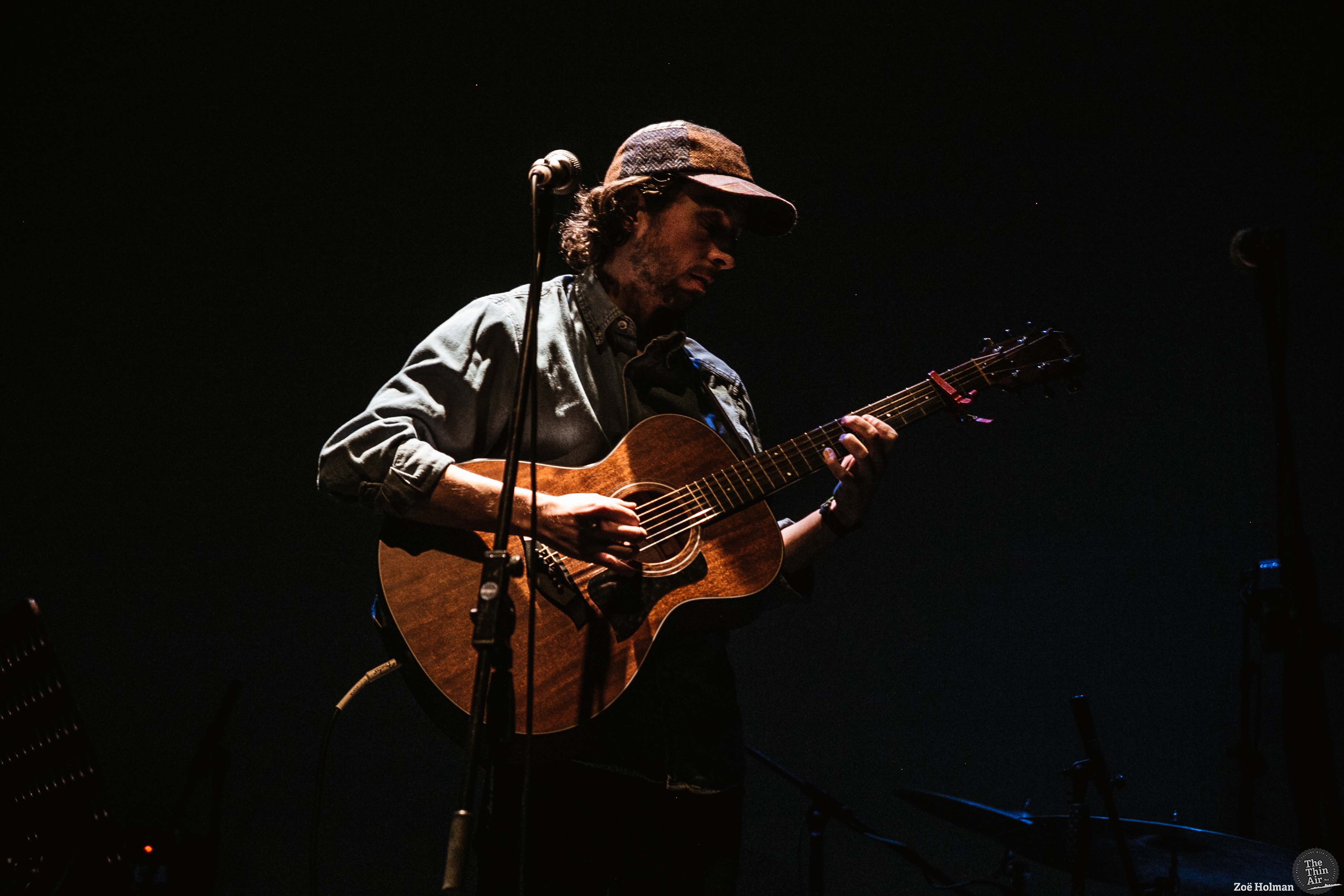 It's then time for the second guest of the show, songwriter Stephen Tiernan (above), otherwise known as Participant. Performing a song called 'Coast', Tiernan displays a very natural stripped back sound, similar to older Bon Iver cuts, or Elliott Smith. As his off-kilter wandering vocals wash over the crowd, it becomes clear that the overarching theme of the entire evening is very much that of mental illness and its relationship with the world of art.
Roo returns to the stage with her band to perform another new track, 'Ocean'. It is undeniably the most chaotic track of the evening so far. Screeching feedback and staccato stabs accompany Roo's theatrical vocals, which she delivers with a demeanour as though she is fearlessly staring down the barrel of a gun. There is a look of determination in her eyes and a real sense of stubbornness, an unwillingness to falter.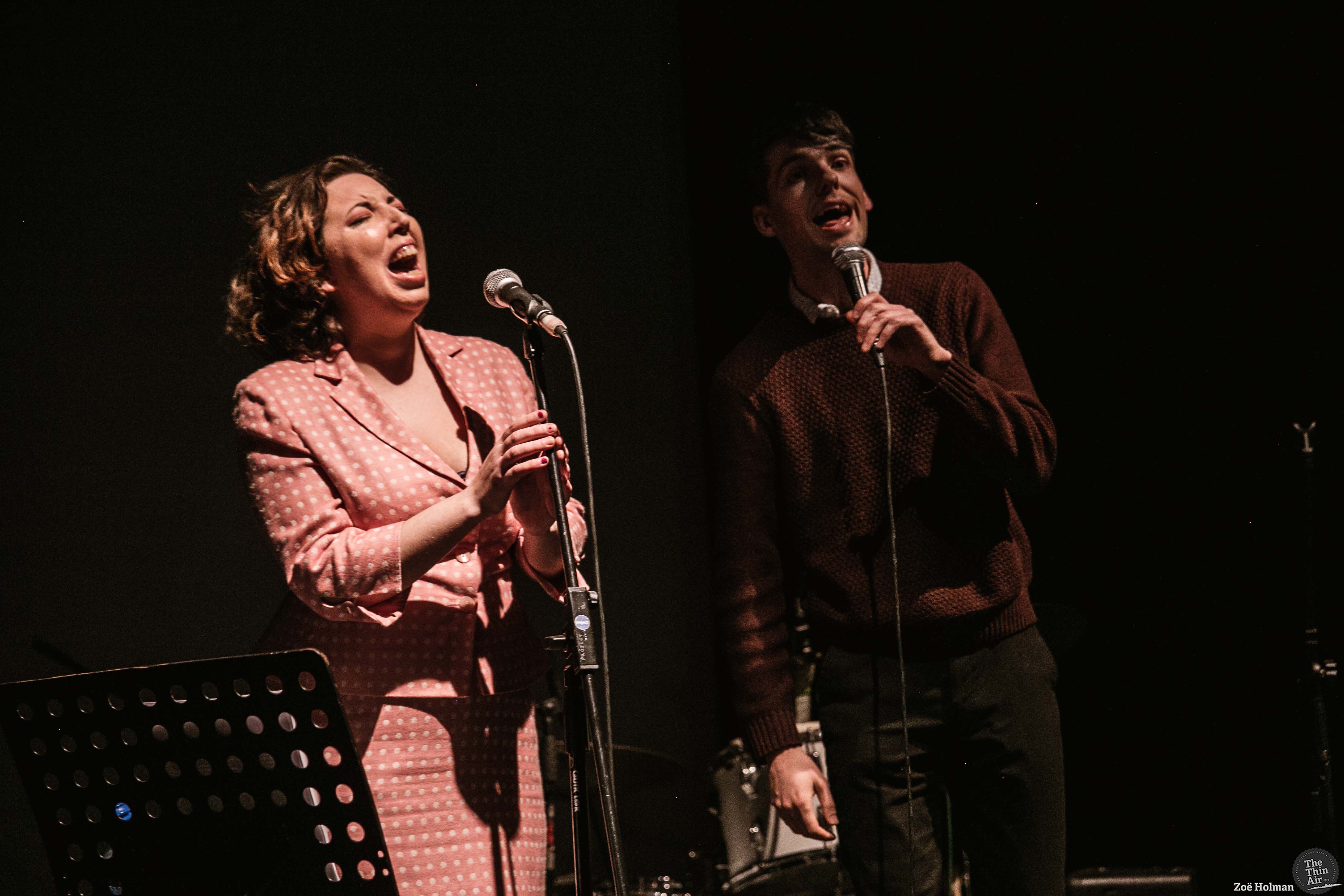 Following a short interval, Roo is joined on stage by Danny Carroll (above), frontman of Shrug Life, for an acapella piece detailing the struggles of a younger Carroll, confronting a bout of marijuana-induced psychosis, during which he was convinced the ghost of John Lennon was out to get him. The performance is stunning and feels undeniably natural. The room grows smaller and more intimate as the frank but compelling lyrics envelop the room. It feels as though the whole audience is sat at a bar with an ole lad that has a knack for good storytelling.
The show is nearing its end now and Roo performs two older tracks, Whore' and 'Oh Son', to rapturous applause before introducing the final guest of the evening, Maija Sofia (below). Performing 'The Wife of Michael Cleary', Maija Sofia brings an all new atmosphere to the table. No word does it justice other than bewitching, which is fitting as the song details the last recorded Irish witch burning in the year 1890. The singer explains that she has chosen this song as she believes witches, changelings and other paranormal phenomenons, may have been a way for people to explain mental illnesses when there was no fitting vocabulary in place to understand things like personality disorders or depression. It's a truly moving piece of music that shakes the audience to their very core.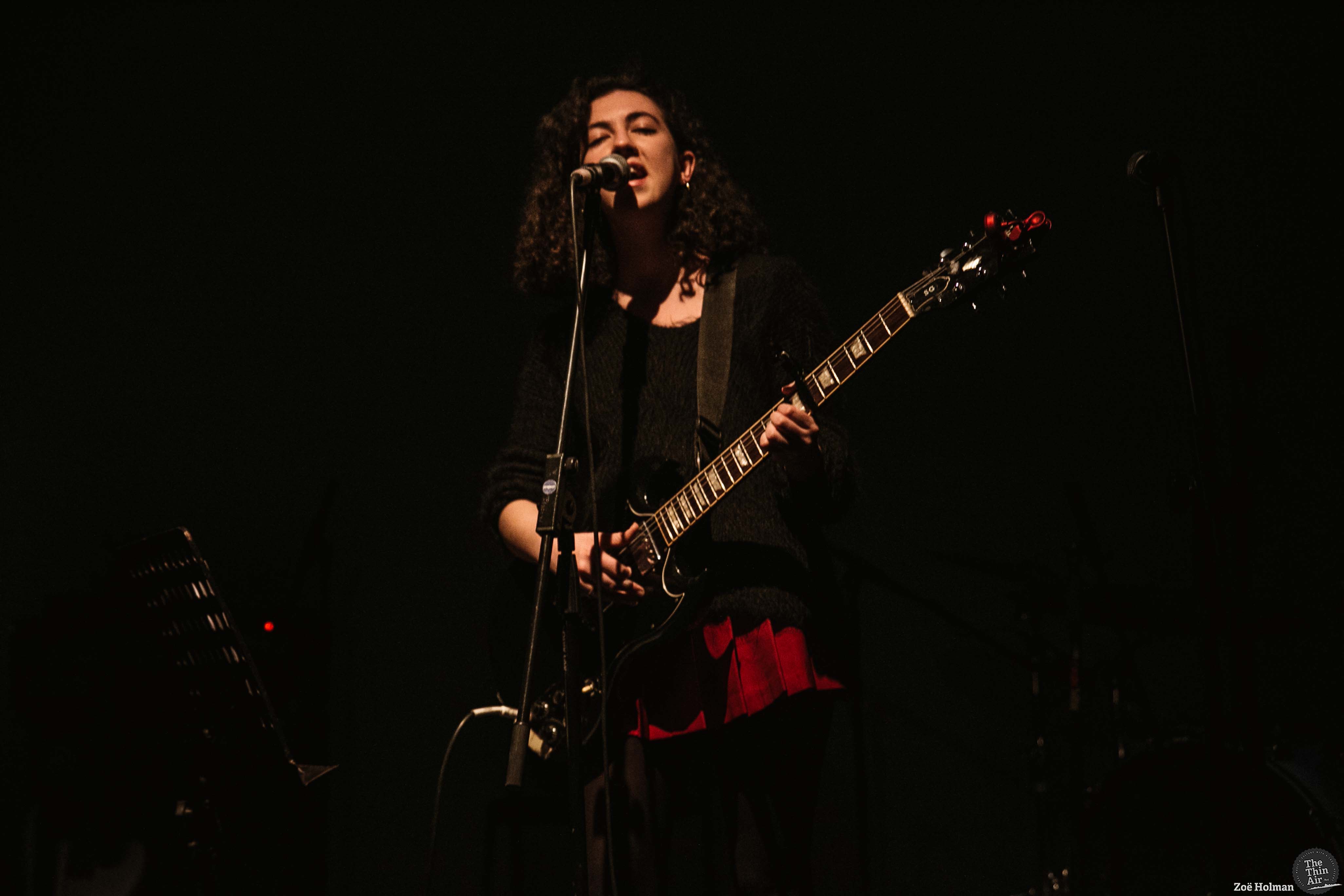 Roo returns to the stage to see the show to its end. Thanking all of those that have helped her along the way and made her return to the industry a reality, she then reads an essay, written for a self-produced zine. Throughout this essay, Roo details the responsibilities and weight that come with entering a creative profession, in her case singing. She also comments on the absurdity of this evolving from her love for the art when she was only a small child and how this love for singing paradoxically resulted in turmoil.
If there was any doubt amongst the audience as to what was trying to be achieved through this evening's performances, Roo puts it all most eloquently through the reading of this essay, solidifying the intent in a coherent manner.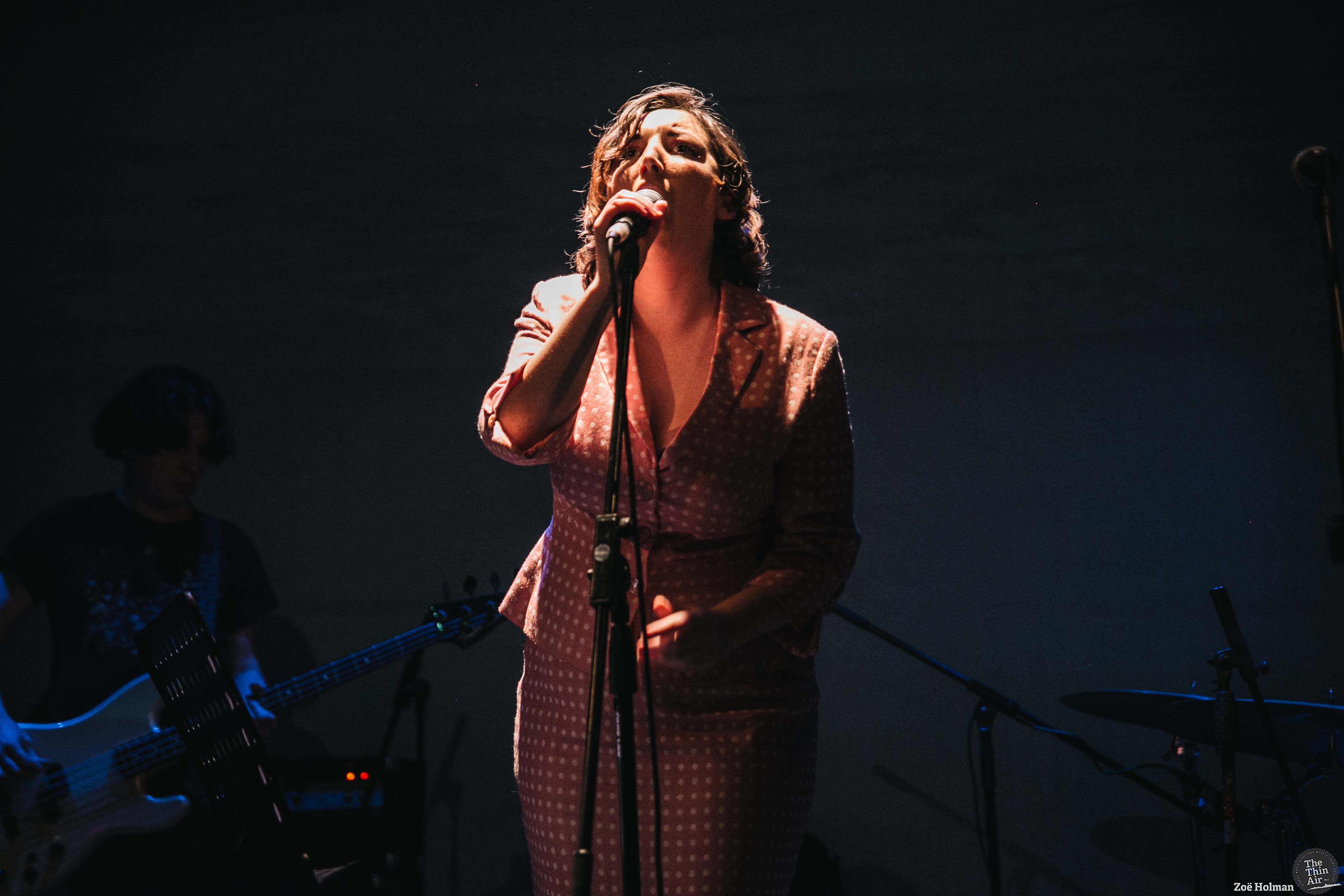 The evening ends with the track 'Black Hole', the forthcoming first single of the upcoming EP 'Sick Girlfriend'. A hypnotically danceable track, with hints of a post-rock influence, the song bounces between just two chords for the majority of its run time, perfectly reflecting Roo's own existence in a creative black hole, moving back and forth without going anywhere and with no definite end in sight. Jack Rudden
'Black Hole' is due to be released May 24th, with the 'Sick Girlfriend' EP following in September.
Photos by Zoe Holman