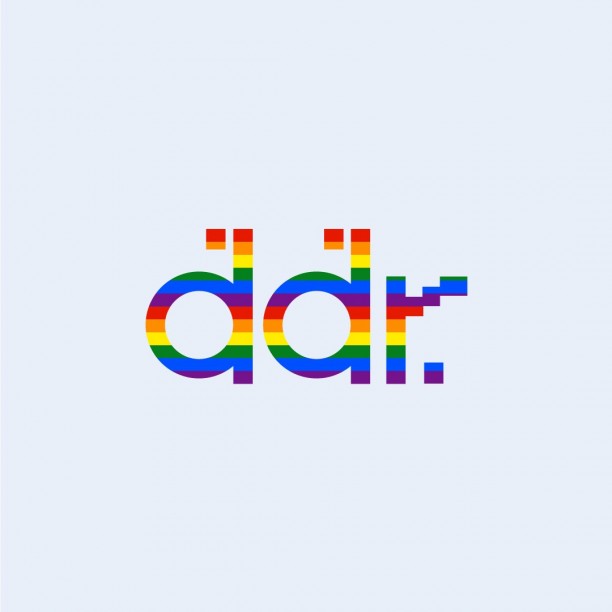 Dublin Digital Radio has shared its Pride Programme for 2019, which will run on the station every afternoon from 20th to 30th June.
Titled Queering The Airwaves, the consistently vital platform's inaugural Pride Programme aims to provide "an alternative space for LGBTQ stories and celebration", with an emphasis being placed on subverting the often "corporatised and sanitised" public pride events that have become so prevalent.
Informative and reflective broadcasts, discussions, radio documentaries and specially curated sound pieces will cover a broad range of topics significant to the LGBTQ+ experience in Ireland, including AIDS activism, parenting, clubbing and cruising.
'I really never felt attached to much pride content/celebrations Ireland has had to offer in the past, it always seemed so sanitised and watered down," explains Jarlath Curran, co-ordinator for ddr.'s Pride programme. "This year I wanted to create that platform and bring content together to give another side of pride, a side I felt has been seriously under-represented across Ireland. In doing this, I hope that ddr. can help foster a new and different way of celebrating pride and ensure that more and more people feel included in this sometimes exclusive celebration.'
As well as the broadcasts mentioned above, regular ddr. DJs and contributors Joyboy, Club Comfort's Roo Honeychild, Cathy Flynn, Point of Tune, One-CP Radio, Baliboc, Aoife O'Neill and Gadget and the Cloud will all host special pride shows as part of the Programme. Special guest shows and mixes will also come from Queer Action Ireland, Adam & Steve (London), Fiveseven and Radiant Love (Berlin).
Check the details and schedule of some of the Pride Programme below.
Pride programme:
Thursday 20th: 4-5pm Fiveseven
Friday 21st: 3-4pm Shoutout Radio, 7-8pm Aoife O'Neill, 8-10pm One CP Radio
Saturday 22nd: 1-2pm Joyboy, 2-3pm Adam & Steve: Hidden Sexuality
Sunday 23rd: 3-4pm Elena Vaughan, 6-7pm Baliboc
Monday 24th: 4-5pm Capricorn, 8-9pm Roo Honeychild
Tuesday 25th: 4-5pm Queer Action Ireland
Wednesday 26th: 8-10pm Point of Tune
Thursday 27th: 4-5pm I Have Two Moms  
Friday 28th: 3-4pm Nocturnal Emissions, 6-7pm Grace, 7-8pm Gadget and the Cloud
Saturday 29th: 2-3pm Radiant Love, 3-4pm Getting away with it
Sunday 30th: 6-7pm Searching without being able to find you
---
 – Adam & Steve's 'Hidden Sexuality' – a musical journey through the escapism provided by clubbing during the HIV/AIDS epidemic, where subtle messages gave respite to a community under siege
– Table discussions with Shoutout Radio on their workshops with LGBTQ teens and Grace Collective – a queer, techno loving collective putting on events in Dublin –  on their experiences with Pride
– Nocturnal Emissions, a sound piece that partners with a recent multi-site exhibition of Hervé Guibert's photography in popular Dublin cruising spots
– I Have Two Moms' – a meditation on same-sex parenting from the child of a same sex couple
– 'Searching without being able to find you' – resident DJ Bambi reimagines queer futures with a journey through euphoria, heard from a distant room.
– Discussions on AIDS Activism past and present with Elena Vaughan (NUIG), Paraic Kerrigan (NUIM) and Andrew Leavitt (ACTUP)
 – Capricorn – a special show piecing together the life and music of queer icon Pete Burns and his complex life.
---
While we have you, why not tuck into our extensive archive of weekly Death Culture Blues shows on Dublin Digital Radio here.