Live Reviews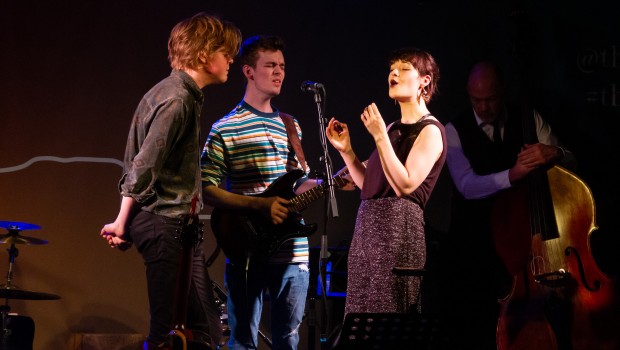 Published on June 26th, 2019 | by Stu Fletcher
0
Emma Langford w/ Nathan O'Regan @ The Duncairn, Belfast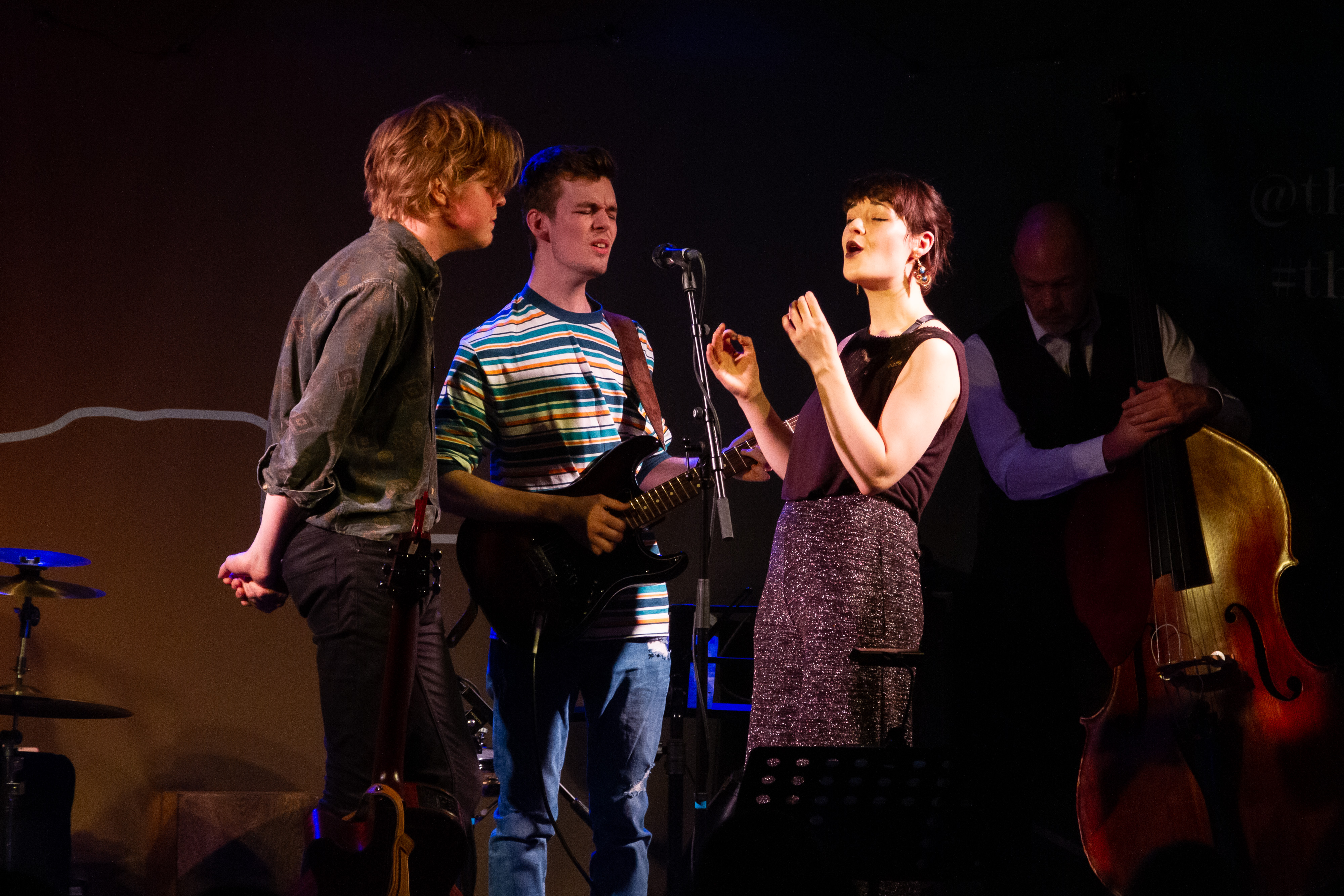 It's almost a little too warm this evening in the Duncairn Centre's beautiful theatre space. It's also possible everyone is a little hot under the collar from rushing to the venue, some seasonal marching to the north of Belfast has made getting here on time a challenging proposition and people are still arriving as our host welcomes the crowd and introduces the evening's support, Nathan O'Regan.
Once the Cork-born singer-songwriter takes to the stage it becomes clear his songs are a lesson in measured restraint; it's obvious he could push his voice harder, that he is more than capable of doing more with the guitar, but these songs seem simple by design. He keeps his powder dry and when he does push himself it has all the more impact for it. Between the songs and shaggy dog stories about love, quitting smoking for the sake of falsetto parts and blunt assessments of potential baldness from his girlfriend, he has soon won over the crowd. He even leverages this to get their collective approval to slip in his Christmas song as he only gets to play it once a year. There seems little doubt that he left the stage with more fans than when he arrived.
After a brief interval our host returns to effusively welcome Emma Langford and her band on stage.
Playing initially alone she opens with "a song for my younger self", singing about wanting to live up to what that girl hoped for sets the tone well this evening. You get the feeling that perhaps this song was written a little before her more recent rise in profile and success. Emma has worked hard for the success of her debut album and with a growing reputation as one of the best up and coming singer -songwriters on the island, she seems to be keeping up her end of the promises made in the song.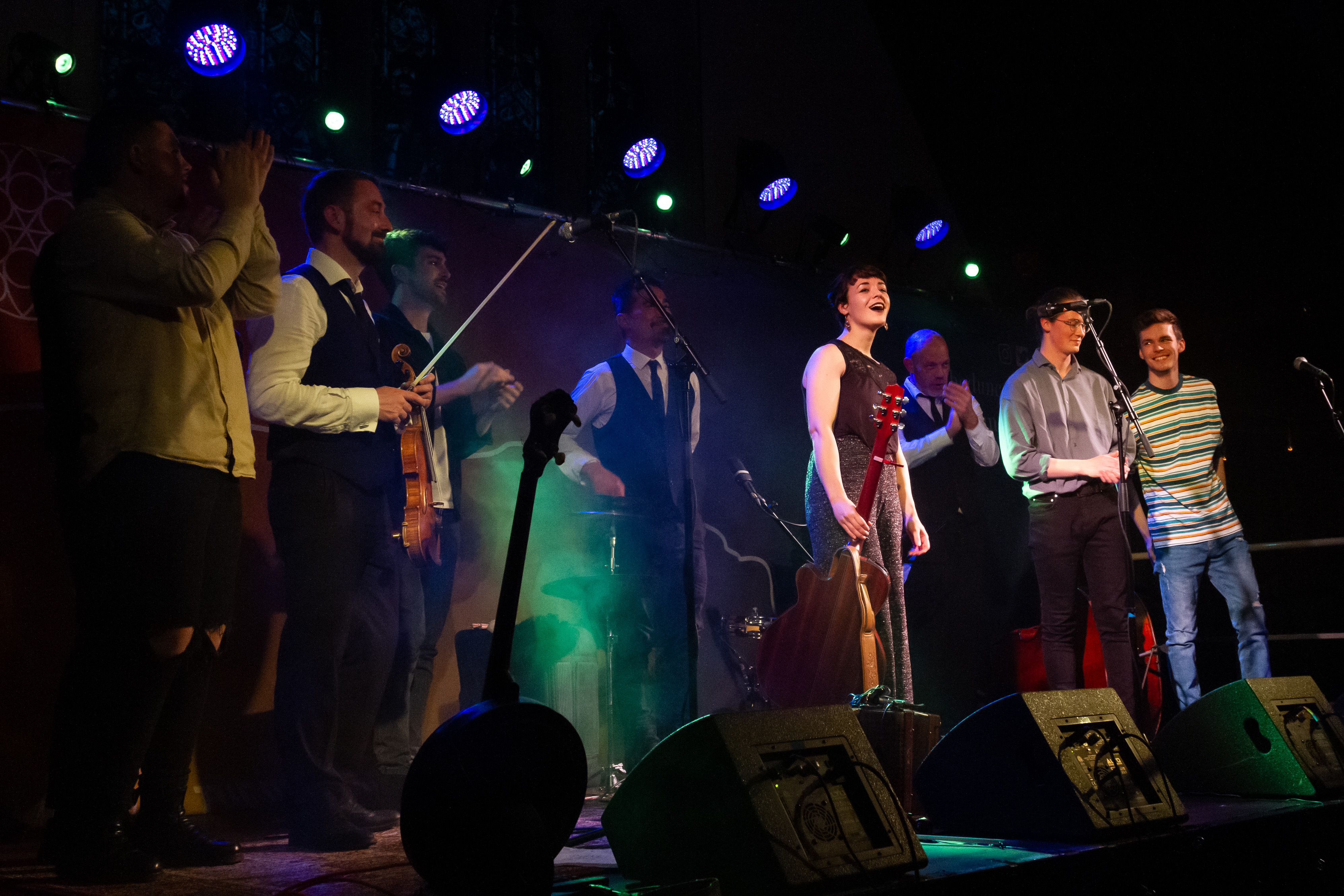 Introductions to her regular band of Tadgh Murphy on violin, Peter Hannigan on double bass and Ray Yrure providing percussion are made, and we are treated to the lion's share of songs from her album "Quiet Giant", including the title track. With every song comes a story; much of Emma Langford's work comes across as personal and honest, and this is reflected in the way she speaks about the songs. She is a natural storyteller; these tales alone are almost worth price of entry. She shares the good and the bad with a disarming, wholesome lilt and looks genuinely happy to be on stage, not that common a trait, and the audience warm to her instinctively. Her performance is strong and confident, her voice rich and delicate and her band underpin it with an understated ease.
Nathan O'Regan is invited back on stage to help perform "The Seduction of Eve" before featured guests Cúig are invited to join on stage; stories of touring Germany together and rapping badly in hotel corridors in the early hours of the morning follow before the now 9 strong band on stage return to the task at hand. With a much fuller sound it feels like the show has kicked up a gear. Emma delivers her upcoming single "Goodbye Hawaii" including a brilliant muted trumpet solo impression from Langford, and a slow soulful, deep south tinged vocal number performed with two members of Cúig.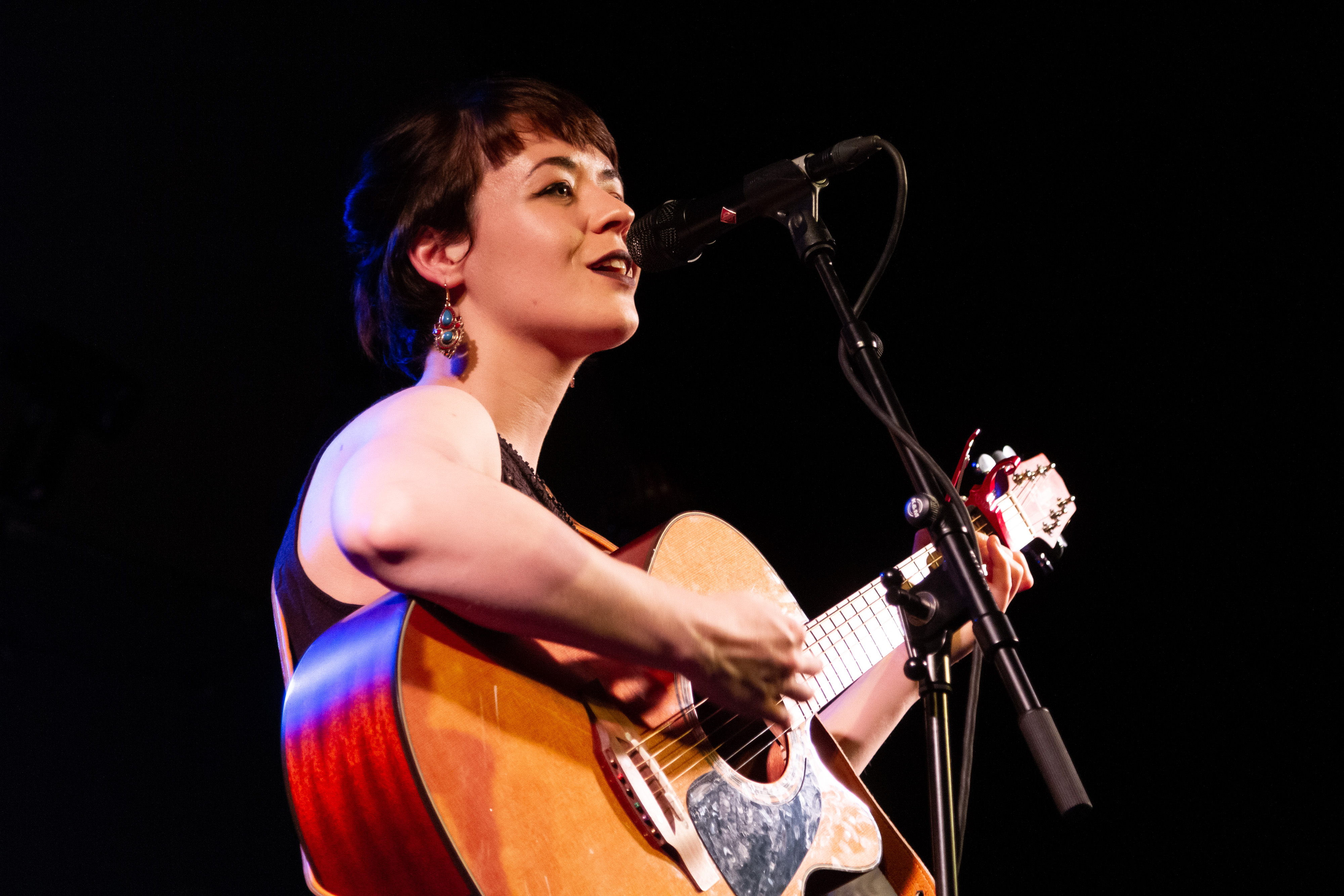 For a final encore, Belfast based poet Vanessa Ifediora is invited to perform her work "Off White Sheets" interlaced with Emma Langford's own "Sowing Acorns" before the whole band return to see off the night with almost gospel song "Tug O' War". Written after a low period and challenging her own anxieties it cuts a hopeful tone to round off the night and encourages you to waltz forward anyway despite your fears.
A very grateful crowd applauds heartily as the gaggle of musicians take their bows and wave their goodbyes. For the first time in over an hour they begin to babble, smiles can be seen all round the room as people start to file out and a queue is forming and chatting animatedly at the merch stand waiting for Ms Langford to come and flog her wares and do more of exactly what she does best, engage with her audience. She'll likely have three pretty entertaining Twitter posts up before bedtime too. If she wasn't so likeable, she'd be sickening. Stu Fletcher
Photos by  Stan Nikolov