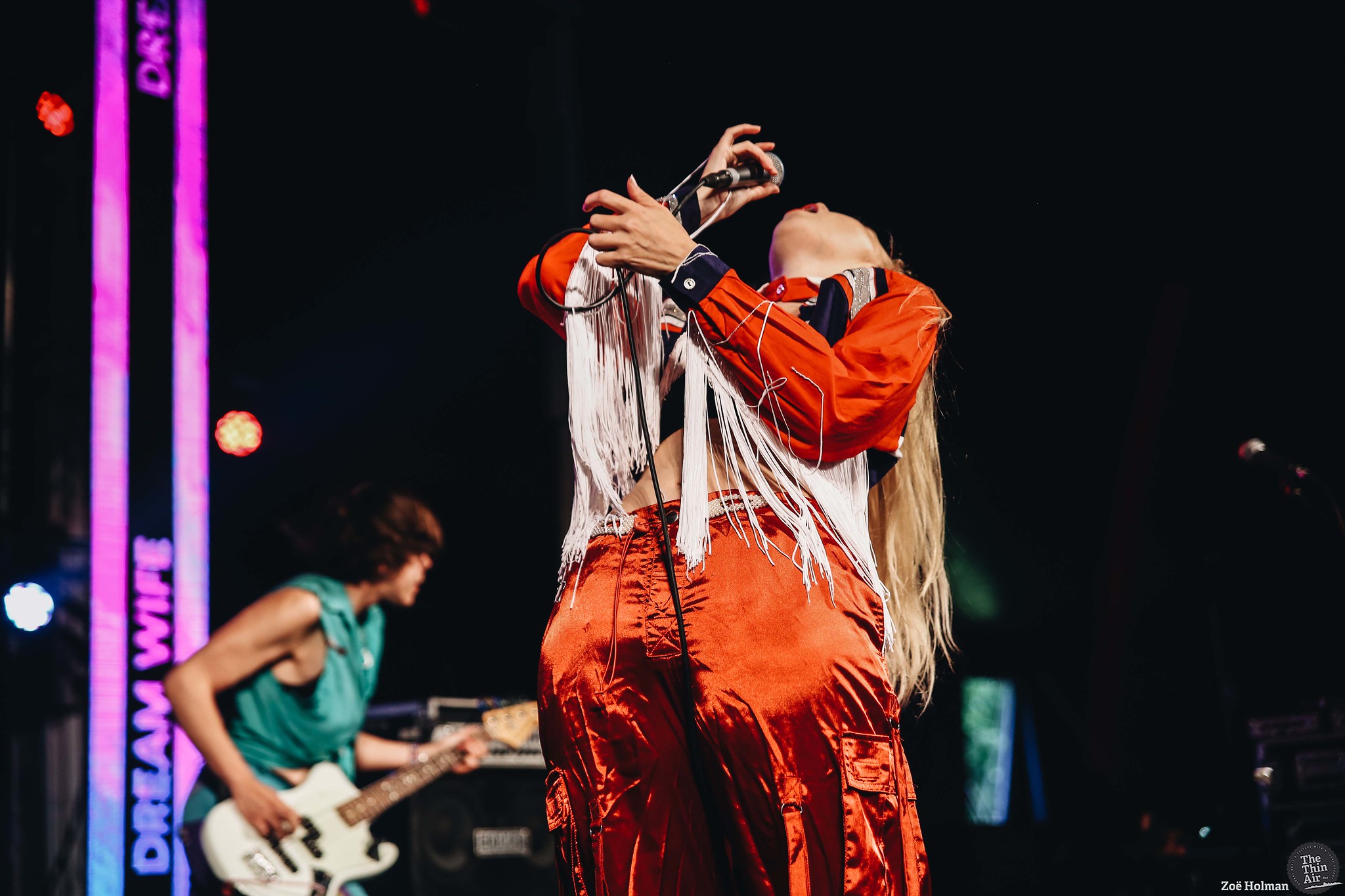 There is a chill in the air as drops of rain pitter-patter down on the tents that litter the grounds of Ballinlough Castle, County Westmeath. The final day of Body and Soul is upon the hordes of punters that have gathered here and for a few, their time is up. Several parts of the campsites now lie vacant, leaving only flattened squares of grass and tiny metal canisters in their place.
For those that have stayed there is still a whole slew of acts to be seen. Many early risers linger around the Midnight Circus tent, popping in for shelter from the rain and leaving occasionally for a drink refill. Those that choose this option are exposed to Fonda (below), the second act of the day. Although the Limerick group draw a sizeable crowd it is probably due to weather-based circumstances. The band are a bit rough around the edges, with some rather unpleasant guitar tones and pitchy vocal harmonies being particularly severe offenders.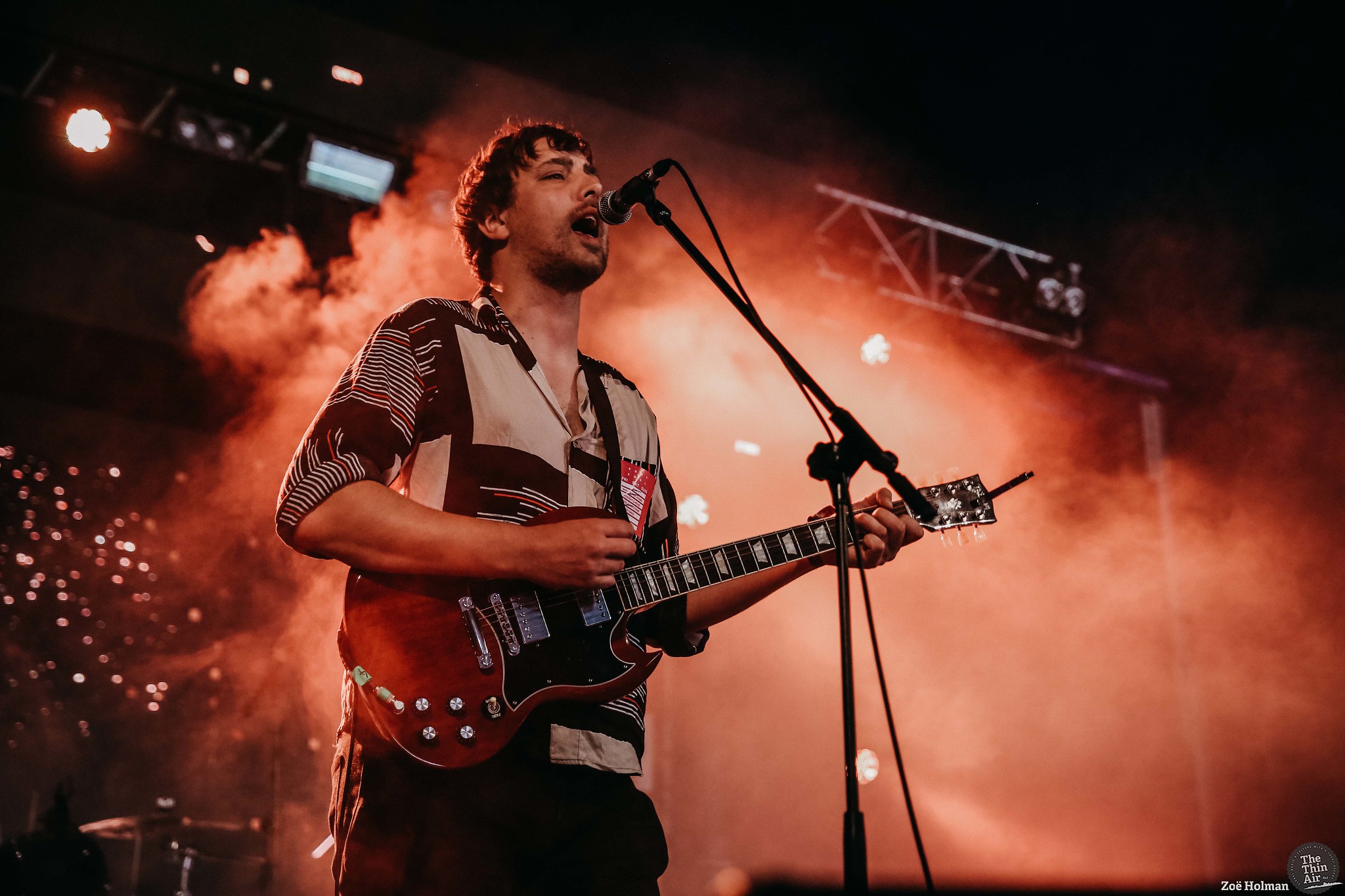 The weather, of course, spells trouble for anyone playing the main stage, an open-air, bowl-shaped area with little to no protection from the elements. This doesn't prove to be much of an issue for Galway-born singer-songwriter Laoise (below). Delivering electrifying retrowave inspired pop tracks, Laoise and her backing band (Cian Hanley, Sean Behan) mutate pop songs into something much more fascinating. With some tracks hinting at the production stylings of SOPHIE (and many other PC Music personnel), Laoise is a homegrown bubble gum pop sensation.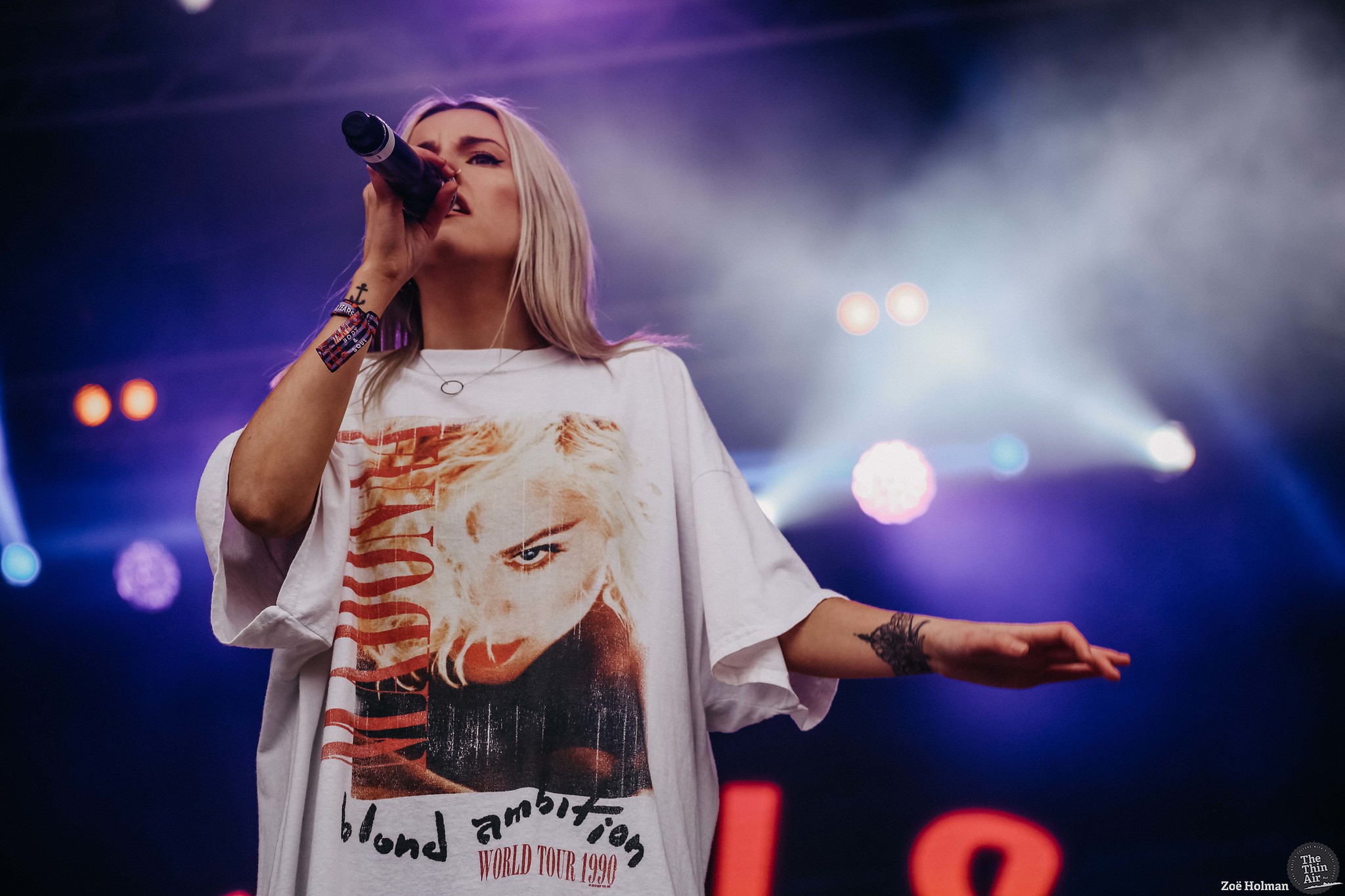 Back at Midnight Circus, a wall of noise is blasting those seeking shelter. As always, Thumper (below) produce their wildly caustic brand of noise whilst being some of the most unpredictable performers on the Irish music scene. At one point a small child in circus gear gets up on one of the band's two drumkits and dances for half a song, at another point, guitarist Alan Dooley launches himself to the ground – guitar still in hand -and begins crawling along the front speakers of the stage. Thumper remain one of Ireland's most obtuse and abrasive acts.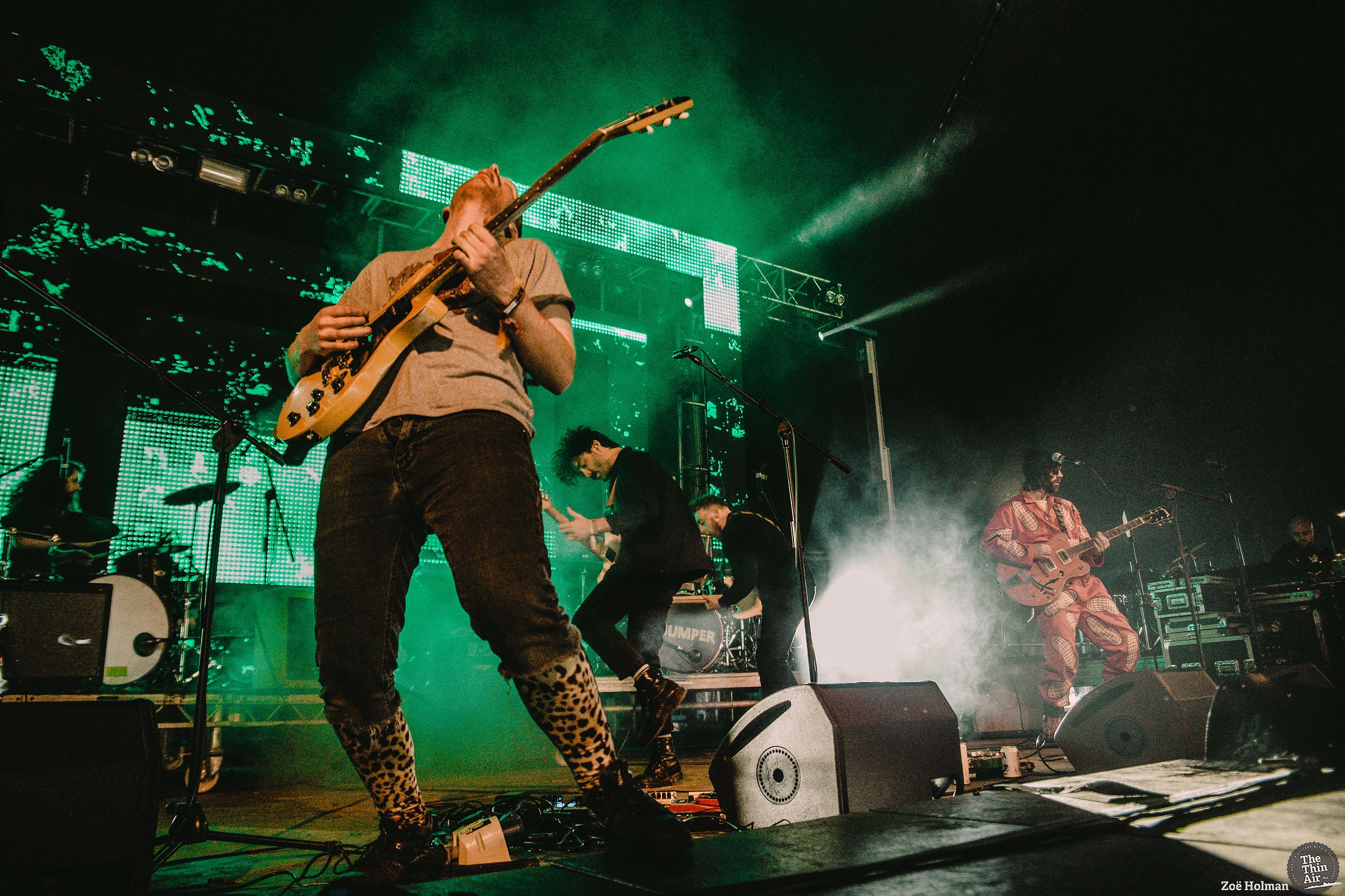 For those that are unimpressed by Thumper's antics (or perhaps those that are too fragile for the noise), there is a much more delicate affair underway in the main stage as SOAK (below) begins her set. With an intro that perfectly fits the gross weather conditions hanging over the festival, SOAK lures the crowd into a world of her own creation: Grimtown. SOAK's world-building skills are just as remarkable as her style of singing which is both delicate and rich in idiosyncrasies. Undeniably, one of the best acts of the weekend.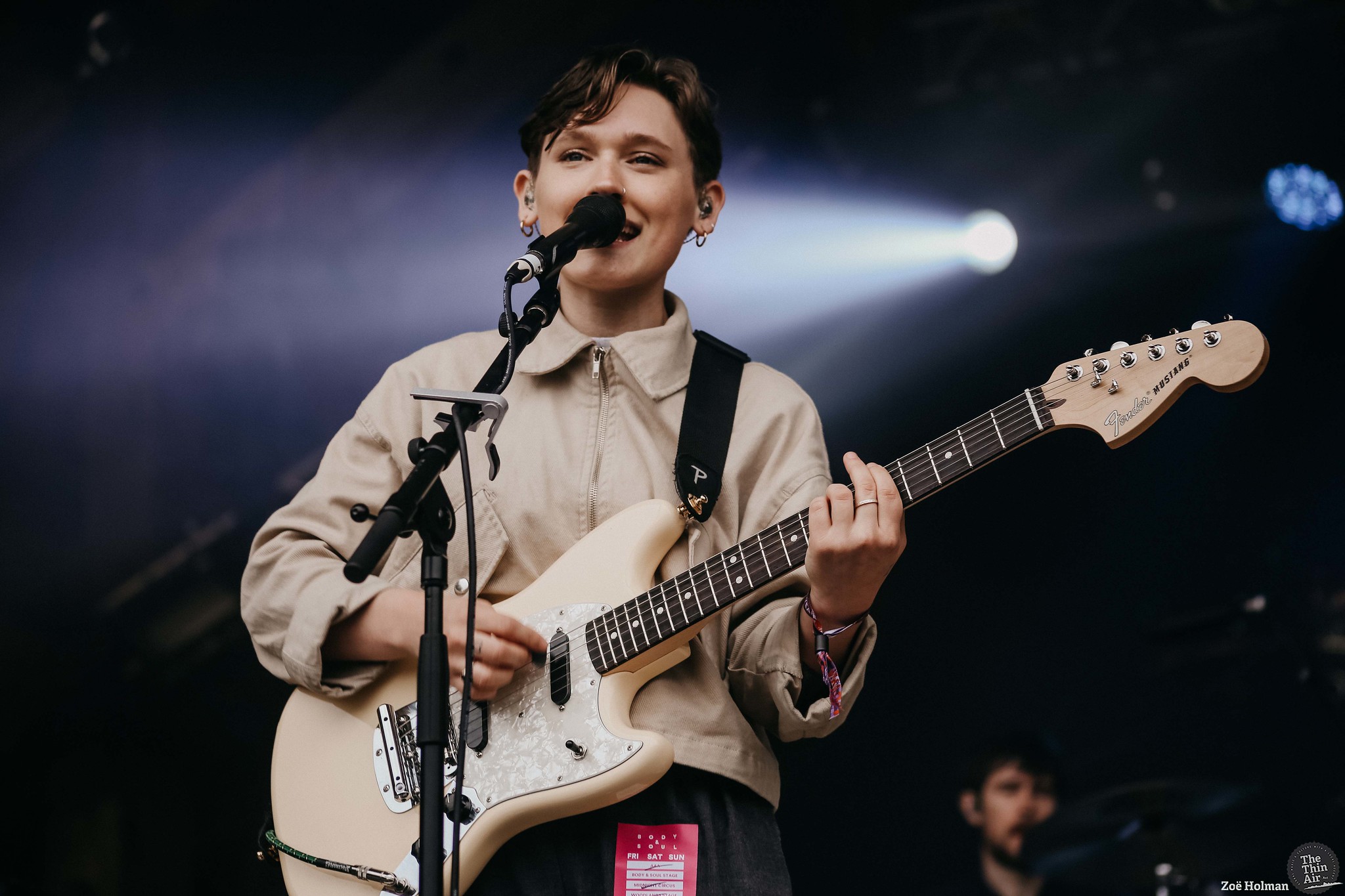 While SOAK's quirks and idiosyncrasies lie within her laid back Slacker Rock tendencies, London-based Dream Wife's lie within their jerky groove-driven Alternative Punk. Tearing the stage apart, the ever-so-charming and constantly entertaining Dream Wife (below and top) have to be seen to be believed. Leading member Rakel Mjöll flies about the stage with the frays of her old West styled jacket being flung back and forth manage does so. Giving a big 'fuck you' to gender norms with their song "Somebody", Dream Wife are one of those bands with the rare ability to unite a crowd in a wholly wholesome fashion.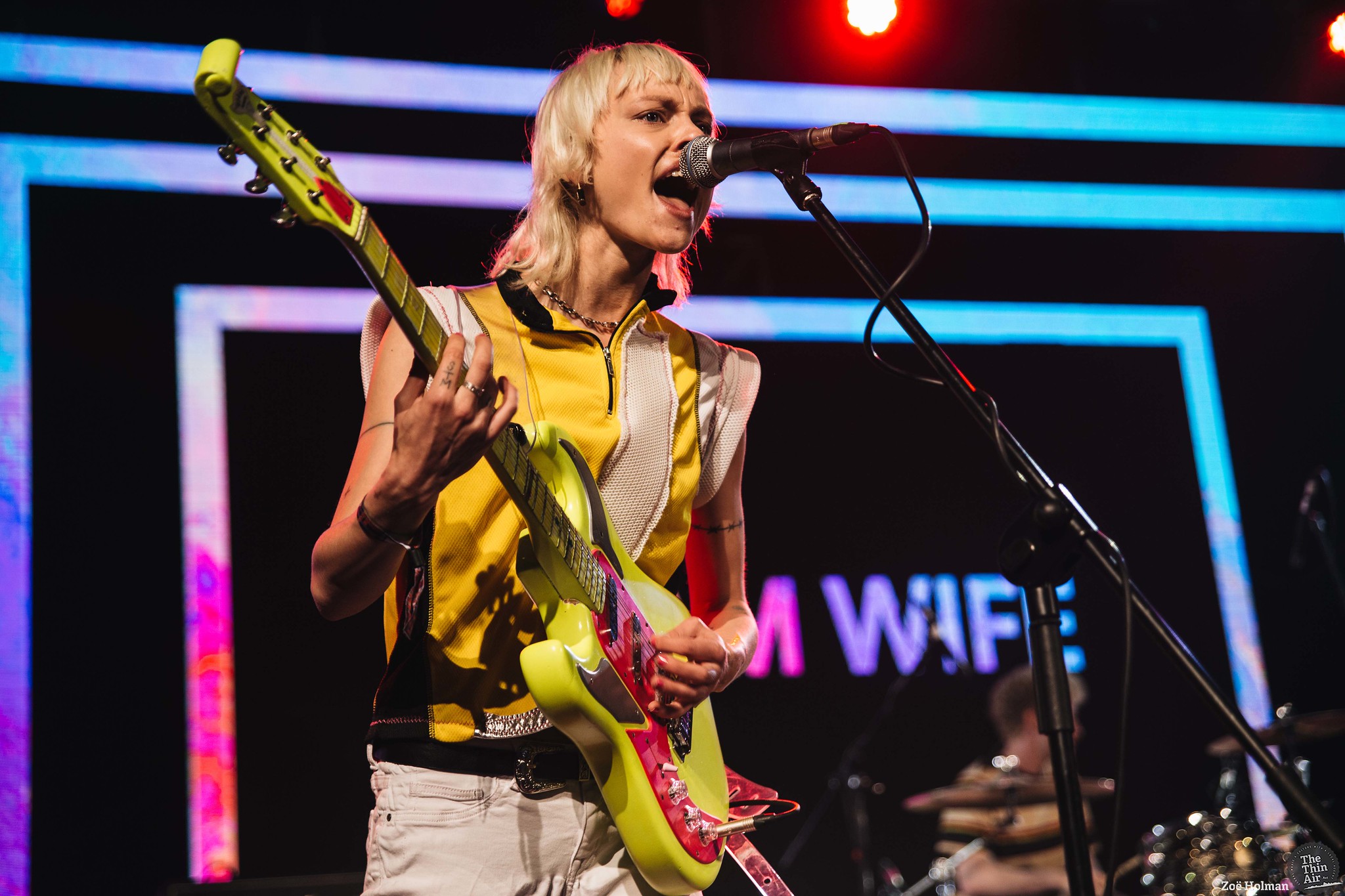 However, Alternative Punk isn't everyone's cup of tea, some would rather a Hip Hop act at this time of the evening, and for those people there is Kate Tempest (below). The Westminster native has made a name for herself with her insightful and brutally honest lyrics as well as her work as a playwright. As she bounces back and forth on the main stage, Tempest carried herself with a blend of charming swagger and deeply rooted humility. Between earth shattering sub basses and warbly pitch-shifted keyboard lines, Tempest's voice sounds as if it was made for this, slotting in perfectly amongst her backing tracks.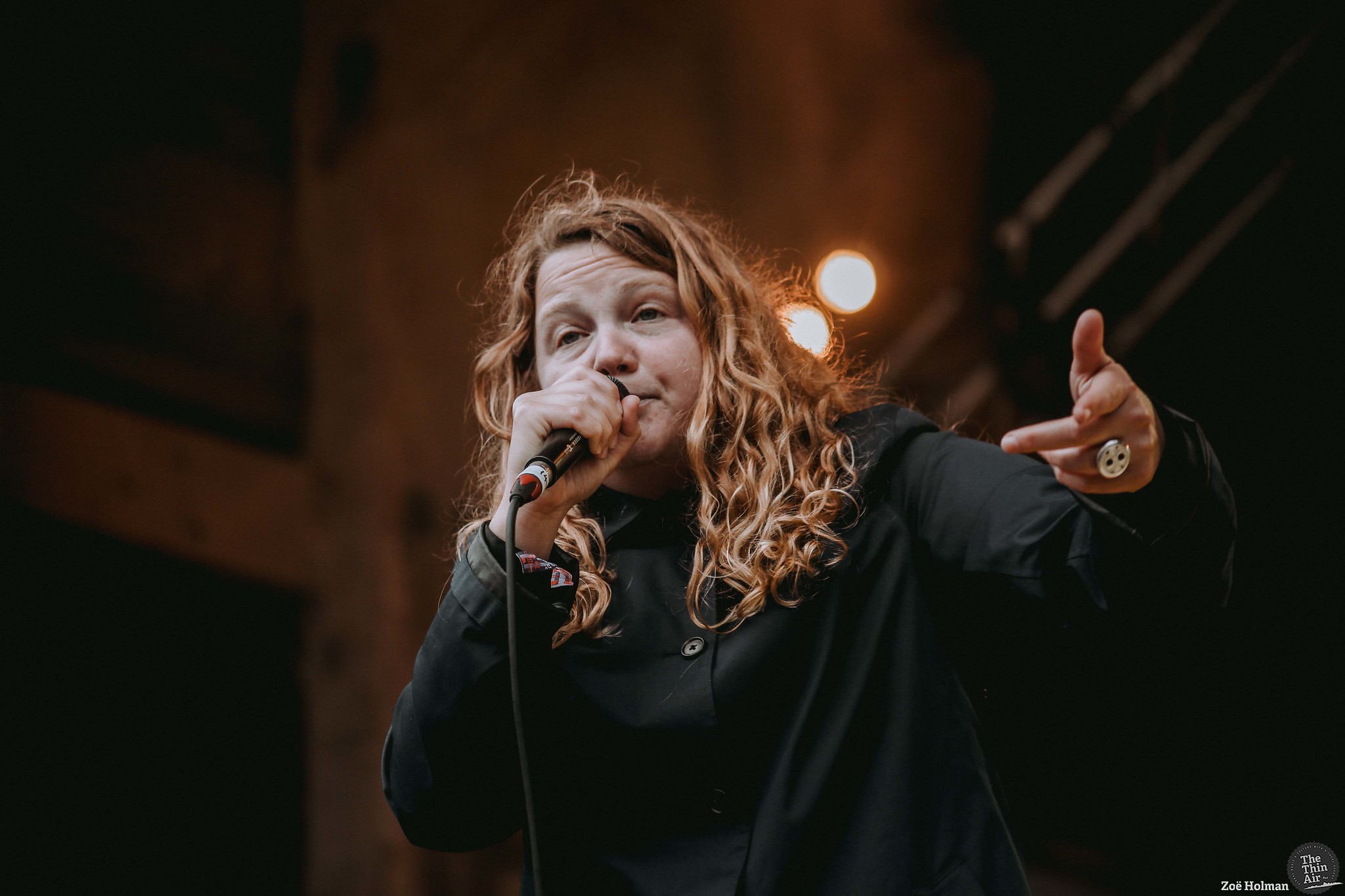 Twilight washes over the festival now and with it, the weather is only getting worse. Some maniacs can be seen trekking through the mid-barefoot. I don't know what their reasoning is and I don't want to know. For the next while everything and everyone seems somewhat aimless, people simply walking so as not to be soaked completely to the bone. Black Lips (below) play a rather unimpressive set on the main stage, but not many turn out to see it, other than a guy in a chicken costume and his friends. Once more, people retreat to the Midnight Circus tent, seeking coverage. Around this time Cupcakke is preparing to come on stage.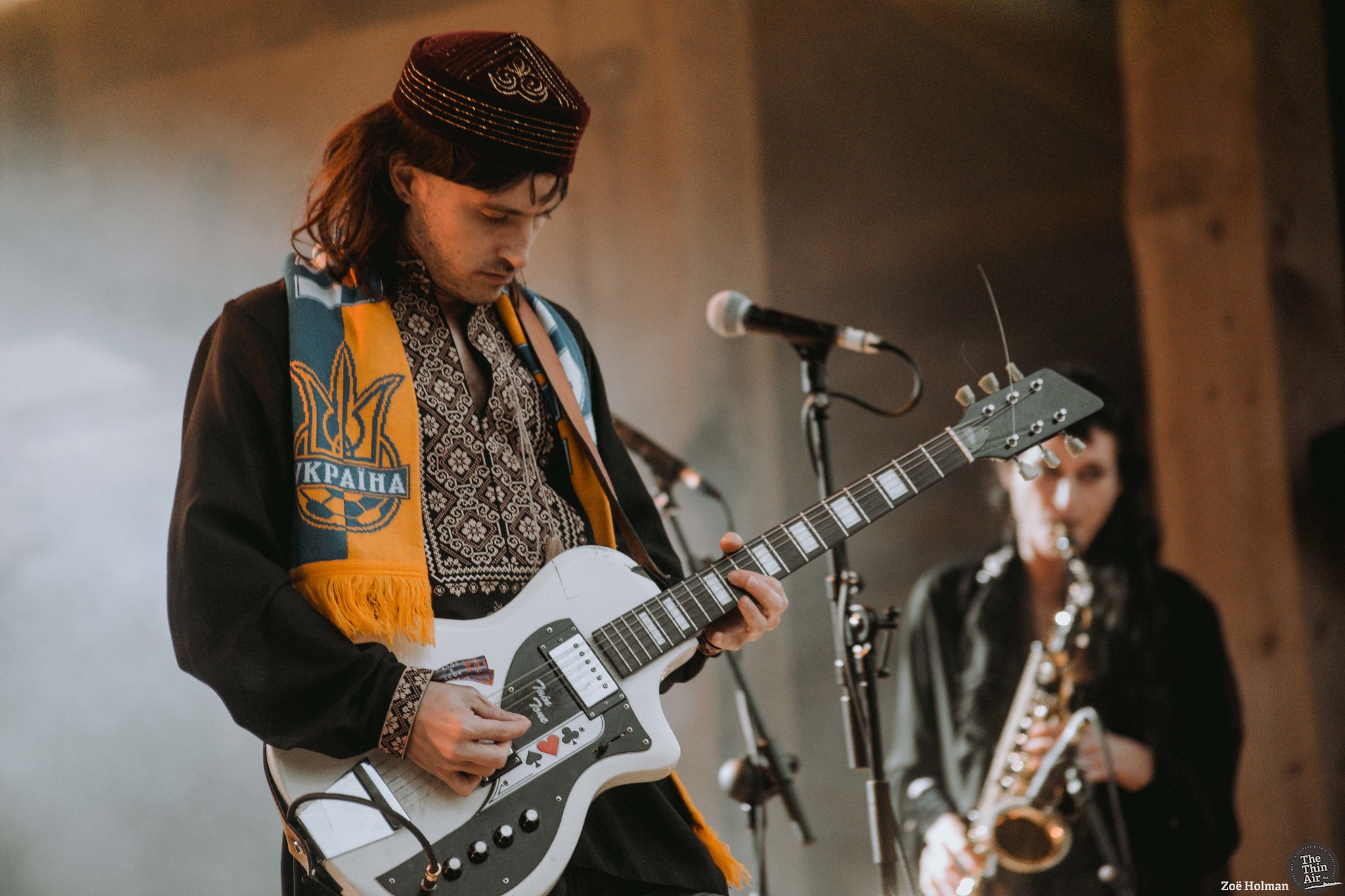 Known for her sexually charged and highly explicit lyrics, Chicago-born rapper Cupcakke (below) is a true gem of the internet age. As she takes to the stage, the tent reaches capacity and the rapper gives her audience fair warning "I'm about to play some very sexual songs. We're going to be talking 'bout pussy and dick" . Opening with her vital smash hit "Vagina", Cupcakke works the crowd with ease from the first beat. The whole front for screams every expletive right back at the artist. An obvious highlight of the set is "LGBT", a genuinely empowering track that celebrates the LGBT community in it's entirety. Given that it is pride month, "LGBT" goes down particularly well.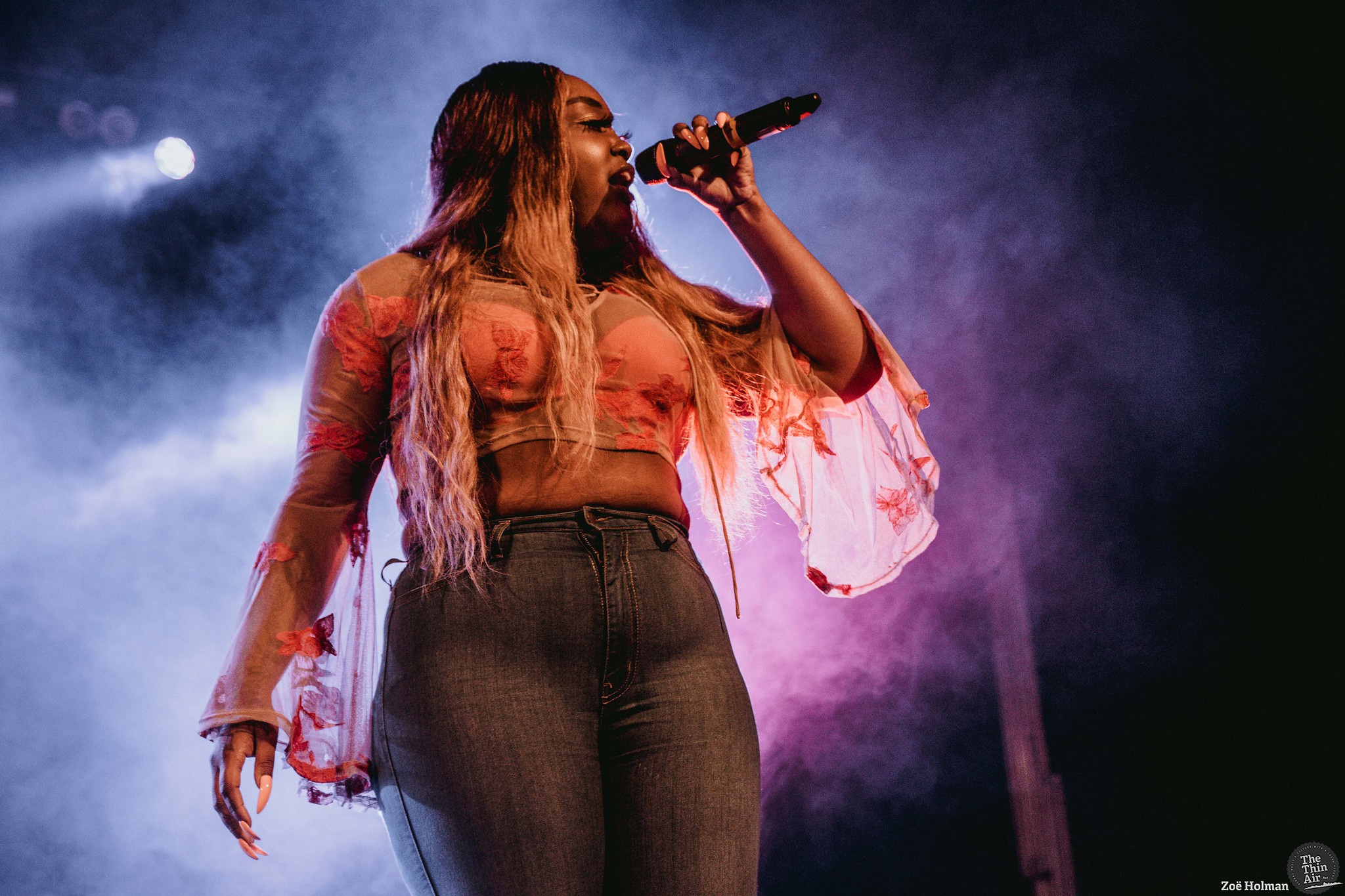 However, further into the set, disaster strikes. Cupcakke requests that the track for her song "Deepthroat" be played, only to have the track to "LGBT" be replayed. The rapper has to ask stage staff to switch off the track, explaining the song has already been played. She asks again for "Deepthroat" to be played, only to have the wrong track played once again. This time it's "Sauidward Nose". Rather than correct engineers again, Cupcakke rolls with the error and performs the track regardless. Once "squidward nose" is finished, Cupcakke states, "I think he got Deepthroat now" before launching into what is arguably her biggest track. All seems well, until the rapper asks for the track to be turned off, claiming she is unsatisfied with the sound. In a turn of events, Cupcakke leads the audience in an acapella rendition of "Deepthroat", before leaving the stage prematurely. Eventually, the Chicago rapper does return to perform two more songs, at last bringing her set to an end.
For many, this sexually-charged catharsis is the end of the weekend. As the rain pours down, further muddying the grounds of Ballinlough, punters stumble their way across some unfortunately rubbish-covered camping areas, making their way to cars or buses that lie waiting for them. A weekend of sunshine, rain and a wide range of entertainment has finally come to an end. Goodnight Body and Soul. Jack Rudden
Photos by Zoe Holman