Live Reviews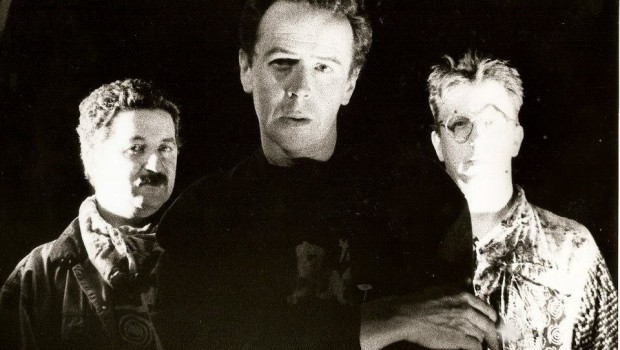 Published on June 20th, 2019 | by Stu Fletcher
0
Scullion @ Lost Lane, Dublin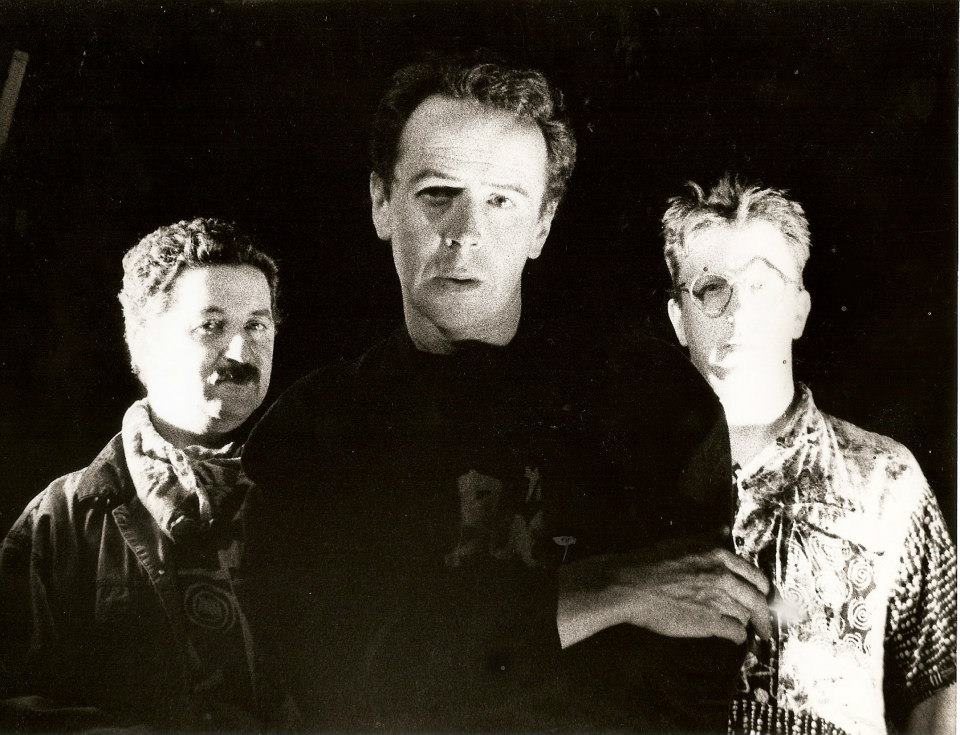 The pre-show murmur before the second of Scullion's sequence of three "Down in the City" shows at Lost Lane is somewhat muted but polite and convivial. Critically it is dry. Just prior to doors opening the heavens did the same and most of our audience seem to have been caught in the deluge at some point en route to the venue. The mild drenching seems to have brought out an "us-against-the-world" attitude in the attendees, which always makes conversation a little easier and it's clear everyone is very happy to be safely ensconced in Lost Lane's cozy space.
Scullion are leading from the front this evening, our three hosts make their way onstage to welcome the modest crowd and play a few songs to warm everyone up before their guests take their turn.
Leading with beautiful covers of Sufjan Stevens' "No shade in the shadow of a cross" and the Stanley Brothers' "Short Life of Trouble" before properly engaging with the crowd it soon becomes clear tonight will be about stories as much as songs. Tales of Amy Winehouse visiting Dingle, the role of Ireland's diaspora in carrying the country's songs and culture around the world and John Martyn getting lost in Amsterdam while they played and filled in until he could find the venue are peppered between their songs. Flanked by songwriter Sonny Condell and Robbie Overson, both bearing guitars, Phillip King is a natural storyteller who obviously enjoys drawing on the bank of anecdotes and yarns he has accrued over the years in the band and running Other Voices in Dingle. Overson and Condell seem to relish occasionally chiming in to clarify and correct the narrative.
Scullions first guest, young poet Natalya O'Flahrety, is called on stage with much fanfare from Mr King once the band have settled everyone in. Poetry is often an awkward fit at music gigs but this young woman doesn't seem fazed by the occasion at all. She projects a disarming warmth when speaking about her work and inspirations but when performing it feels like a dam creaking under too much weight with just a small outlet to relieve the pressure. The words spill out with a hypnotic fluency and rhythm recounting bittersweet tales of encounters with strange old men and drug users on the Luas, favourite cousins and long lost treasures.  As the end of her time on stage approaches she says "Always leave them laughing they say, so I'll do another sad one", she doesn't disappoint in terms of content or performance. Keep an eye on this one.
After a quick break to rearrange the stage setup the MacGloinn brothers, better known as Ye Vagabonds, join us. Following the recent release of their effortless sounding third album 'The Hare's Lament" they have cultivated an outstanding reputation performing live.
Thanks to a shortage of stationary they take to the stage clutching a set-list scribbled on the back of a tea bag packet. These two brothers are as at ease in front of a crowd as those who preceded them, drawing from a deep catalogue of found songs and traditional tunes from Ireland and Scotland as well as other unfamiliar songs which may have been their own. It really is difficult to tell, they have such a beautifully measured and light sound with tight clear harmonies that makes everything sounds like it comes from the middle ground between old and new in which they comfortably reside. They keep the tone light between songs despite some heavy themes creeping into the music and cap their performance with their own gorgeous little take on "The lowlands of Holland".
Scullion return to cap the evening off and progress through a diverse collection of songs as the curfew looms ahead pausing to allow Sonny Condell opportunity for a good natured grumble about his seat's uncomfortable relationship with his posterior. As well as songs of their own the crowd is treated to versions of "I need my girl" by the National and "Hanky Panky Nohow" by John Cale. Both guest acts are invited back on stage in turn for a last hurrah and once it's over an appreciative crowd are brought back to the reality that it is still miserable and wet out there in the real world. Easy to forget when you've hidden away from it all in Lost Lane with Scullion and friends. Stu Fletcher