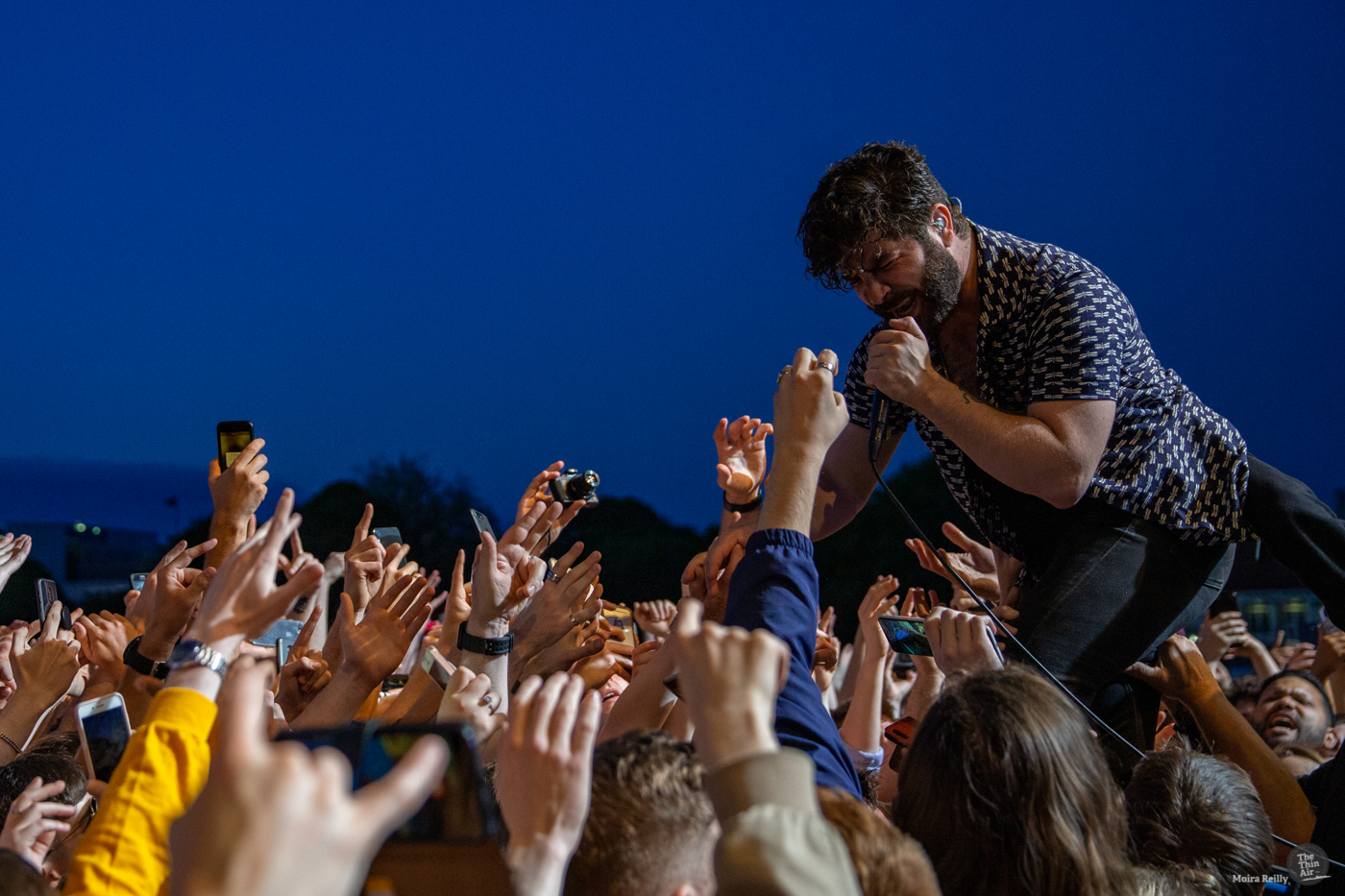 Spirits are high on the grounds of Dublin's Trinity College, as British psychedelic outfit Yak perform for a sizeable crowd of early punters. With a sound that blends elements similar to contemporaries Boy Azooga and Ireland's Girl Band, the Wolverhampton natives have done well for an early Tuesday evening timeslot. Despite this, the crowd grows quite noticeably larger as they polish off their set with 'Harbour the Feeling' from debut album Alas Salvation.
As people begin to filter into the surprisingly intimate surroundings of Trinity's Summer Series arena, it can be noted that the clientele is somewhat eclectic. Lads in denim short paired with that one stripey Penneys shirt everyone seems to have; young professionals in sleek black dresses and older office types in full business attire. The present company seem to act as a timeline of Foals fans.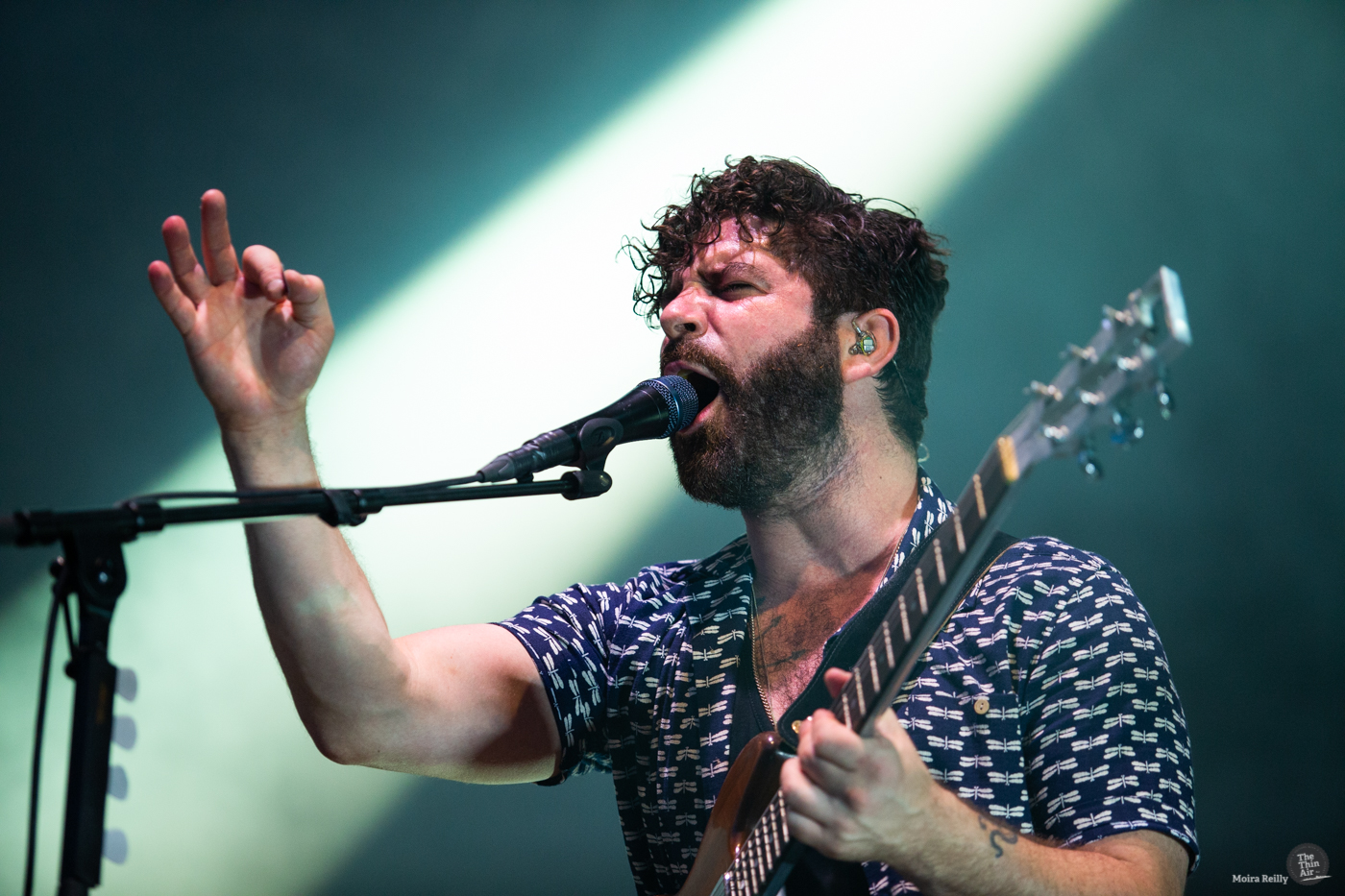 Starting at precisely 20:45 Foals stroll onstage in a manner that is as cool as they are punctual. Fresh off the heels of a high-octane secret Glastonbury set, the six-piece waste no time launching into their set, opening with 'On The Luna' from their latest effort Everything Not Saved Will Be Lost. Characteristically vibrant and energetic, frontman Yannis Philippakis leads the band straight from their opener into 'Mountain at My Gates' without missing a beat. The transition is seamless and remarkably fluid.
Throughout these two introductory tracks the classic crowd divide that seems to be characteristic of the Foals' live shows can be seen in all its glory. Those lingering at the back of the crowd are more than happy to bop and groove along in a rather inoffensive manner, while the front of the crowd is home to some pretty turbulent most pits. There's something for everyone.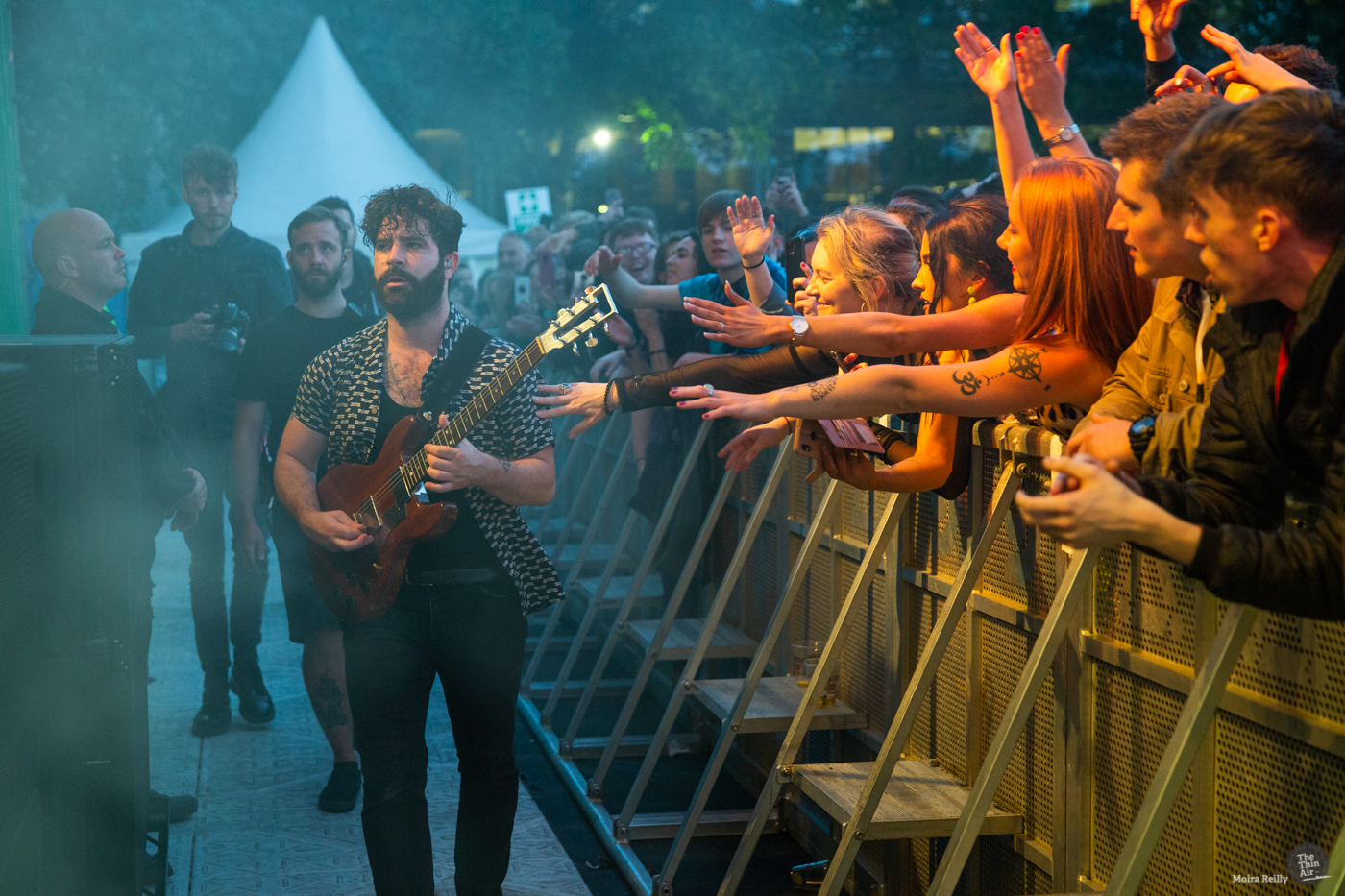 As the set moves along, there are hints of what I'll call a 'pseudo DJ' style of performing, wherein each song flows so seamlessly into the next that you'd barely even notice. This is particularly true of the tracks 'Olympic Airways', 'My Number' and 'Black Gold'. The only time at which this sort of flow feels in any way majorly interrupted is the intro to the infinitely poignant 'Spanish Sahara', during which the entire crowd crouches down, before springing to their feet for the track's more lively second half.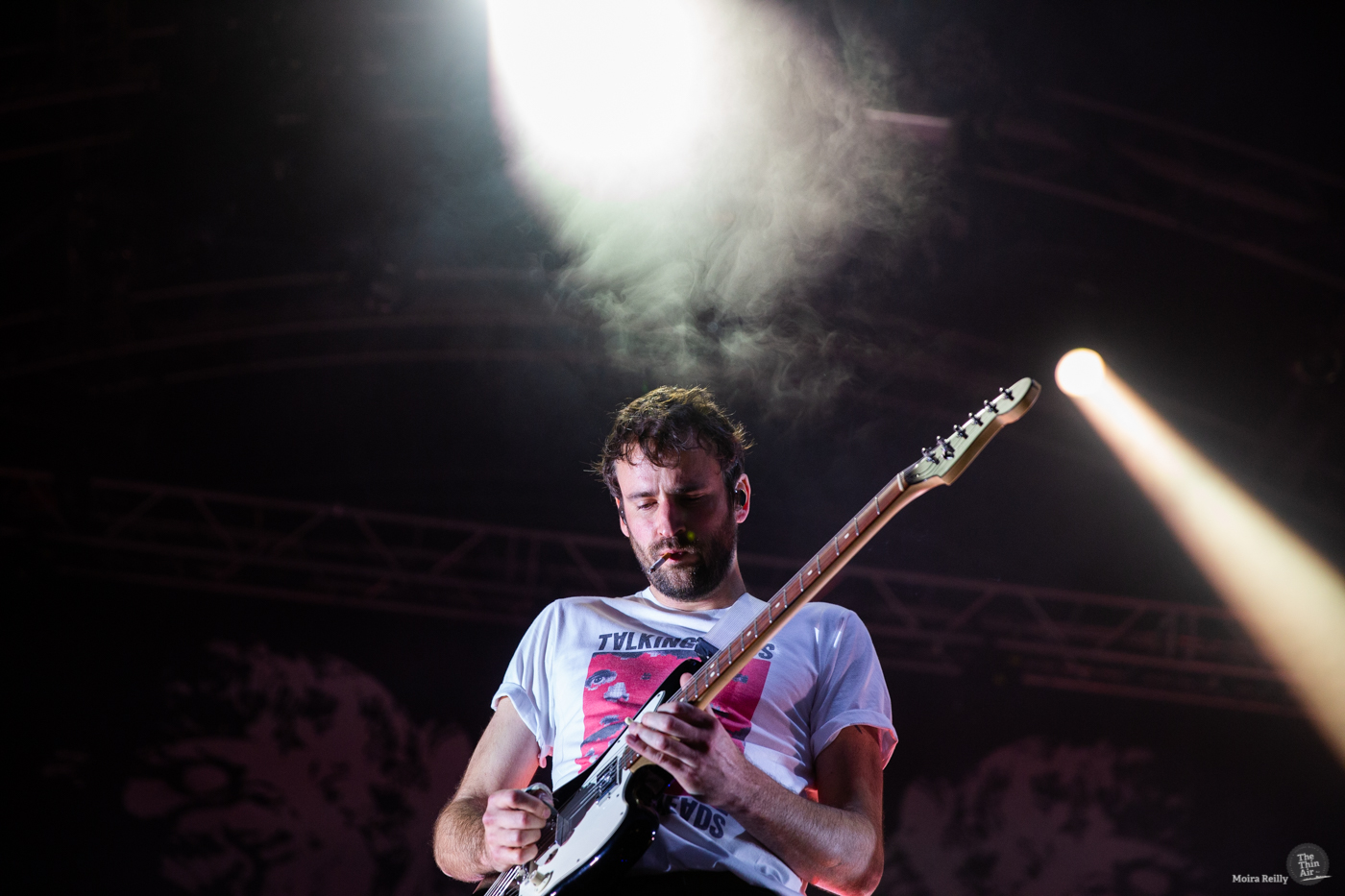 Moving on from this, 'Exits' the lead single from the group's latest album proves to be a particular crowd pleaser with a particularly volatile most out sending numerous crowdsurfers flailing across an ocean of arms. This, as well as the group's performance of Holy Fire track 'Inhaler' truly show the band's worth as musicians, proving to be some of the most technically proficient performances of the entire set.
After performing the classic 'walk off stage then come back on in a bit' trick, the band return for a three-song encore; an encore that ends with Antidotes cut 'Two Steps, Twice'. Anyone in any way familiar with Foals would have expected this can favourite to be an absolute stormer to end the set on, but the crowd's reaction is unusually luke-warm. It's hard to say exactly why, but it might be worth mentioning that there are a few minor slip-ups performance-wise. With that being said, I don't want to nit-pick, because the performance overall is absolutely stellar. Once more, Foals have proven themselves to be worthy of their position as one of indie rock's most inventive and intricate acts.
Photos by Moira Reilly