Live Reviews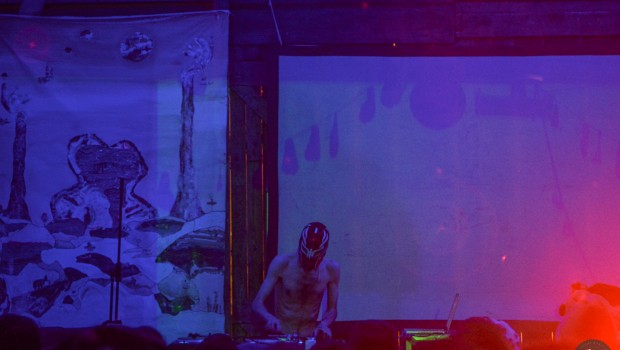 Published on July 23rd, 2019 | by Kelly Doherty
0
Knockanstockan 2019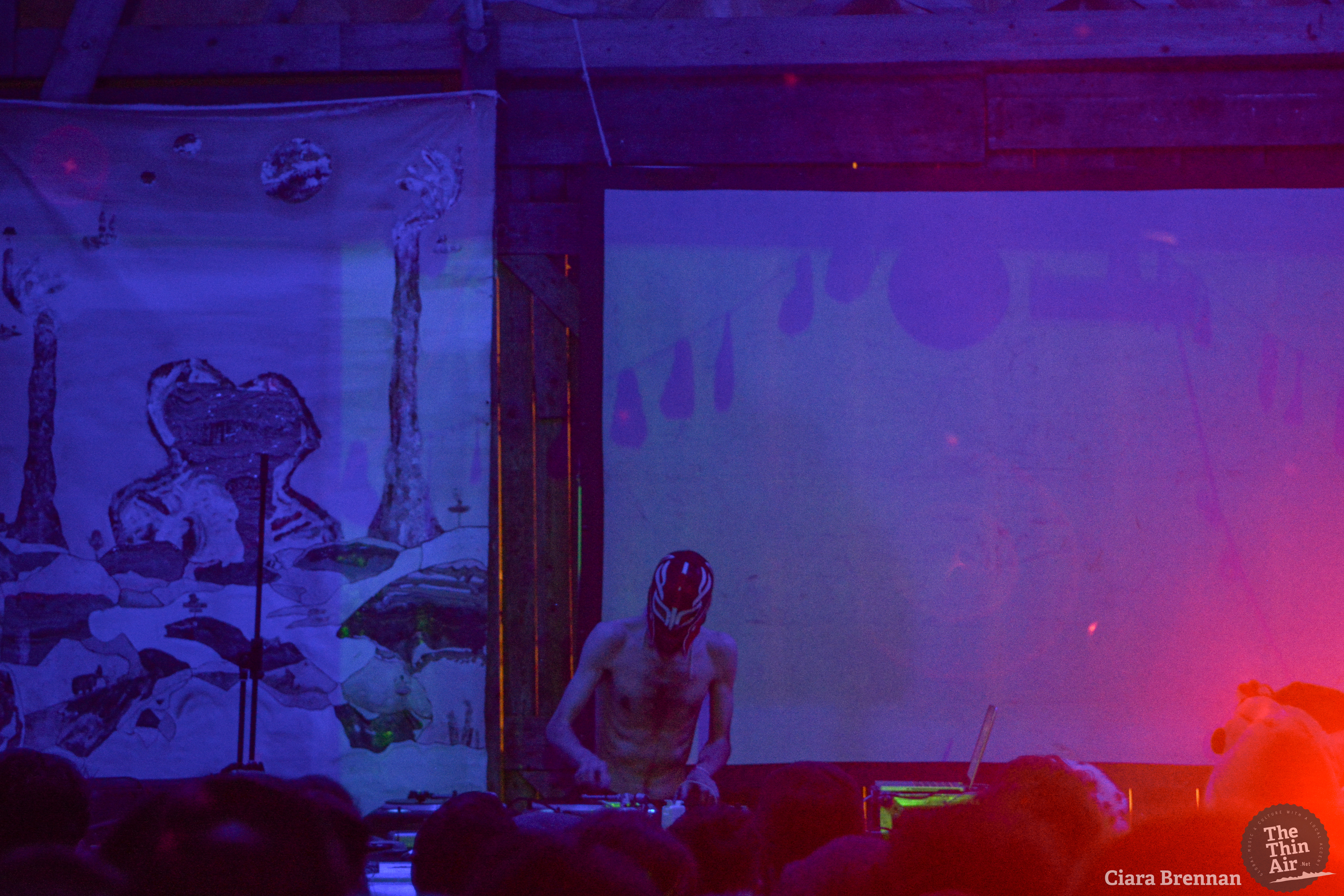 2019 will be remembered as a phenomenal year for fans of Irish music with so many genres showing substantial growth and development. Hype has been reverberating throughout the whole scene but too often these acts that are doing so well are overlooked by festival line-ups. This year, Knockanstockan is an exception to that rule with the entire line-up feeling like a homage to Irish growth. Boasting a line-up that incorporates the vast range of sounds on display in Ireland's musical canon right now, Knockanstockan 2019 is admirable in its dedication to eclecticism and musical inclusivity and makes itself a fore-runner as one of the country's best mid-sized festivals.
On Friday, Belfast electronic producer Arvo Party (below) brings the Wishbone Stage into the evening with a gently building downtempo electronic set. With a relatively stripped back set up, it can be hard to get a festival crowd going but by the time the set ends a more explosive danceable end, the crowd are up on their feet and going. For something incredibly different, Kerry's MESSYNG bring their oddball electronic to the Rasher Factory. With a set roaring between comedy moments, chants about the Healy Raes and drum and bass/rave sampling, it's a raucous event that grabs the crowd and sets the tone for the stage for the weekend ahead.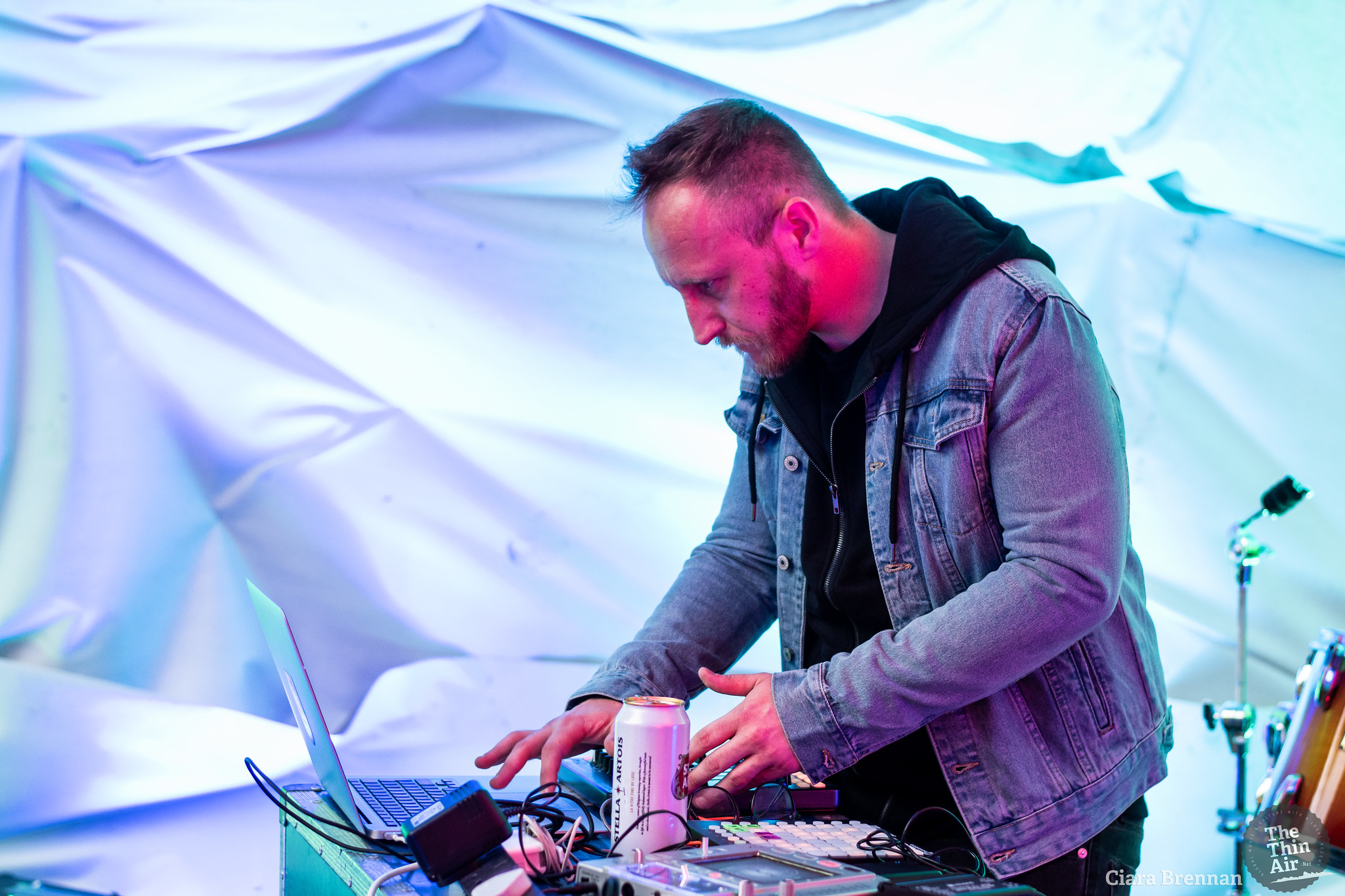 This year has been a serious moment for Irish hip-hop and Knockanstockan has more than happily embraced the genre with one of the most stacked hip-hop line ups of the summer. One such act, Dundalk's TPM have been steadily growing in popularity and it's easy to see why. From start to end, the trio bring a riot to the Rasher Factory with their witty take on old school hip-hop. Throughout the set, they drop anthem after anthem packed with relatable references for working-class Ireland. It's fun, engaging and whilst the music doesn't take itself too seriously, TPM's flows and stage presence certainly does and makes for a clear highlight of the weekend.
At the Dimestore Stage, Dublin post-hardcore band Bats (below) make for a major change of pace with their crushingly heavy wall of sound and intense light show. A particularly nice element of this year's Knockanstockan is the presence of genres that don't get much of a look in with most of the Irish festival scene and Bats are proof of why metal deserves its place on the circuit. Their show veers between pure rage and more intricate moments and creates a world that feels miles away from the cutesy woodland settings of the festival. On a sonically similar but musically different trajectory, Naive Ted (pictured, top) closes out the Rasher Factory and Friday night of Knockanstockan with a visceral DJ set combining dance and club moments with his trademark esoteric style. It's a wild finish to a mad night.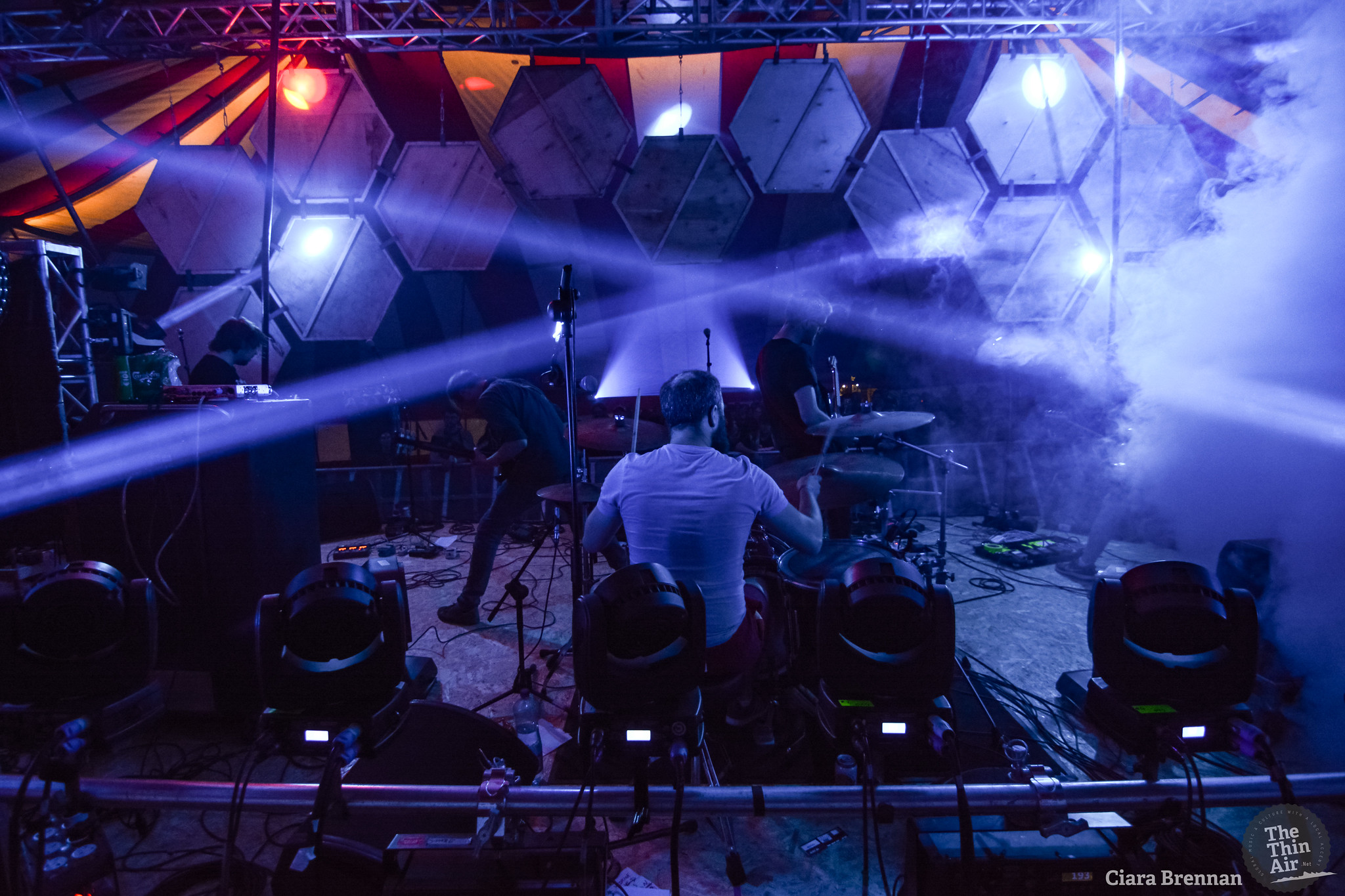 Saturday morning sets off on a tamer note with Cork folk-pop act Toucan bringing their soulful summer anthems to the Spirit Animal stage. Frontman Conor Clancy conducts the set with a charismatic charm and optimistic lyrics that provide the perfect Saturday hangover cure and manage to bring out the sun for a while. Derry pop punkers Cherym's 90s influenced riotgrrrl-esque sound is a lot of fun and their catchy bops suggest a huge potential for wider success for the act. Over at the Dimestore stage, Cork metallers Bailer play a stormer. With a small but dedicated audience, their high octane performance showcases one of Ireland's best young metal bands.
Cork's Craic Boi Mental takes over the Rasher Factory alongside Whip Girl and the cult act works the crowd up for one of the outright most fun sets of the weekend. Light-hearted lyrics draw almost constant singalongs from the audience and the pair's stage presence is constantly entrancing. Craic Boi Mental and Whip Mental may not be the most conventional hip-hop duo but they certainly know how to put on a live show. In complete contrast, Kitt Phillipa's Spirit Animal performance is a gentle, piano-led journey. Phillipa's tenderly emotive sound is somewhat at odds with the majority of the Saturday evening line-up and could have potentially benefited from headlining a smaller stage as at times it feels a little lost on the crowd.
Uly's laidback bedroom pop benefits from that smaller stage slot over at the Faerie Field where his charming pop songs draw an increasingly interested crowd before hip-hop takes over through Jyellowl and Nealo's back to back sets. Dublin hardcore head turned rapper Nealo performs a highlight of the weekend set with Innrspace and Molly Sterling in tow. His mellow hip-hop has just the perfect amount of singalong potential for a festival crowd and a guest feature from Mango is the icing on the cake.
MangoXMathman bring the Spirit Animal stage to a close with a polished set the shows just why they're so revered within the Irish scene. Packed with airhorns and big production moments, their sound marries a distinctly Irish sound with an edge that has major crossover appeal. They're confident and comfortable in their headline slot and it's easy to imagine them playing much bigger stages in the coming years. Saturday night's party is closed out by the recently viral electronic act Acid Granny driving their shopping trolley of madness to the Rasher Factory. It's a fitting closer to an eclectic night with their everything and the kitchen sink electronic sound making for two hours of non-stop intensity that doesn't end until the production team have to shut them down.
Sunday morning's fragile heads are revived by Powpig's bouncy punk fun with the young Limerick band's enthusiasm lighting up the Spirit Animal stage. There's been plenty of hype over Ireland's punk scene in recent times and Powpig make a vital contribution with a sound that stands out from the current crop of bands. Heavy rain hits Knockanstockan in the Sunday afternoon and a sheltered talk from environmental activist group Extinction Rebellion draws in a huge crowd and it's notable how dedicated to improving its sustainability the festival has been this year – the entire site is covered in recycling options, cigarette butt collectors and constant reminders of how to have an environmentally friendly festival. Of all the event attempts to prioritise sustainability that have occurred over the last year, Knockanstockan makes one of the best efforts and it's definitely something to be praised.
Back at the Rasher Factory, Mayo's SHITHäTT's abrasive and experimental punk sound continues the home run for all things heavy this weekend drawing in a great response with their angular, Glassjaw-esque sound. To close out the weekend, Rasher Factory sees a Limerick takeover. Limerick's scene is exhilarating right now and the level of talent on show is incredibly impressive. From the smooth cuts of Clerk5 to the frantic poetry of Citrus, Limerick's movement has something for all hip-hop fans and work for the perfect end to a special weekend. Kelly Doherty
Photos by Ciara Brennan