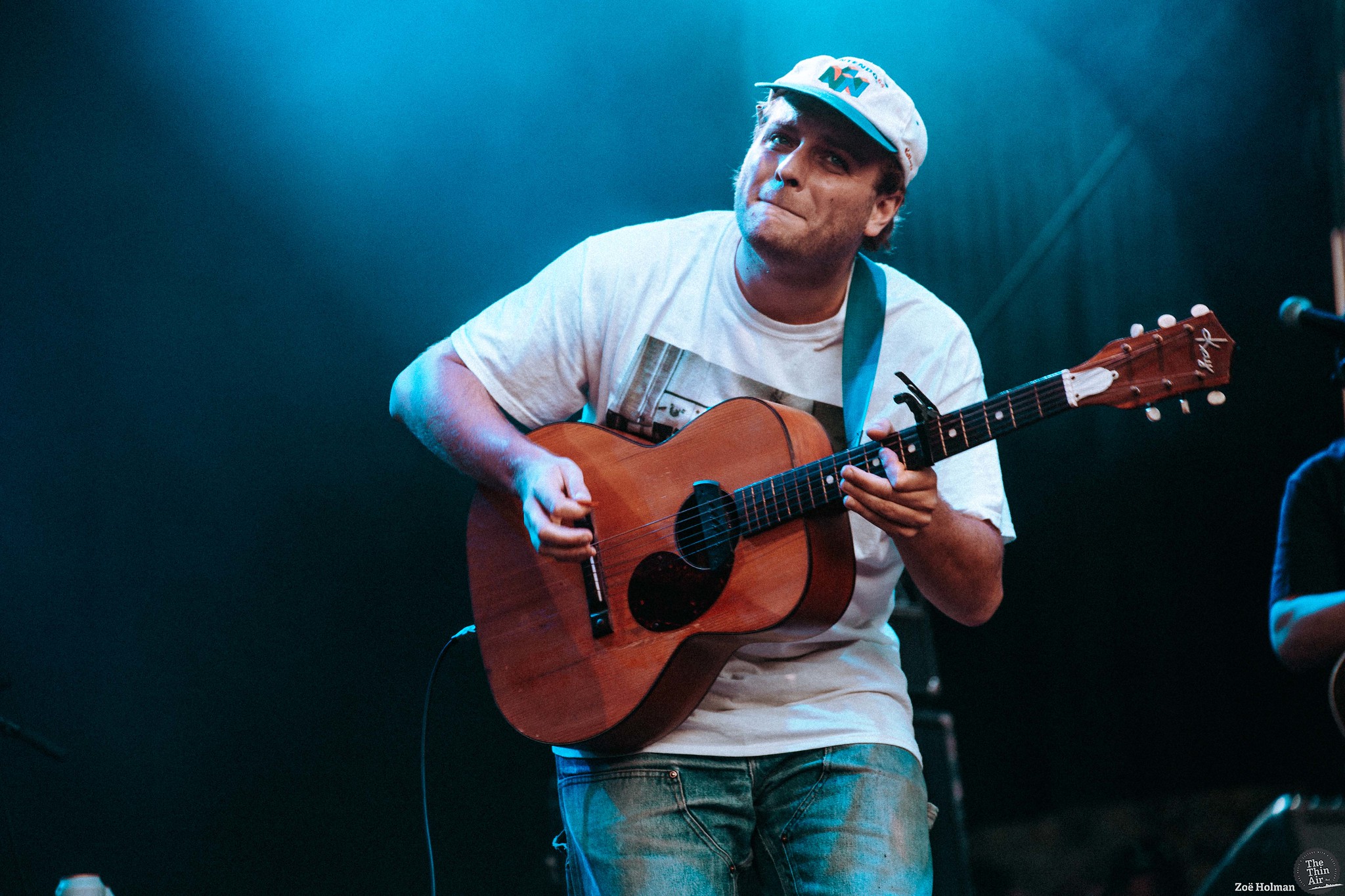 In the sweltering heat of an early July evening swarms of young Irish hipsters enter the Iveagh Gardens. Amongst the sea of blunt fringes, ratty facial hair and cuffed jeans there are brief pieces of chatter that you would expect from the audience of a Mac Demarco concert. There's talk of drinking cheap booze and, of course, every other second the word "cigarette" is heard.
Without even an ounce of an introduction the first support act, Kirin J Callinan takes to the stage wearing a beret, all black clothing and holding in his hand a fluorescent pink guitar. A few people at the front of the crowd welcome the Australian singer on stage, but most punters sat towards the back barely acknowledge his presence. Callinan begins his set with a stripped back piece in which he simply plays ethereal and distorted chords on his guitar, allowing his deep bellowing Nick Cave styled voice to cut through these dreamy soundscapes.The rest of the set is much much different. Known for his irreverent style and signature blend of supposed "bad taste" and incredible musicianship, Callinan fills the venue with blasts of Europop-infused alternative Dance Music. He is an absolute powerhouse of a performer, bringing an unprecedented level of theatrics to the evening as he dances around flamboyantly, and shreds over cheesy pop numbers. The only comparison that can possibly be drawn is to British Alt-Pop icons HMLTD or possibly A.G. Cook. All around there are varying degrees of confusion, laughter and at times anger from the audience. Callinan finishes his electric set with 'Big Enough', a track of his that is most famous for its music video, which has become a mainstay in meme communities online.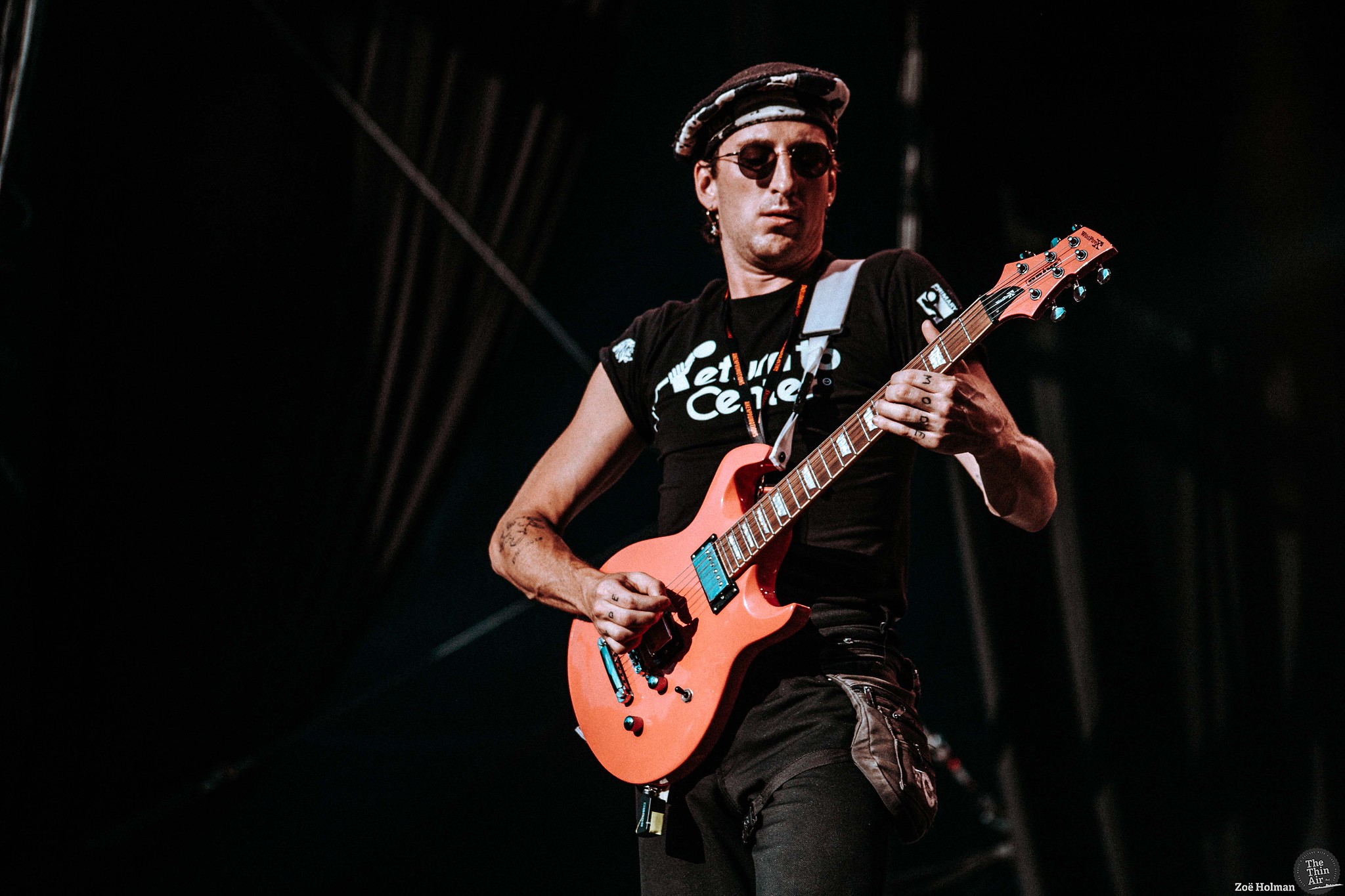 Next on the lineup is Beabadoobee, the solo project of singer-songwriter Bea Kristi. The Philippines-born London-based singer has made a name for herself online with her acoustic releases such as 'Coffee' and 'The Moon Song'. However, this is no acoustic set as Kristi takes to the stage with two other musicians. The songs that fans would recognise as mellow folk numbers are now transformed into delightfully punky Garage Rock tracks. Bringing to mind the likes of Speedy Ortiz  and possibly Snail Mail, Kristi's decision to arrange her songs for a full band works to great effect. All of this would be impressive in itself, but is made even more so by the fact that this is the band's first time playing together in front of an audience. The only thing that could be considered an issue during Kristi's set is the level of chatter from the crowd both during and between songs, making it difficult to hear exactly what it is she is saying/singing. Other than that, it's a fantastic show.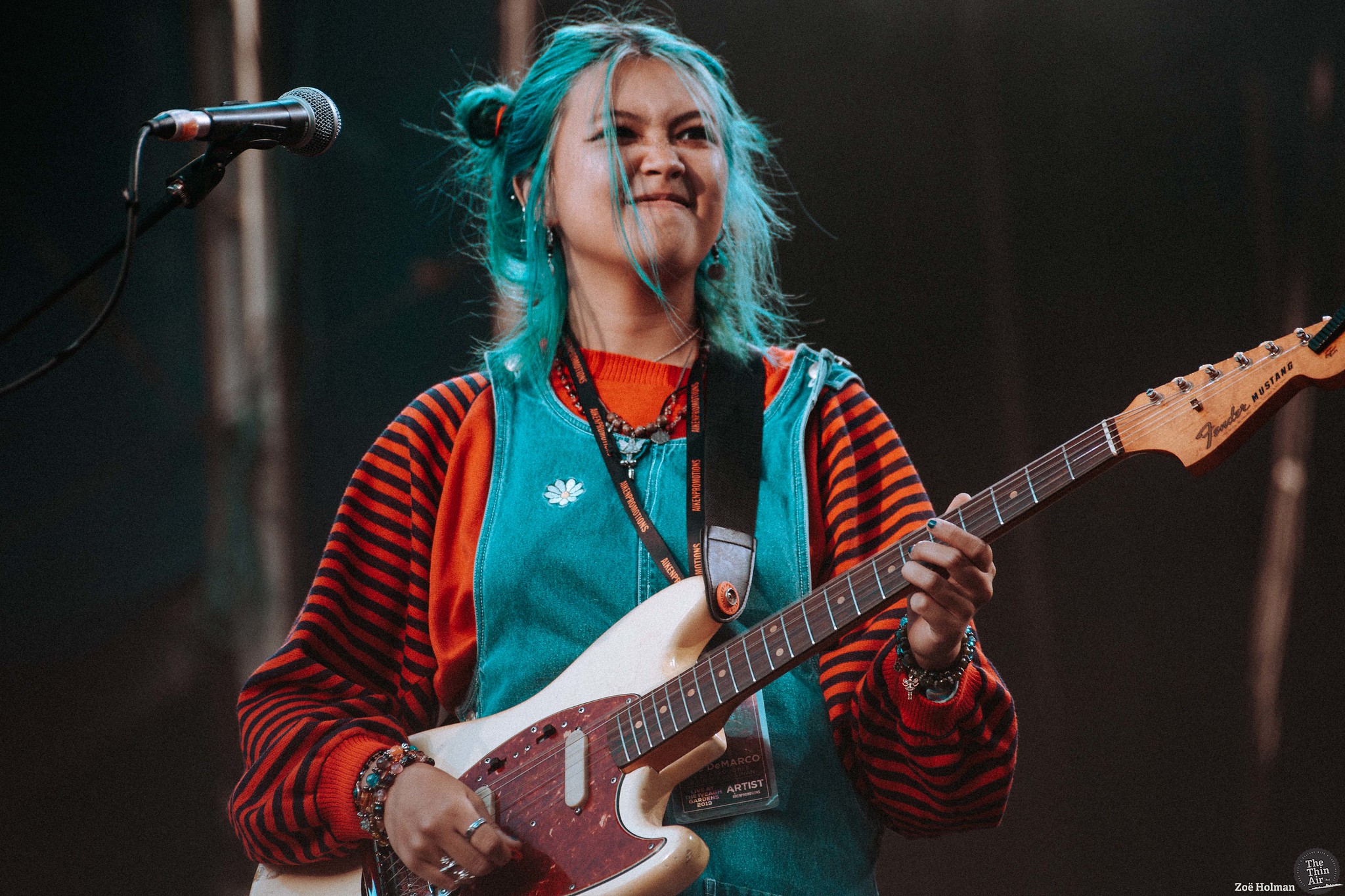 There is a short interim after Kristi's set finishes, before the unmistakable sound of the trumpet theme from The Godfather plays over the PA. Mac Demarco and his band slowly take to the stage. After giving a quick introduction to the band the show begins with 'On The Level' from Demarco's newest album Here Comes The Cowboy. As is standard for Demarco, he works the crowd with great ease showing his abilities as a frontman from the get-go. However, this charm and crowd working can only carry a show so far. Demarco opts to play much slower versions of songs that would otherwise work perfectly fine as reproductions of their studio versions and a lot of the time it falls completely flat. The set soon plummets into a slow and rather boring affair. Not even the classics from older albums seem to do much to help and it's hard to ignore that Demarco essentially neglects playing songs from his latest release in the latter half of the show. A peculiar decision considering he is supposedly touring said release.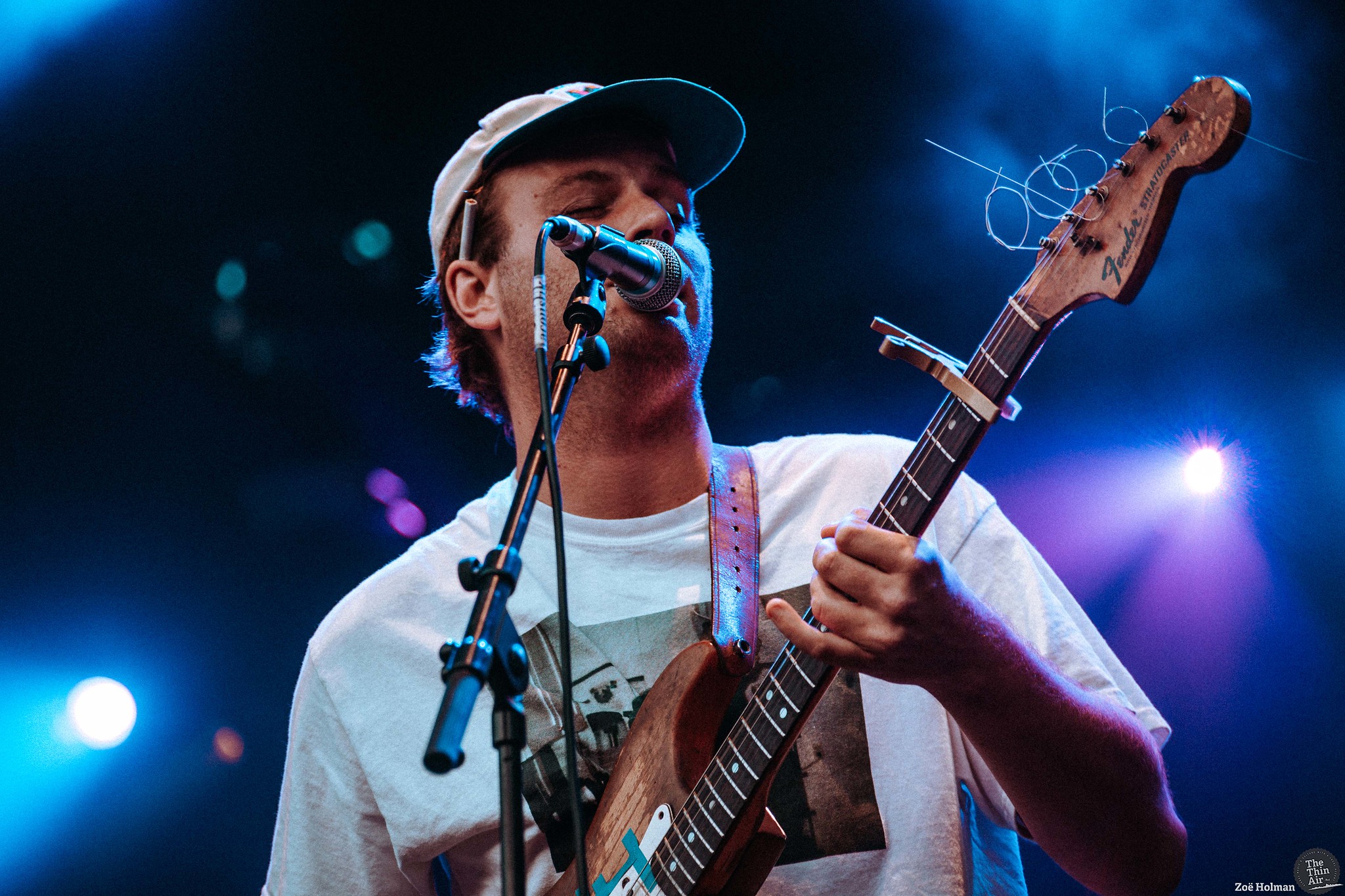 There is a gratuitous improvised jam somewhere in the middle for some reason. Feedback rings from Demarco's guitar throughout said jam, causing audience members to grimace.. As the set goes on it begins to feel like watching a slow slow death. Some audience members are more interested in the fact that Kirin J Callinan is walking around the venue with a Carrolls bag in hand stopping to talk to punters along the way. The nail in the coffin is the bizarre cover of Metallica's 'Enter Sandman' which begins halfway through the final song of the evening 'Still Together'.
To put it in a single sentence: there is no degree of cohesiveness to Demarco's set and at the best of times it just seems lazy. That's not to say that he didn't play well, the band's musicianship is perfect, but the actual set is simply boring. A frankly disappointing performance from one of indie rock's biggest names. Jack Rudden
Photos by Zoe Holman